The 539/6 Cow Family
Miss V8 539/6 at V8 Ranch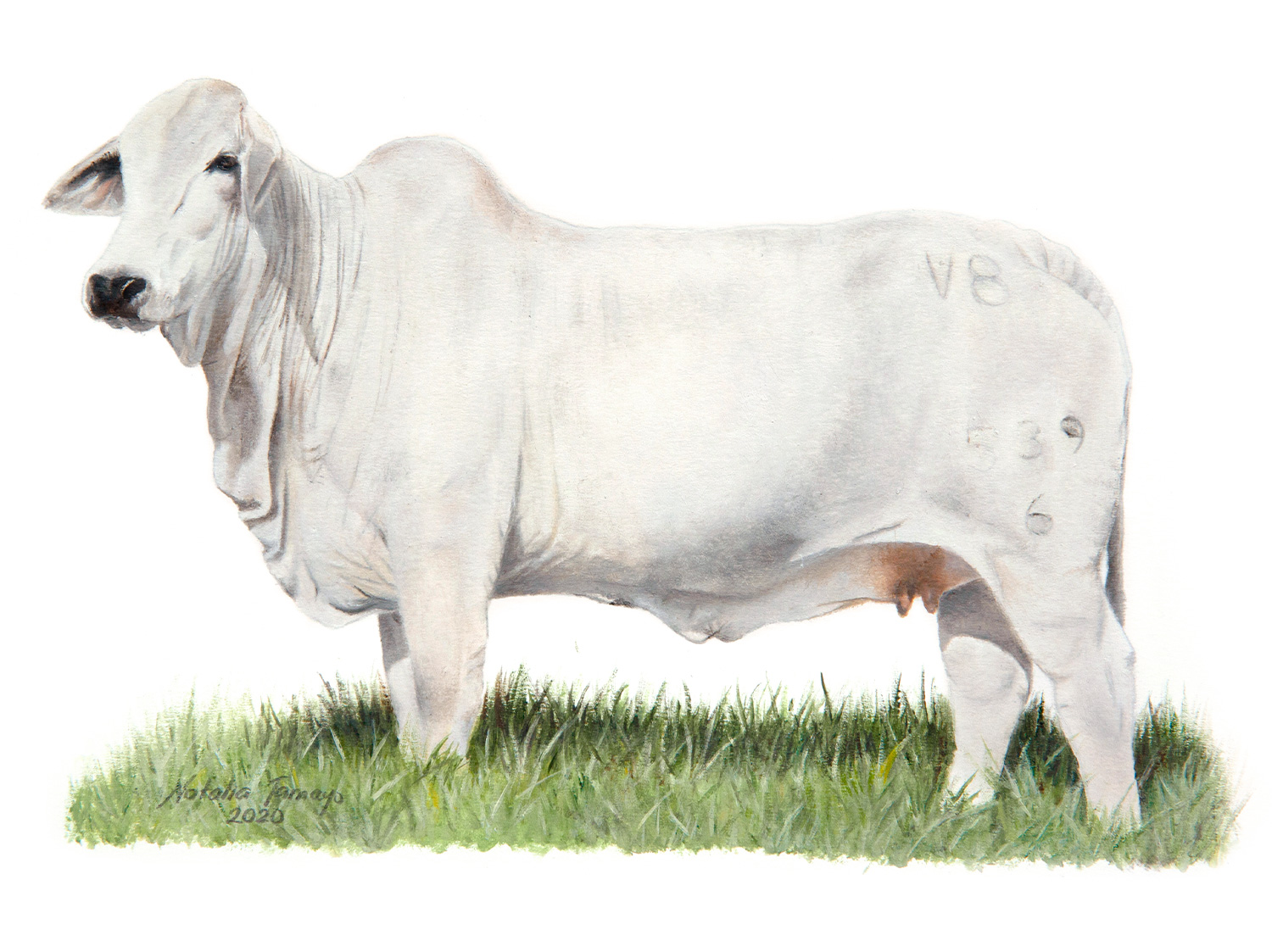 It's common knowledge that when a group of Brahman cattle are for sale, Sloan Williams can't resist. In 2004, Bert Steindorf had a group of cows for sale that included several with the VM (Vic and Buck Maspero) prefix, our respected South Texas friends who used predominantly V8 and JDH bloodlines. Sloan purchased the group, who had been exposed to Mr. V8 736/5, a bull sold to Steindorf prior. The dam of 539/6 was pregnant with her when she came to V8. At weaning, the little fall-born heifer 539/6 was selected by Sloan to be kept as a replacement due to her mother's beautiful udder, and our admiration of the outcross Maspero genetics.
While she was kept due to her outcross genetics, both Steindorf and the Masperos were "V8 collectors" so there's a good amount of V8 breeding in her pedigree! On the top side, her pedigree contains our powerful +Miss V8 4/5 cow family. The bottom side contains Maspero breeding with US Sugar Corporation, Imperator, and the V8 "Miss Priss" cow family (through her maternal grandsire Mr. V8 500/3.)
+Mr. V8 700/3
Mr. V8 34/5
+Miss V8 700/3
SIRE: Mr. V8 736/5
Mr. V8 440/4
+Miss V8 552/5
+Miss V8 4/5
Mr. V8 500/3
Mr. V8 726/4
Miss Choice of USSC 99
DAM: VM Chica 232
Mr. V8 161/3
VM Conchita 139
VM Conchita 114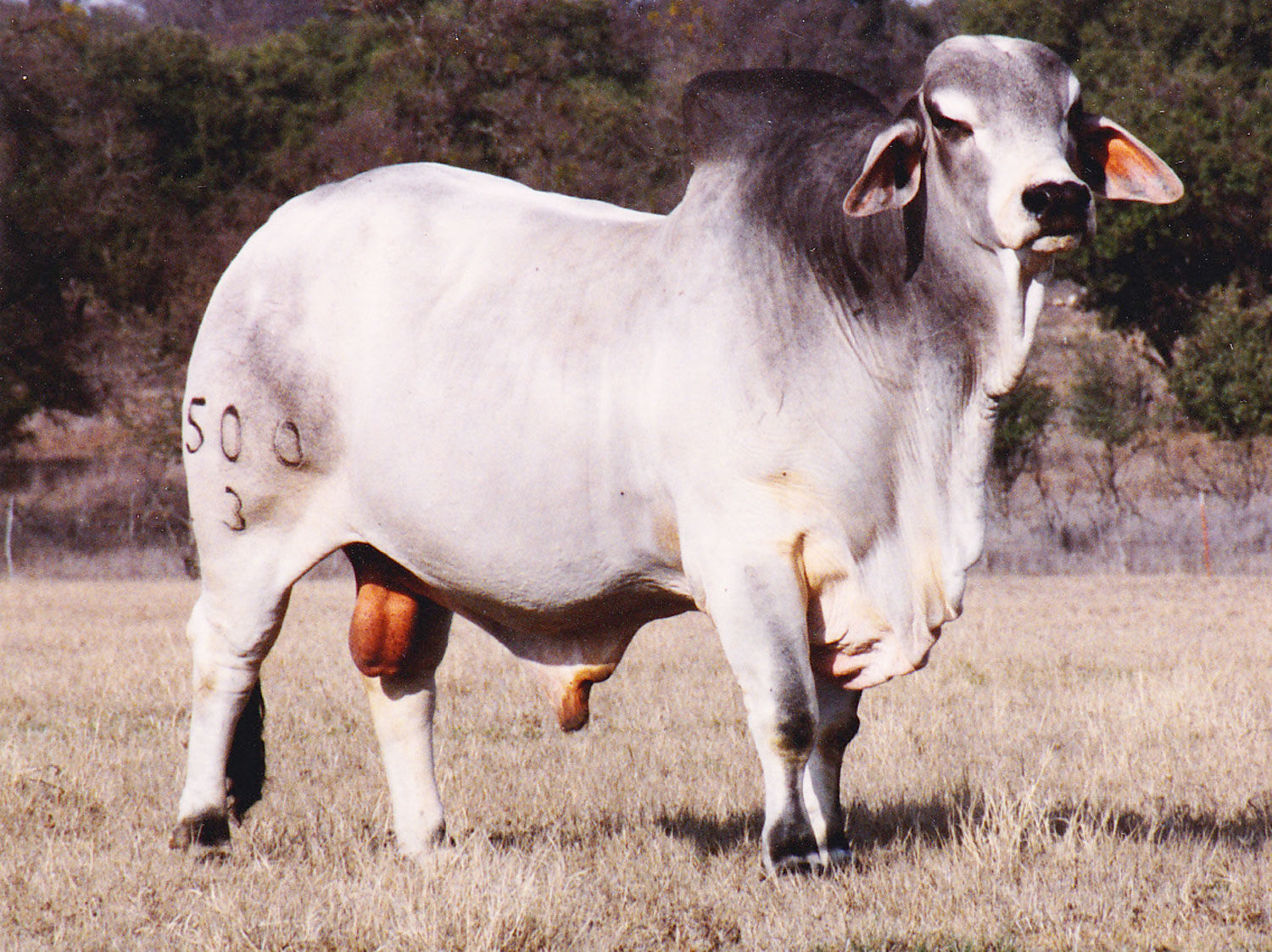 Mr. V8 500/3, maternal great-grandsire of Miss V8 539/6.
A living legend on the ranch, her impact has exponentially increased in the past few years as her daughters, granddaughters, and grandsons are entering production. Her flushes to El Rey and 380/6 produced some key donors (like Miss V8 499/7, below) who have done just what we hope for: outproduced themselves, just as their mother has done, here at V8.
Born: October 2004, Boling, TX
Current Status: Alive at V8 Ranch

Number of Sons: 21
Number of Daughters: 25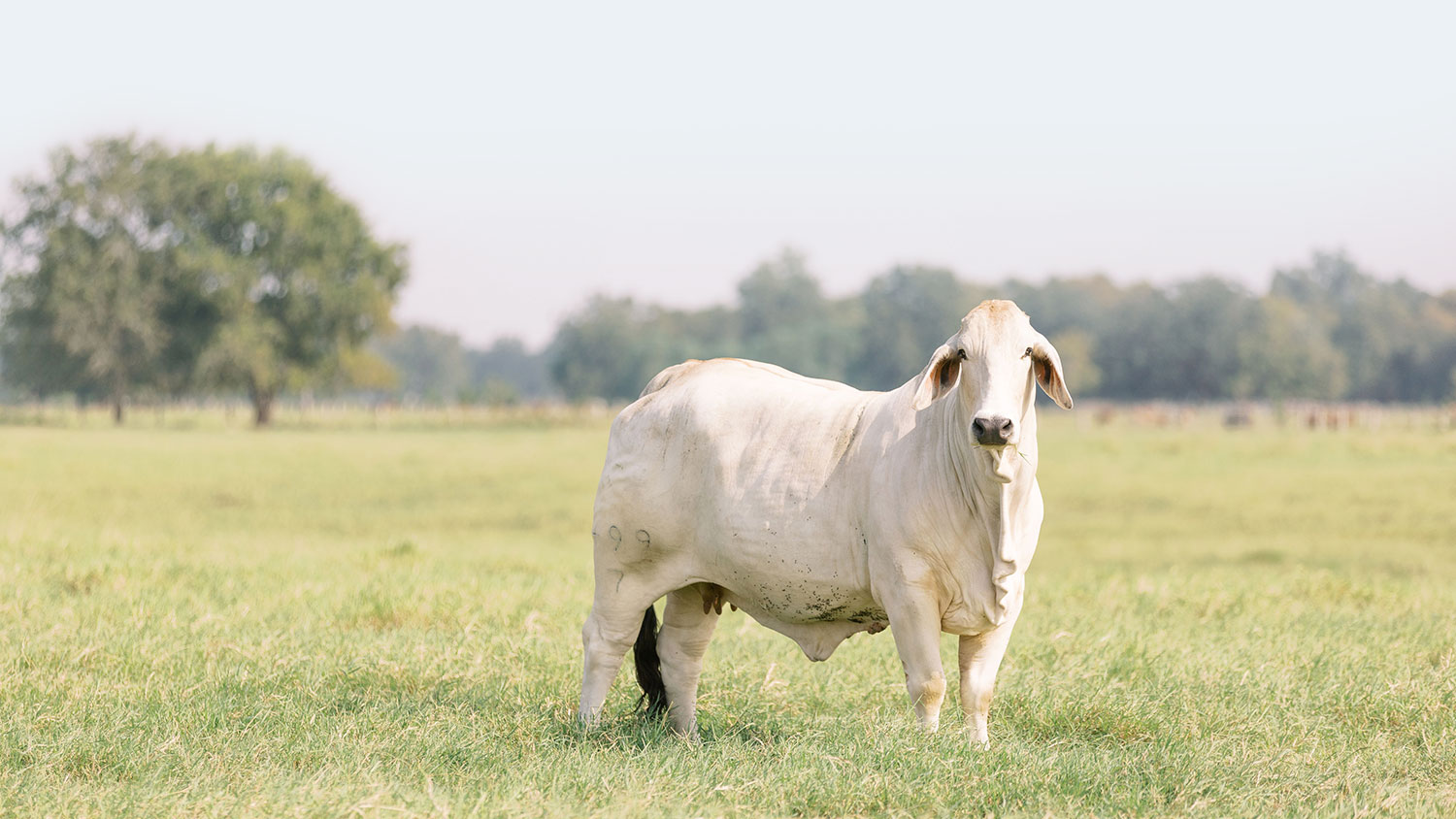 The females we have kept at V8 out of Miss V8 539/6 are writing pages in our history through their sons and daughters. In 2020, the cow family produced it's first National Champion, Miss V8 203/9.
For further study, explore the 539/6 cow family through these sires and donors at V8 Ranch that are in production at this time.
Office Location
6329 FM 1096
Boling, Texas 77420
Phone Contacts
979-533-2056
979-657-3223 (fax)
Hours
M-F:  9:00 AM to 5:00 PM 
Weekends: Appointment Only

V8 Ranch, and the V8 brand are registered trademarks in the United States of America and may not be used without permission.