BRAHMAN DONORS | V8 ranch
Miss V8 178/7
Sire: +JDH Sir Avery Manso 159/7
Dam: Miss V8 567/6
ABBA: 881983
From the V8 Ranch Cow Family: Miss V8 101/6
Miss V8 178/7 is an easy fleshing, moderate framed American Brahman female with exceptional depth of body and a very level topline. She stems from the Miss V8 101/6 line of females which has been a very consistent cow family for many years. Her flushes to +Mr. V8 380/6 have resulted in herd bulls and replacement females we have retained here at V8 as well as some of the leading Brahman herds in the USA. Embryos sired by +Mr. V8 380/6 and Miss V8 178/7 were the highlight of our 2015 Power of Production Internet Sale, selling for $6,375 per embryo. These embryos are the highest valued in the history of V8 Ranch.
Mr. V8 151/8
Sire: +Mr. V8 380/6
Dam: Miss V8 178/7
Sold in 2018 V8 Ranch Bull Sale for $18,500 to Sexing Technologies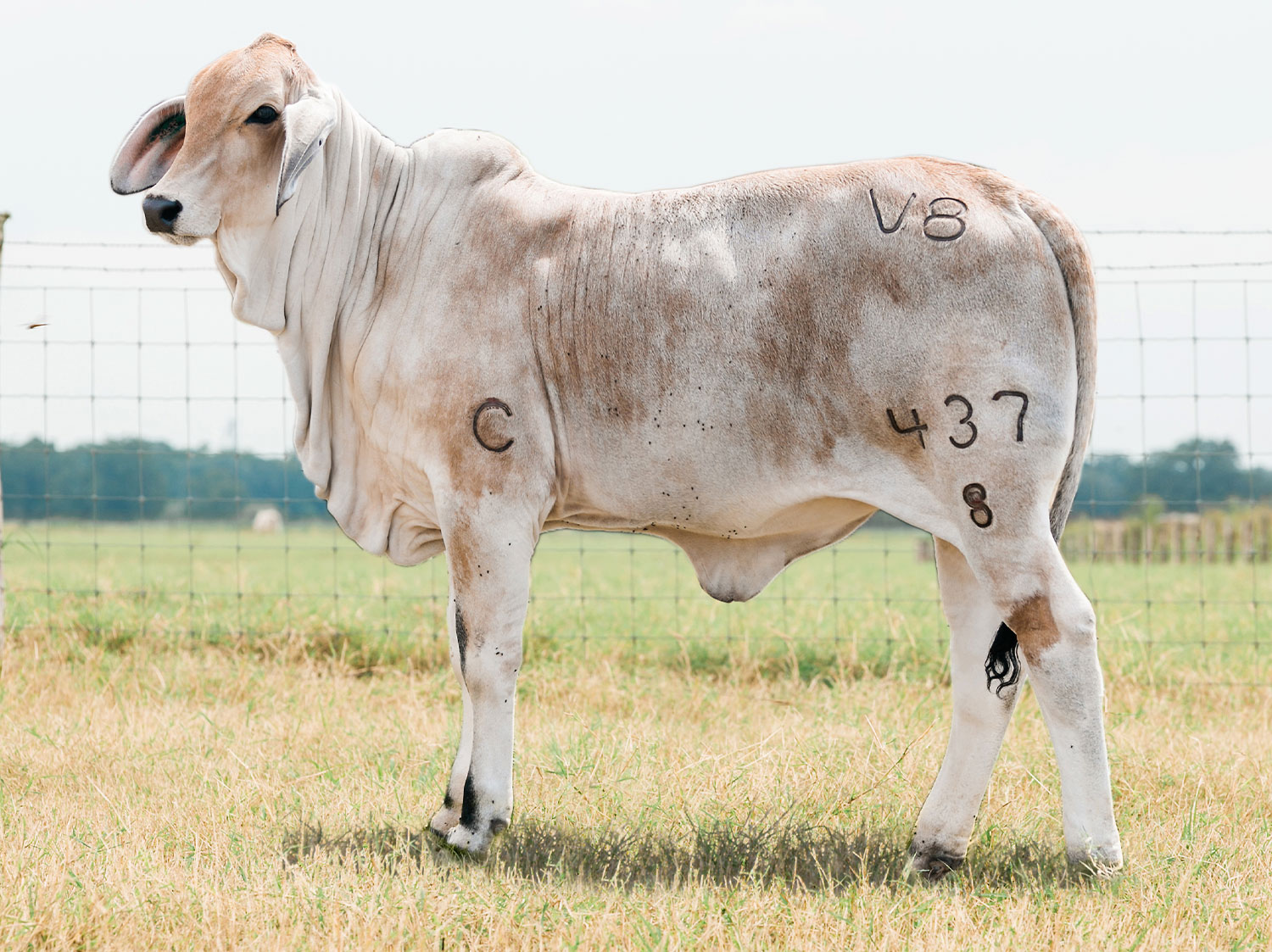 Miss V8 437/8
Sire: +Mr. V8 380/6
Dam: Miss V8 178/7
Sold in 2016 V8 Ranch Internet Sale for $9,000 to Matt Werner
Office Location
6329 FM 1096
Boling, Texas 77420
Phone Contacts
979-533-2056
979-657-3223 (fax)
Hours
M-F:  9:00 AM to 5:00 PM 
Weekends: Appointment Only

V8 Ranch, and the V8 brand are registered trademarks in the United States of America and may not be used without permission.