Over 75 Years of Magic in The V8 Cow Families
Experts cite many matriarchal societies in the animal kingdom – honeybees, killer whales, Bonobo apes, and elephants, to name a few.  At V8 Ranch, we respectfully add Brahman cattle to that list. Brahman bulls might command the most attention in the show ring, but behind every impressive bull, there is a strong cow family. 
Since 1944, the V8 Ranch breeding program has focused on cow families. As we like to say, "the magic is in the cows." Why? Because they're powerful producers of consistent, award-winning progeny. We line breed to cow families and trace the kinship of our entire herd through female lines, respecting and honoring the contribution of our dams make in creating superior Brahman cattle.
For us, these dams are like Brahman royalty – queens with noteworthy genetics and storied pedigree. It's why we commissioned renowned Colombian artist Natalia Tamayo to paint official portraits of our matriarchal dams. And it's also why we often breed animals from one prominent cow family with bulls who boast the power of another important cow family; we call the result a V8 Superblend™.
We invite you to learn more about the V8 cow families by visiting the ranch or requesting one of our comprehensive herd reference guides.
We live and breathe cow families.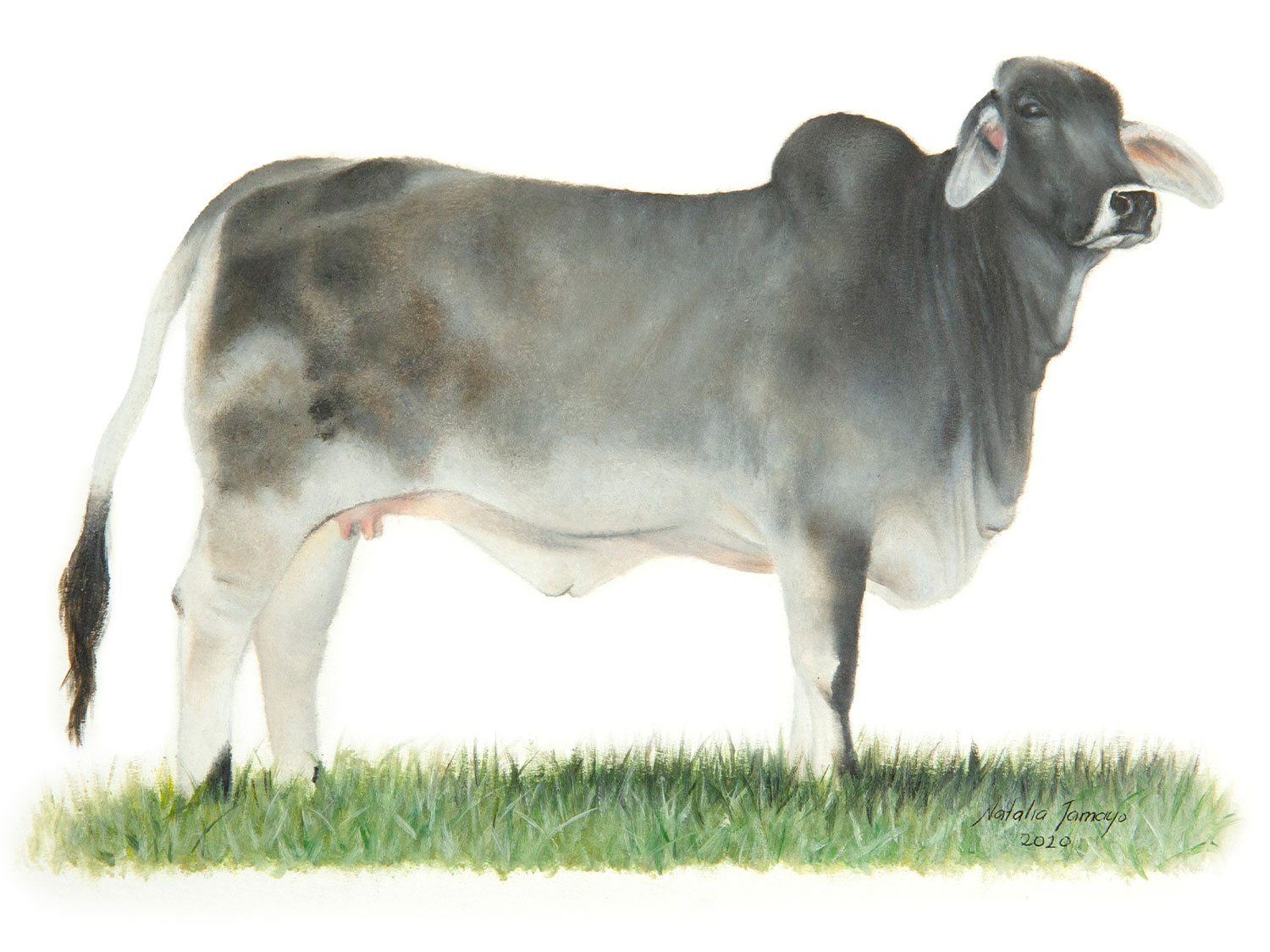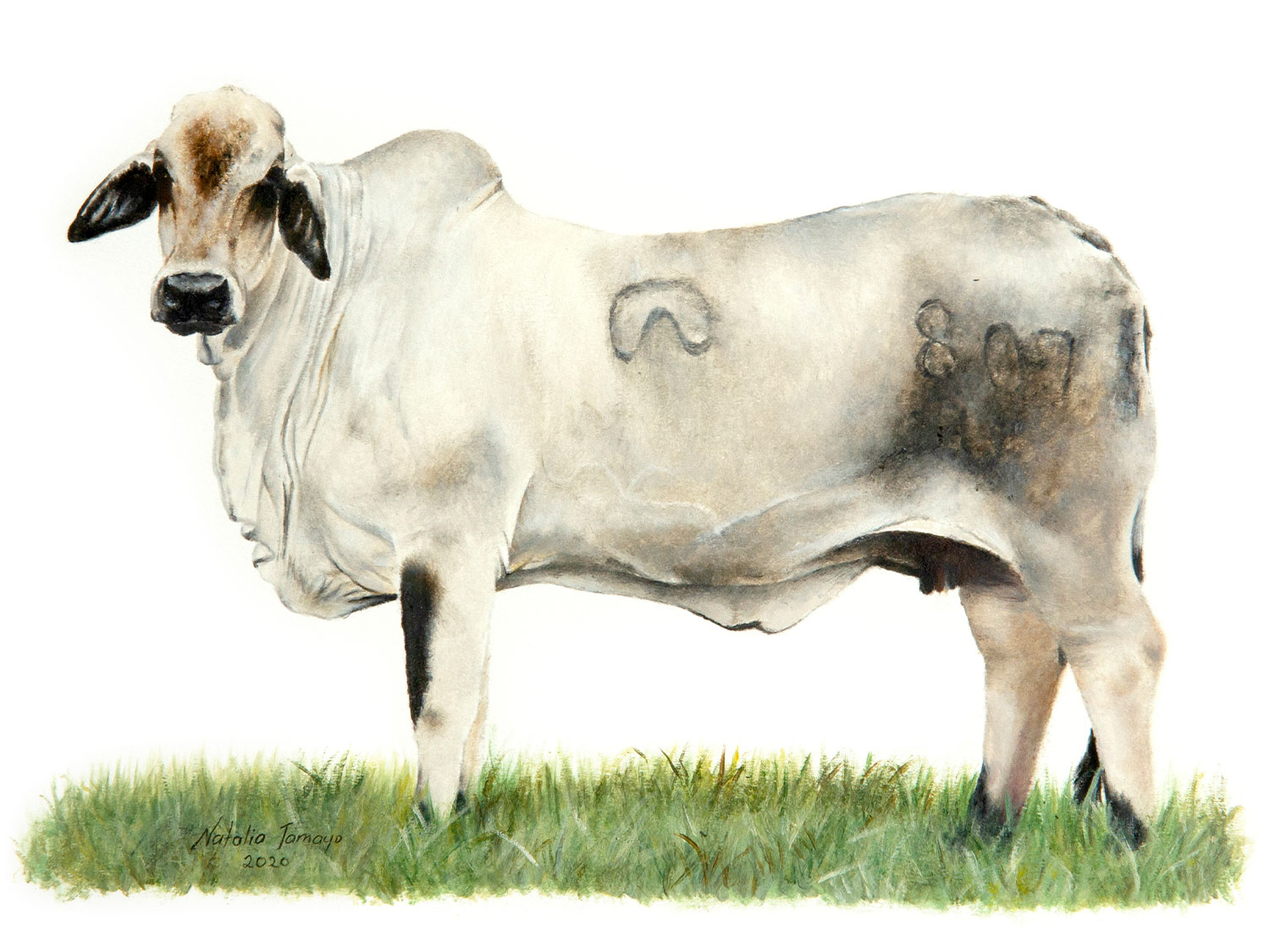 +Ms. Claydesta 203-807U5
Cow Family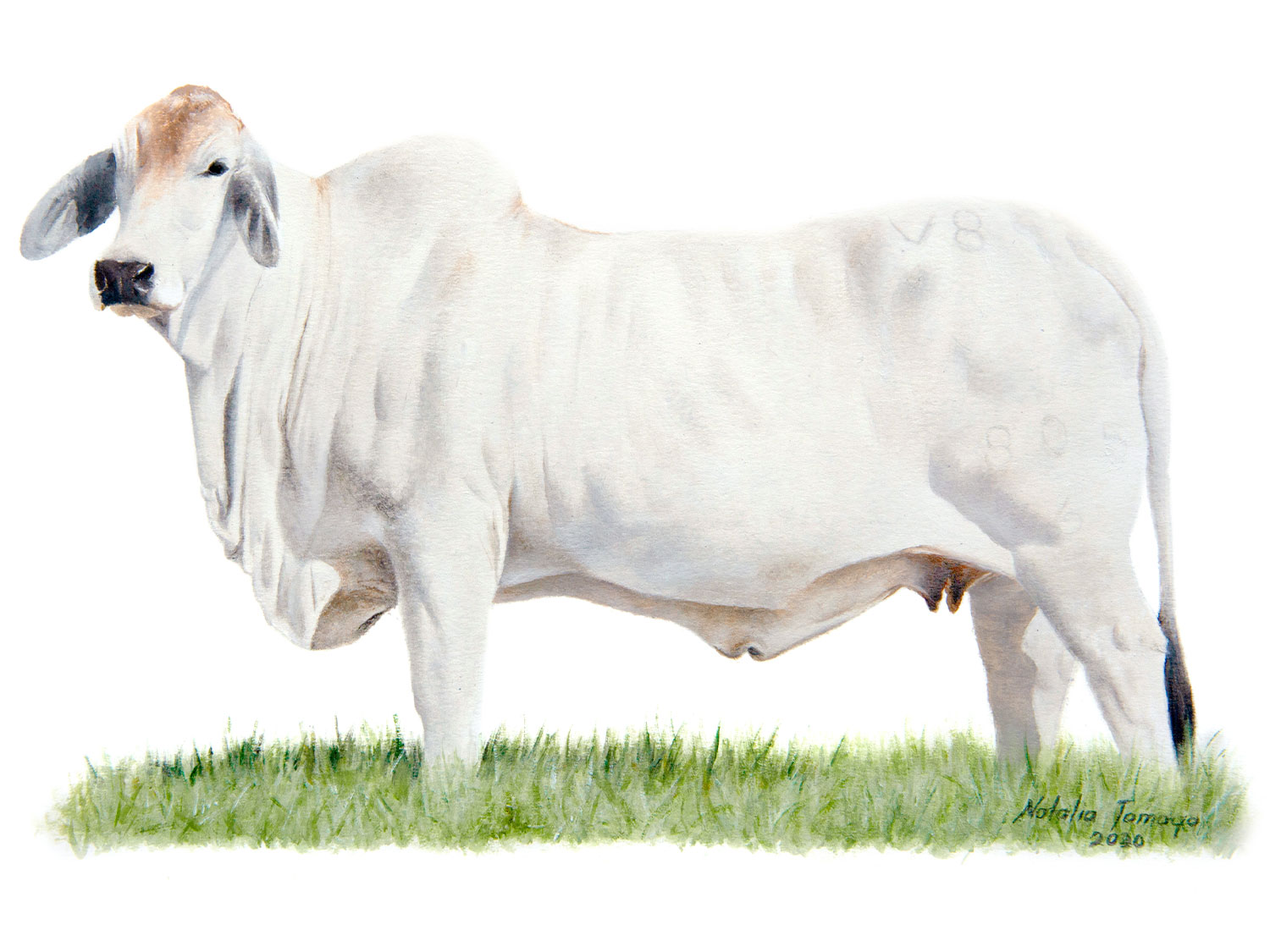 +Miss V8 805/6
Cow Family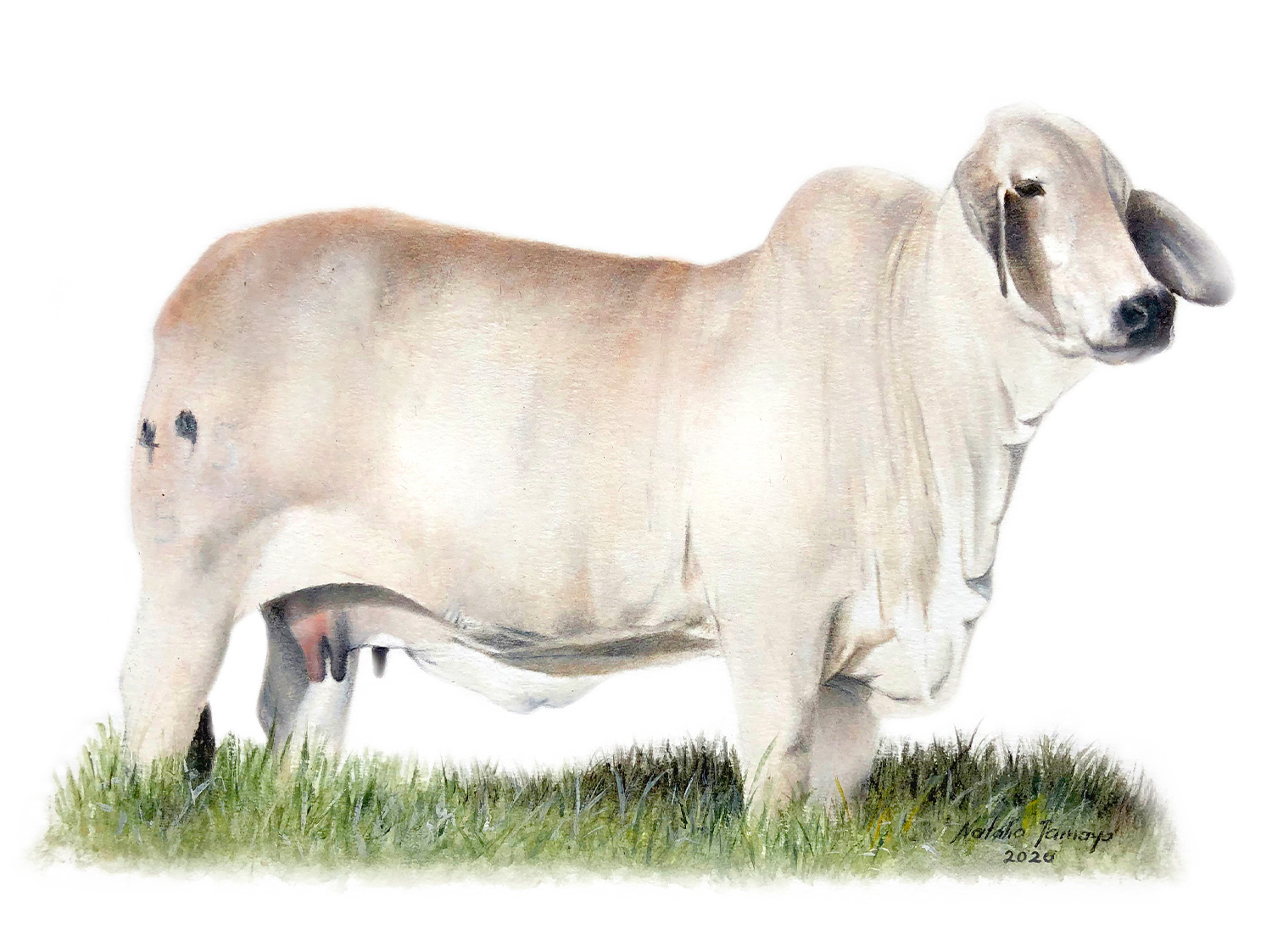 +Miss V8 495/5 "Rose"
Cow Family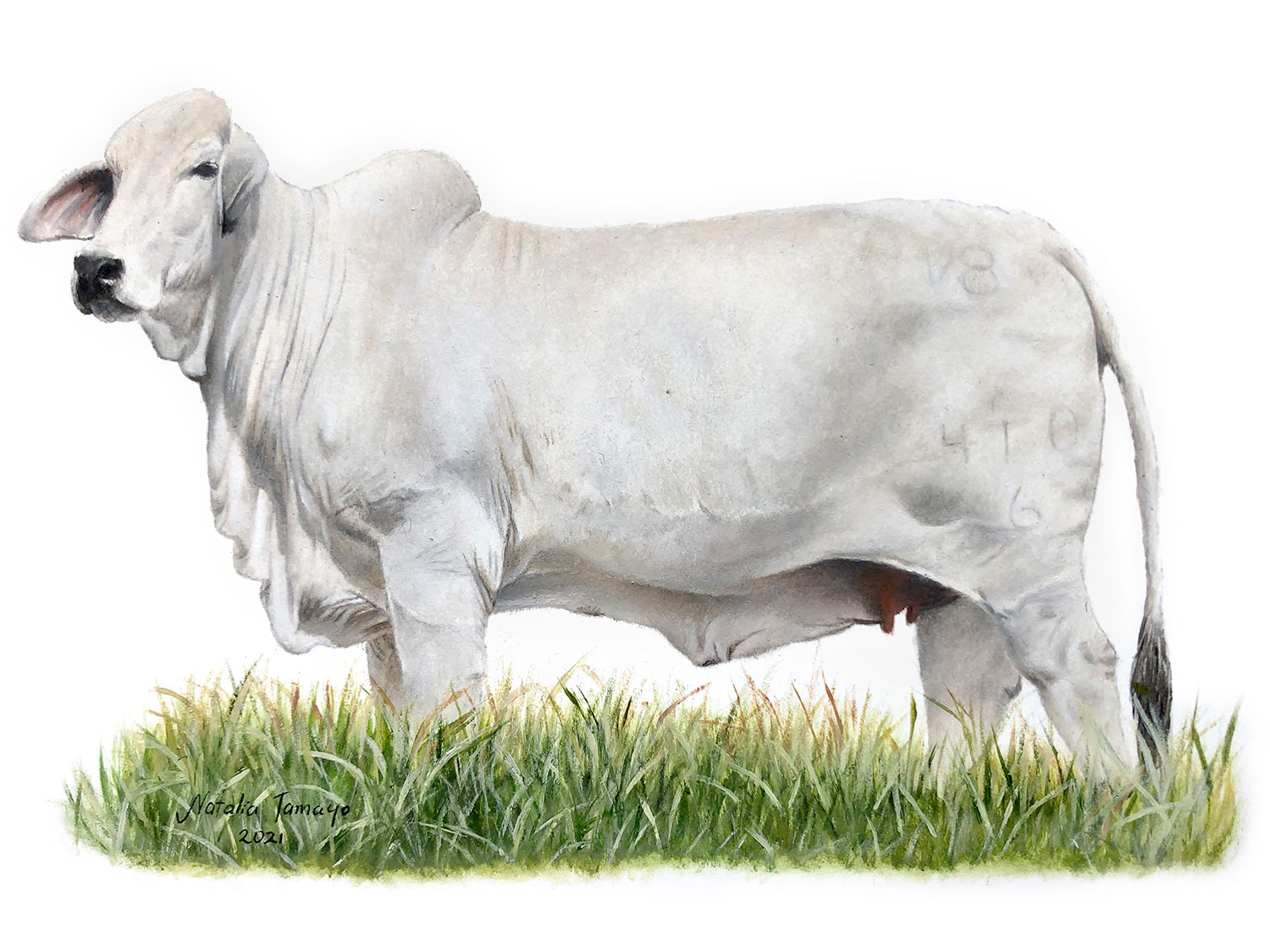 +Miss V8 410/6
Cow Family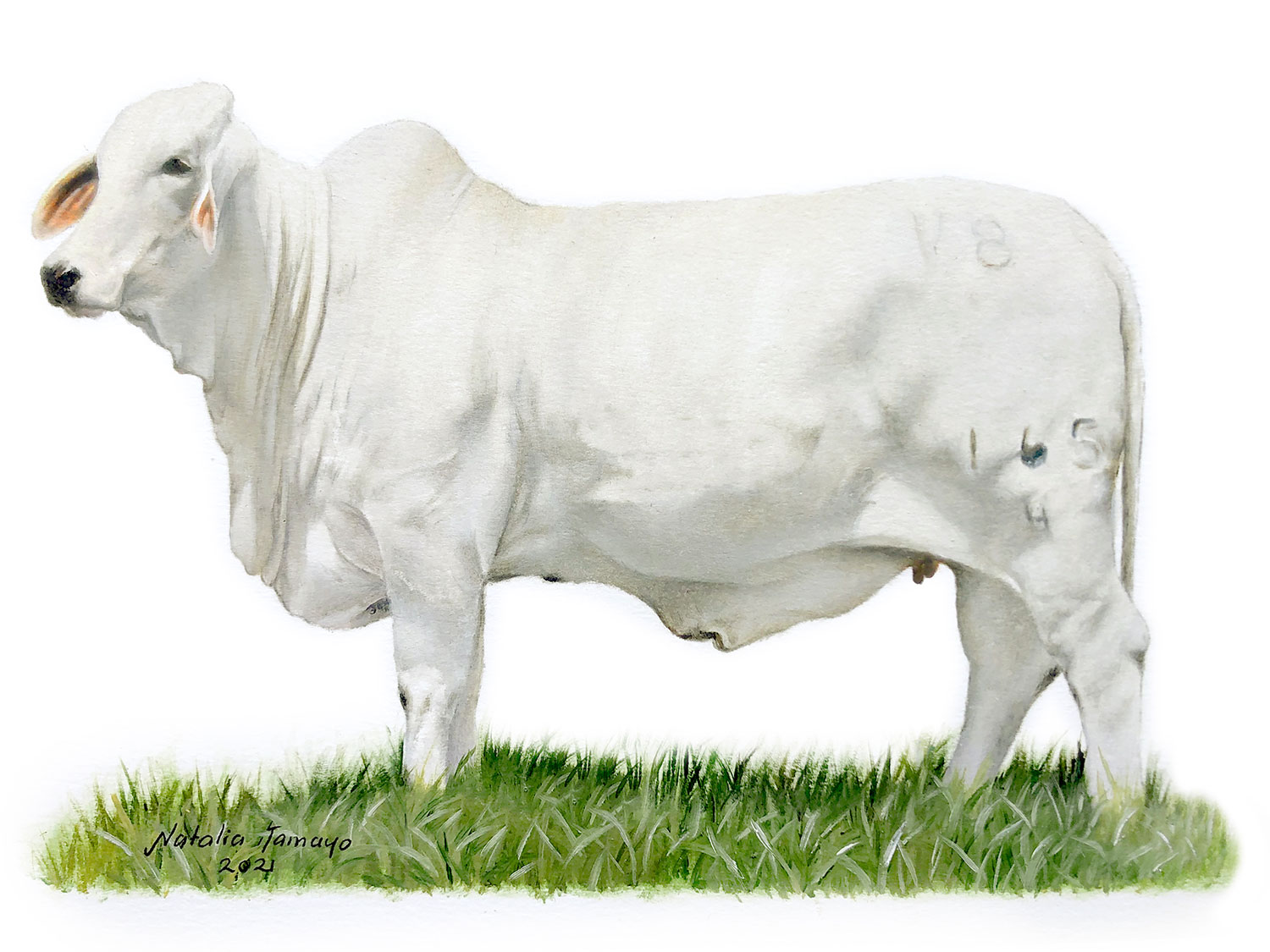 +Miss V8 165/4
Cow Family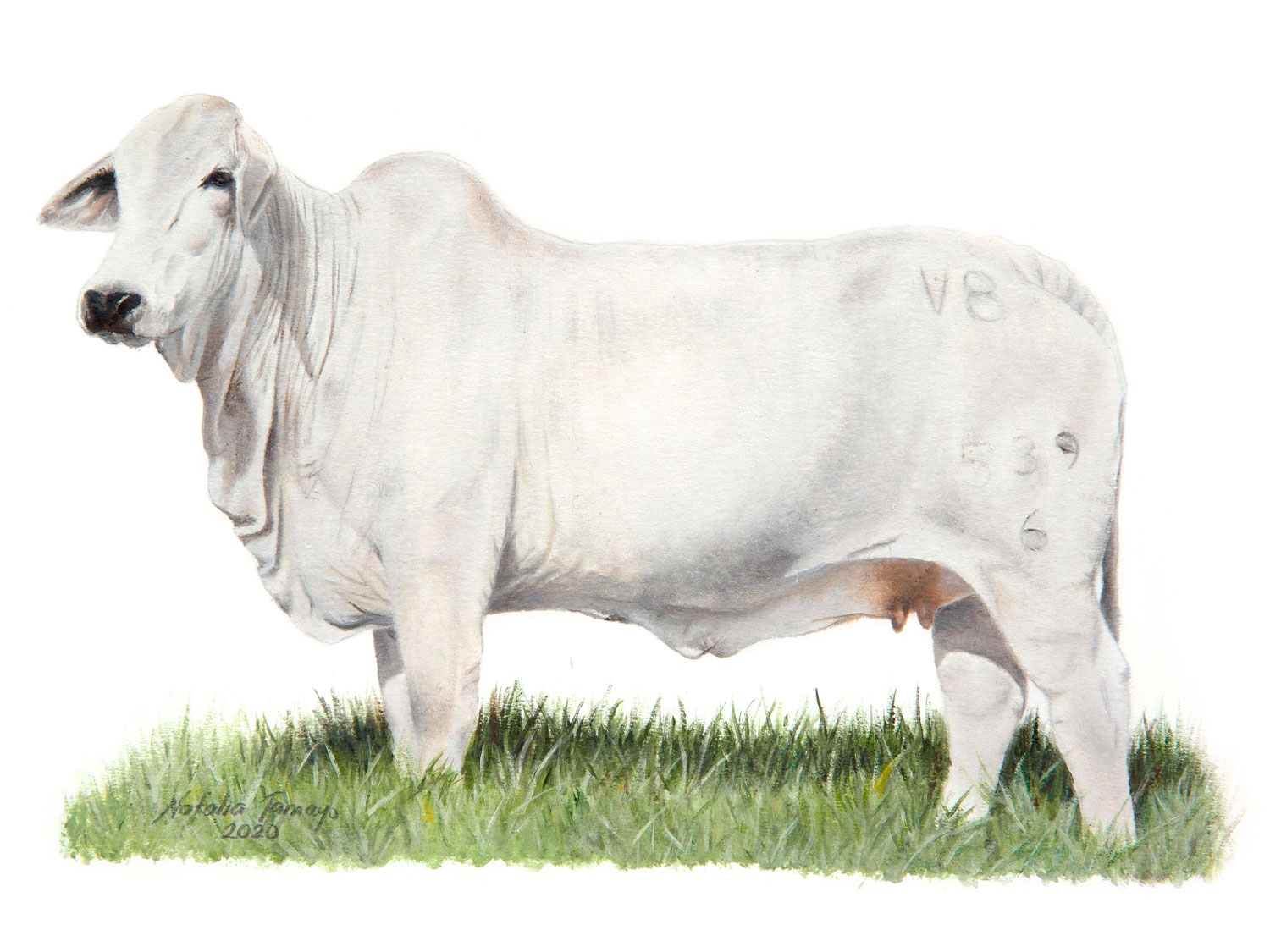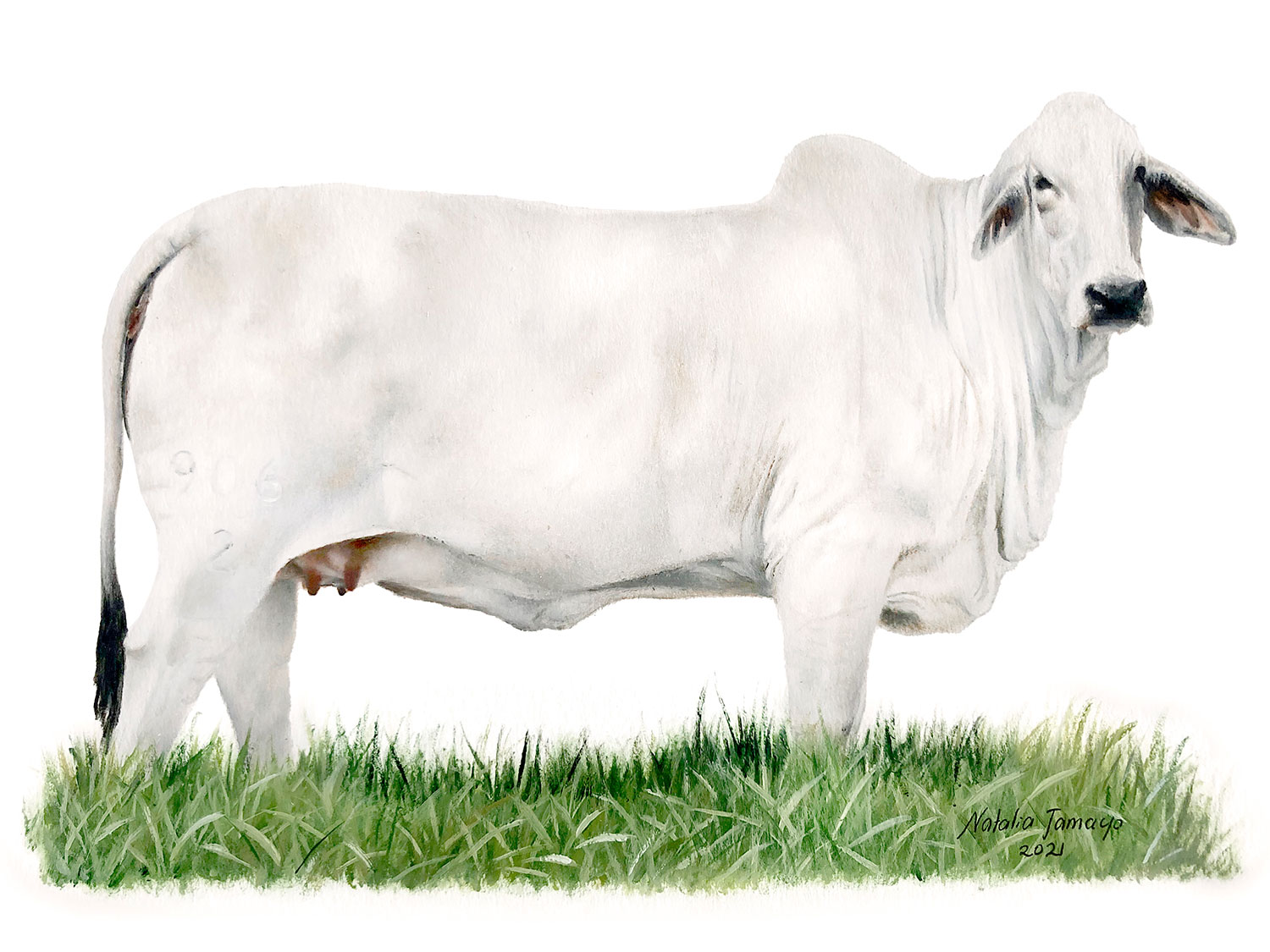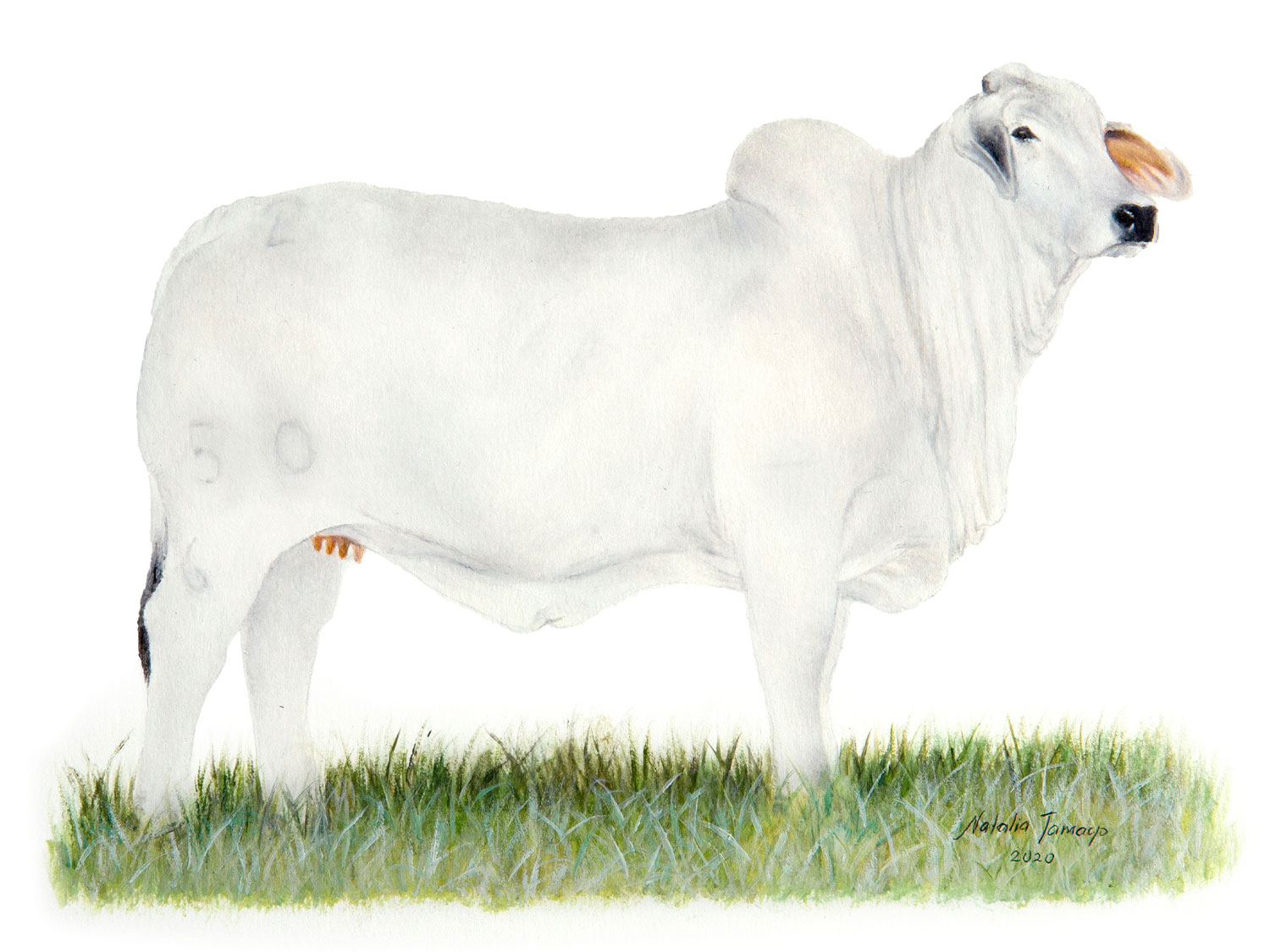 +JDH Marri Holly Manso 50/6
Cow Family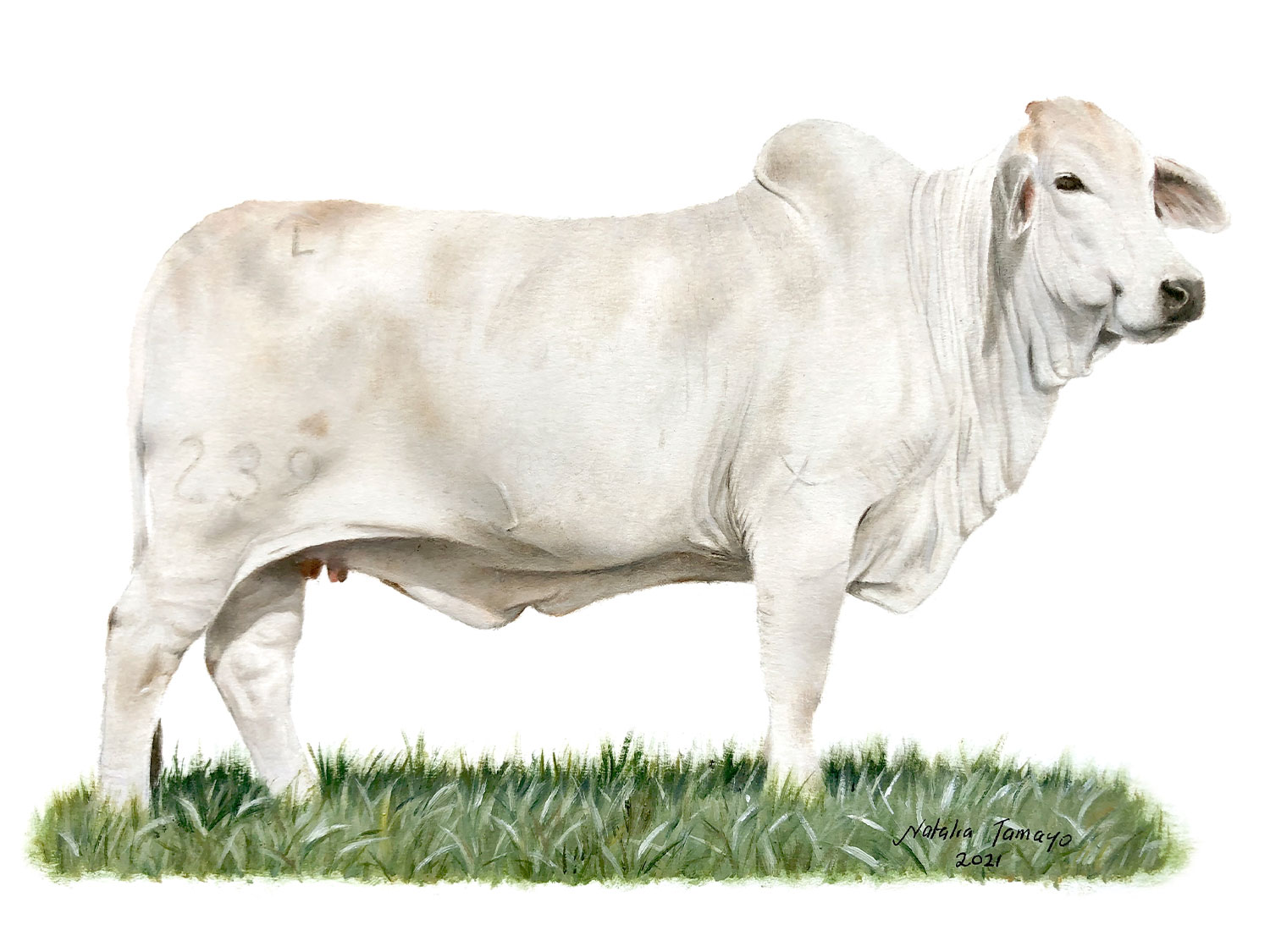 +JDH Ms Water Manso 239
Cow Family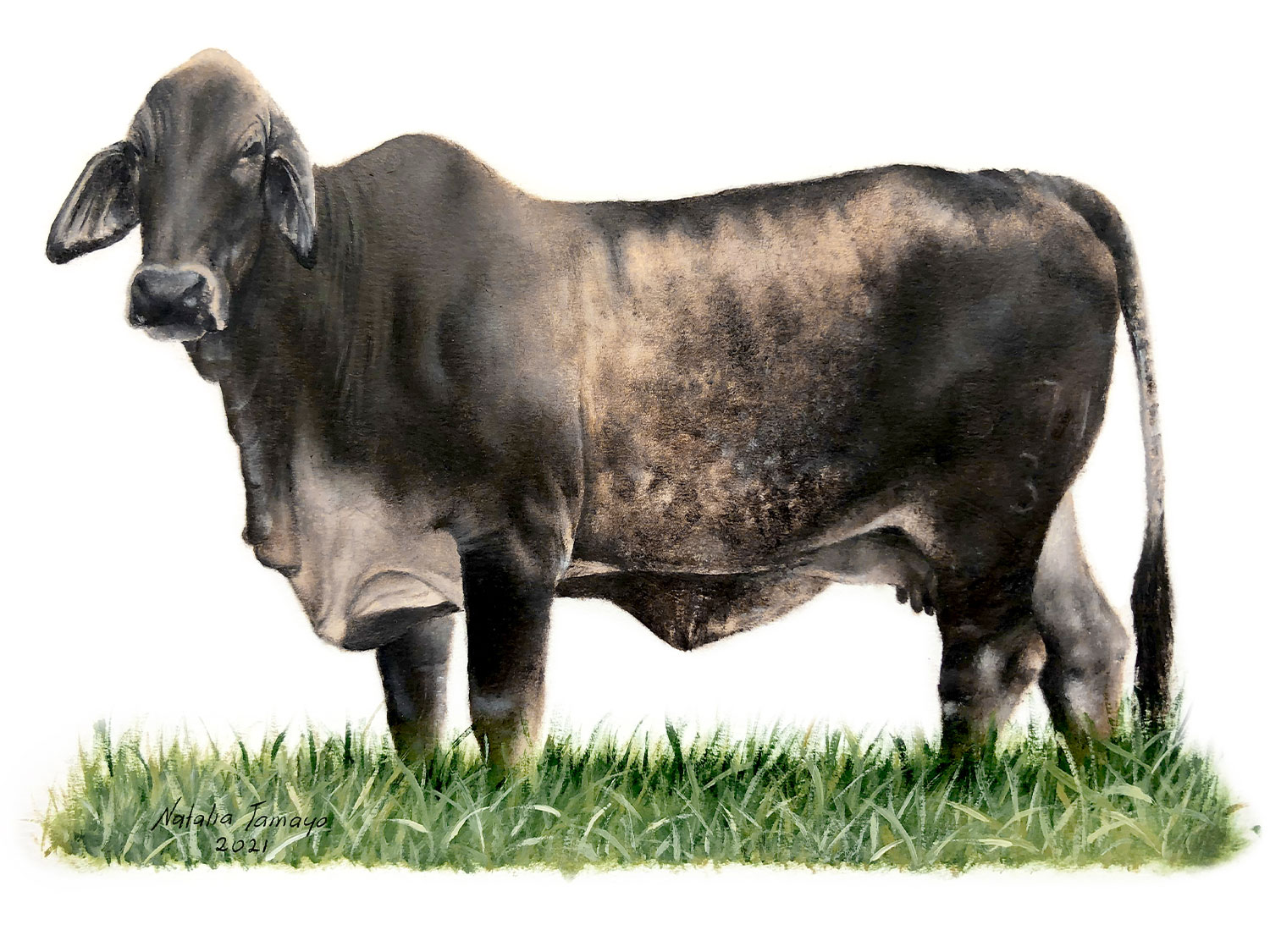 +Miss V8 571/3
Cow Family
Office Location
6329 FM 1096
Boling, Texas 77420
Phone Contacts
979-533-2056
979-657-3223 (fax)
Hours
M-F:  9:00 AM to 5:00 PM 
Weekends: Appointment Only

V8 Ranch, and the V8 brand are registered trademarks in the United States of America and may not be used without permission.