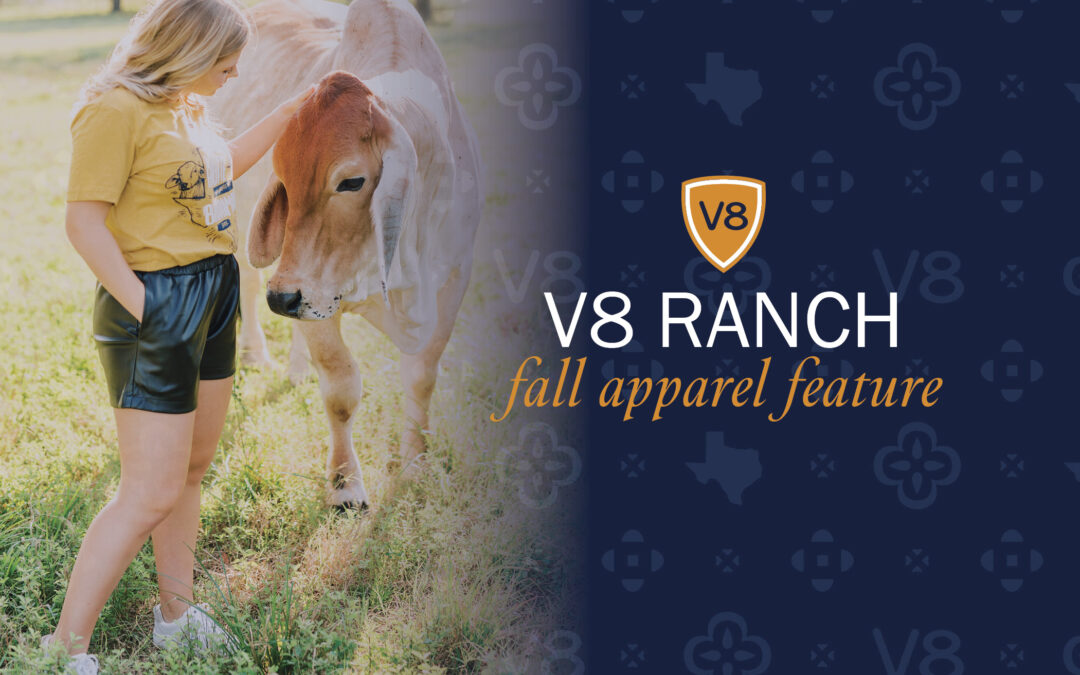 V8 Ranch Products as The Ultimate in Ranch-Style Fashion When it comes to fashion, a ranching uniform must be at once fashionable and functional.  The most stylish, classic choice is undoubtedly boots, jeans, a great t-shirt, and a hat. Whether you're a humble ranch...
read more
Office Location
6329 FM 1096
Boling, Texas 77420
Phone Contacts
979-533-2056
979-657-3223 (fax)
Hours
M-F:  9:00 AM to 5:00 PM 
Weekends: Appointment Only

V8 Ranch, and the V8 brand are registered trademarks in the United States of America and may not be used without permission.