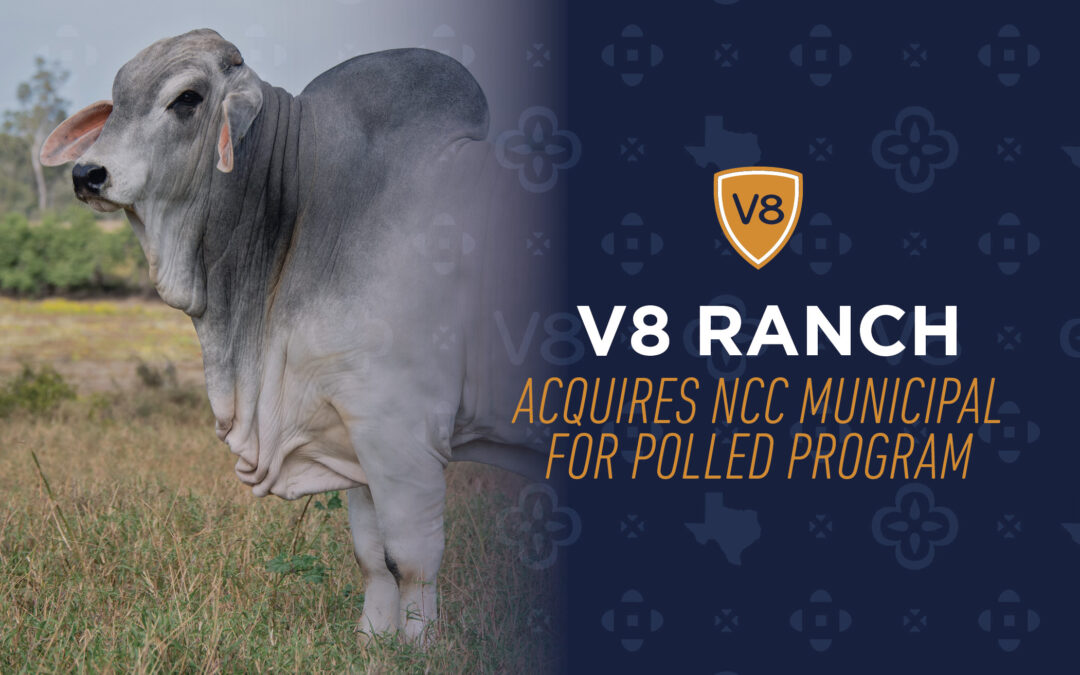 V8 Ranch was the winning bidder of Lot 23, NCC Municipal [(IVF) (POLL/SCURR)], in NCC's October 2022 Brahman Sale. The Williams family participated in the auction as online bidders, watching the sale from the comfort of their ranch is it unfolded over 8,000 miles away in Duaringa, Queensland, Australia.
read more
Office Location
6329 FM 1096
Boling, Texas 77420
Phone Contacts
979-533-2056
979-657-3223 (fax)
Hours
M-F:  9:00 AM to 5:00 PM 
Weekends: Appointment Only

V8 Ranch, and the V8 brand are registered trademarks in the United States of America and may not be used without permission.