Meet the V8 Family
the people behind the brand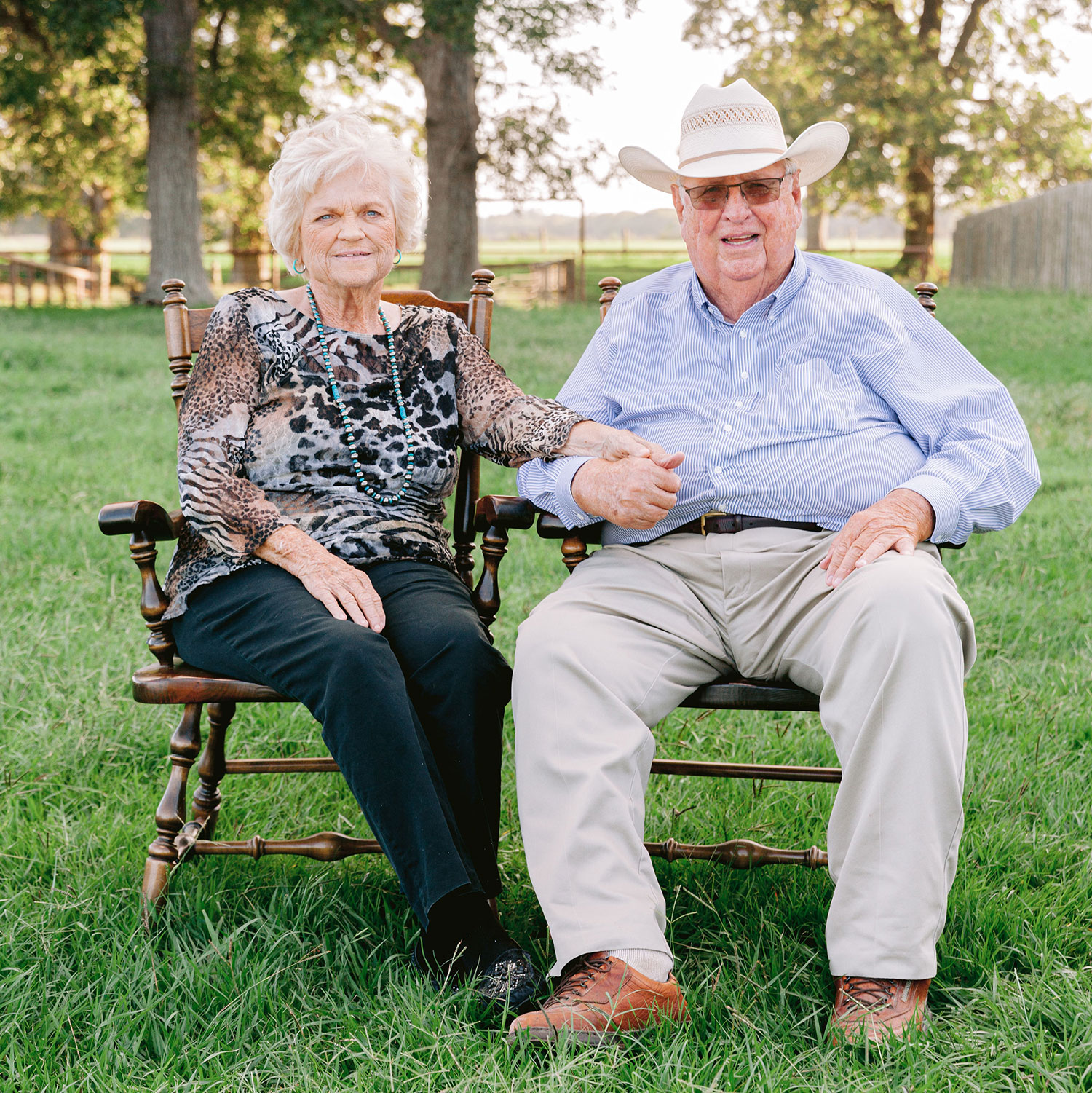 Sloan and Mollie Williams
In the 1980s and 1990s, Sloan was an avid traveler for work.

He visited South America, Central America, Thailand, and Australia to see fellow breeders.

He is a member of the ABBA Hall of Fame and the Texas Rodeo Cowboy Hall of Fame.

He was also a past president and approved judge of ABBA.

Up until her retirement, Mollie was part of every activity on the ranch, from working cows to handling the ranch's accounting.

Sloan passed away in late 2020. He ranched up until the final year of his life.
Sloan and Mollie have two grown children, Jim and Jan.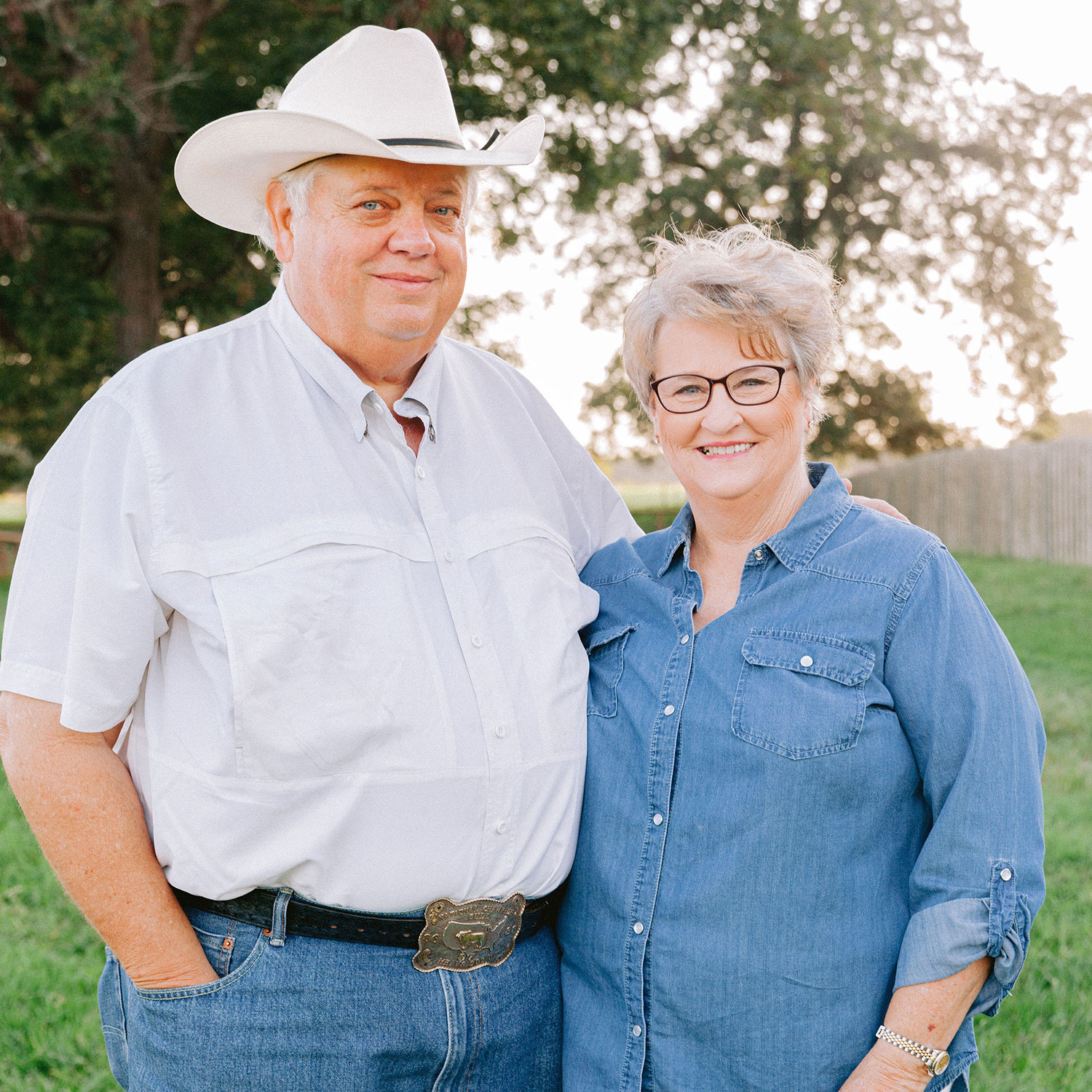 Jim and Luann Williams
Jim is past president of ABBA and the only three-time president in the history of the American Shorthorn Association.

He's an approved judge of all major U.S. beef brands and has judged national shows, international shows, and 26 different state fairs.

He is recognized as one of the world's leading judges of Brahman cattle.

Jim judged the 2008 International Brahman Show, the 2002 and 2021 National Brahman Show, the 2006 World Brahman Congress in Mexico, and the 2010 World Brahman Congress in Brazil.

Luann married Jim in 1976, and together they had two daughters, Rachel and Catherine.

Luann held the position of ranch office manager for more than 30 years. Today, she handles all registrations and transfers of cattle.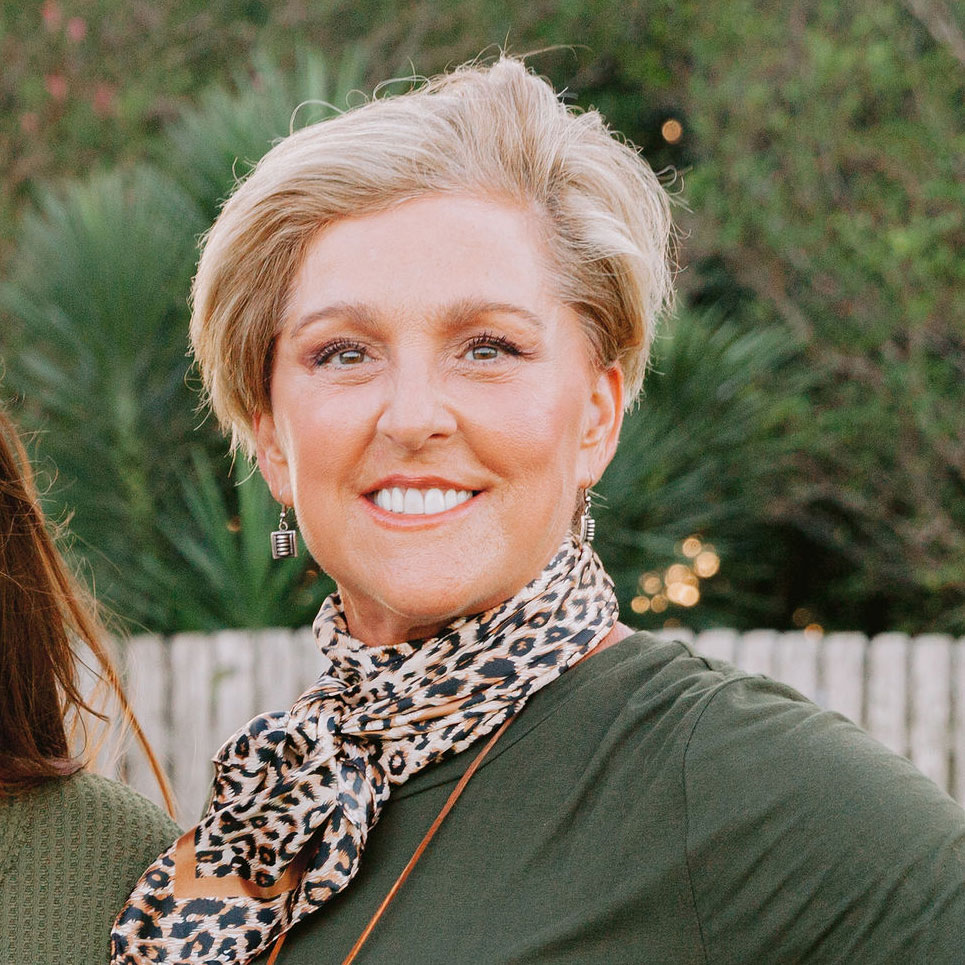 Jan Williams Powell
Jan operates the V8 Horse Division which includes ranch and rodeo horses.

Jan and her family manage the Hungerford Ranch where the commercial cattle and Brahman bulls are housed.

An accomplished and in demand horse trainer and equine instructor. She conducts riding lessons at her horse facilities in Hungerford.

She is a many-time qualifier for the CPRA championship finals and has won hundreds of saddles in her lifetime.
Jan is an expert floral and interior designer specializing in ranch style. Her design expertise can be seen in many weddings and events throughout Southeast Texas.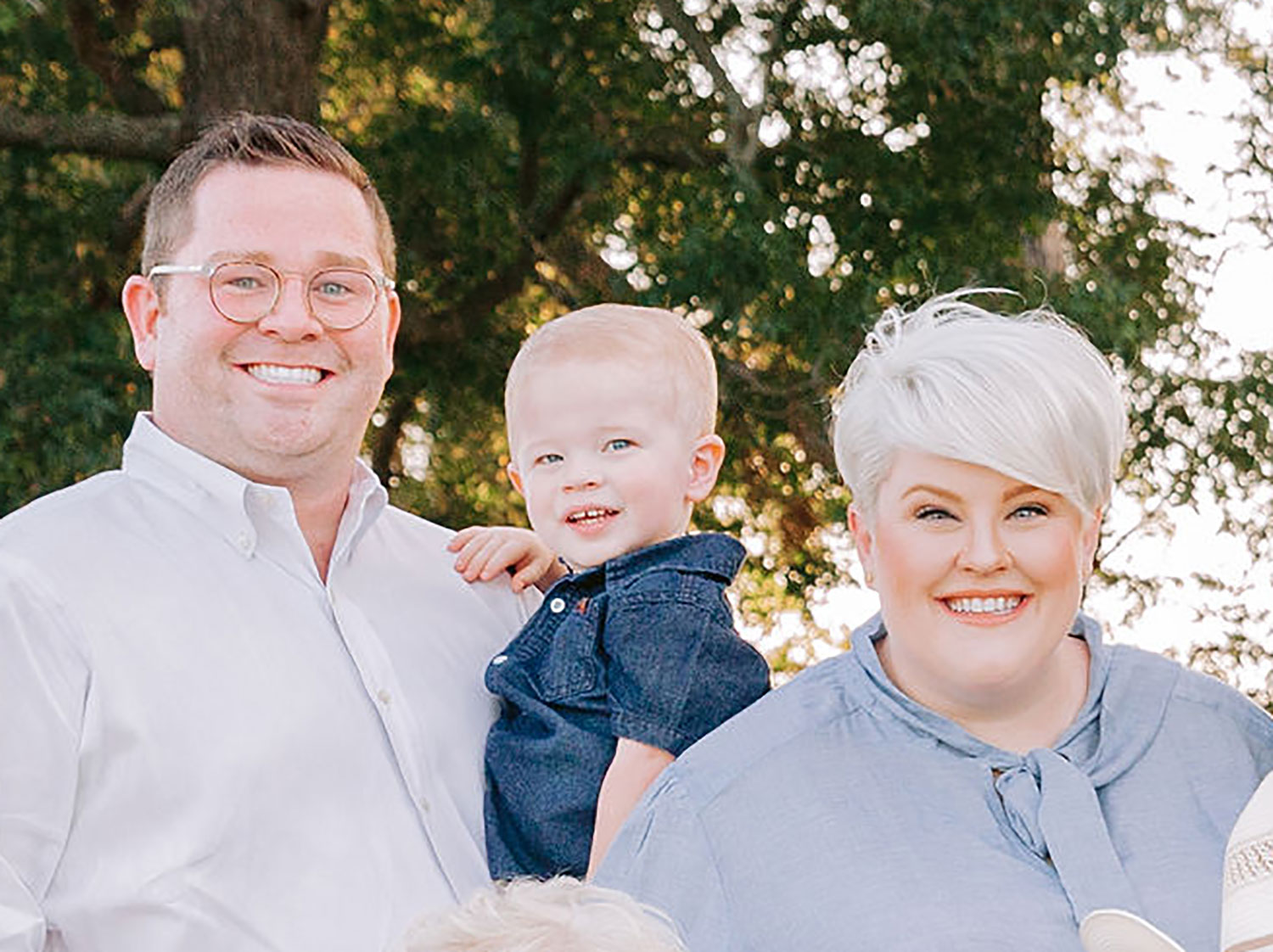 Luke and Catherine (Williams) Neumayr
Catherine primarily showed Shorthorn cattle and holds the breed record of exhibiting three back-to-back Junior National Champion Females. She was also the national champion showman for AJSA and the recipient of the Outstanding Junior Breeder award.

Luke was a highly acclaimed collegiate livestock judge, including winning the National Western (Denver) Intercollegiate Livestock Judging Contest. He has judged in the U.S. and Canada.
Both are graduates of Texas A&M University with degrees in Animal Science.

Coordinate the ranch advertising, photography, and marketing.

Catherine serves on the ABBA Board of Directors.

Are represented by the C and the K shoulder brands at V8 Ranch.
Luke and Catherine have one son, Knox Harrison Neumayr.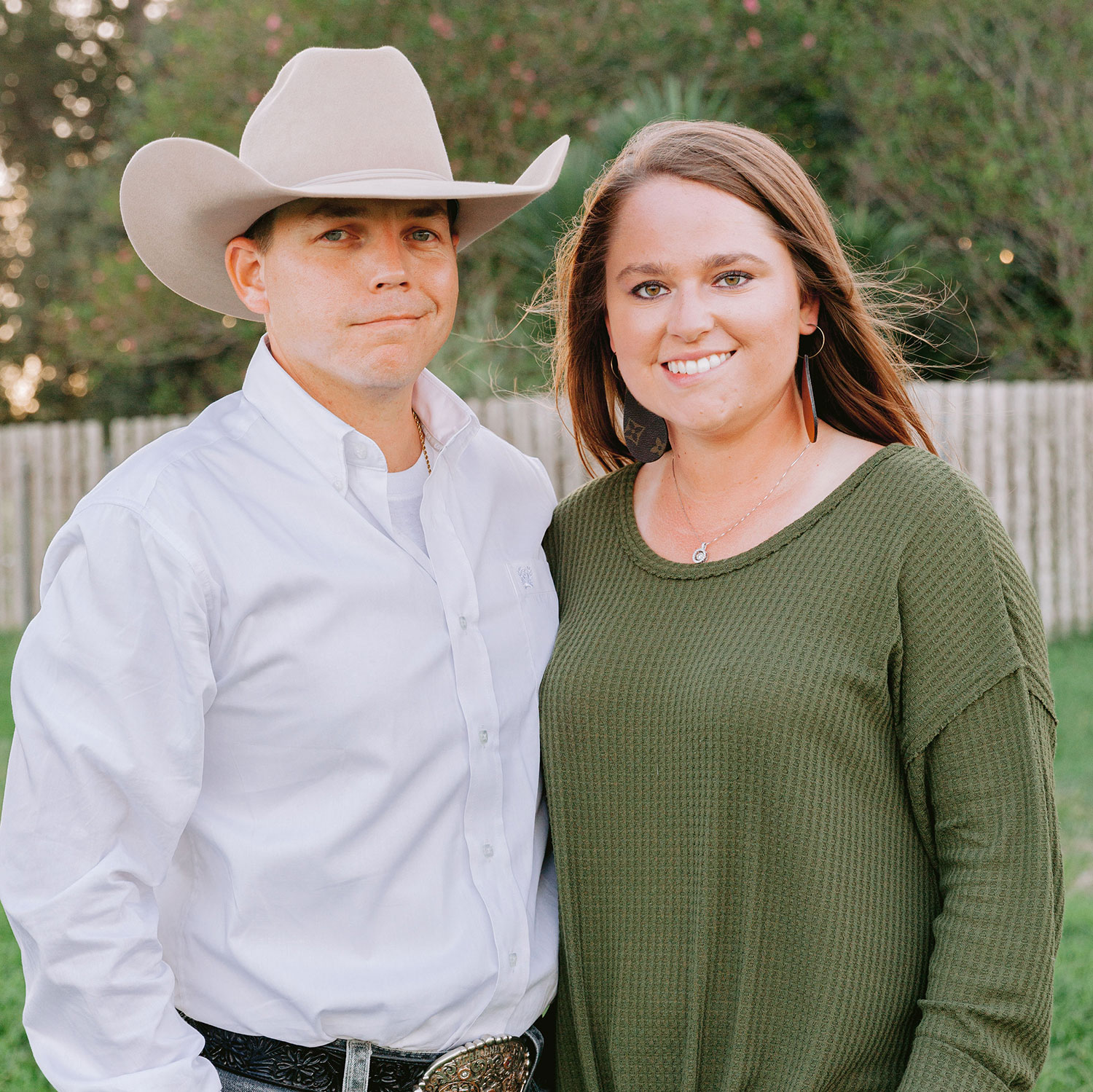 Joe Dodge and Payton (Powell) Jessee
Payton grew up competing in Texas youth rodeo competitions and won many championship titles in barrel racing, roping, and all around.

Payton is a past qualifier for The American rodeo in breakaway roping.

Joe Dodge is originally from La Vernia, Texas and he also grew up competing in youth rodeo. He is also a multiple year qualifier for the CPRA championship finals.

Payton graduated from Texas A&M University with a degree in Agribusiness.

Joe Dodge graduated from Sam Houston State Universtity with a degree in Criminal Justice.

Joe Dodge works as a firefighter and first responder for Houston Fire Department.

Are represented by the P shoulder brand at V8 Ranch.

In addition to their roles within the V8 Brahman operation, Payton and Joe Dodge manage the ranch's commercial cattle as well as oversee our grass and hay operations.
The Shoulder Brands at V8 Ranch
Customers often ask us about our different brands. Initially, when Sloan purchased the herd, all the cattle carried the V8 brand on their left hip. This tradition still holds true today. Because Jim was older when the herd was purchased, his cattle are branded the same way as Sloan's, using the same V8 brand.
However, as the family grew, Sloan & Mollie wanted to find a way to make sure all their children and grandchildren would be able to continue their heritage as Brahman breeders. So, they gave each child and grandchild the best heifer calf of that year's calf crop. Sloan and Jim decided to come up with a way to let the children know which cattle were theirs when they drove through the pastures. They decided on shoulder brands, named for each of their granddaughters and great-grandchildren, which can now be seen on a number of the ranch's cattle.
Who's who in shoulder brands?
C: Established 1983, signifies cattle owned by Catherine Sloan Williams 

P: Established 1997, signifies cattle owned by Payton Sloan Powell

K: Established 2017, signifies cattle owned by Knox Harrison Neumayr
Office Location
6329 FM 1096
Boling, Texas 77420
Phone Contacts
979-533-2056
979-657-3223 (fax)
Hours
M-F:  9:00 AM to 5:00 PM 
Weekends: Appointment Only

V8 Ranch, and the V8 brand are registered trademarks in the United States of America and may not be used without permission.