Mr. V8 855/7
2018 Bull of the Year
Sire: Mr. V8 259/7
Dam: Miss V8 844/7
DOB: August 23, 2015
ABBA: 944572
BW: 88 pounds
Mature Weight: 2260 pounds
From the V8 Ranch Cow Family: +Water Manso
Mr. V8 855/7 was our 2018 Bull of the Year. A bull with extreme depth of body and heavy bone, he is very easy-fleshing and carries the highly desirable dark pigment. His dam, Miss V8 844/7, is a former International Champion Female and a daughter of +Mr. V8 380/6, the number one bull in the ABBA Register of Renown. His sire, Mr. V8 259/7, makes him a bit of an outcross to many of the bloodlines at V8 today.
If you look at Mr. V8 855/7's EPDs, you will be impressed. He boasts one of the most balanced collection of traits, ranking in the top 10% or better in nine different areas. Most notably, he ranks in the top 1% for weaning weight and the top 10% for milk."
Includes one complimentary AI certificate. Additional certificates are $250.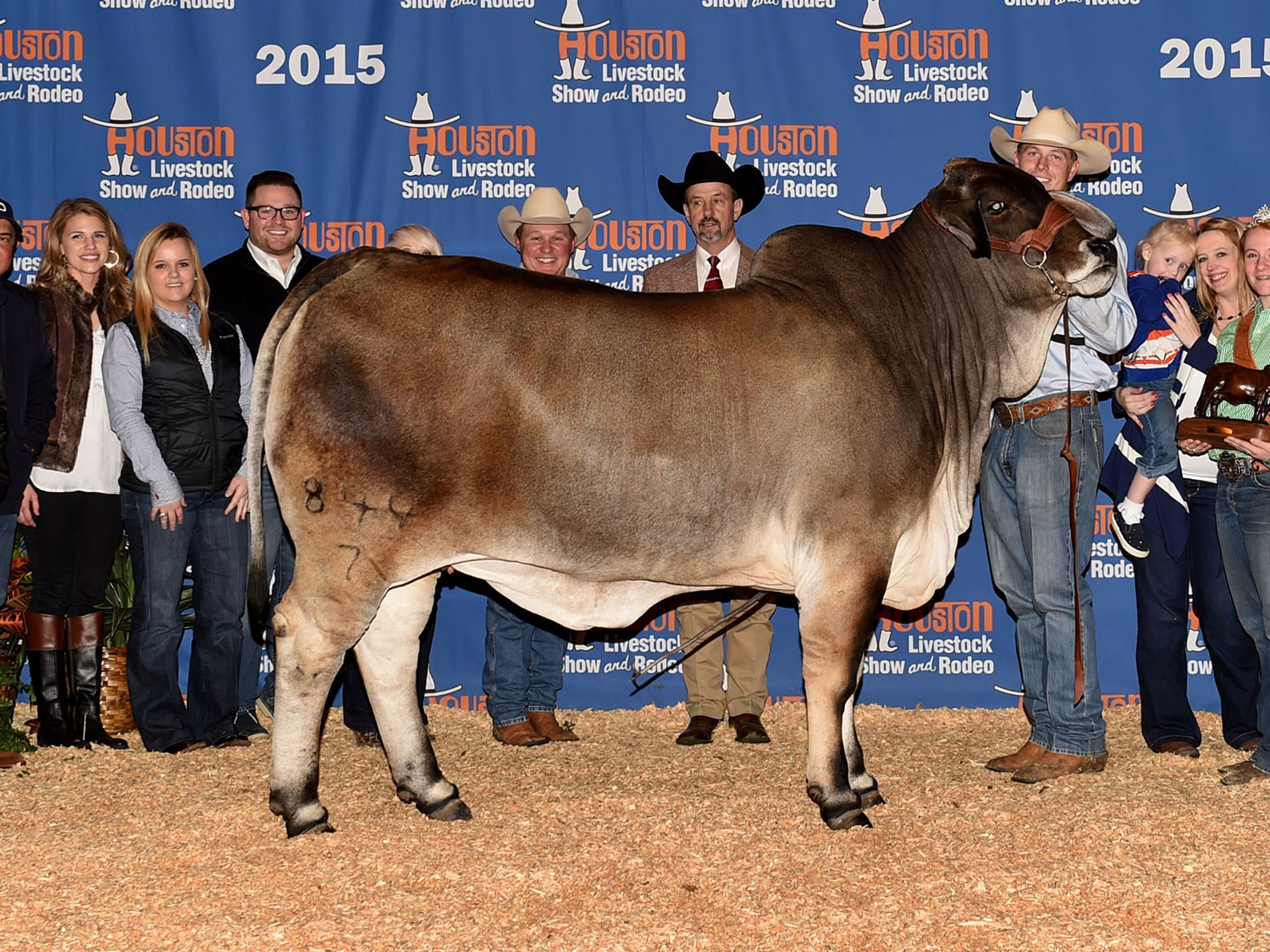 Office Location
6329 FM 1096
Boling, Texas 77420
Phone Contacts
979-533-2056
979-657-3223 (fax)
Hours
M-F:  9:00 AM to 5:00 PM 
Weekends: Appointment Only

V8 Ranch, and the V8 brand are registered trademarks in the United States of America and may not be used without permission.