Bull of The Year
Mr. V8 855/7
Sire: Mr. V8 259/7
Dam: Miss V8 844/7
ABBA: 944572
BW: 88 pounds
Mr. V8 855/7 is an outstanding Barhman Bull and a member of the elite fraternity of V8 sires who have held the title of Bull of the Year. His dam, Miss V8 844/7, is a former International Champion Female and a daughter of +Mr. V8 380/6, the number one USA Sire of Champions from 2011-2018. 855/7 is a bull with extreme depth of body and heavy bone. He is very easy fleshing and carries the highly desirable dark pigment. Owned with North Forty Ranch.
Includes one complimentary AI certificate. Additional certificates are $250.
Notable Ancestors & Relatives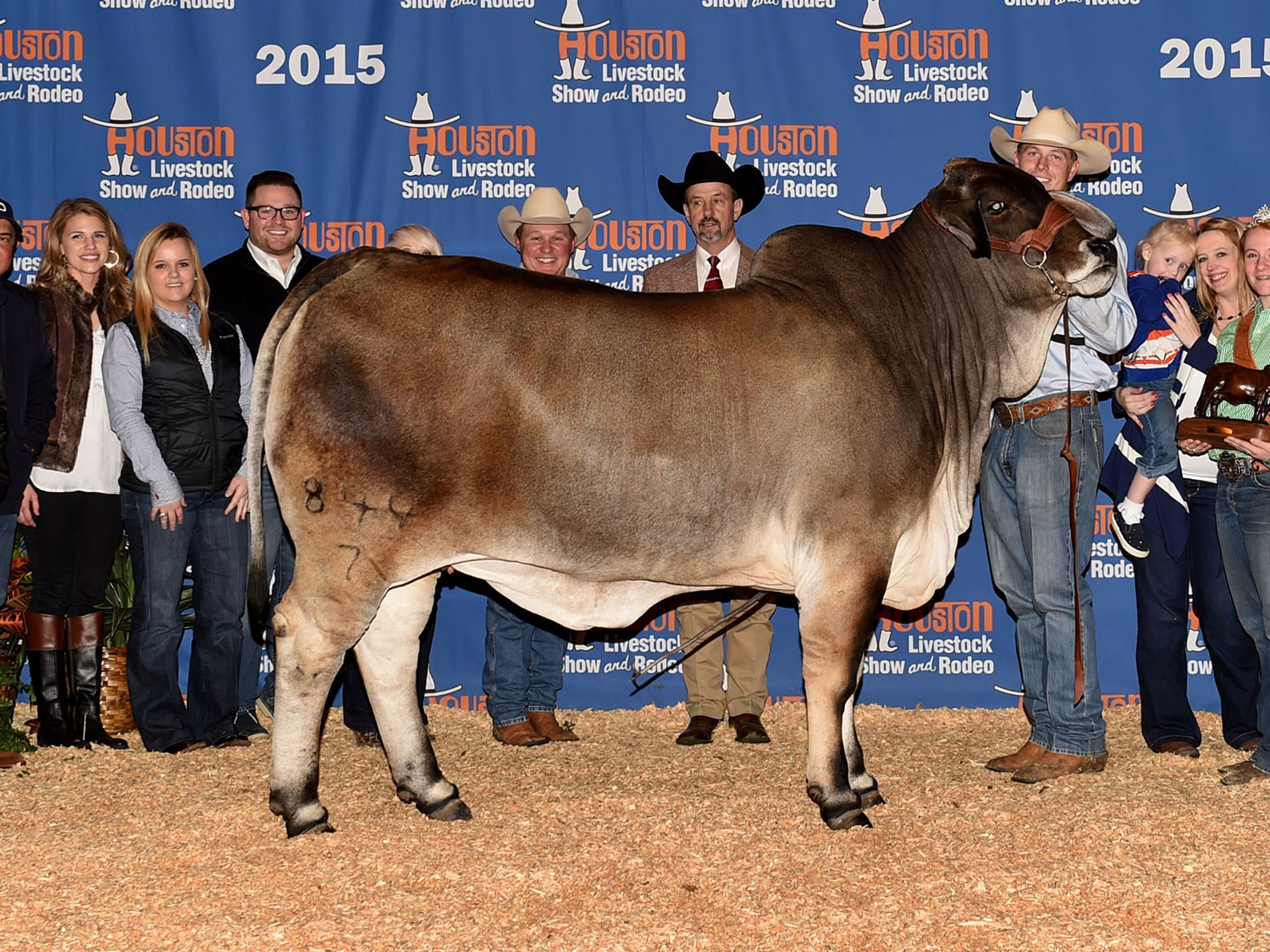 Dam of Mr. V8 855/7
International Champion Female
Miss V8 844/7
Sire: +Mr. V8 380/6
Dam: +JDH Ms Water Manso
Office Location
6329 FM 1096
Boling, Texas 77420
Phone Contacts
979-533-2056
979-657-3223 (fax)
Hours
M-F:  9:00 AM to 5:00 PM 
Weekends: Appointment Only

V8 Ranch, and the V8 brand are registered trademarks in the United States of America and may not be used without permission.