JDH Adeben Manso 127/8
Sire: JDH Massai Morani Manso 383/7
Dam: JDH Lady Manso 427/5
DOB: February 22, 2020
ABBA: 1024453
BW: 68 pounds
JDH Adeben Manso 127/8 ET is an impressive bull we purchased from Mark Forgason at J.D. Hudgins. Mark tipped us off, saying, "You're going to like this one; his dam is one of our best." Drawn to the Massai bloodline, we were thrilled to discover that 127/8's sire was a bull that Jim made Champion at the Kickoff in 2019. We immediately put him with our V8 show heifers. His first progeny, born in 2022, has been outstanding.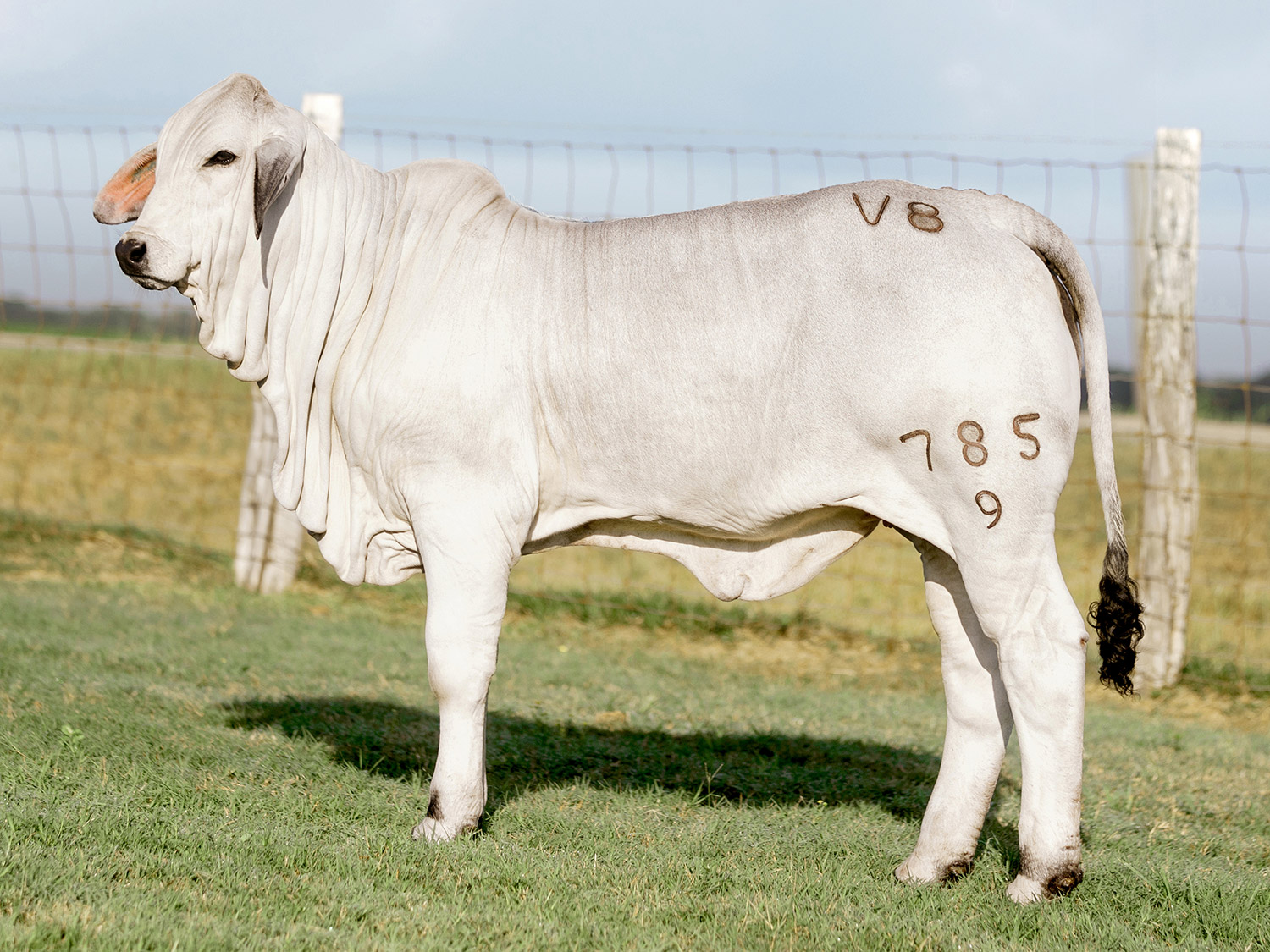 Miss V8 606/9
Sire: JDH Adeben Manso 127/8
Dam: Miss V8 291/9
Sold in Made for Magic VII sale to Ross Turner in Loranger, Louisiana 
Office Location
6329 FM 1096
Boling, Texas 77420
Phone Contacts
979-533-2056
979-657-3223 (fax)
Hours
M-F:  9:00 AM to 5:00 PM 
Weekends: Appointment Only

V8 Ranch, and the V8 brand are registered trademarks in the United States of America and may not be used without permission.