V8 Ranch Upholds Trust and Trajectory at Made for Magic VII Sale
A captivating selection of five fall-born heifers from V8 Ranch, Hungerford, Texas, garnered the attention of the Brahman world from July 10-11, 2023 in the Made for Magic VII online sale. These exceptional V8 offerings fetched an average of $70,313 on 4 lots, with two heifers selling as half-interest. The spirited bidding from both returning buyers and new V8 enthusiasts highlighted the growing trust and recognition for the V8 brand.
Polled V8 Genetics Command Top Prices
The high seller was the Lot 1 heifer, Miss V8 751/9 (S). Hernando Guerra placed the winning bid of $81,250 on behalf of a buyer in Mexico. Tracing back to the prestigious Rose cow family at V8, this exceptional heifer demonstrates the top-tier phenotype and pedigree clout that buyers have come to trust from the V8 brand. As a half interest female, she is poised to be a key player in V8's polled program.
The remaining four heifers found homes in Louisiana. The smooth-polled, black heifer, Miss V8 762/9 (P), generated notable interest. Tommy Stoddard of Hackberry, Louisiana, a longtime admirer of black cattle and co-owner of the black bull, Mr. V8 183/7 "Gator," placed the final bid of $67,250 for one-half interest.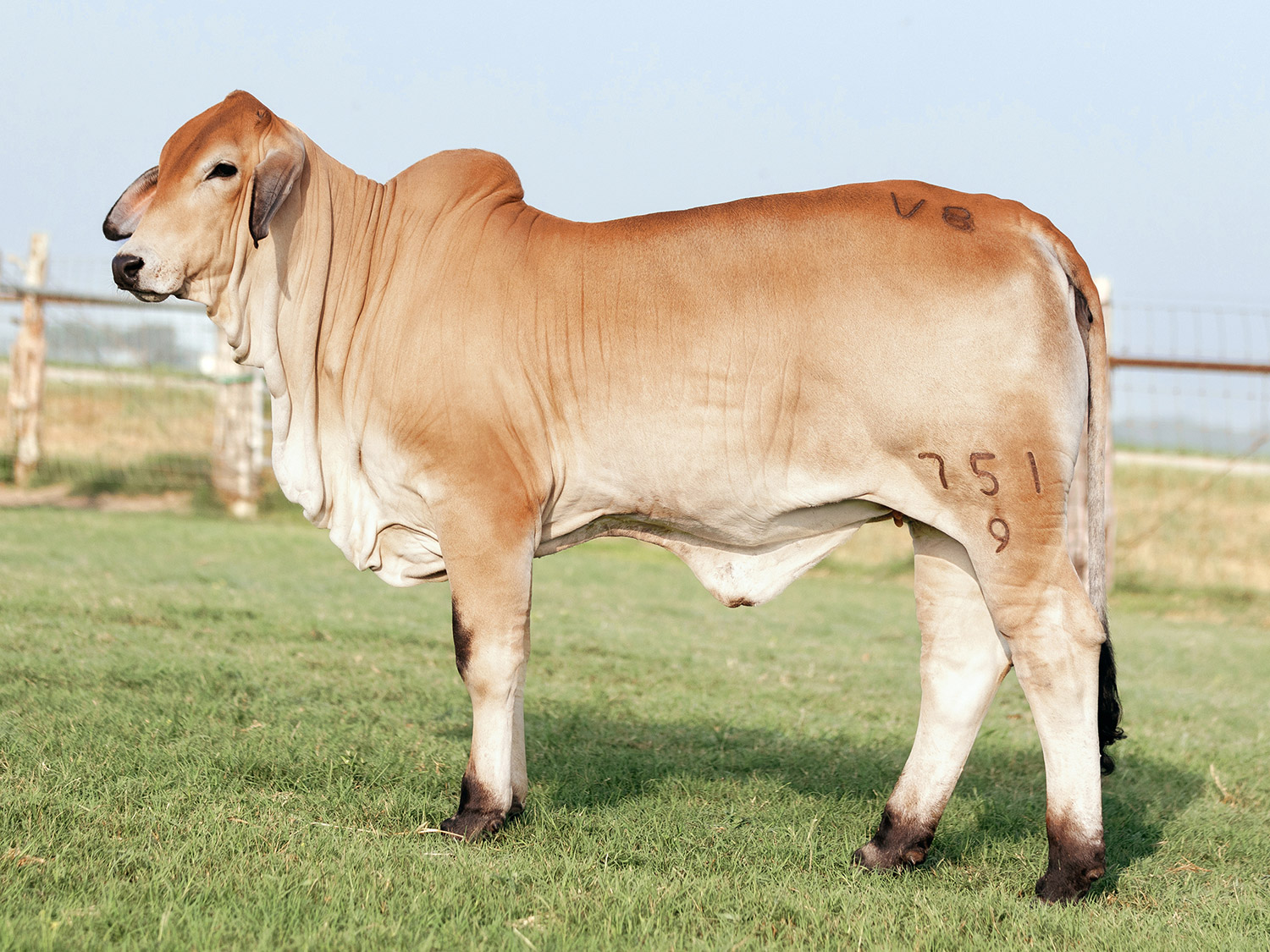 Lot 1: Miss V8 751/9 (S)
Sold for $81,250 to Hernando Guerra on order for Mexico.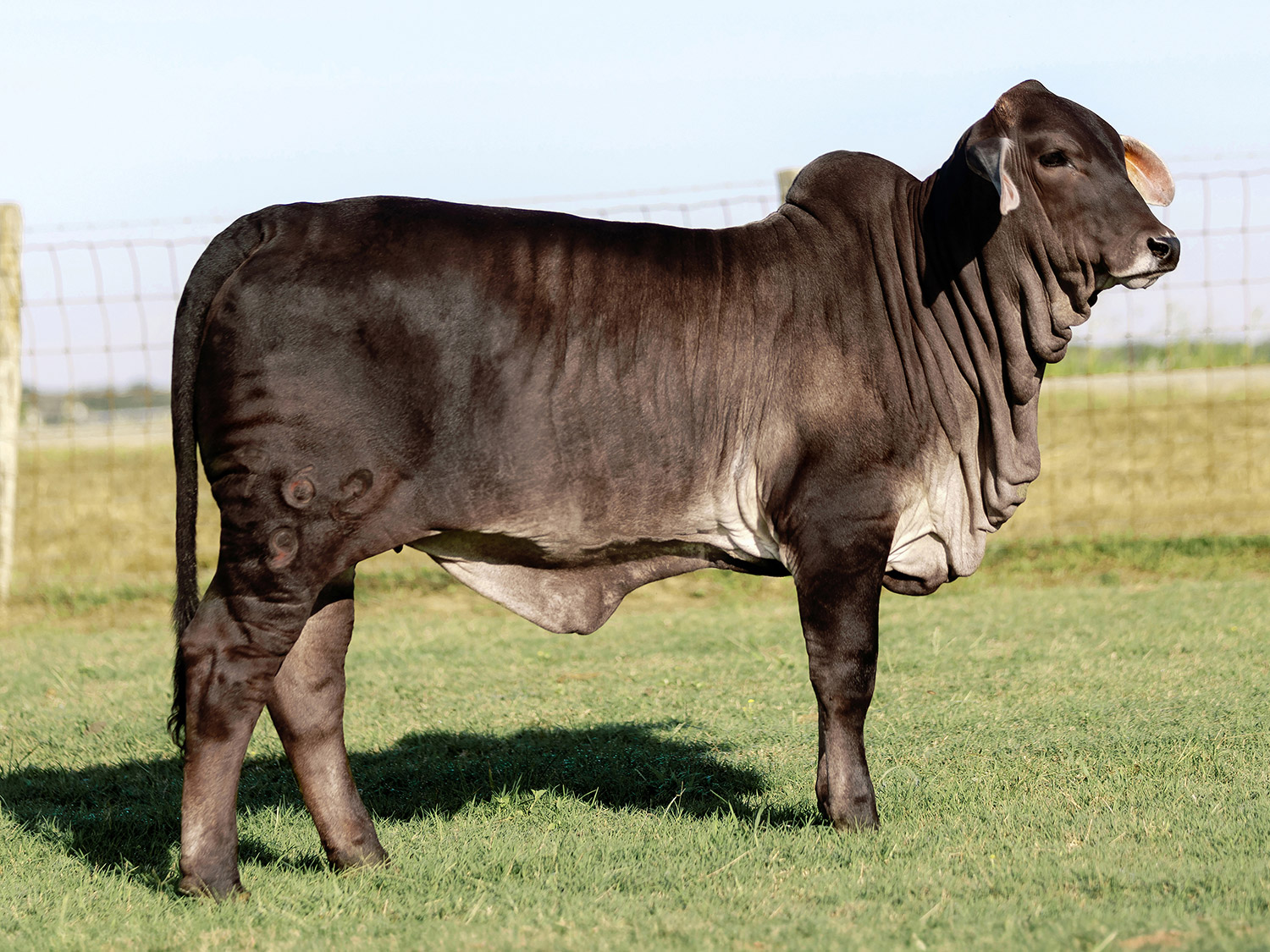 Lot 3: Miss V8 762/9 (P)
Sold for $67,250 to Tommy Stoddard of Hackberry, Lousiana.
High Demand for +Mr. V8 146/8 "Sloan" Genetics Continues
The daughter of the 2023 Bull of the Year, Mr. V8 891/8 "Pathfinder", Miss V8 752/9, commanded a price of $46,750. With her striking appearance, this granddaughter of both +Mr. V8 146/8 "Sloan" and +Mr. V8 380/6 will join Richie Rivers' herd in Amite, Louisiana. 
Miss V8 785/9, another granddaughter of "Sloan" and from the +Miss V8 410/6 cow family, caught the public's attention on the ranch's social media. Junior exhibitor Ross Turner of Loranger, Louisiana, was pleased to place the final bid of $45,500 for this heifer, who presents a unique combination of balance, style, and beef. 
Lot 5, the youngest in the sale and the only daughter of "Sloan," sold for $40,500 to repeat buyer Skipper Williams of Keithville, Louisiana. This promising heifer is positioned to make a significant impact in both the show ring and pasture.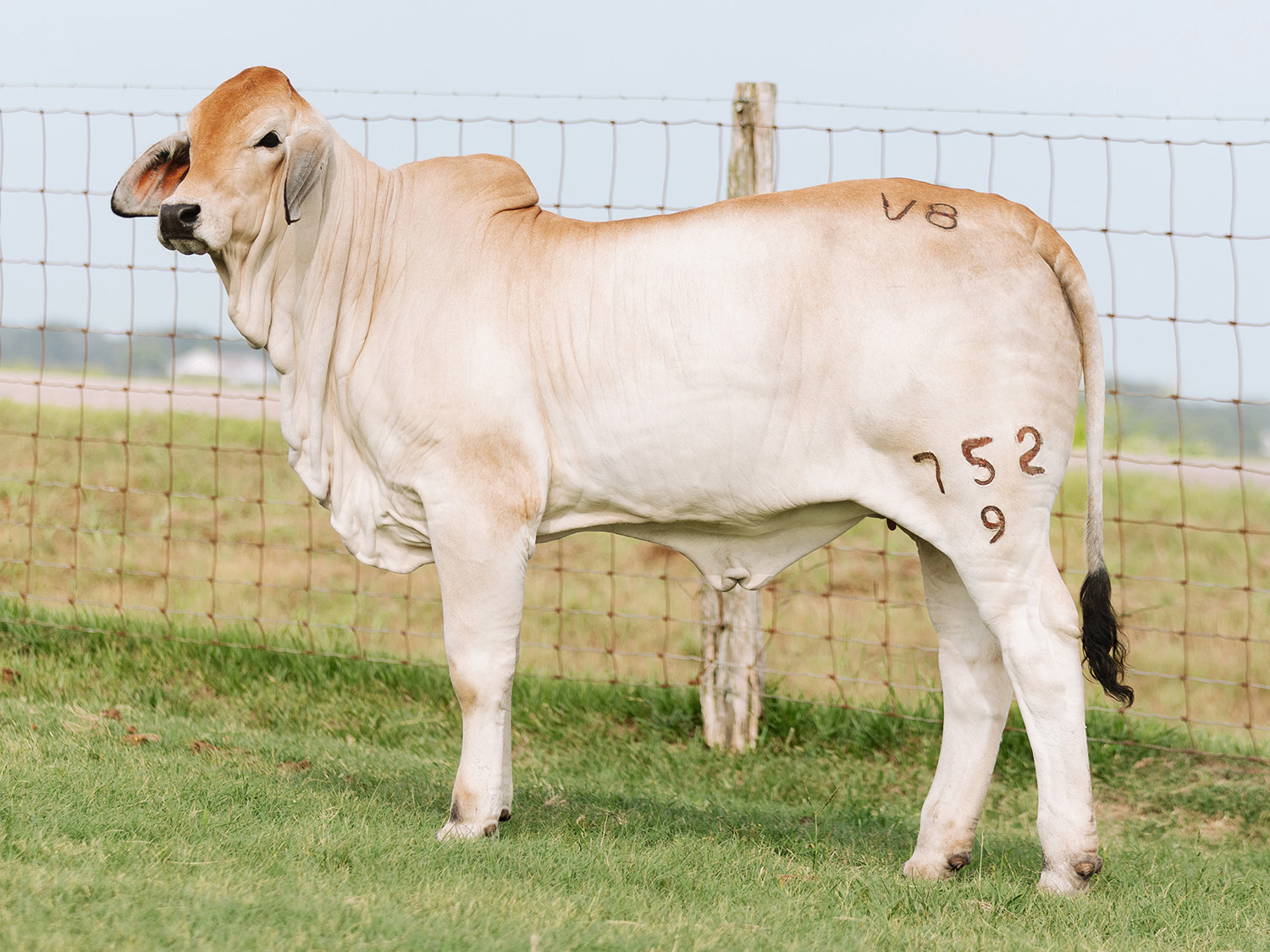 Lot 2: Miss V8 782/9
Sold for $46,750 to Richie Rivers of Amite, Louisiana.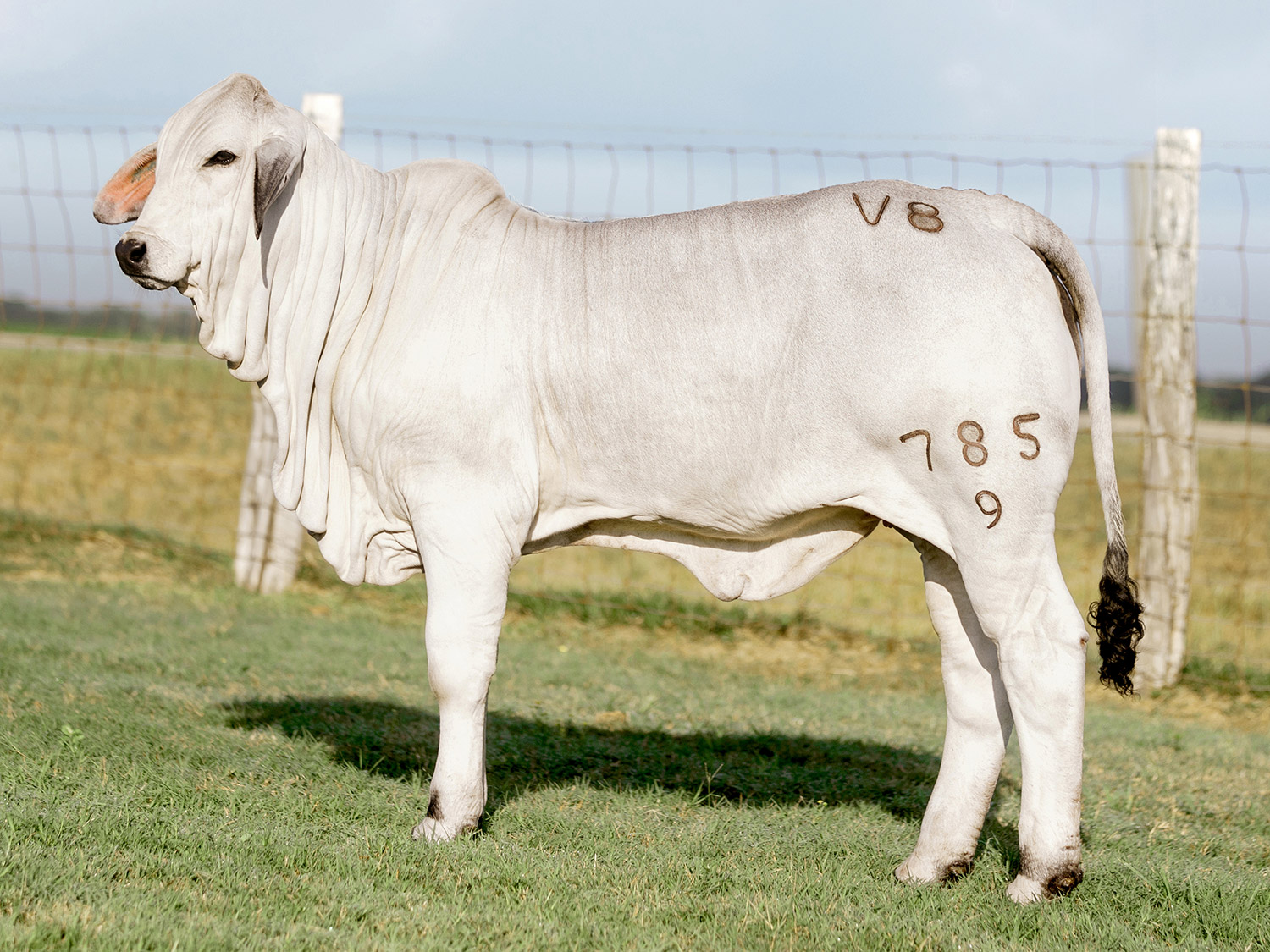 Lot 4: Miss V8 785/9
Sold for $45,500 to Ross Turner of Loranger, Louisiana.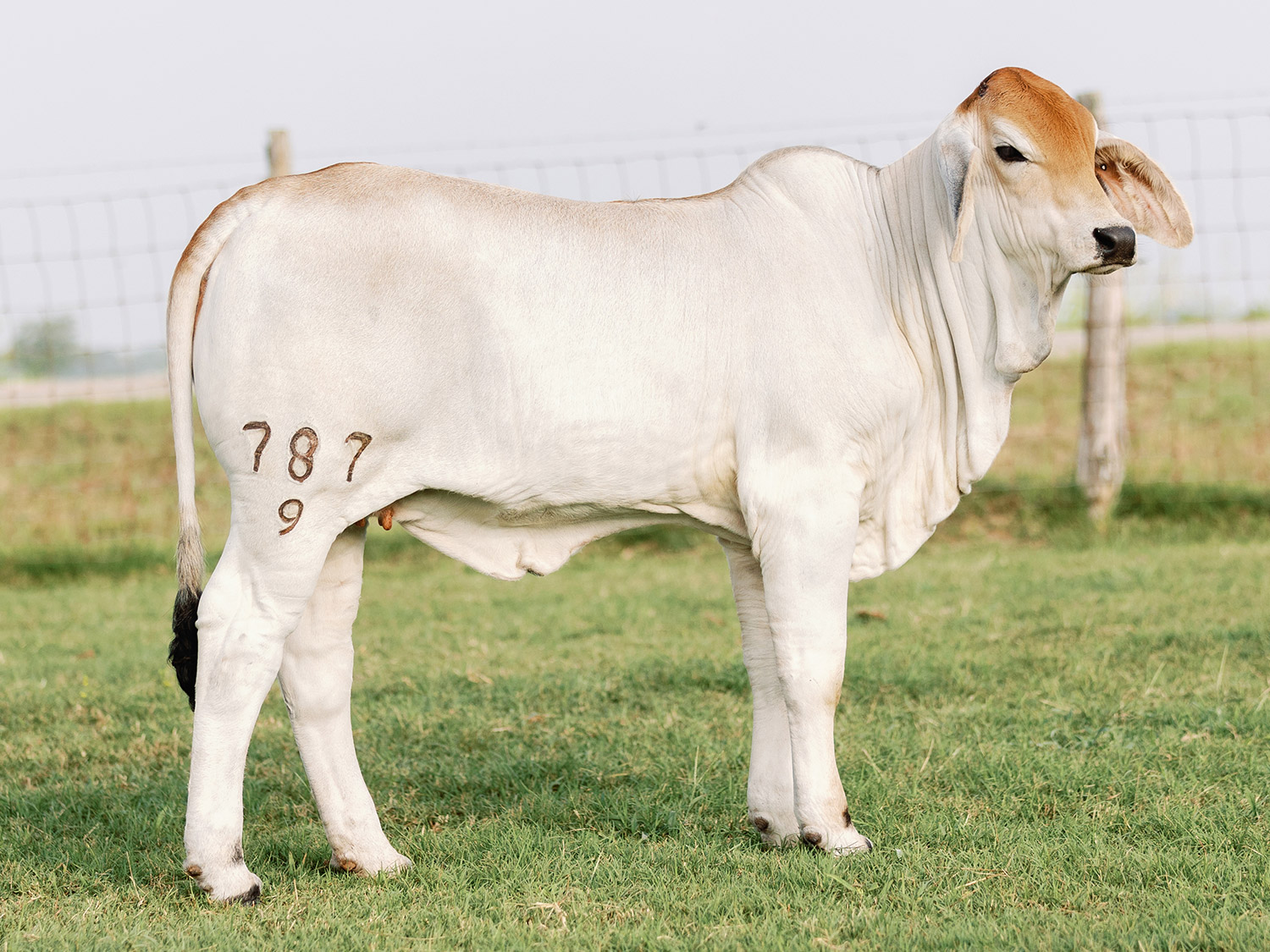 Lot 5: Miss V8 787/9
Sold for $40,500 to Skipper Williams of Keithville, Louisiana.
Repeat Buyers Represent Confidence and Growing Popularity of the V8 Program
Jim Williams of V8 Ranch notes, "These heifers represent potential lifetime acquisitions, capable of enhancing your reputation and building noteworthy cow families."
Four of the five heifers were products of V8's embryo transplant program, reflecting V8's commitment to continuous improvement. 
After intense and exciting bidding, the two-day sale concluded at 7:22 PM. V8 Ranch welcomed a record number of new bidders, a clear sign of the growing popularity and confidence in the V8 brand. New and repeat buyers alike joined 'The Magical Investors' Club', the group of loyal patrons from the Made for Magic sale series. 
V8 Ranch, proudly owned by the Williams family and spanning four generations, is already preparing for the next Made for Magic VIII event, scheduled for October 23-24, 2023.
For more information about V8 Ranch, please visit www.v8ranch.com.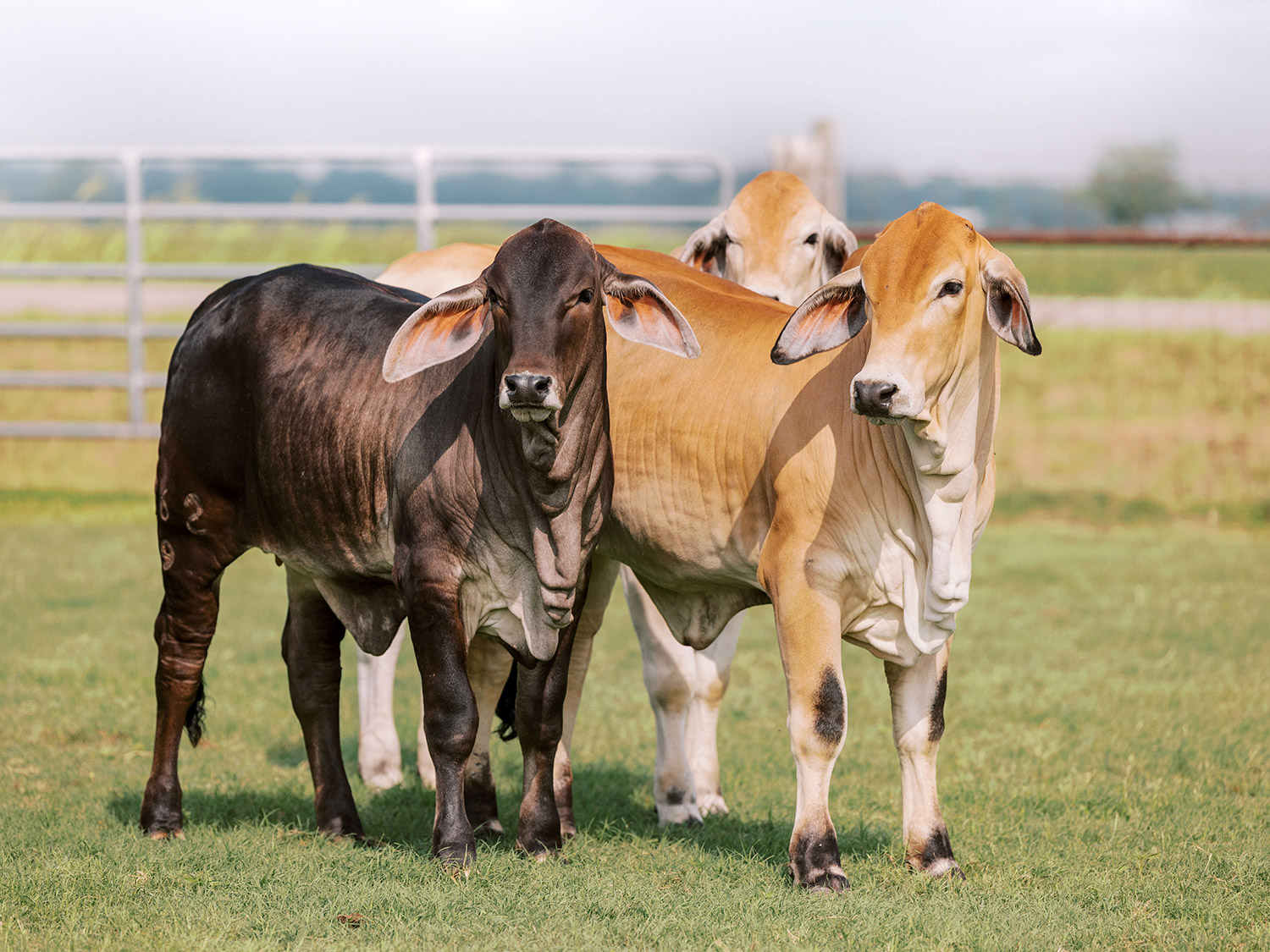 Made for Magic VII Sale Heifers