Jim S. Williams
"You can fool the fans, but not the players." It's just one of many truisms Jim Williams is known for dispensing in the show ring. Voted Best of Barns Best Livestock Judge multiple times and inducted in the Showtimes Magazine Hall of Fame, Jim is known for his unbiased, no-nonsense, straight-talkin' style.
Jim Williams has judged at every major livestock show in North America, 33 different national U.S. breed shows, and 44 different State Fairs in the United States. He is an approved judge for every major U.S. beef breed and frequently judges open and junior beef cattle shows and market steer competitions at state fairs as well as major shows throughout the U.S. and Canada.
Jim is perhaps best known as one of the world's leading judges of Brahman cattle. He judged the 2008 International Brahman Show, the 2002 National Brahman Show, and the 2004, 2010, and 2018 World Brahman Congresses. He has also judged virtually in Costa Rica and Australia.
Storytelling and teaching – both on and off the mic – are a hallmark of Jim's approach. And with his background, he has plenty of stories to tell! Jim is a 6th generation rancher and the manager of V8 Ranch, a registered Brahman cattle operation located on the Texas gulf coast. Since receiving his B.S. in Animal Science from Texas A&M University in 1976, Jim and his family have exhibited 65 National or International Grand Championships. This is the highest number from any one ranch in Brahman history, and just one of the many reasons V8 is recognized as one of the premier Brahman herds in the world.
In addition to raising Brahman and commercial cattle, Jim and his family also operated V8 Shorthorns for 20 years, exhibiting 4 National Champions, 3 Junior National Champions, and breeding Shorthorn Show Heifers of the Year in 2005, 2006, and 2007.
Jim is a past president of the American Brahman Breeders Association and is the American Shorthorn Association's only 3-time board president. He has also served the industry as a past executive board member of the National Cattlemen's Beef Association, the U.S. Meat Export Federation, and as past chairman of the Texas Beef Council.
No need to tell you what Jim does in his spare time because there isn't any. He lives and breathes cattle 24/7 with his lovely wife, Luann, and the rest of his family in Boling, Texas. From showman to breeder to judge to show dad and grandad, Jim Williams is one of the nation's biggest supporters of the junior livestock program and a man deeply committed to creating a bright future for all segments of the industry.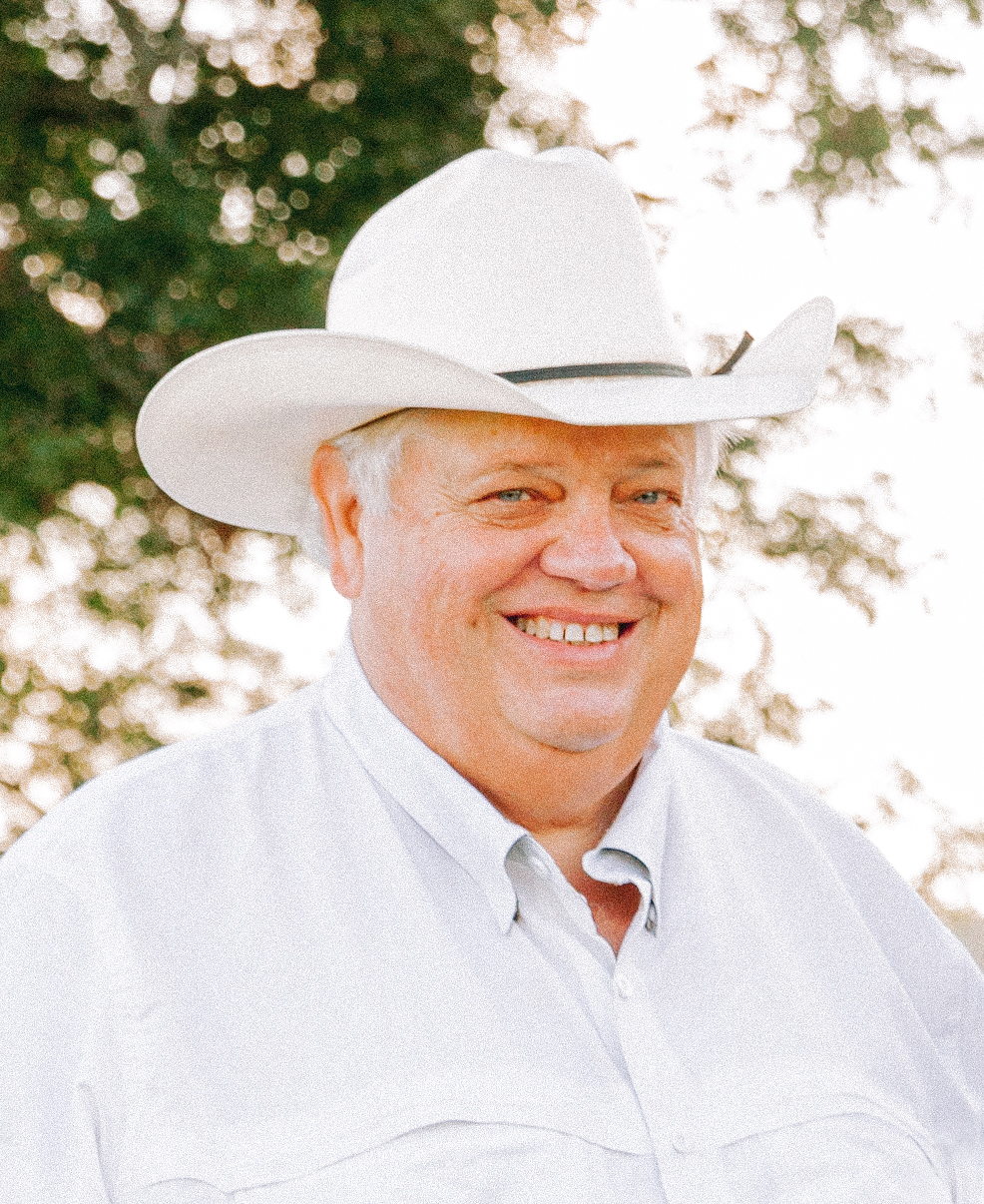 Office Location
6329 FM 1096
Boling, Texas 77420
Phone Contacts
979-533-2056
979-657-3223 (fax)
Hours
M-F:  9:00 AM to 5:00 PM 
Weekends: Appointment Only

V8 Ranch, and the V8 brand are registered trademarks in the United States of America and may not be used without permission.