Don't Be a Maverick; Brush up on Cattle
Branding

!
Imagine being such a legendary Texan, your last name becomes an official part of the English language! That's the story of 
Samuel A. Maverick, a Texas lawyer, land baron, former mayor of San Antonio, and signer of the Texas Declaration of Independence, who refused to brand his cattle. Today, a maverick is an animal that does not carry a brand – or a rebel who thinks or acts independently.
And, although television, movies, and advertising glorify mavericks, cattle

branding

 is actually a very important – and necessary – part of Brahman ranching. 
More than just a romanticized ranching tradition, cattle

branding

has purpose and meaning.
In an article on the language of cattle

branding

, Smithsonian Magazine explains that Ancient Egyptian hieroglyphics illustrate cattle

branding

, dating the practice back to at least 2700 BC.  As the word 'brand' implies, cattle

branding

serves as a trademark or an identity for cattle. Cattle

brands

are monitored, taxed, and regulated. A cattle brand proves ownership of an animal, and remains the top preventative measure to combat the theft of cattle despite more recently introduced measures like GPS-tagging and DNA-testing.
Cattle brand records are used for a multitude of reasons: to trace back for animal diseases; to secure livestock loans; to determine ownership of stray livestock; to conduct criminal investigations; and to reference

brands

in civil litigations.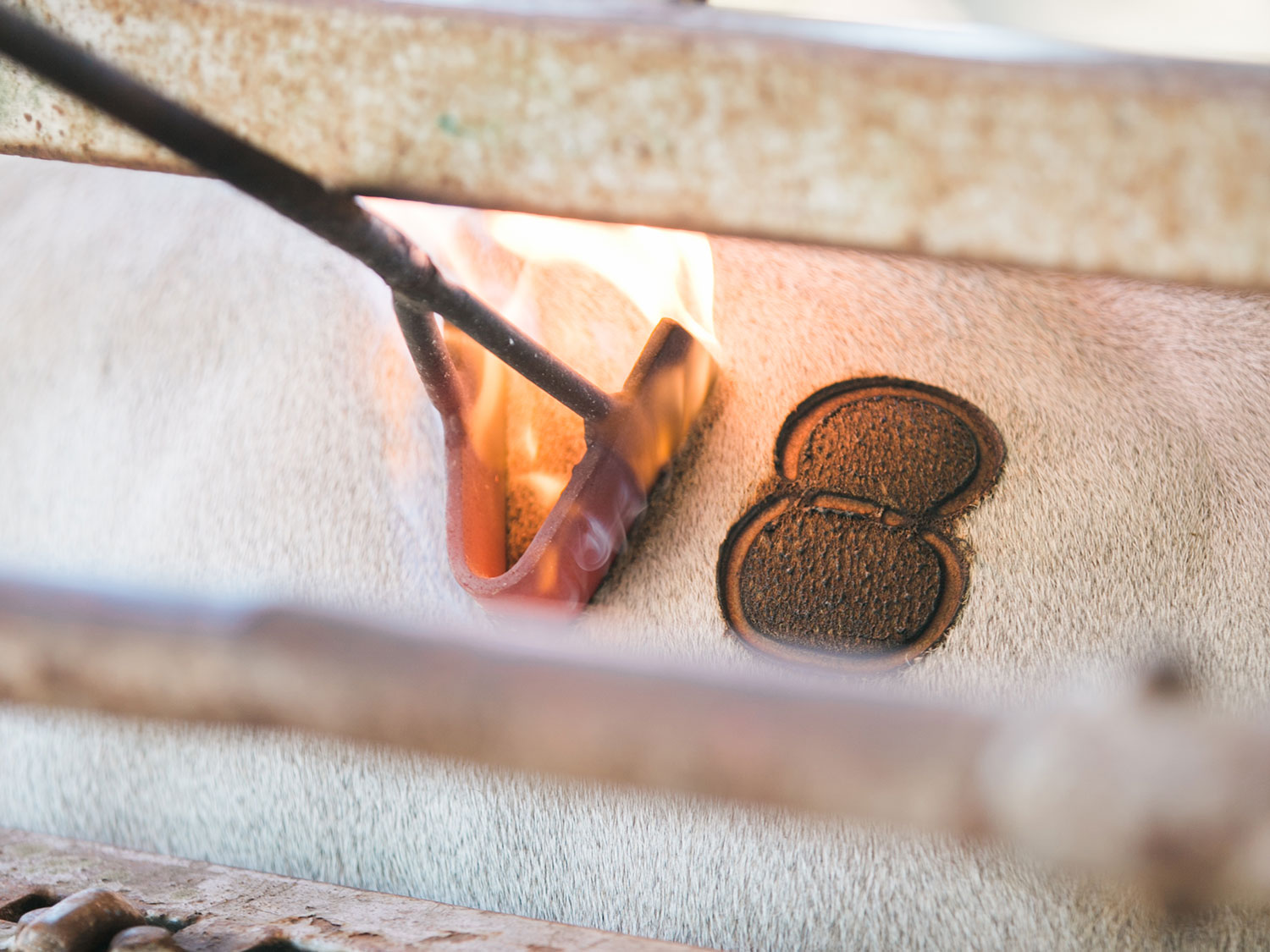 Additionally, entry into the
 American Brahman Breeders Association's Herd Register requires that both a visible ownership brand and an individual number be

branded

on each animal. The membership rules of the American Brahman Breeder's Associations state: "All animals entered in the Herd Register of the American Brahman Breeders Association shall have an ownership brand and an animal identification number

branded

in a visible spot on the animal. These 

brands

 must be on subject animal prior to the time that application for registration is submitted to the Association…."
Just like your US passport, Texas brand registrations are good for a ten-year period; every decade you need to re-register your cattle as they do not automatically renew. V8 Ranch did so earlier this year (2021 – because brand re-registration always begins in the year ending with a 1). A brand re-registration period typically starts on the last day of August and closes on the last day of February. If you do not re-register within that period, then your brand is up for grabs by someone else!
While we were on our way to the County Clerk's office to register our multiple

brands

, we thought we should share a bit more about the V8 brand and our shoulder

brands

.
Cattle
Branding

at V8 Ranch
The V8

branding

iron represents an original bloodline that now roams six continents. Just like the Louis Vuitton monogram or the Nike swoosh, our brand is a symbol of authenticity, our guarantee of an animal we're willing to stake our reputation on. It's the symbol of our commitment, our promise of integrity, and the passion of eight generations who have devoted their lives to creating a superior Brahman breeding process and selection program.
When Sloan Williams purchased the V8 herd, all cattle carried the V8 brand on their left hip. This tradition continues today.
 The V8

branding

you'll find on the left hip of our cattle represents the ownership brand; the numbers

branded

on the lower rear of each leg identify the individuals. 
To mark our individual animals, V8 Ranch uses a chronological sequence of numbers based on calving dates. The first V8 animal was

branded

as 1. Number 2 followed, and we continued sequentially until we reached number 999. The sequence then followed with

branding

as 1/1 (read One over One), with the bottom number representing the thousands. So, animal 123/4 (One Twenty-Three over Four) is the 4,123rd animal born on the ranch. Heifers and bulls have their own set of numbers, which means there is a Miss V8 123/4 and a Mr. V8 123/4.
What happens after the 9,999th bull or female is born on the ranch? This has been a recent topic of discussion within the family. We are currently deciding whether to use 0/10 for the 10,000 heifer or bull or to roll over and start again with 1. If you have a preference, tell us in the comments below.
The V8 Ranch Shoulder
Brands
As their family grew, Sloan and Mollie Williams wanted to find a way to ensure future generations would be able to continue their heritage as Brahman breeders. Each child born into the Williams' family tree receives the best heifer calf of that year's calf crop.
Sloan and Jim wanted a way to let the children know which cattle were theirs when they drove through the pastures; they settled on shoulder 

brands

, which can now be seen on a number of the ranch's cattle.  You might see any of the following shoulder

brands

as you tour the ranch:
C: Established 1983, signifies cattle owned by Catherine Sloan Williams (Jim Williams' daughter)

P: Established 1997, signifies cattle owned by Payton Sloan Powell (Jan Williams Powell's daughter)

K: Established 2017, signifies cattle owned by Knox Harrison Neumayr (Catherine Williams Neumayr's son)
For video footage of our

branding

process and more information on V8

brands

, visit our Instagram page, 
@V8ranch
.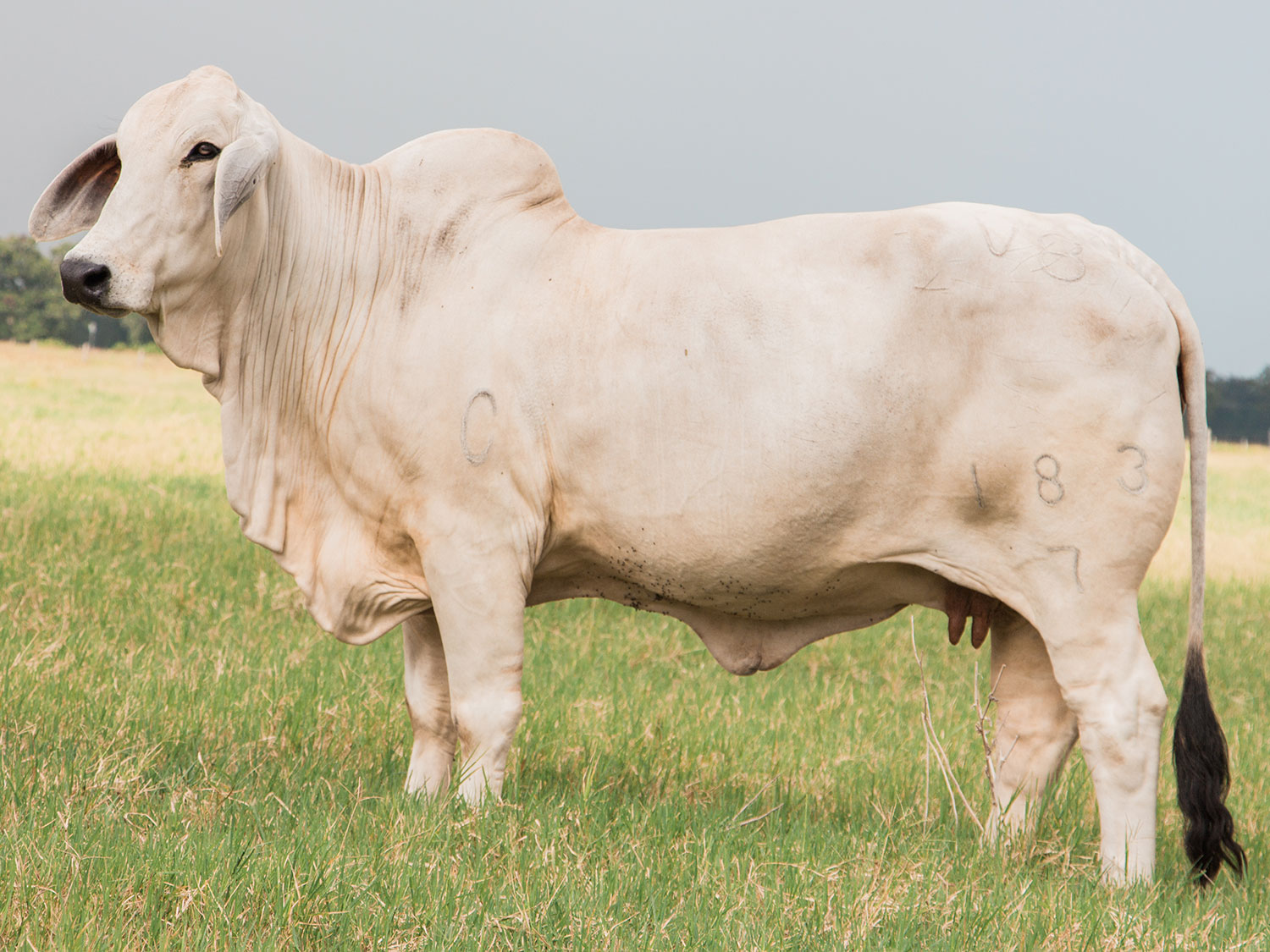 Animal branded with C shoulder brand.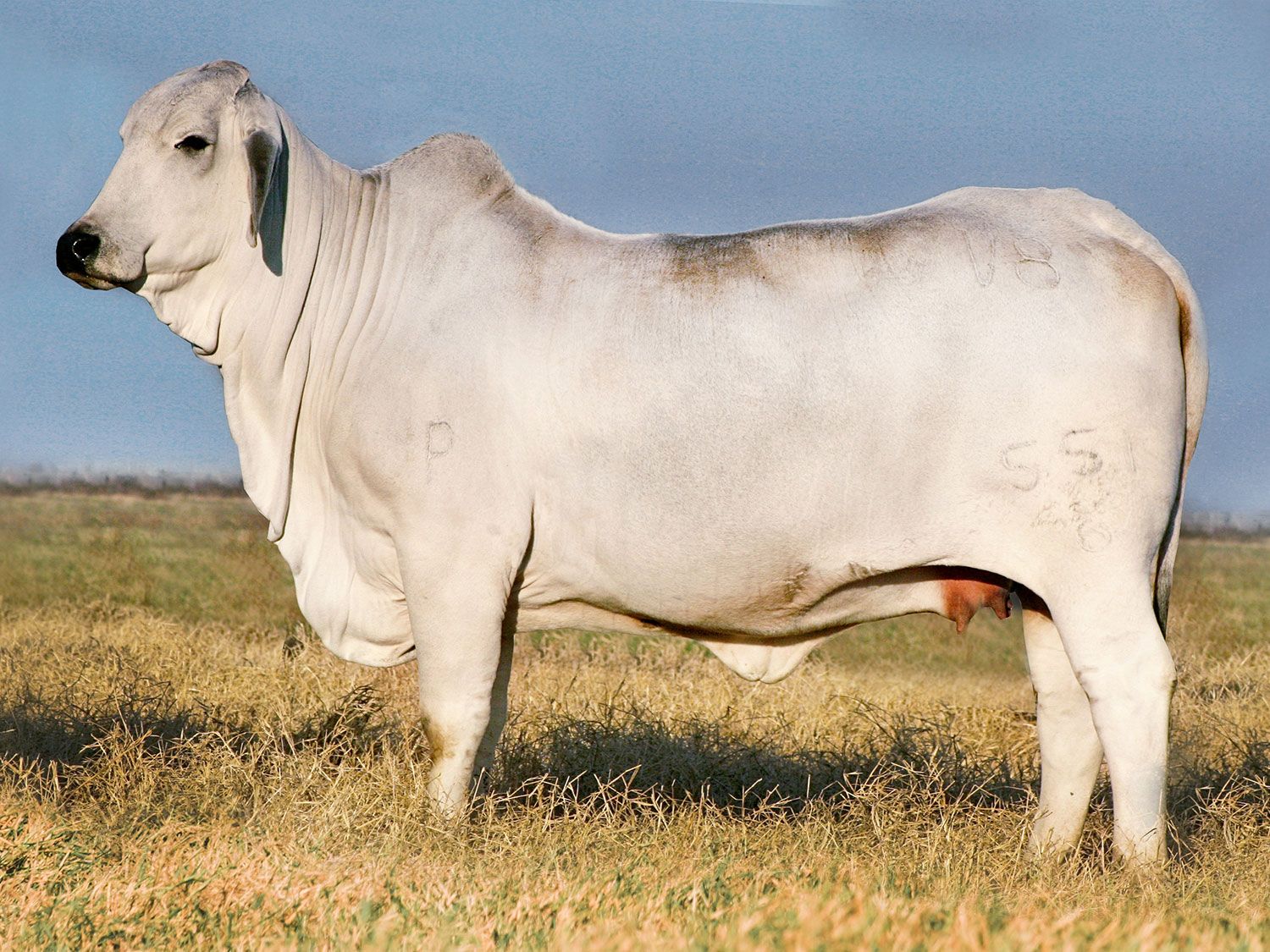 Animal branded with P shoulder brand.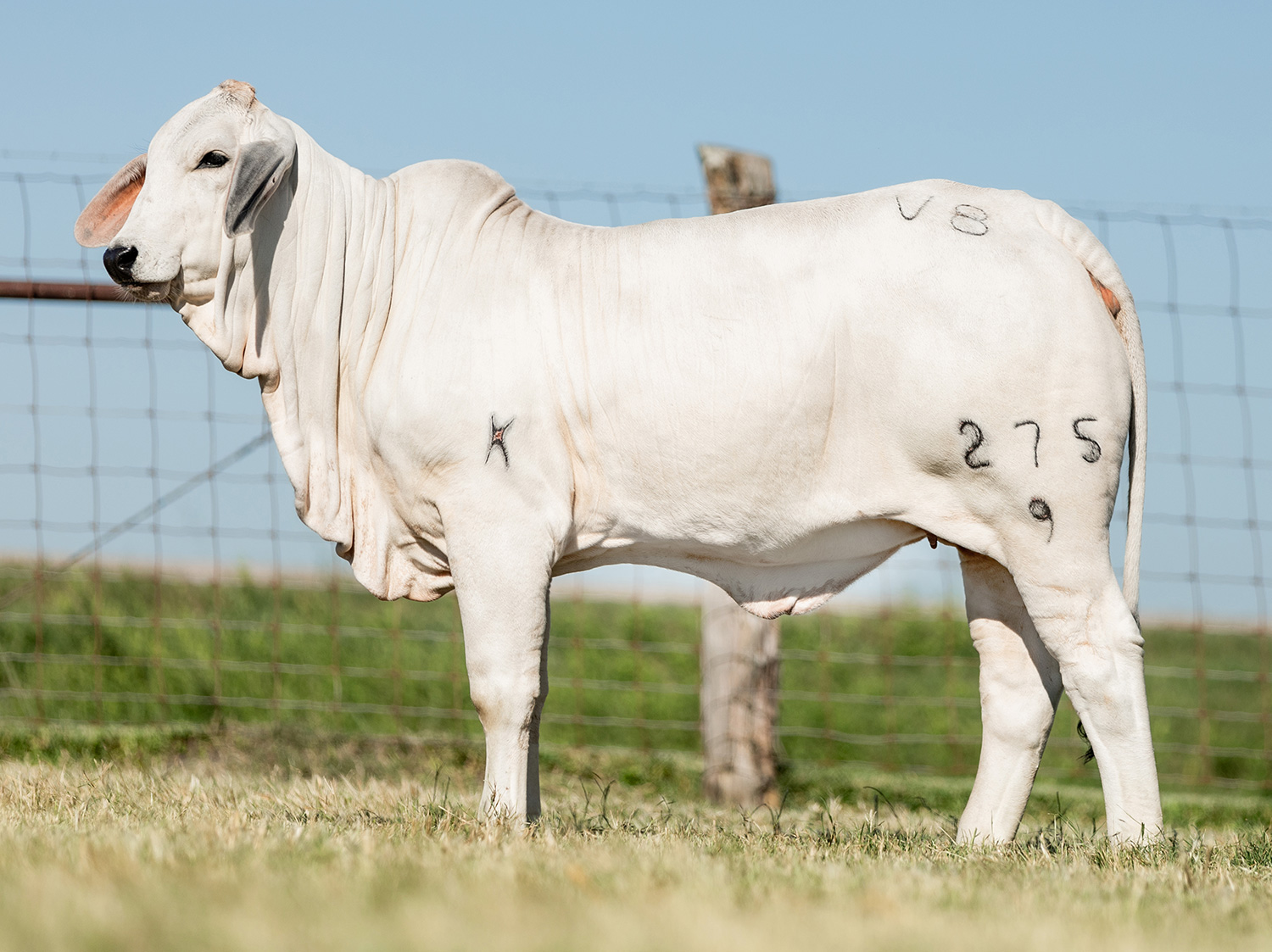 Animal branded with K shoulder brand.