Why visit V8 Ranch?
Did you know you can visit one of the top Brahman bull and Brahman cow ranches for free?
That's right—we love visitors at the V8 Ranch.
In fact, we get visitors from all around the world who stop on by to meet our world-class champion Brahman cattle.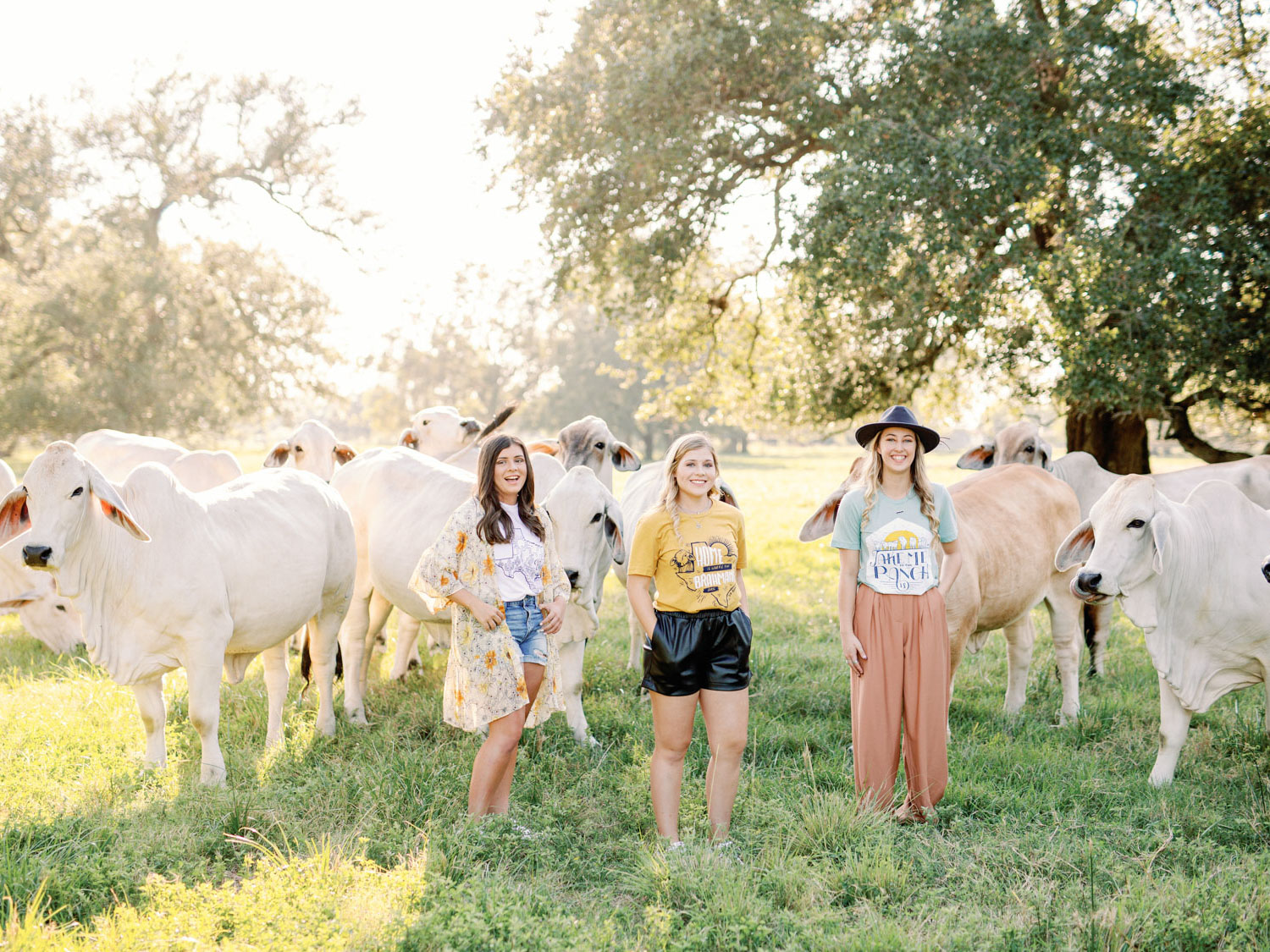 Maybe you're interested in seeing our Brahman cattle for sale.
Maybe you want to see what a Brahman bull looks like in real life (spoiler alert: they're gorgeous—especially because at V8 Ranch, we have Brahman of all colors for you to meet!). By the way, color diversity is a sign you're visiting a top-notch Brahman cow breeder. As leaders in the Brahman cattle industry for over 75 years, we know that quality is more than skin (or, in our case, hair) deep—and the science backs it up.
Or maybe you just want to pop by and say howdy.
Whatever your reason, we welcome you to come spend time with us and our championship Brahmans—no strings attached.
When you make an appointment to visit our ranch (or just swing on by), not only are we pleased as dewberry punch to drive you around the grounds so you can meet our famous Brahman cattle, but you're also going to be treated like family. Because if there's one thing we're sure of at V8 Ranch, it's that our customers are the reason we've become recognized as the best resource for Brahman cattle in the industry.
When you're with us, you're never going to leave the ranch hungry or without a cherished memory of your time at V8.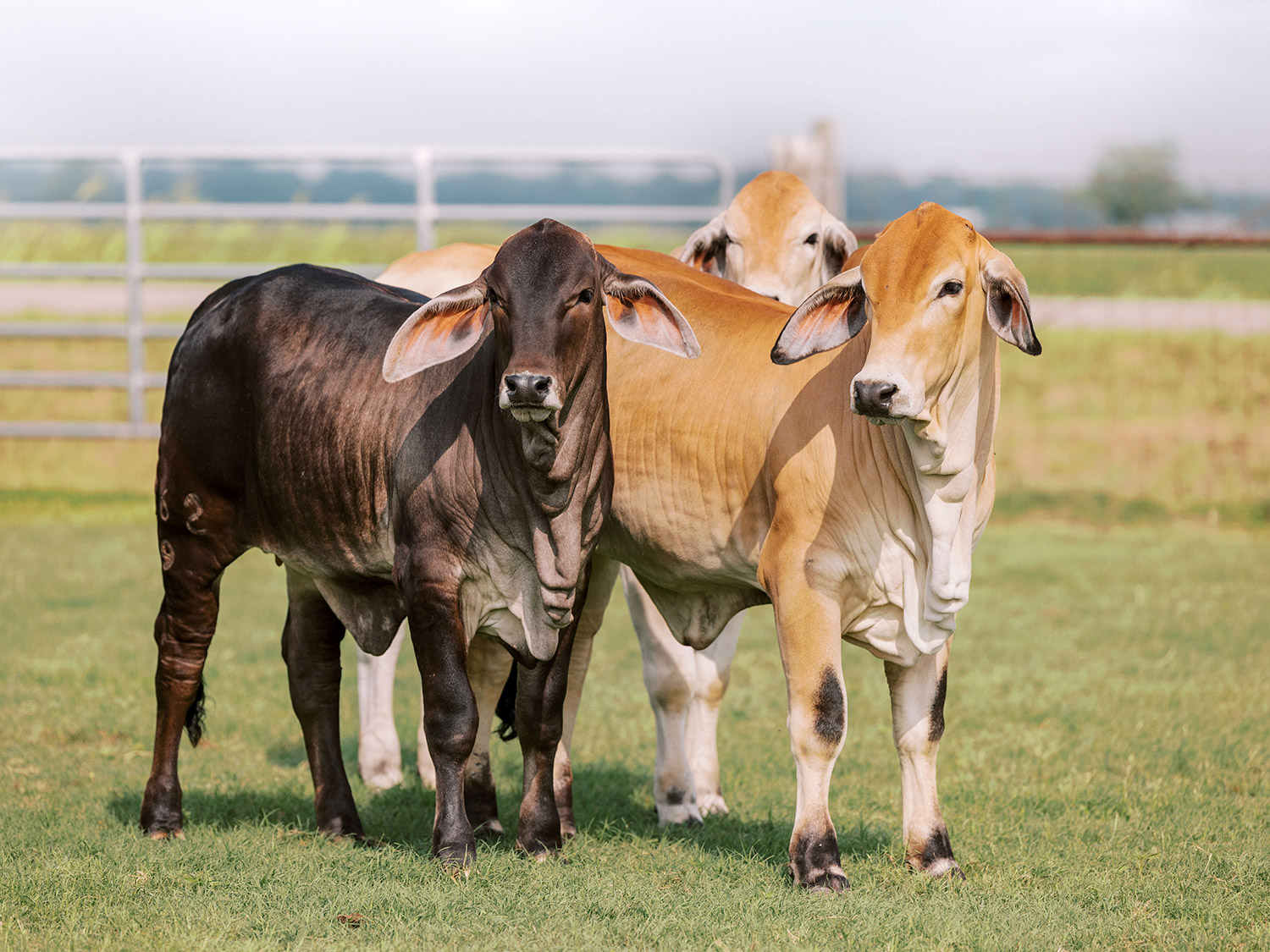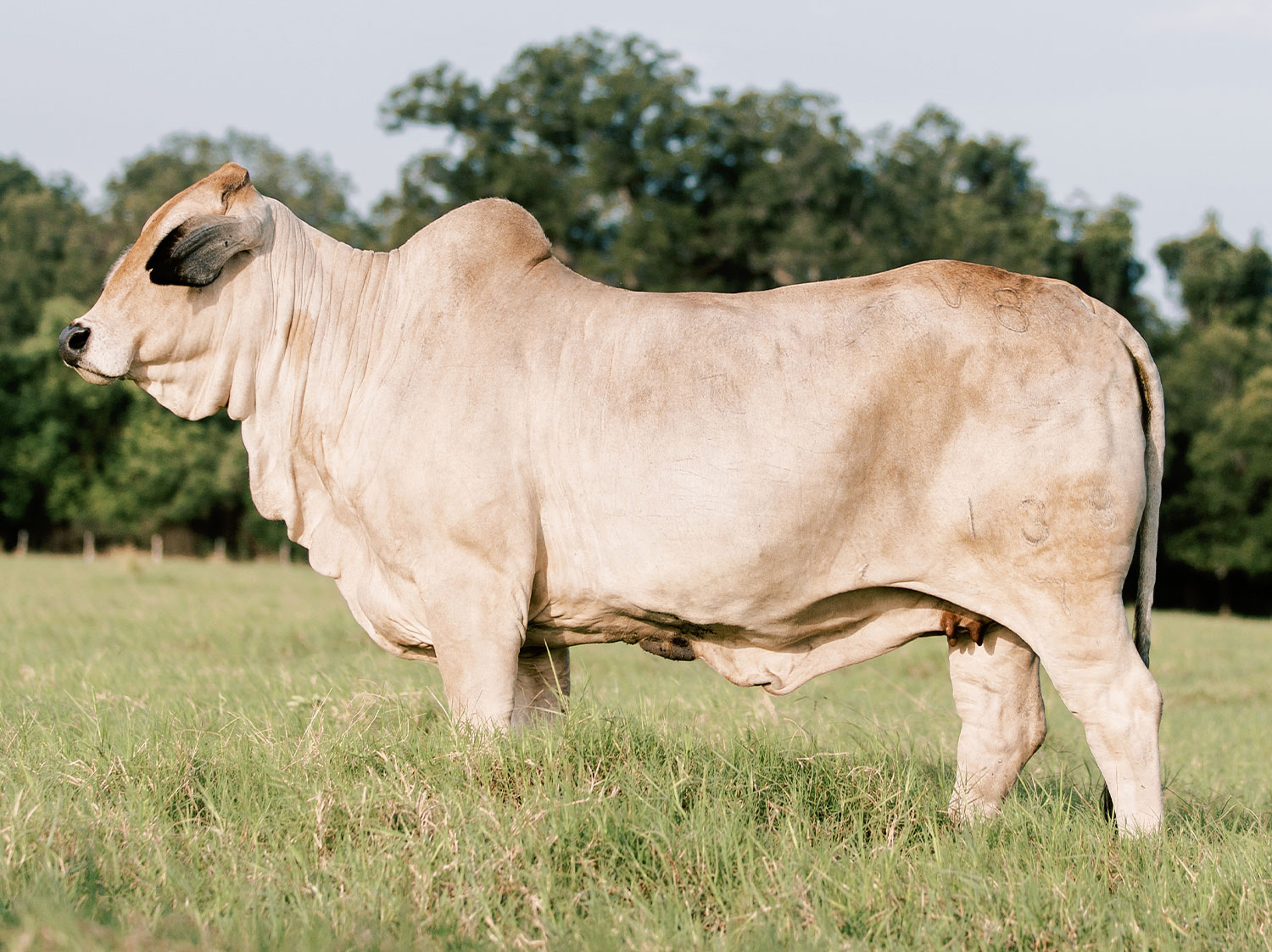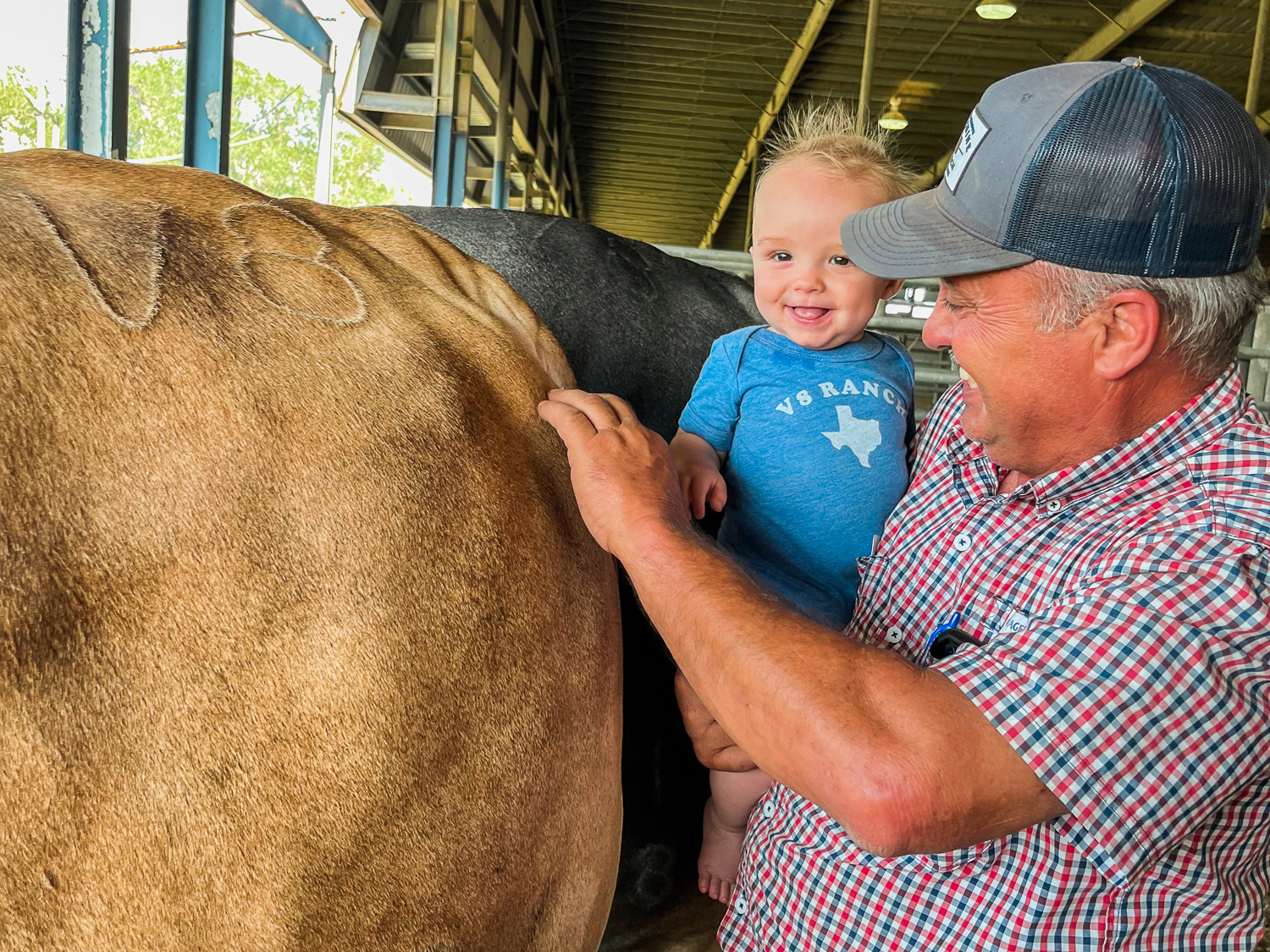 What Makes V8 Ranch Special?
V8 Ranch is respected as a top breeder of Brahman cattle. For 75+ years, we've continually refined and optimized our genetics and breeding program to stay one of the industry leaders and as a result, we're home to more international and national champion cattle than any other ranch. 
We recognize that this great honor comes with great responsibility, which is why we open our doors year round to visitors to come see our ranch for themselves—and at no cost. We've helped spearhead the movement within our industry to prioritize transparency over profit, inspiring thousands of fellow ranchers around the world to follow suit. Our mission is to empower visitors by creating an environment where they can make informed decisions and gain a deeper understanding of ranching practices without any financial barriers. By offering no-cost tours, we uphold the highest levels of integrity, fostering a culture of trust and openness within our community.
When you pop on in for a visit, you'll get a first-hand look at what makes V8 Ranch special.
What to Expect on a V8 Ranch Tour
When you visit us, it's like visiting your favorite neighbors. You'll get a big ol' hug or a hearty handshake (your choice).
We invite you in as we would our super close besties—and make sure you're comfortable, taken care of, and have a nice refreshment, if you want one.
You'll take a look around homebase before we hop into the Mule to tour the 1000+ acre grounds and visit the best cattle God ever made: American Brahman Cattle.
Here are a few must-do experiences we recommend on our tour: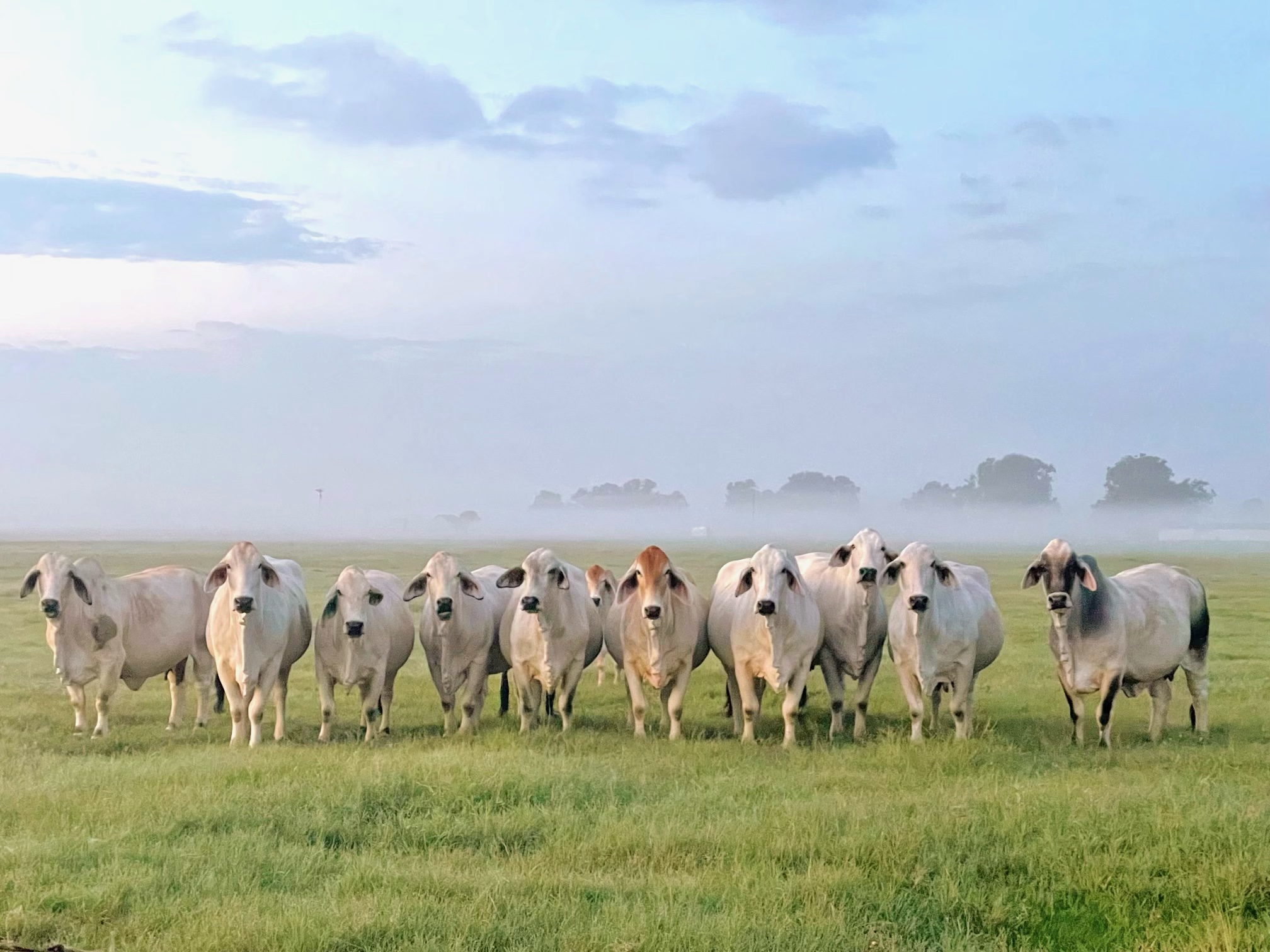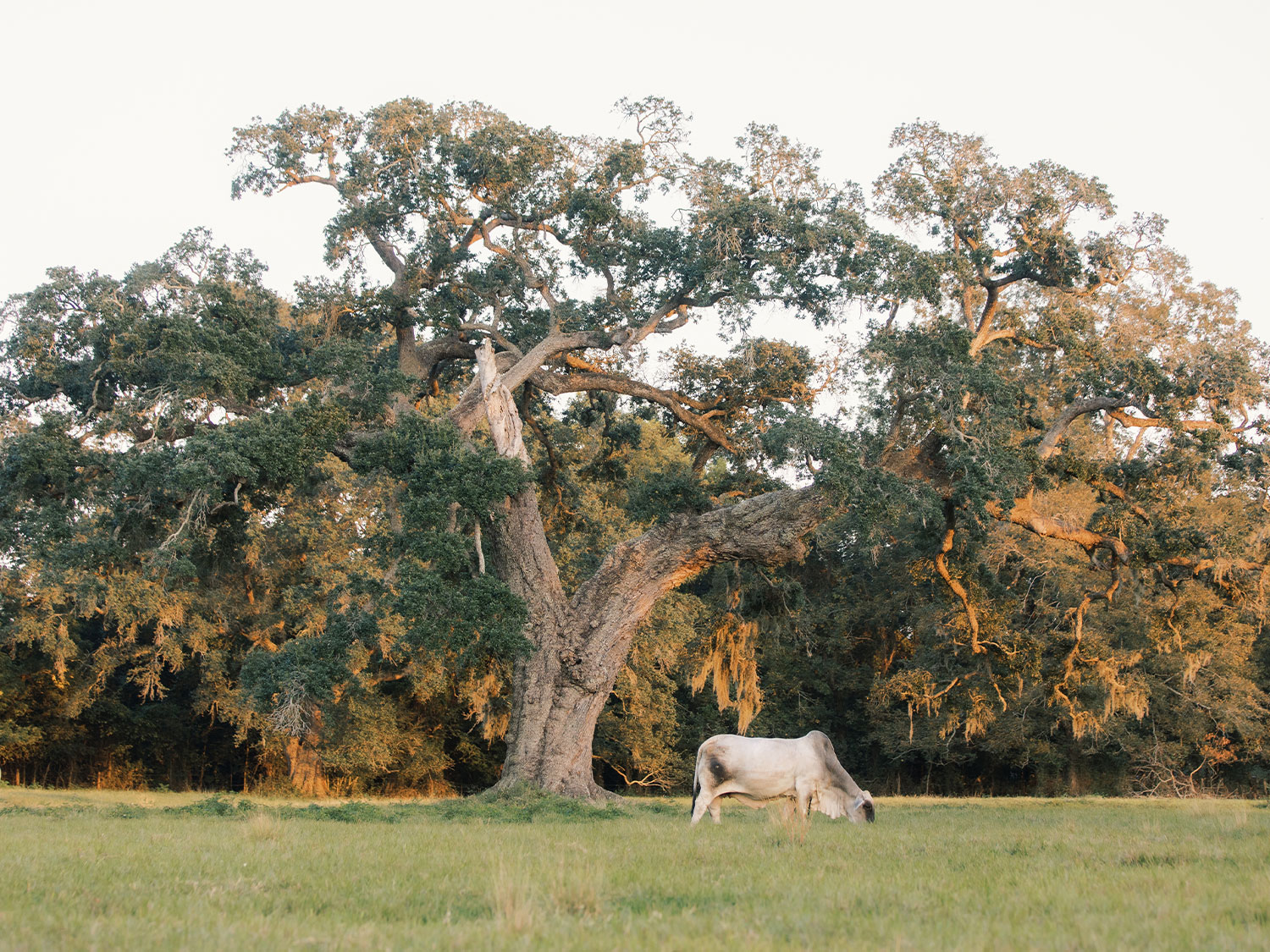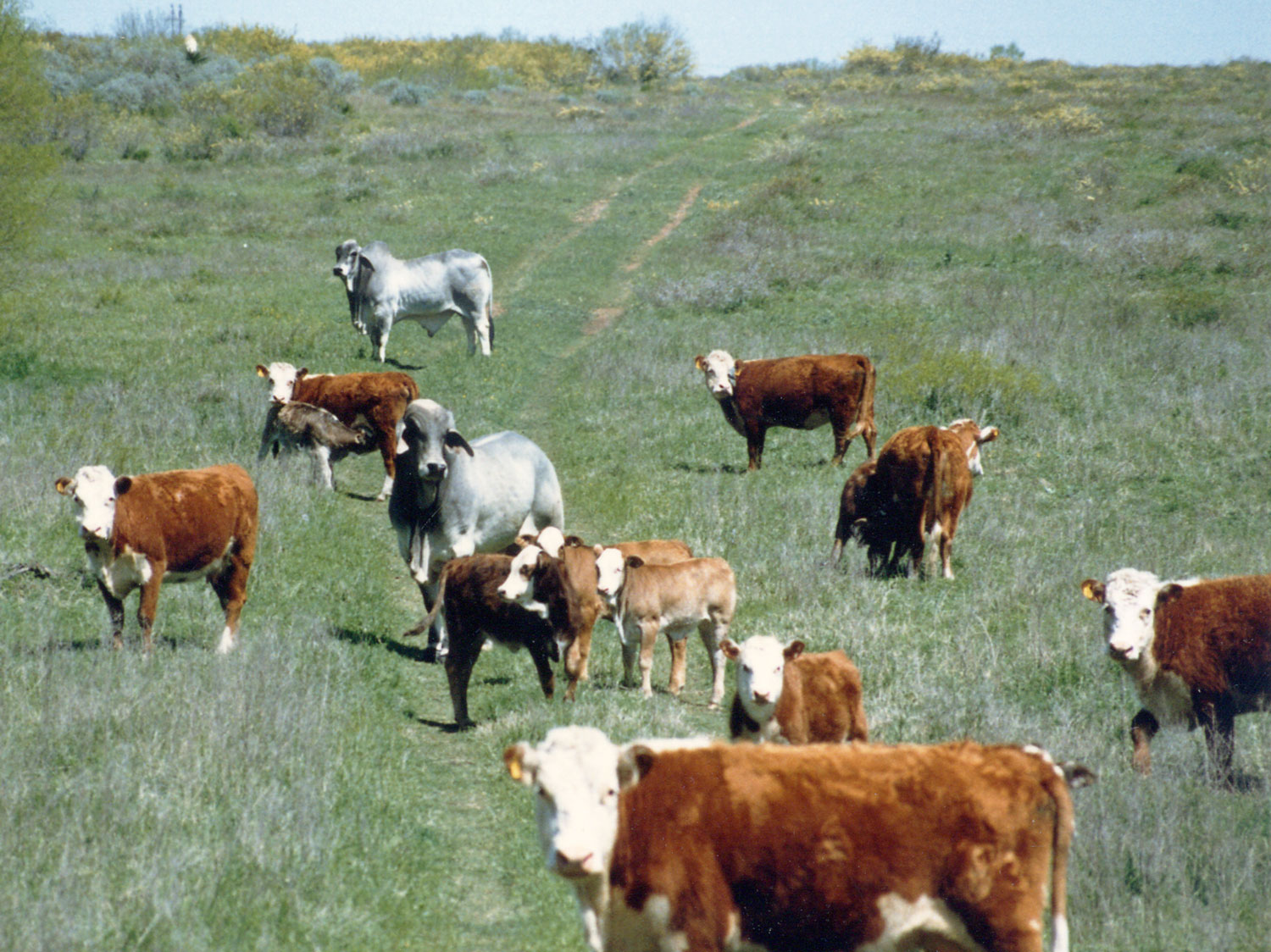 The Living Legends

– Keep your eyes open for some of the most famous Brahman herd bulls in the world. You may see Sloan, Yeti, or Man of Steel roaming around our ranches, greeting visitors, getting attention, and asking for scratches.

The Swinging Tree

– Visit the oldest and largest tree on the ranch, where every child in the V8 family has swung on its low-hanging limbs. It's also a popular place for mama cows (dams) to lay down to birth their calves.

The Roller Coaster

– Trust us, you'll know it when you feel it. This hill and valley turn into a natural rollercoaster if you drive real fast with your hands in the air!
Depending on the day and how much time you have, you're likely to enjoy a meal or snack with us—and maybe pick up a special tee, hoodie, or home fragrance from our V8 Ranch store to remember us by.
That's just a taste of what you'll enjoy when you come to the V8 Ranch.
By the way, if you've ever visited V8, we'd love for you to share your experience and photos with us here.
Brahman Cattle for Sale
Some seasoned and would-be ranchers come to us to see our premier Brahmans in person before choosing to invest. And we're all for it!
If you've got a hankerin' to get into the cattle game, we've got multiple ways to start.
You could buy one of our Brahman cattle for sale and take them home – or partner with us on one that we can't part with fully. Either way, you get a stake in a world-renowned Brahman heifer or bull calf.
You could also buy Brahman bull semen (V8 Ranch genetics are considered to be among the best in the world) to elevate your own breeding program.
We really encourage you to do your research and compare breeders before making your own investment. Some breeders rely on fancy words and big claims, hoping you won't do your homework or look below the surface. But we're so confident in our Brahman cattle, we highly recommend you speak with at least 2-3 ranches before making your choice.
V8 has a deep heritage of truth, integrity, and being of our word. We've said for years that the magic is in the cows; they've got the pedigree, the EPDs, the photos, and video footage that prove it. It's not just about the color—it's about what's below the color. 
Our cattle sales are really about the magic we can create together. We're here to support seasoned and newbie buyers year-round (and at no cost) as they take our very best V8 genetics and make them their own. 
This is an investment in time-honored, solid, respected breeding of Brahman cattle (otherwise known as cows with long ears!). Our strong genetics have helped thousands of breeders worldwide shape the future of the Brahman breed. The V8 Ranch team is here to celebrate, counsel, guide, and assist. Keeping your trust and safeguarding your breeding success are our top priorities.
Whether you're into Brahman as a career or personal interest, we're thrilled to have ya!
So do yourself a favor and pop on over to V8 Ranch to see the difference for yourself.
You can schedule a complimentary tour here—or just swing on by our Boling, Texas location. We'll be here waiting for ya!