Say the number "23" to a basketball fan, and they'll answer back with "Michael Jordan".  NASCAR fans will forever associate the number 43 with the great racing legend, Richard Petty. And number 3? Well, that's Dale Earnhardt, of course. Wayne Gretzky's 99 is the most recognized number in hockey history. And whether you love him or love to hate him, football fans know that the number 18 is synonymous with Peyton Manning.
A Favorite of Brahman Fans
Here at V8 Ranch, we have our own stars, recognized for the numbers they represent. And one of the most famous is simply known as "33".  Because of her beautiful red color, she's a standout. Visitors to the ranch often specifically request to see her. And even from a distance, before they can even get close enough to read her brand, they'll excitedly ask: "Is that 33 over there?"  It's true that she's a knockout – long bodied and the picture of femininity, +Miss V8 33/8 has exceptional mass and depth of body that combines with that signature V8 look.
An Eye for Exceptional Brahman Genetics
It takes a legend to know a legend, and it was our very own Sloan Williams who singled out +Miss V8 33/8 while watching her from the stands at a Houston show as "one of the best cows that we've raised." Not long after that show, Sloan's health started to fail, but as he predicted, "33" went on to shine. Today, she is one of the best young donors on the ranch.
Sloan might have been humble about it, but he wouldn't have been surprised to see +Miss V8 33/8 recently inducted into the ABBA Register of Renown. Our beloved "33" is the fourth-generation dam to earn this distinction. Her mom (+Miss V8 209/6), her maternal granddam (+Miss V8 495/5, Rose), and her maternal great grandam (+Miss V8 570/3) all achieved Register of Renown status. There are 12 out of 14 Register of Renown animals in her three-generation pedigree and 100 V8-bred females who carry this elite status.
+Miss V8 33/8 represents the legendary Rose cow family but also blends with the Claydesta 807U5 cow family though her sire +Mr. V8 191/7. She is the dam of Mr. V8 322/8, the 2020 National Champion Bull, and Miss V8 281/9, who was the highest-selling heifer in the Made for Magic II Sale. (She sold to Ki Cattle Company.) "33" produced Miss V8 796/8 and Miss V8 799/8, flush mates sired by +Mr. V8 380/6, the #1 ranking bull in the Register of Renown.
And in her first two flushes, she has also produced herd sires for 79 Cattle Company, CR8 Elite, and three V8-kept replacement females.
Earning the Register of Renown Plus Sign Symbol
The ABBA Genetic Merit Award program uses the plus symbol ("+") in front of a cow's name to designate her Register of Renown status. Designed to recognize the sires and dams of showring winners at ABBA-approved shows, Register of Renown points are accumulated beginning January 1 through December 31 of each year. A minimum of 75 points must be earned by two or more of her produce for a dam to achieve Register of Renown status. Points are awarded for Individual Classes, Champions, Get of Sire and Produce of Dam classes (both natural and embryo). Register of Renown inductions are announced during the annual Membership Meeting held at the Houston Livestock Show and Rodeo.
Had Sloan been here to learn the news, we know exactly what he would have said: "Pretty good for sharecroppers!"  To learn more about V8's Register of Renown families, just reach out to us.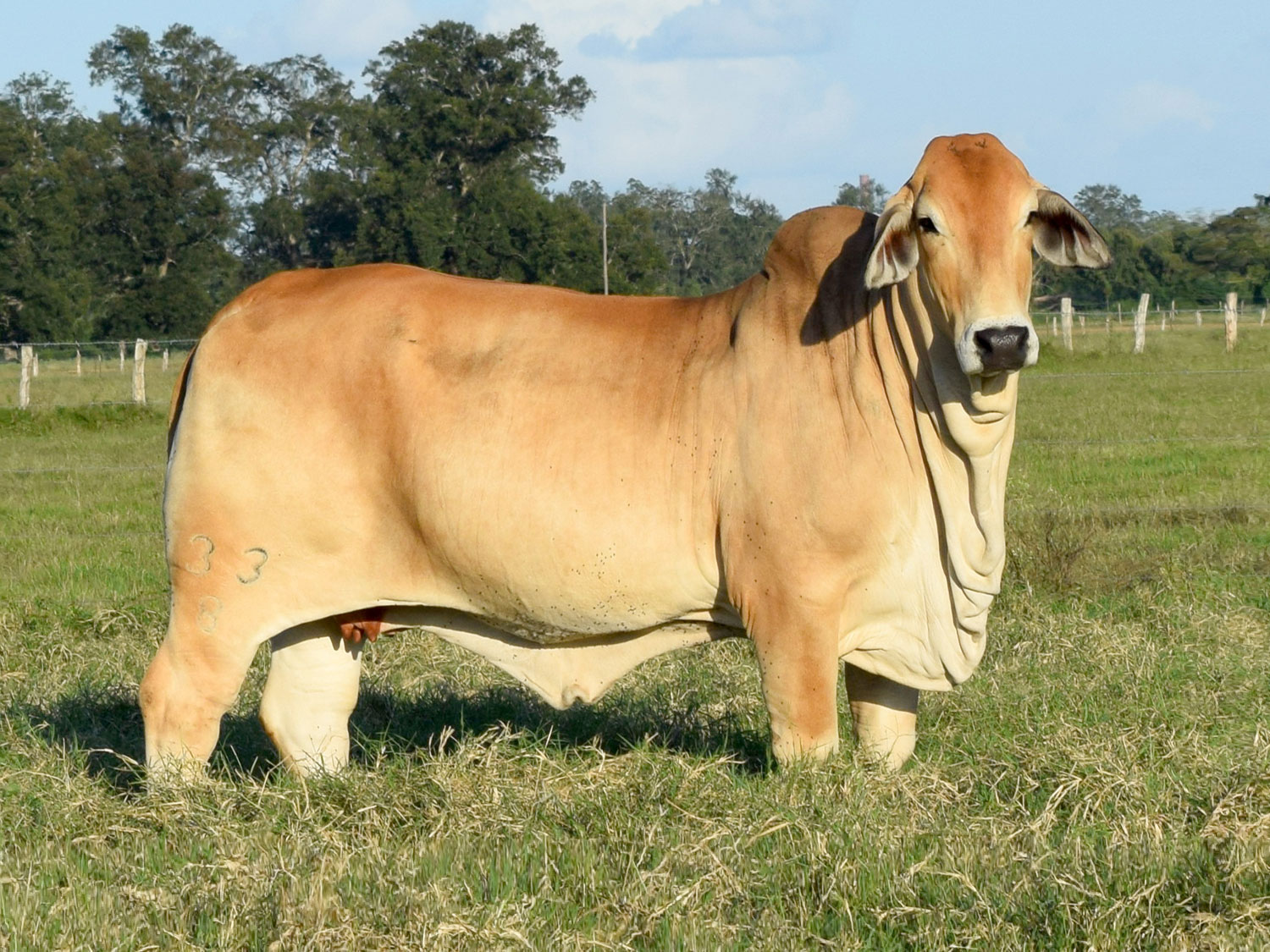 +Miss V8 33/8 at V8 Ranch
Photo by Manuel Amparan