BRAHMAN DONORS | V8 ranch
Miss V8 401/8
Sire: +Mr. V8 380/6
Dam: +Miss V8 663/6
ABBA: 946120
From the V8 Ranch Cow Family: Claydesta 807U5
Miss V8 401/8 is a young Brahman Donor Female from the Claydesta 807U5 cow family. She is a very heavy muscled and deep bodied female but still very pretty, feminine, and refined. All three females on the bottom side of her pedigree were Register of Renown Brahman females. Her dam, +Miss V8 663/6, was an outstanding show female and donor cow. Each of Sloan Williams' grandchildren and great-grandchildren are given one heifer to start their Brahman herd with when they are born, presumably, the top heifer at the ranch at that particular time. Miss V8 401/8 was the heifer given to Sloan's great grandson, Knox Neumayr. In 2020, a daughter of 401/8 by +Mr. V8 191/7 sold for $62,500 in our Made for Magic II Sale to 76 Ranch.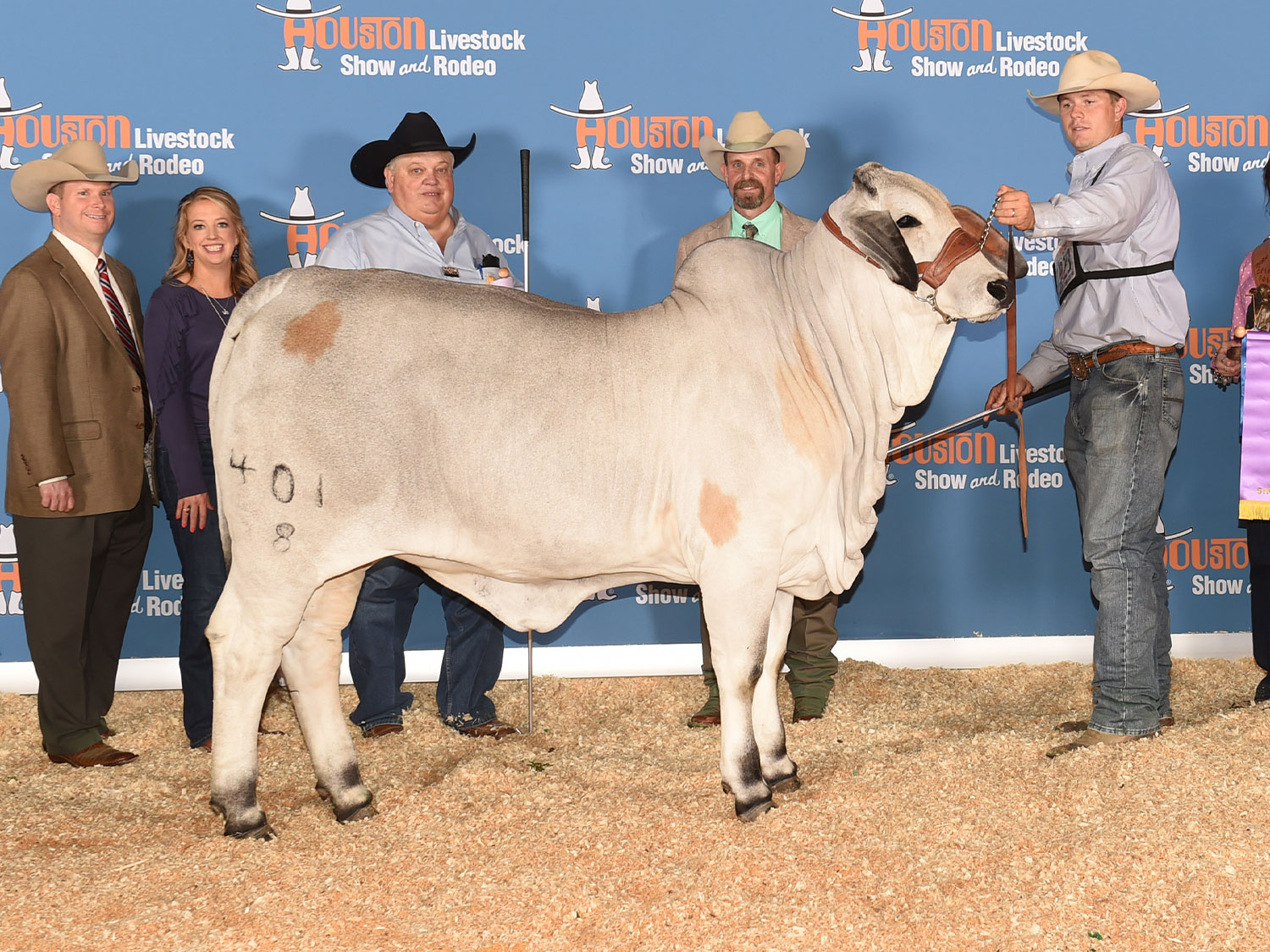 Miss V8 401/8
Calf Champion Female, 2017 International Brahman Show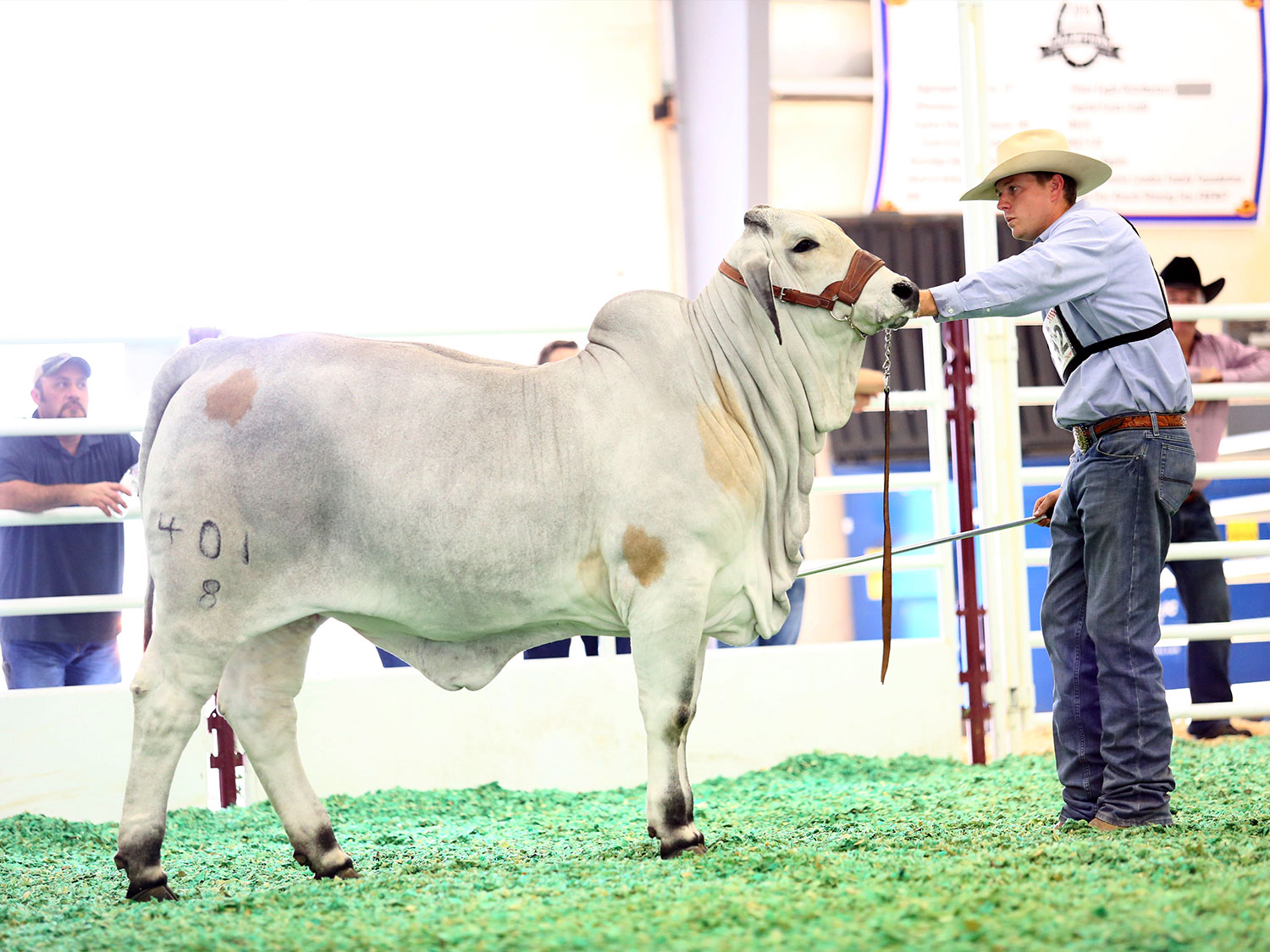 Miss V8 401/8
Calf Champion Female, 2017 San Antonio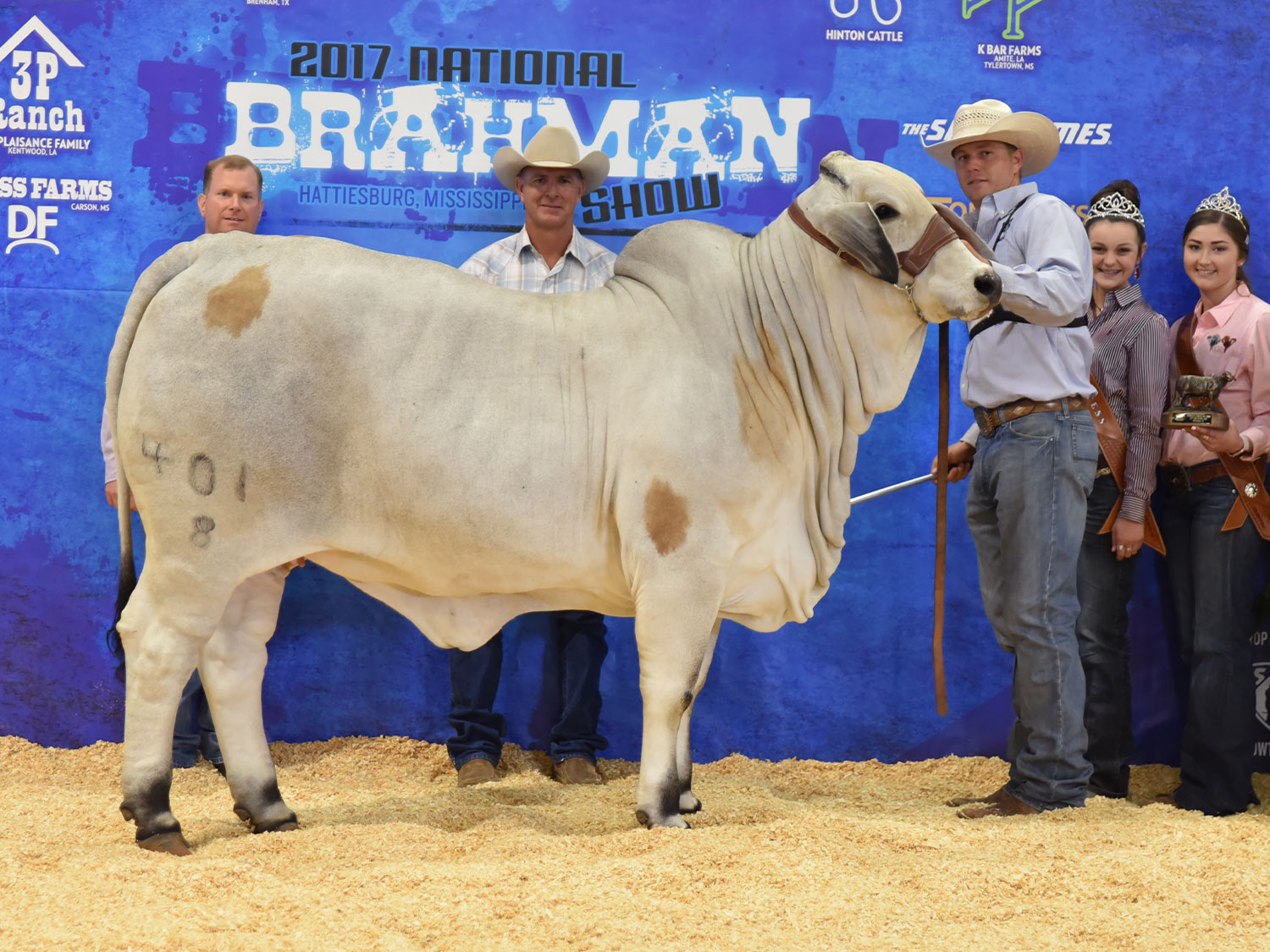 Miss V8 401/8
Junior Champion Female, 2017 National Brahman Show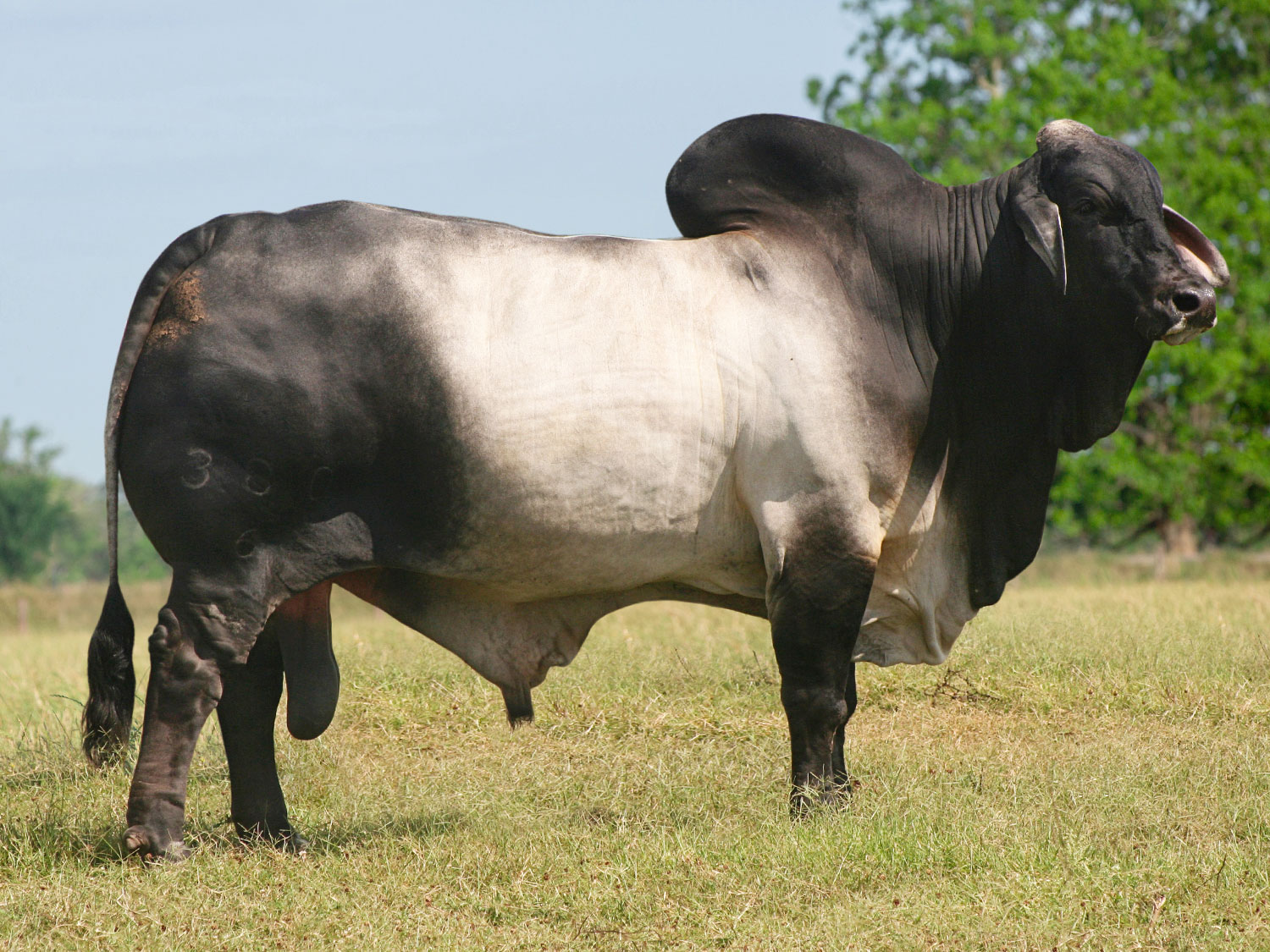 Sire of Miss V8 401/8
+Mr. V8 380/6
Sire: (+)JDH Karu Manso 800
Dam: Miss V8 170/6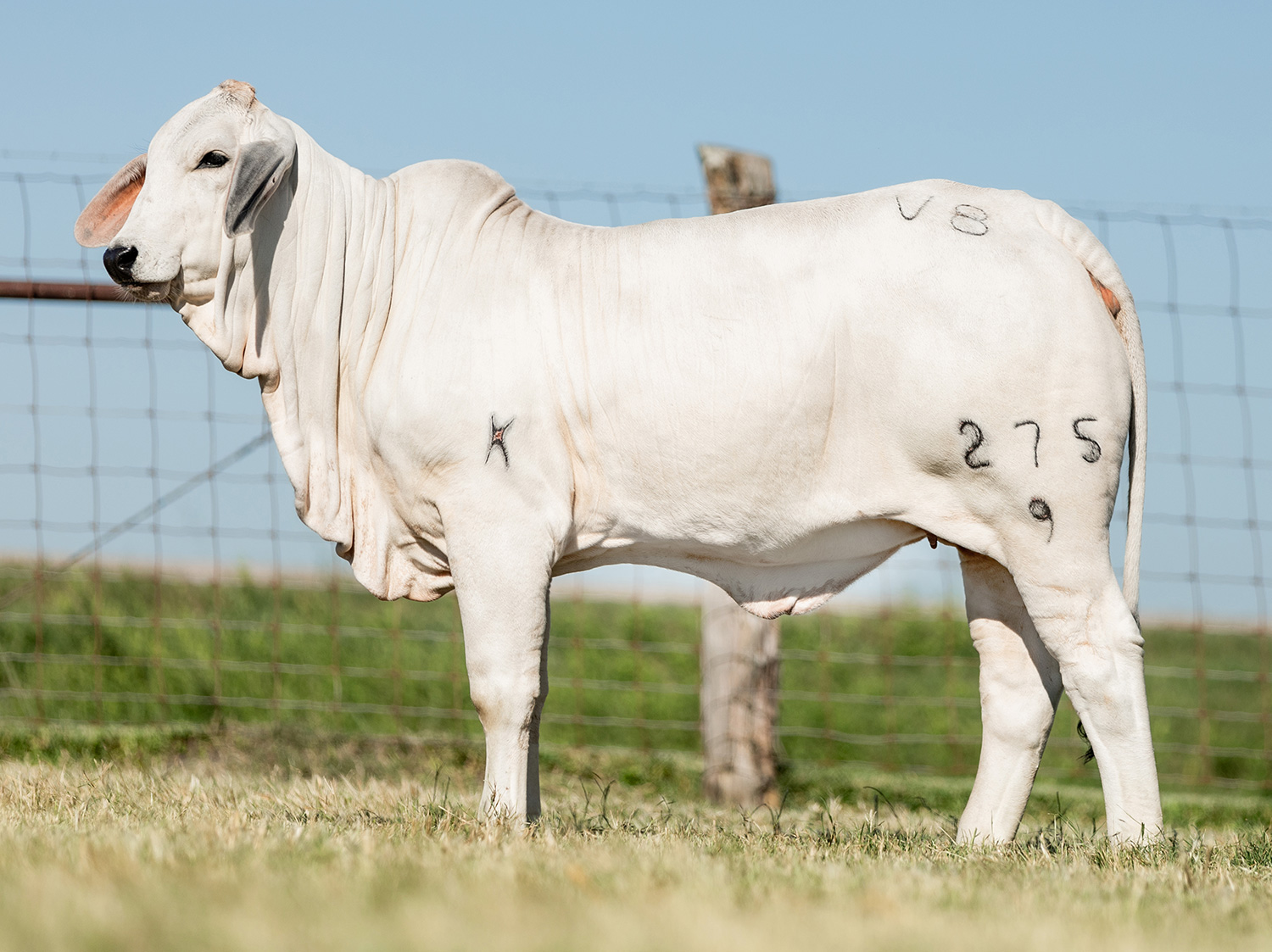 Office Location
6329 FM 1096
Boling, Texas 77420
Phone Contacts
979-533-2056
979-657-3223 (fax)
Hours
M-F:  9:00 AM to 5:00 PM 
Weekends: Appointment Only

V8 Ranch, and the V8 brand are registered trademarks in the United States of America and may not be used without permission.