Mr. V8 274/7
"George"
Sire: Mr. V8 354/6
Dam: +Miss V8 58/6
DOB: January 7, 2012
ABBA: 907982
BW: 78 Pounds
Mature Weight: 2230 Pounds
From the V8 Ranch Cow Family: +Miss V8 165/4
Known throughout the world for his friendly and gentle disposition, Mr. V8 274/7 "George" is a high-performing bull who excels in many areas. His sire is the outcross bull Mr. V8 354/6 who was a herd bull for Windy Hill Ranch. After seeing the calves at Windy Hill, we used 354 in our AI program and found the calves to be heavy muscled, good natured, and performance oriented. As a show bull, Mr. V8 274/7 "George" was Reserve Grand Champion at the 2013 Kickoff Classic and a consistent contender throughout his show career. Mr. V8 274/7 "George" is used as a natural service sire at V8 Ranch. His calves are easy fleshing, stylish, and as you would expect, have great dispositions. Two females sired by "George" in our Made for Magic Sales have averaged $38,000.
Includes one complimentary AI certificate. Additional certificates are $0.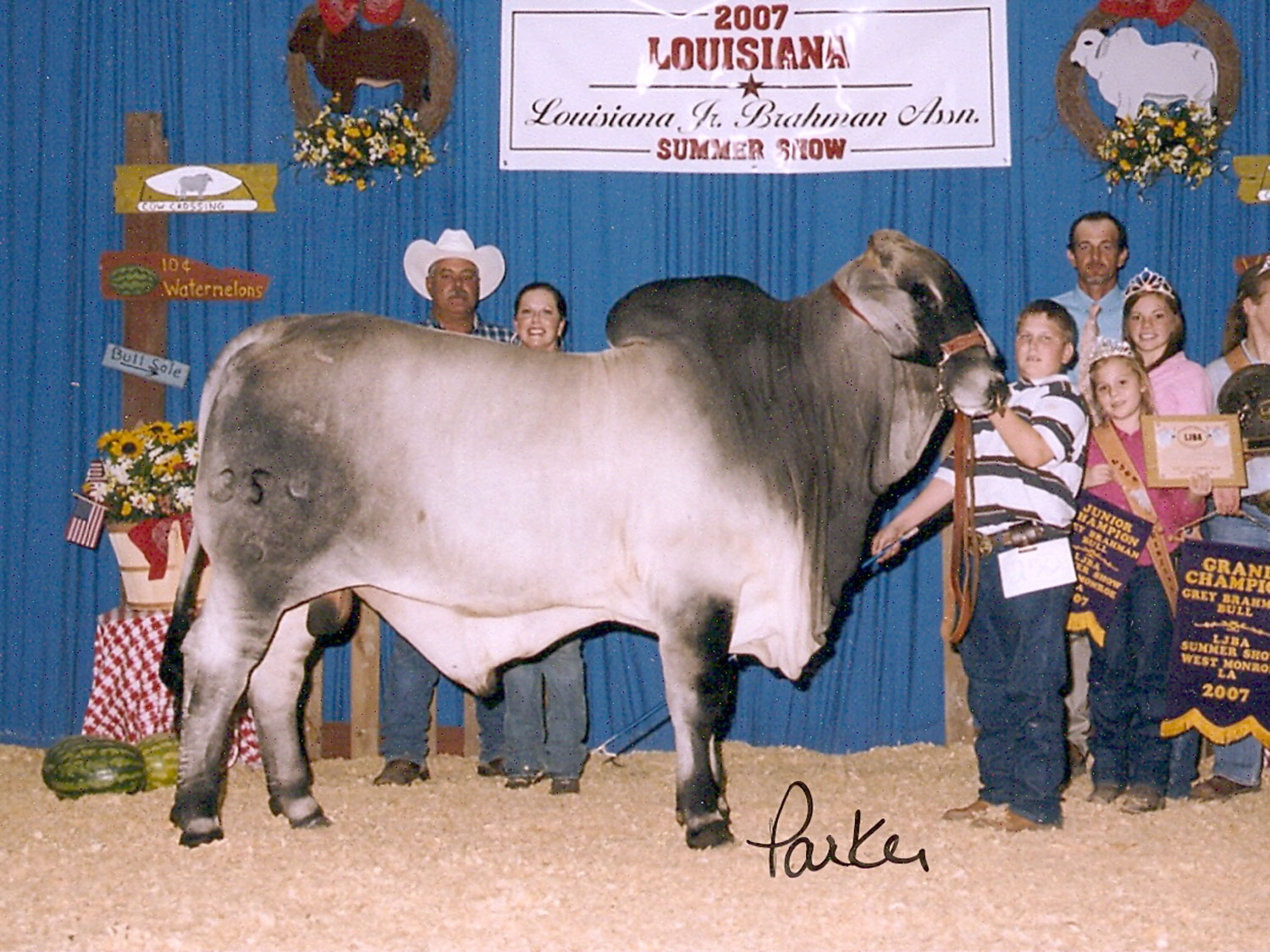 Sire of Mr. V8 274/7 "George"
Mr. v8 354/6
Sire: +Mr. V8 846/5 "The Rock"
Dam: +Miss WLC 71 (Karu daughter)
LJBA Grand Champion Bull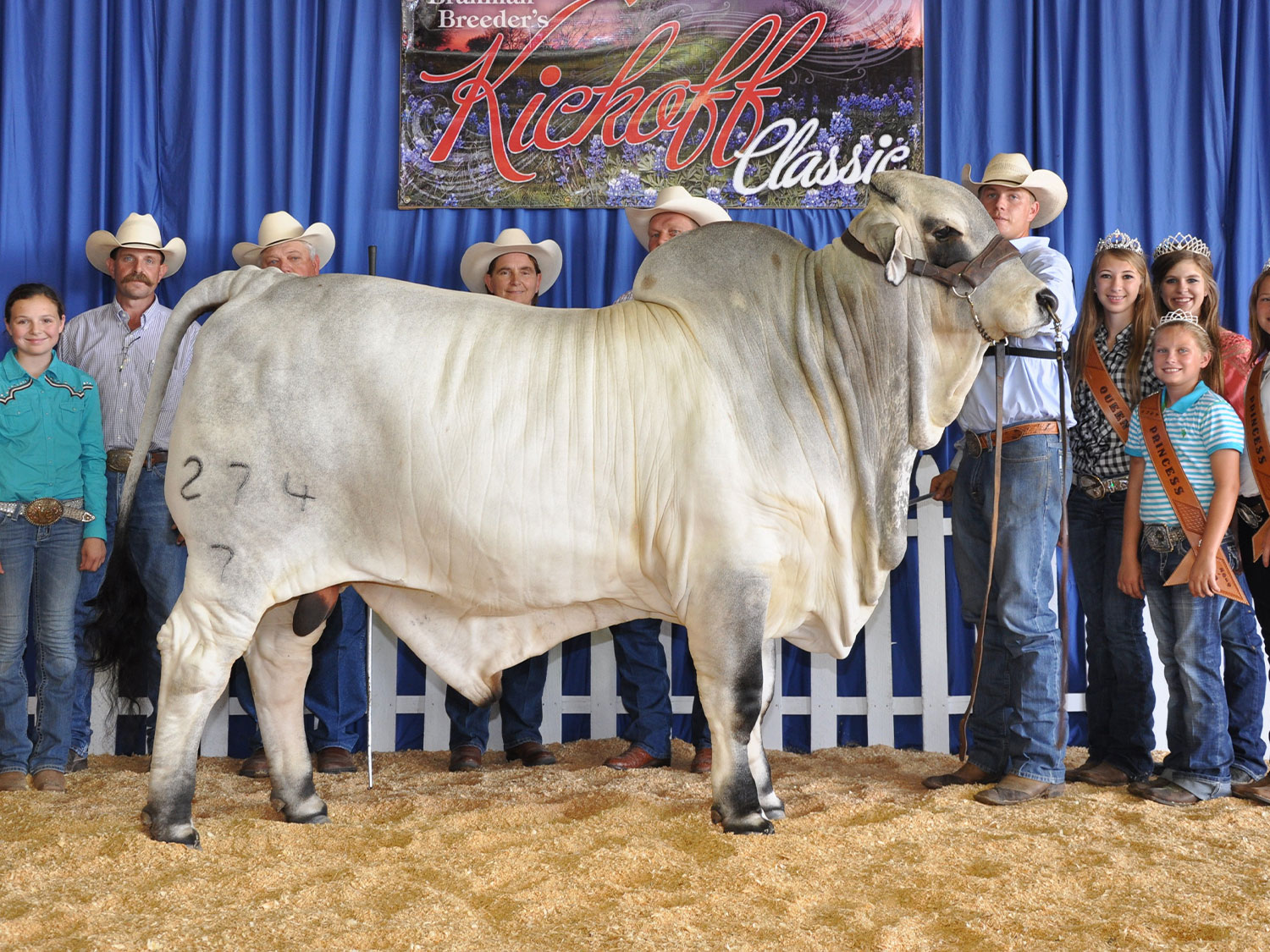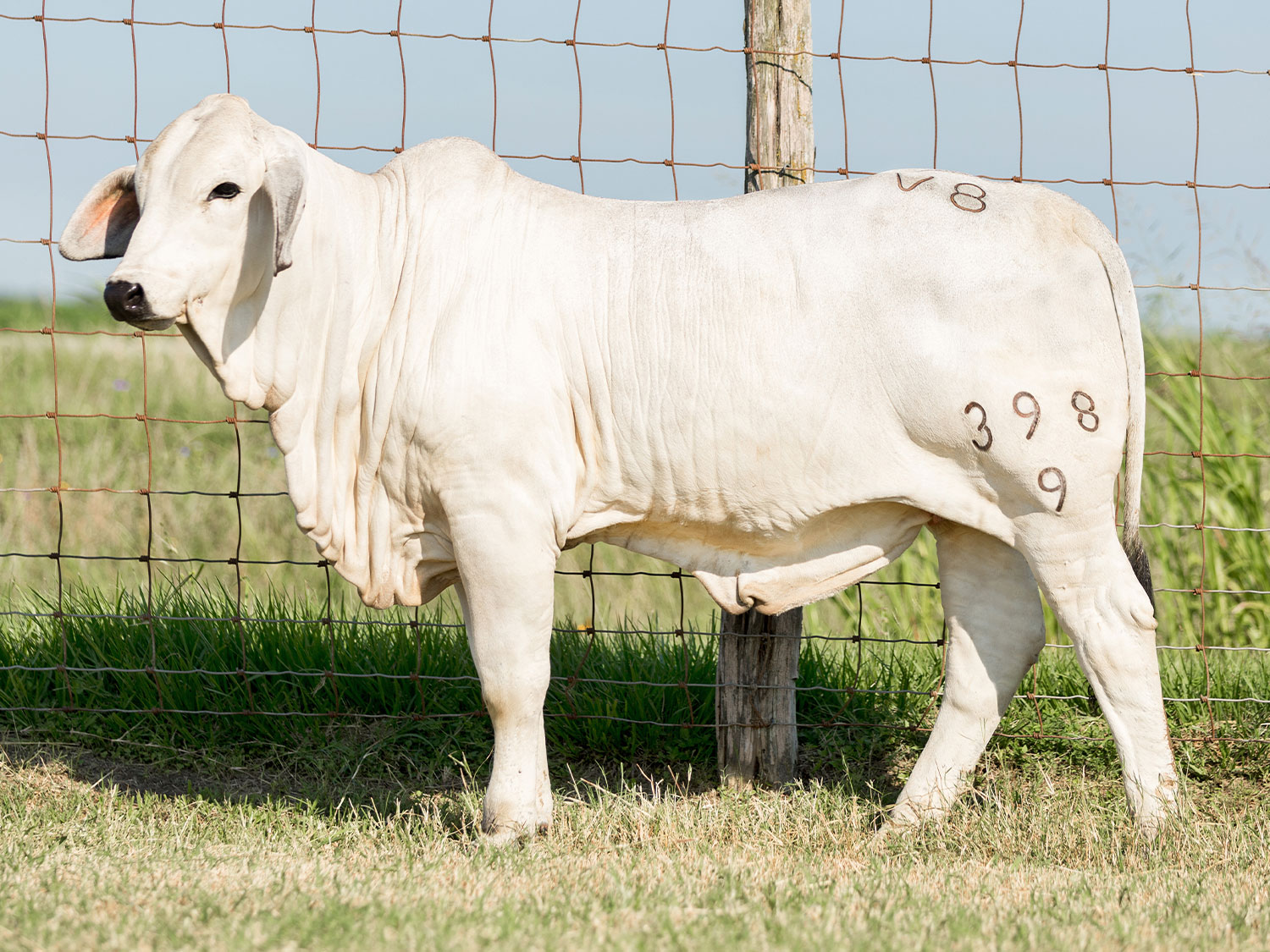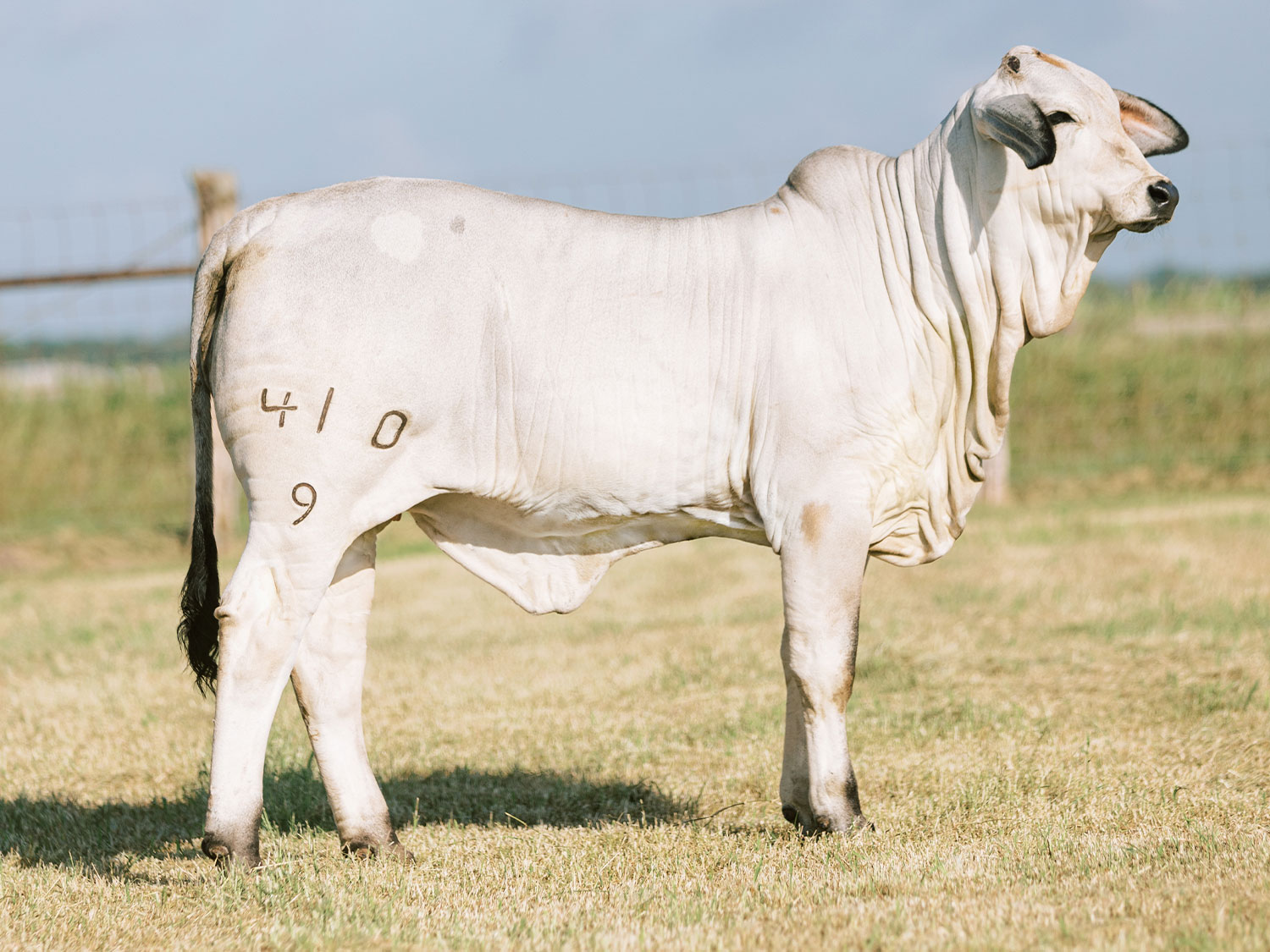 Office Location
6329 FM 1096
Boling, Texas 77420
Phone Contacts
979-533-2056
979-657-3223 (fax)
Hours
M-F:  9:00 AM to 5:00 PM 
Weekends: Appointment Only

V8 Ranch, and the V8 brand are registered trademarks in the United States of America and may not be used without permission.