Mr. V8 368/8
"Onyx"
Sire: +Mr. V8 458/7 "Noble"
Dam: Miss V8 506/7 
DOB: March 9, 2018
ABBA: 983795
BW: 89 pounds
Mature Weight: 2490 pounds
From the V8 Ranch Cow Family: +Miss V8 805/6
Mr. V8 368/8 "Onyx" is a very attractive bull with a lot of style and balance. Long-bodied and dark-pigmented with excellent breed character and masculinity, he is also an easy- moving bull with excellent structure. He has only increased his popularity as the demand for black Brahman cattle is growing. Onyx is a son of +Mr. V8 458/7 "Noble" and out of Miss V8 506/7, whose pedigree (+Mr. V8 380/6 X +Miss V8 805/6) makes her a full sister to our past National Champion female +Miss V8 293/8.
"Onyx's" dam is one of the most striking females on the ranch; we cannot overstate her elegance and beauty. His maternal granddam, +Miss V8 805/6 is the mother of +Mr. V8 146/8 "Sloan", the breed's only three-time International Champion Bull. Since 146/8 and "Onyx" are both out of "Noble", this makes them three-quarter brothers.
Includes 1 Certificate. Additional Certificates $250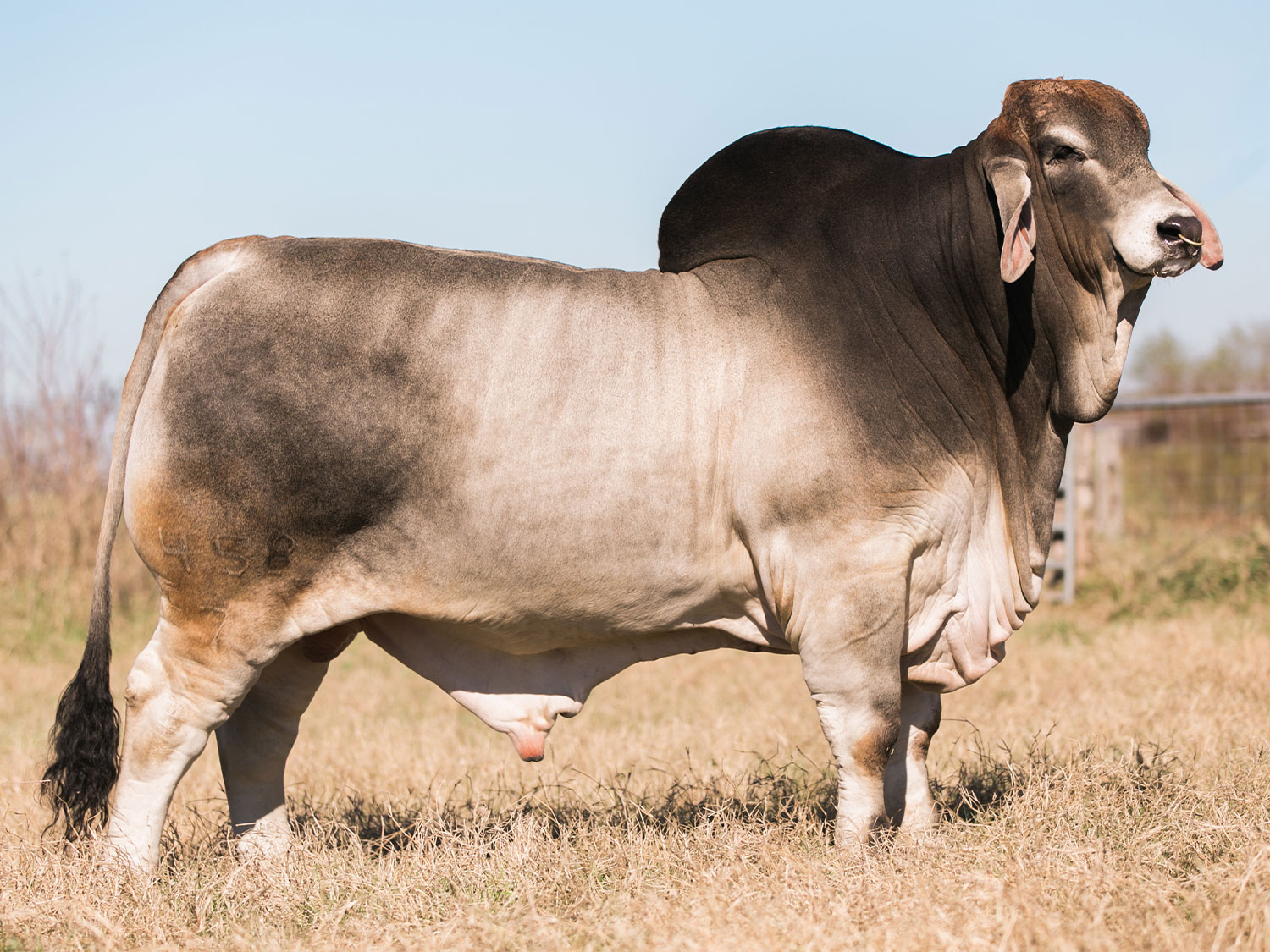 Sire of Mr. V8 368/8 "Onyx"
+Mr. V8 458/7 "Noble"
Sire: (+)JDH Sir Avery Manso 159/7
Dam: +Miss V8 464/6
Office Location
6329 FM 1096
Boling, Texas 77420
Phone Contacts
979-533-2056
979-657-3223 (fax)
Hours
M-F:  9:00 AM to 5:00 PM 
Weekends: Appointment Only

V8 Ranch, and the V8 brand are registered trademarks in the United States of America and may not be used without permission.