3X International Champion Bull
Mr. V8 146/8

Sire: +Mr. V8 458/7
Dam: +Miss V8 805/6
ABBA: 961574
BW: 88 pounds
Mr. V8 146/8 entered the Brahman scene with a bang, being named International Champion as a calf in 2018 and coming back again in 2019 to win the same title. In 2020, he won the show a third time, becoming the first Brahman bull to accomplish this feat. This son of +Mr. V8 458/7 is poised to make a tremendous impact in the V8 herd, especially when crossed with our 380 and 191 daughters. 146/8 is the bull we look towards for the future of V8 Ranch. He brings thickness and muscle, power for days, soundness, and excellent breed character all while maintaining acceptable birthweights. His dam, +Miss V8 805/6 is one of our "super cows" at V8; her crosses with +Mr. V8 380/6 (resulting in the National Champion Miss V8 293/8) and +Mr. V8 458/7 are cemented in V8 history as some of our best matings. He's a three-time International Champion, yet we feel the best is yet to come as his true impact is seen in our herd and throughout the Brahman breed.
Includes five complimentary AI certificates. Additional certificates are $250.
For export only. Miniumum 5 unit purchase.
The Only 3 Time International Champion Brahman Bull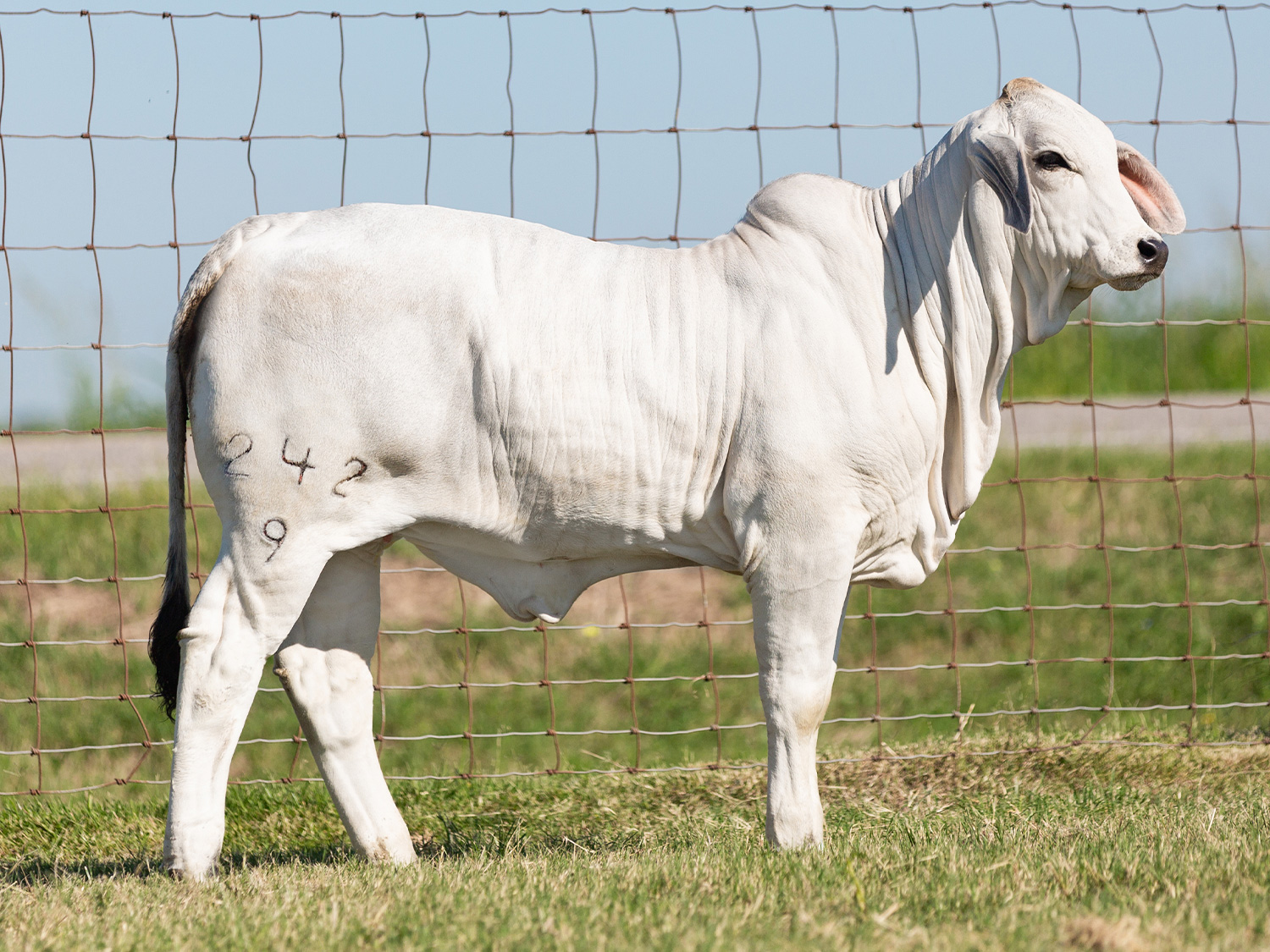 Sold for $36,250 in 2020 V8 Ranch Made for Magic Online Sale
Miss V8 242/9
Sire: Mr. V8 146/8
Dam: +Miss V8 128/7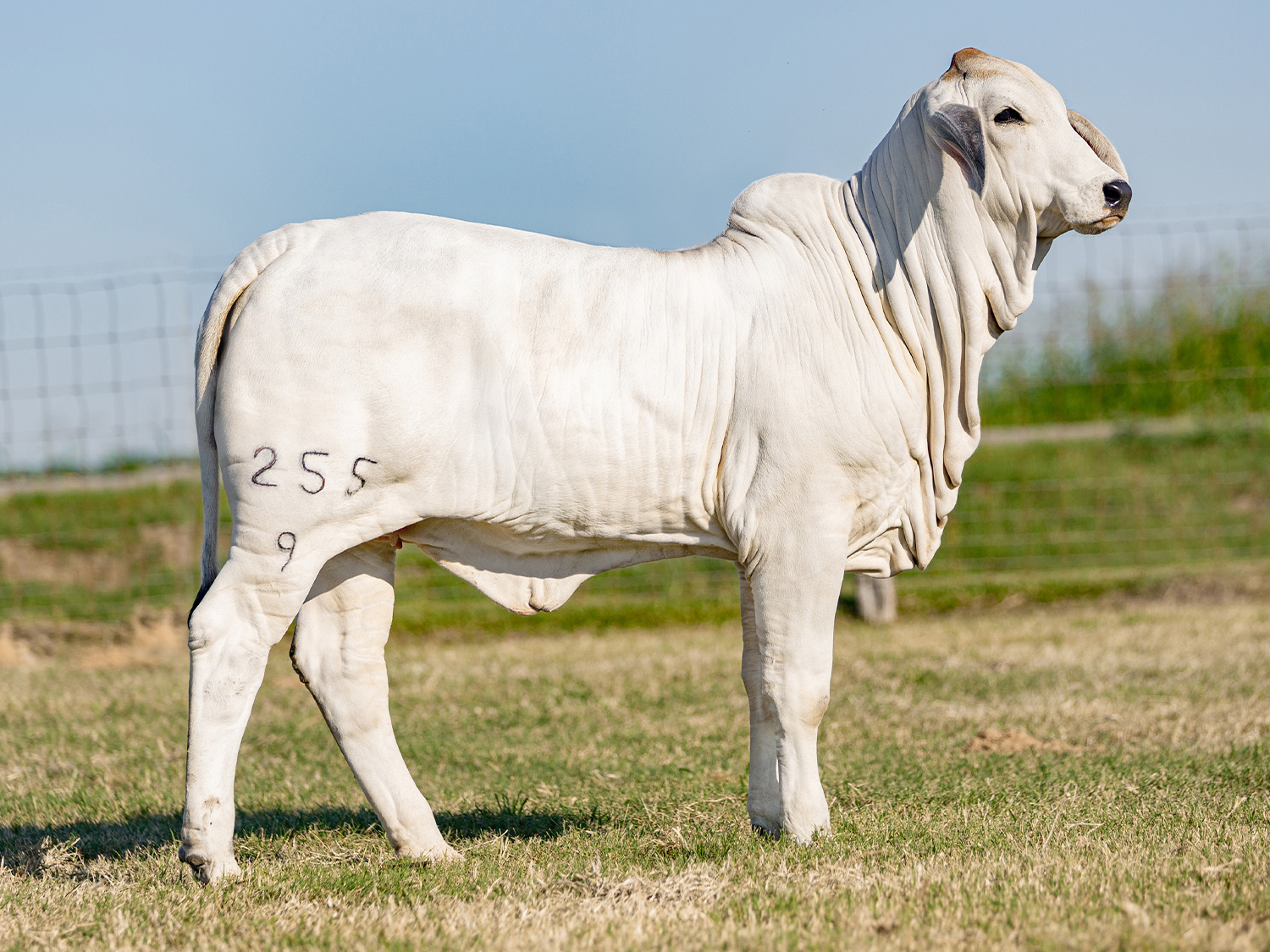 Sold for $50,250 in 2020 V8 Ranch Made for Magic Online Sale
Miss V8 255/9
Sire: Mr. V8 146/8
Dam: Miss V8 997/6
Office Location
6329 FM 1096
Boling, Texas 77420
Phone Contacts
979-533-2056
979-657-3223 (fax)
Hours
M-F:  9:00 AM to 5:00 PM 
Weekends: Appointment Only

V8 Ranch, and the V8 brand are registered trademarks in the United States of America and may not be used without permission.