The 805/6 Cow Family
+Miss V8 805/6 at V8 Ranch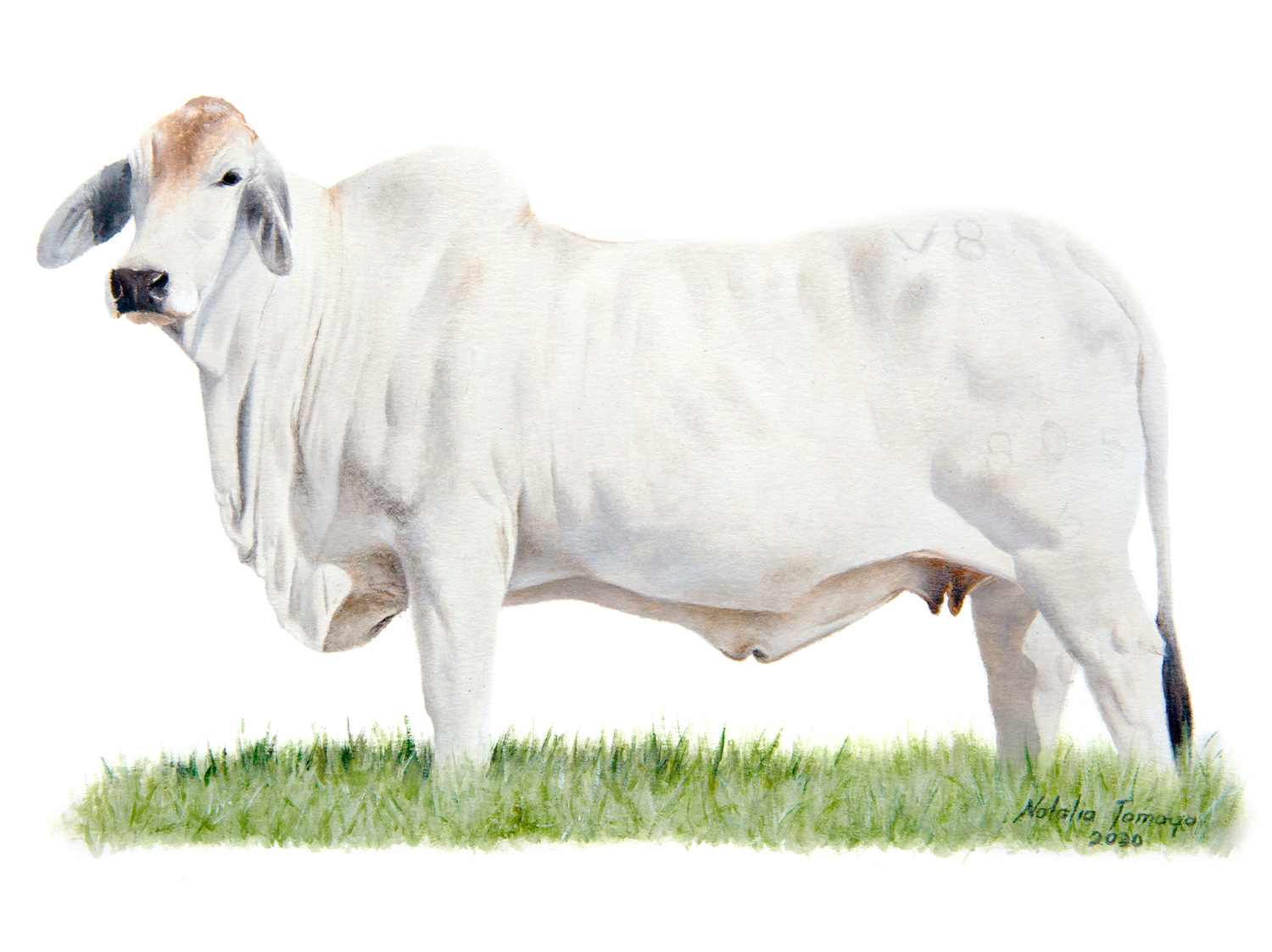 +Miss V8 805/6 was born and raised on the V8 Ranch in Boling, Texas. She was sired by +JDH Sir Avery Manso 159/7, a Liberty son who Jim Williams purchased from J.D. Hudgins, Inc. Avery was bred to our best V8 cows and created a tribe of powerful females, one of which is our beloved 805/6. She is the mother of National and International Champions and her influence is carried worldwide through her son, three-time Houston Champion, Mr. V8 146/8, "Sloan."
Her pedigree is a unique blend of Avery, Liberty, Datapack, and Imperator. Her different genetic base allowed her to be mated to a variety of bulls to create an impact. 805/6's mother, +Miss V8 827/4, also raised an International Champion Bull, Mr. V8 612/5 (sired by Powerstroke.)
JDH Mr. Brahman Manso 175
(+)JDH Sir Liberty Manso
+JDH Lady Remington Mans
SIRE: +JDH Sir Avery Manso
(+)JDH Datapack Manso
JDH Miss Acacia Manso
JDH Lady Etta Manso
(+)JDH Remington Manso
+Mr. V8 700/3
Miss V8 166/3
DAM: +Miss V8 827/4
SBR Nob Esto Imperator
Miss V8 21/3
Miss V8 534/2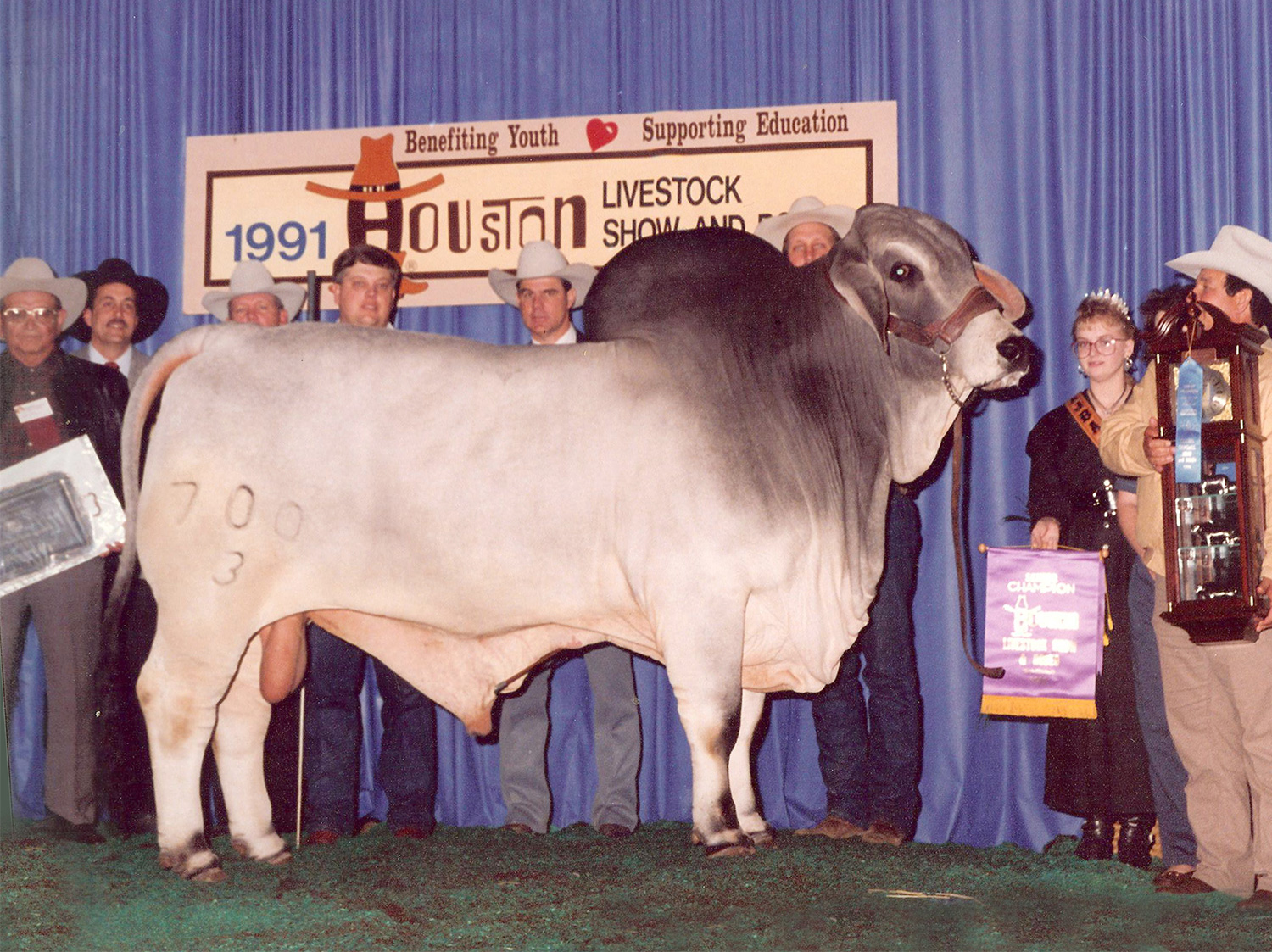 +Mr. V8 700/3, raised by V8 Ranch. An International Champion bull and the maternal grandsire of +Miss V8 805/6.
A standout from birth, 805/6 was a phenomenal show heifer herself. She was Calf Champion at the 2007 World Brahman Congress in Fort Worth and a division winner at many shows. Her prouction record is astounding, with National and International Champions. Her offspring have depth of body, muscle, and are completely sound.
Born: January 2007, Boling, TX
Death: February 2019, Boling, TX

Number of Sons: 20
Number of Daughters: 23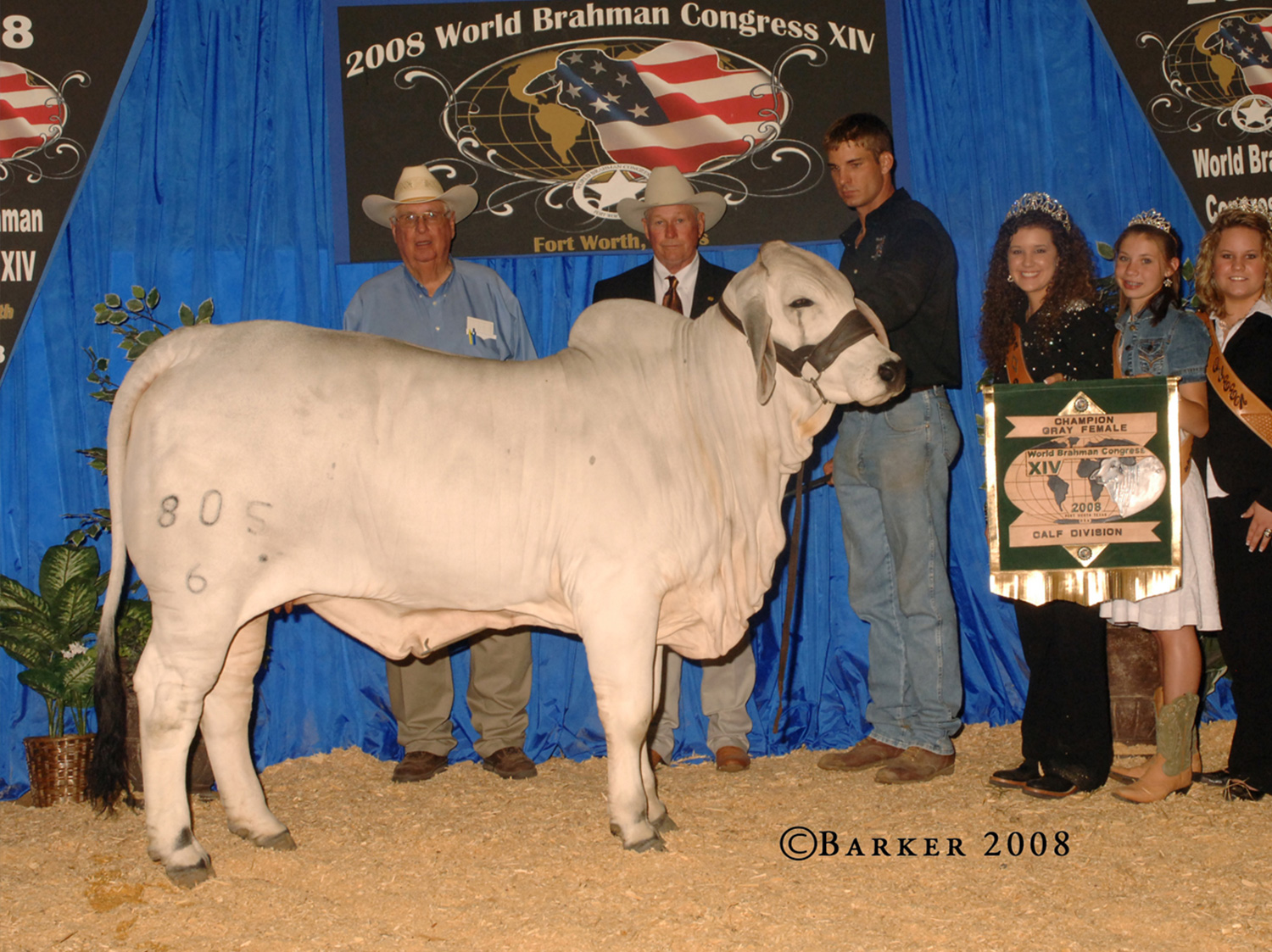 Miss V8 805/6 as Calf Champion Female at the 2008 World Brahman Congress held in the USA. Past V8 Herdsman Brett Muegge on the halter.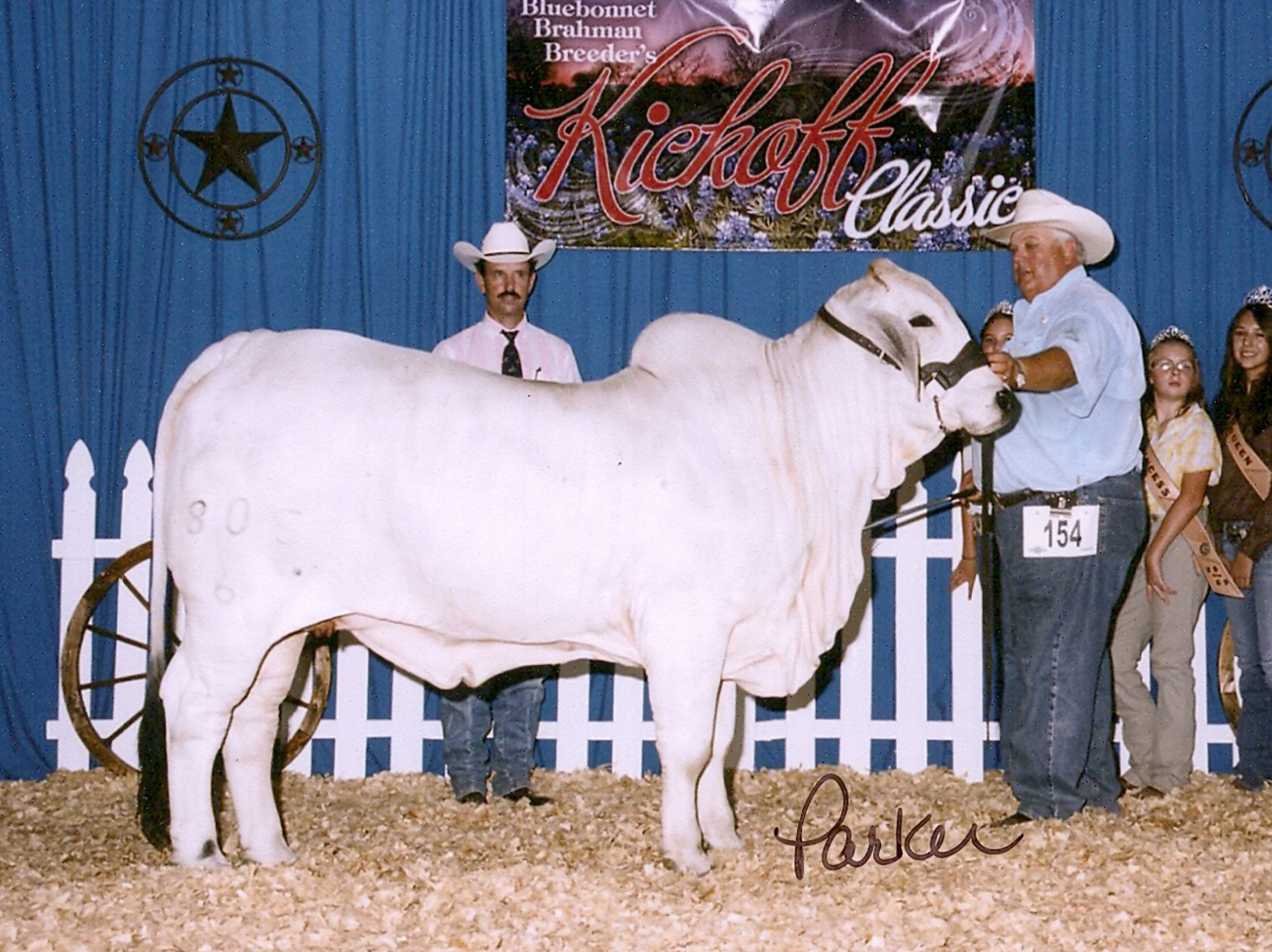 Jim Williams showing Miss V8 805/6 to Junior Champion at the 2008 Kickoff Classic Brahman Show.
She is the dam of Mr. V8 146/8, the Brahman breed's only three-time International Champion Bull, as well as the dam of a tribe of incredible 380/6 daughters, including Miss V8 293/8, a National Champion Female. We also include the progeny of 805/6's phenomenal full sister, Miss V8 952/6 in this cow family.
For further study, explore the 805/6 cow family through these sires and donors at V8 Ranch that are in production at this time.
Office Location
6329 FM 1096
Boling, Texas 77420
Phone Contacts
979-533-2056
979-657-3223 (fax)
Hours
M-F:  9:00 AM to 5:00 PM 
Weekends: Appointment Only

V8 Ranch, and the V8 brand are registered trademarks in the United States of America and may not be used without permission.