Bull of the Year
International Champion
Mr. V8 604/7
Sire: +Mr. V8 191/7
Dam: +Miss V8 128/7
ABBA: 927486
BW: 89 pounds
Sheer Power, Tremendous Performance, and Super Style, not to mention being backed by two of the greatest cow families in Brahman history, make Mr. V8 604/7 "Man of Steel" the epitome of a V8 Brahman bull. He is a bull that perfectly combines the size, bone, length, and muscle of +Mr. V8 191/7 and the Style and productivity of his 380/6 sired dam. He had the second heaviest weaning weight (710 pounds) and achieved heaviest yearling weight (1181 pounds) of the 2014 spring calf crop. His offspring exhibit the same extended and tidy front end, bold and open rib cage, with expressive loin shape and width from stifle to stifle as he does. Mr. V8 604/7 "Man of Steel" is a truly remarkable bull that has had the rare ability to have massive size, bone, and muscle while maintaining perfect hoof shape and clean joints.
Includes one complimentary AI certificate. Additional certificates are $250.
Show Ring Success • Notable Progeny and Ancestors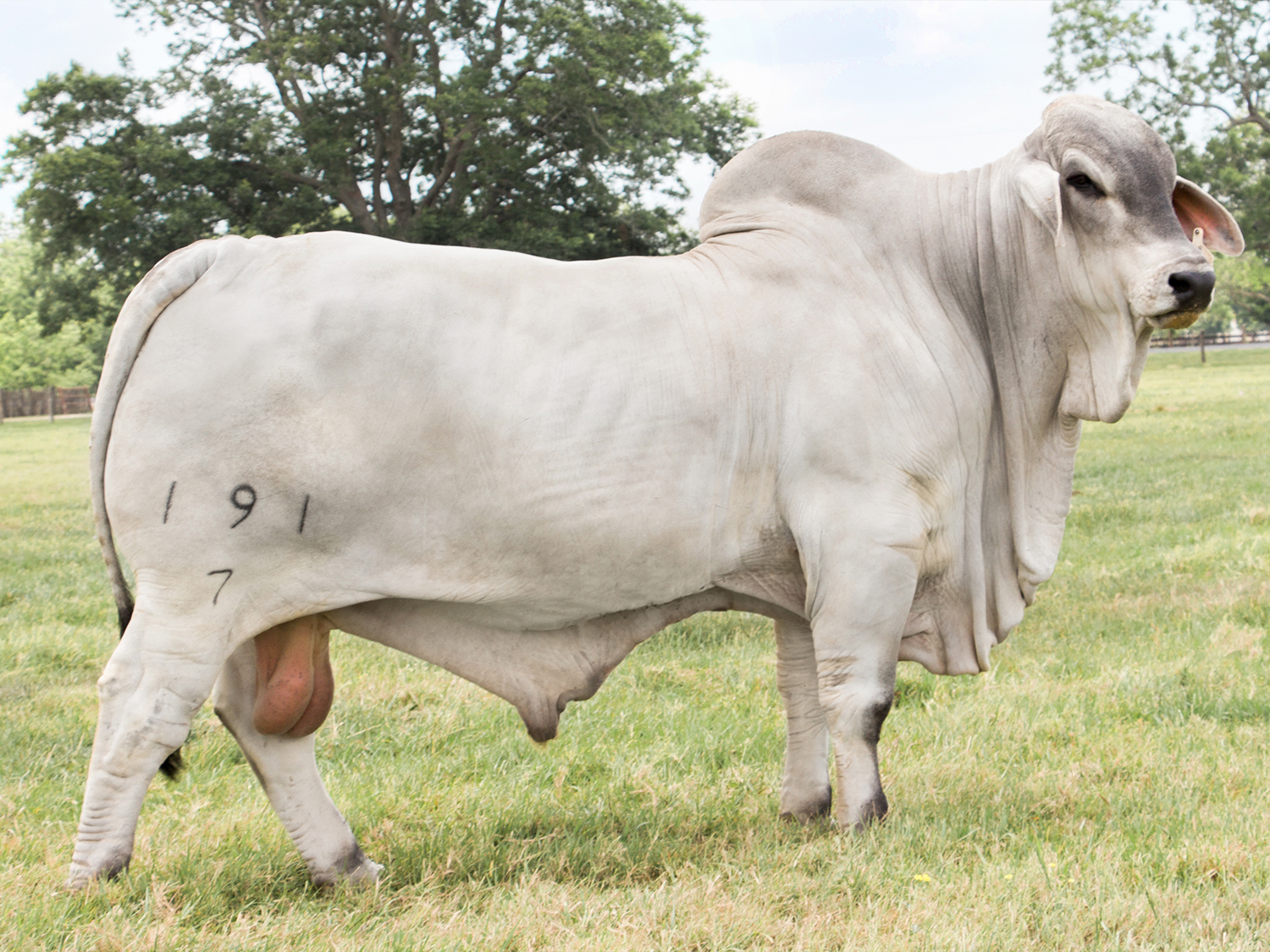 Sire of Mr. V8 604/7
Reserve International Champion
+Mr. V8 191/7
Sire: +JDH Sir Avery Manso 159/7
Dam: +Miss V8 464/6
Office Location
6329 FM 1096
Boling, Texas 77420
Phone Contacts
979-533-2056
979-657-3223 (fax)
Hours
M-F:  9:00 AM to 5:00 PM 
Weekends: Appointment Only

V8 Ranch, and the V8 brand are registered trademarks in the United States of America and may not be used without permission.