BRAHMAN DONORS | V8 Ranch
Miss V8 386/8
Sire: +Mr. V8 191/7
Dam: +Miss V8 209/6
ABBA: 946115
From the V8 Ranch Cow Family: Rose
Miss V8 386/8 is a beautiful American Brahman female who most closely resembles our original cow family matriarch +Miss V8 495/5 "Rose." She is a full sister to +Miss V8 33/8, who is the dam of the 2020 National Champion Bull Mr. V8 322/8. She is very similar to 33/8 in pigmentation, body type, and style. Very long bodied, feminine and refined, but with plenty of meat and muscle. A daughter by +Mr. V8 380/6 was a featured lot in our 2021 Made for Magic III heifer sale.
Notable Progeny and Ancestors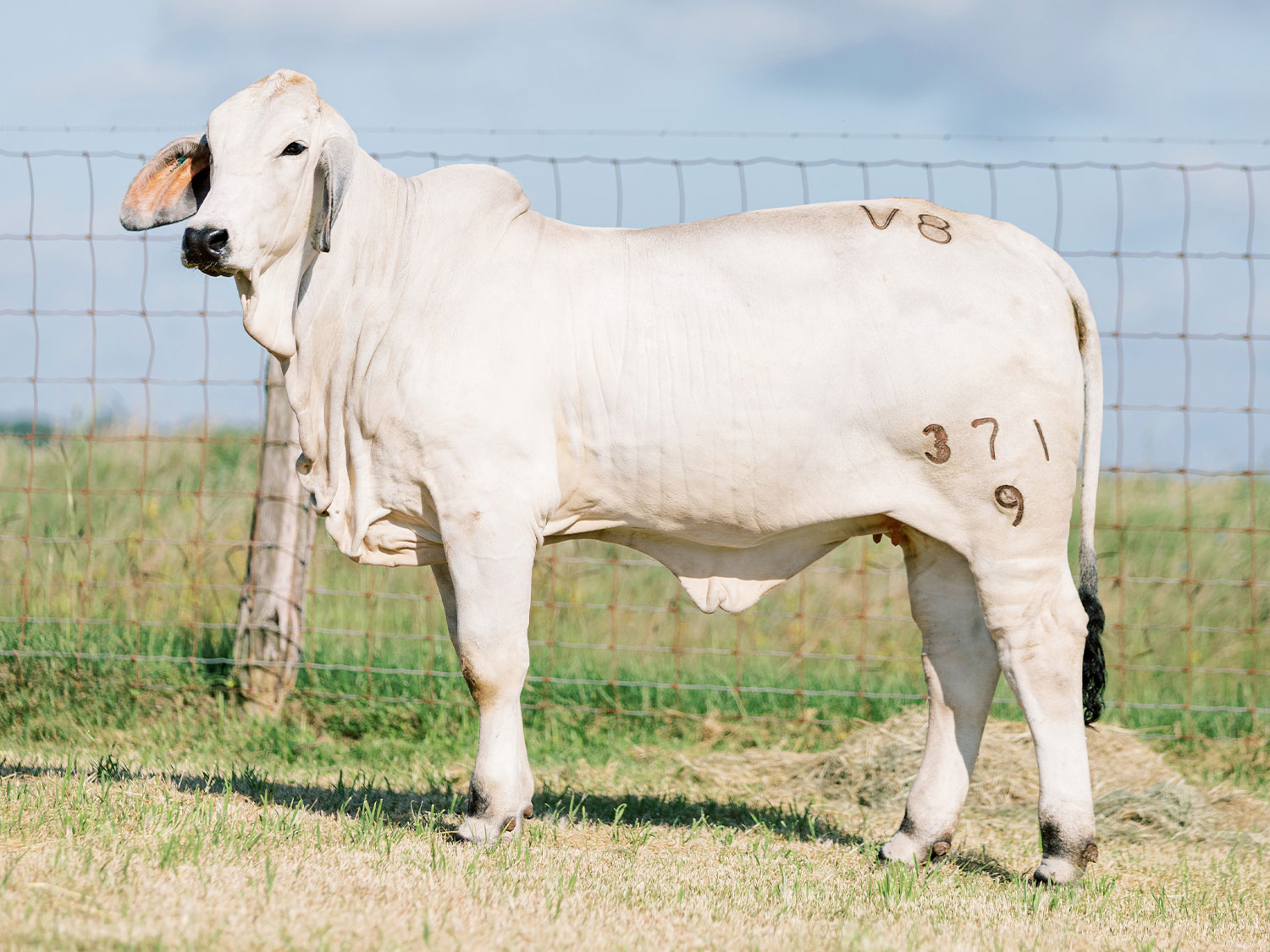 Office Location
6329 FM 1096
Boling, Texas 77420
Phone Contacts
979-533-2056
979-657-3223 (fax)
Hours
M-F:  9:00 AM to 5:00 PM 
Weekends: Appointment Only

V8 Ranch, and the V8 brand are registered trademarks in the United States of America and may not be used without permission.