Mr. V8 322/8
National Champion
Sire: +Mr. V8 380/6
Dam: +Miss V8 33/8
ABBA: 976451
BW: 83 pounds
From the V8 Ranch Cow Family: Rose

The next generation of the +380/6 Brahman Sire Line is his popular son Mr. V8 322/8. The power and consistency of 380/6 combines with the Rose cow family, a mainstay at V8 Ranch for decades. His dam, +Miss V8 33/8, is a beautiful red-tinged, long-bodied daughter of +Mr. V8 191/7 and is the picture of femininity, but possesses a lot of muscle and depth of body. Phenoytypically, she would be one of V8's most impressive cows and is an ideal of what we strive for. 322/8 is balanced and stylish with the length of body you'd expect from his dam, but the power and masculinity of his sire. Heavy-boned with excellent pigment and breed character, since his first time in the showring he has been in the limelight. Two-time division winner at Houston Livestock Show and 2020 National Champion Bull.
Includes one complimentary AI certificate. Additional certificates are $250.
Notable Ancestors + Relatives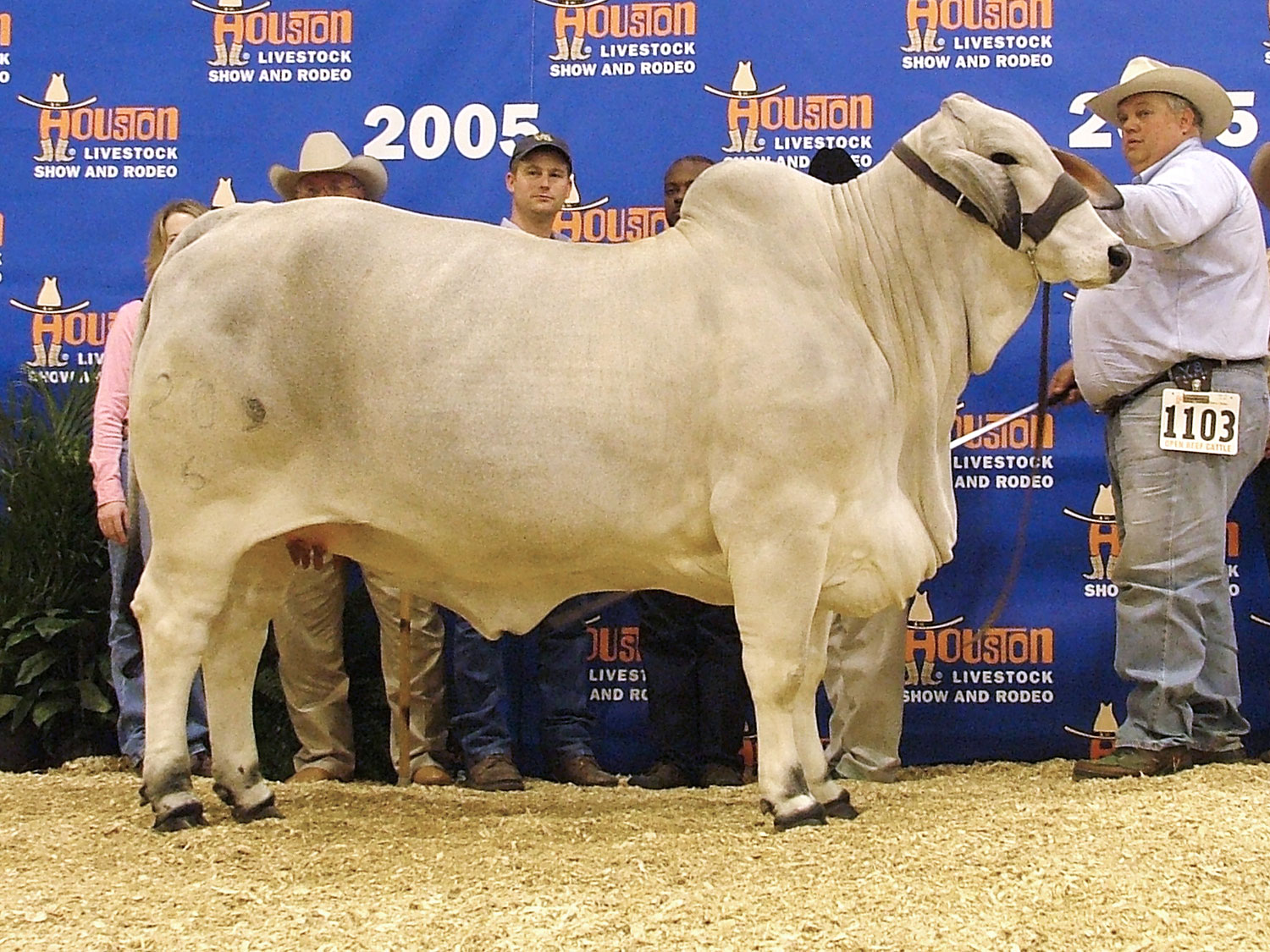 +Miss V8 209/6
Maternal Granddam
Sire: +Mr. V8 901/4
Dam: +Miss V8 495/5 "Rose"
Reserve International Champion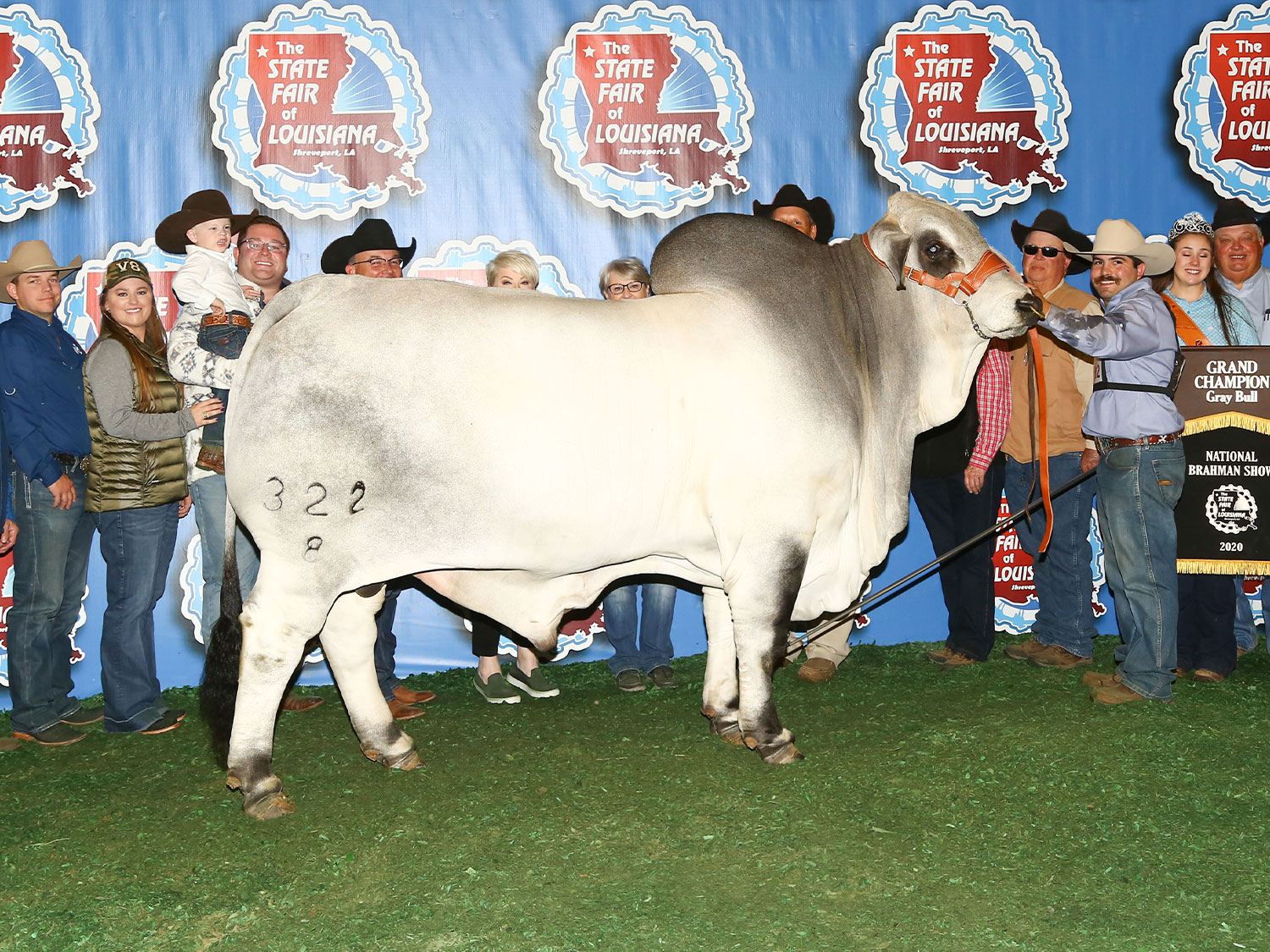 Mr. V8 322/8
2020 National Champion bUll
Sire: +Mr. V8 380/6
Dam: +Miss V8 33/8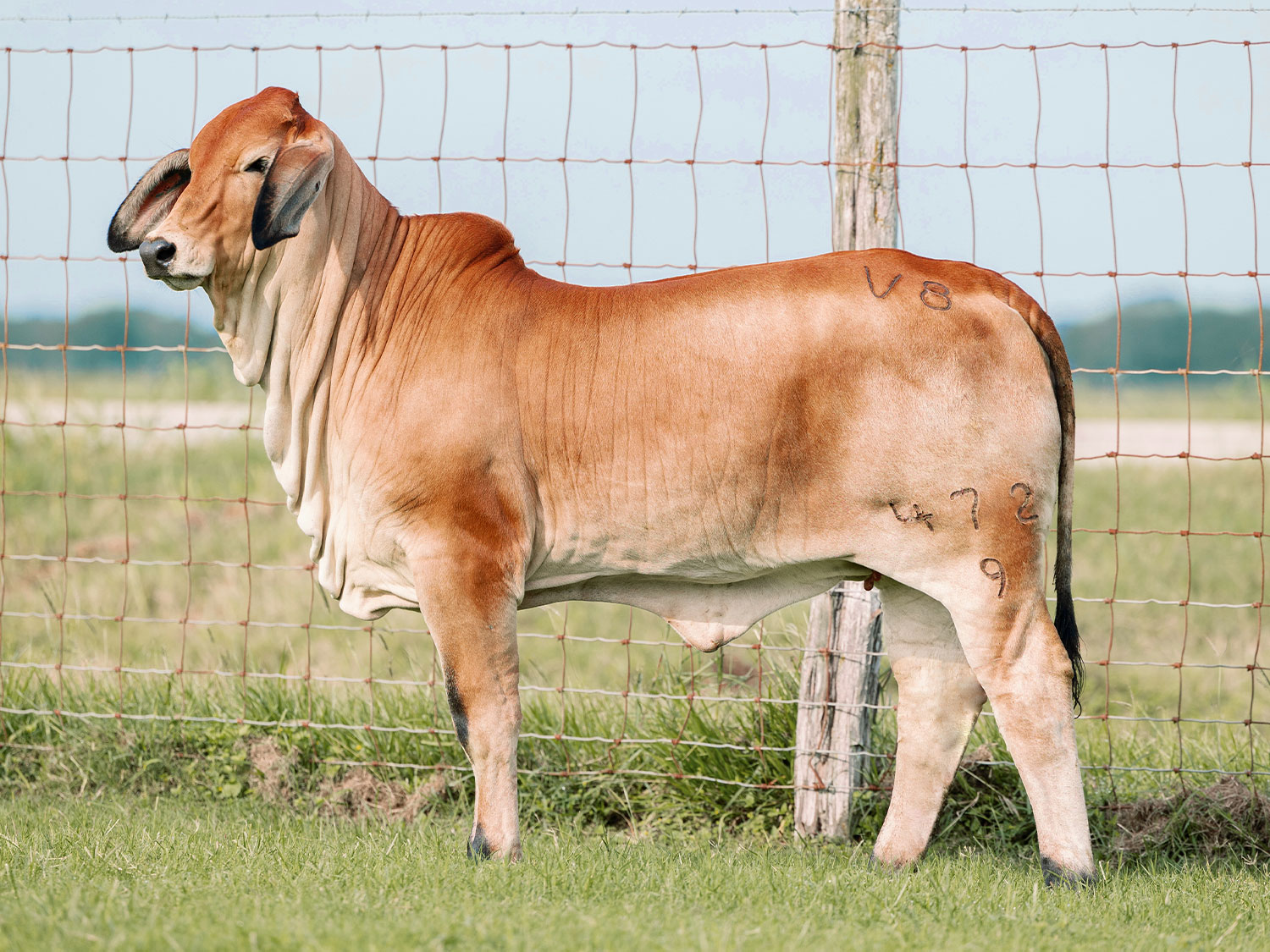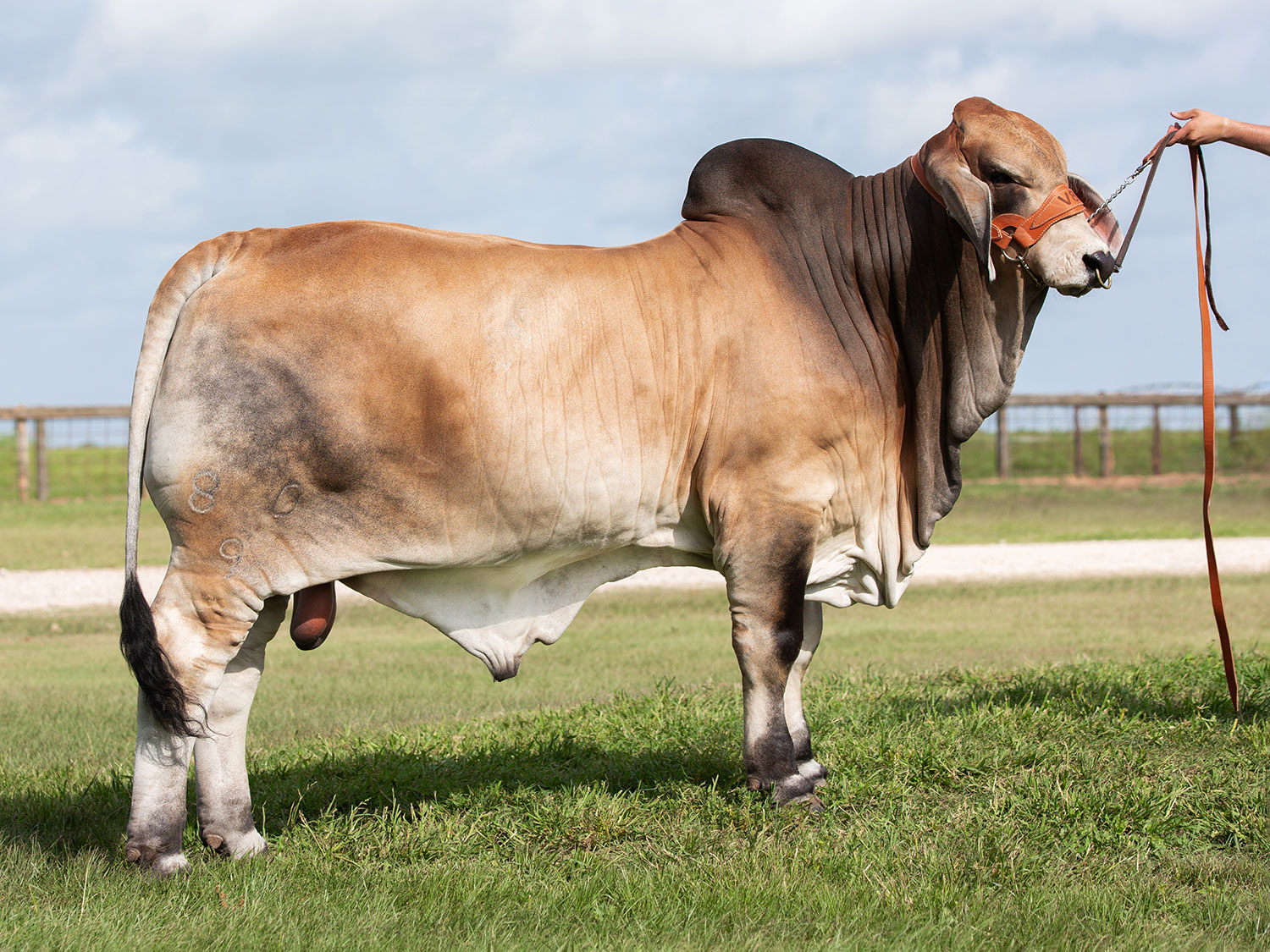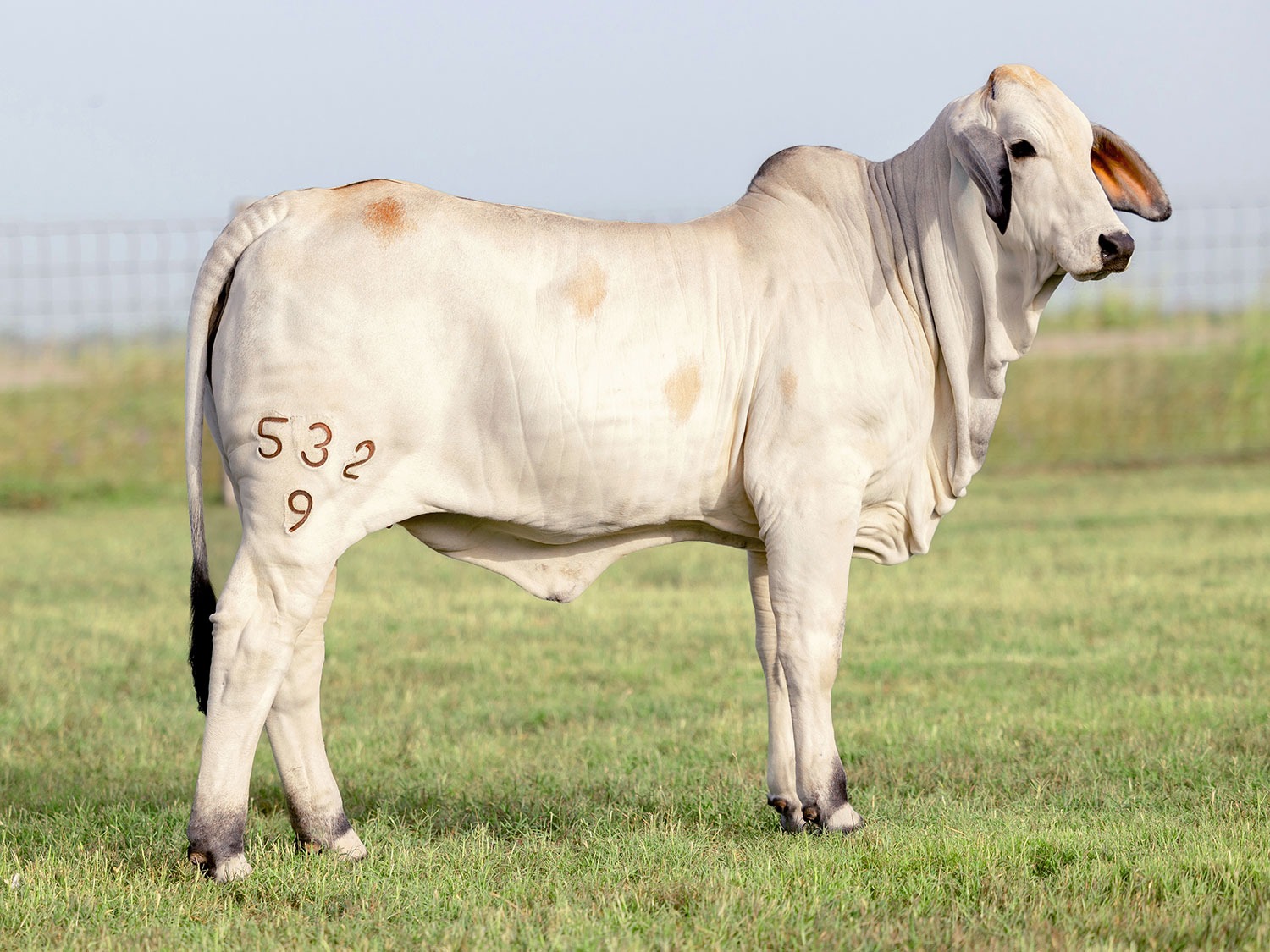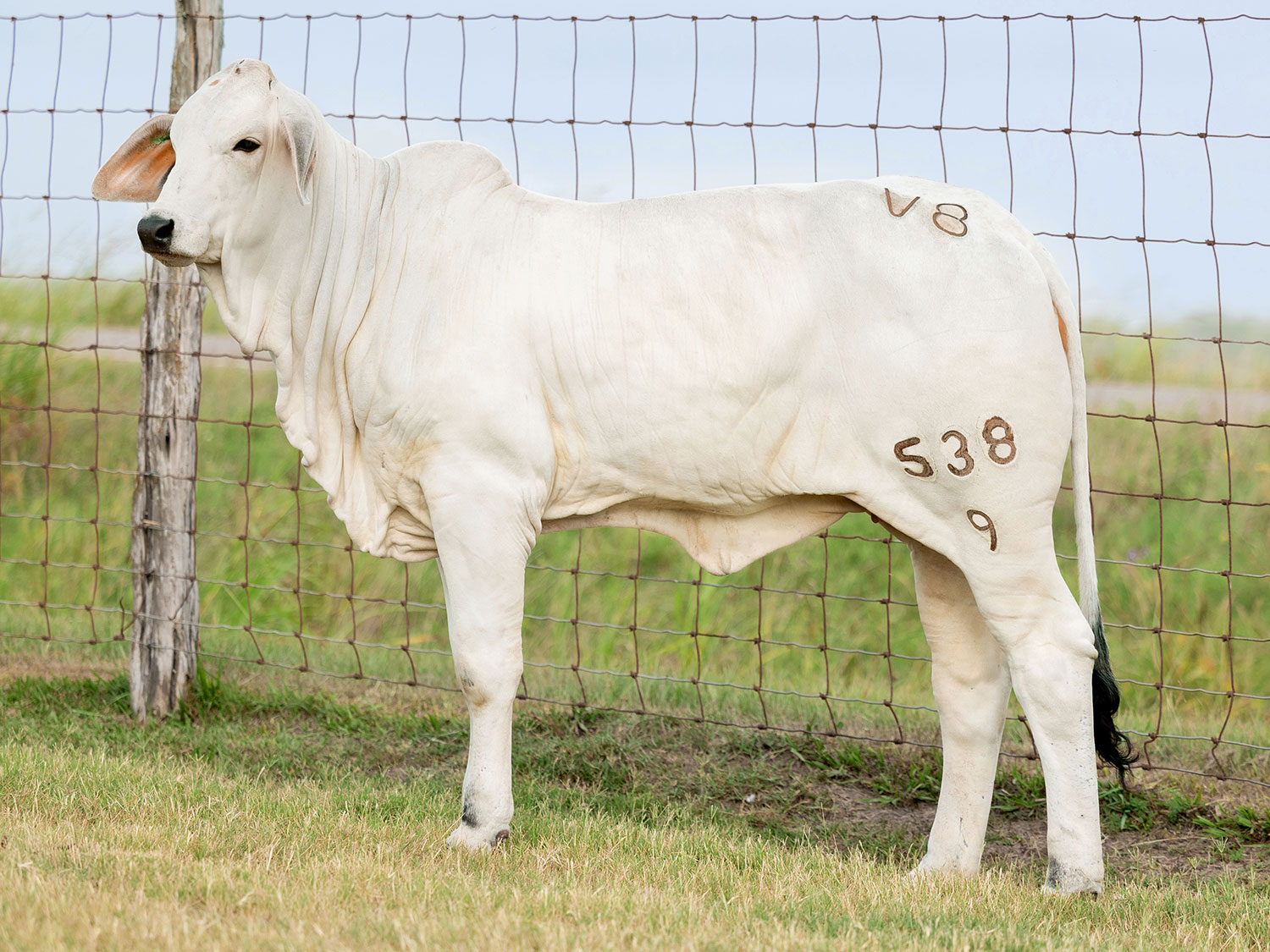 Office Location
6329 FM 1096
Boling, Texas 77420
Phone Contacts
979-533-2056
979-657-3223 (fax)
Hours
M-F:  9:00 AM to 5:00 PM 
Weekends: Appointment Only

V8 Ranch, and the V8 brand are registered trademarks in the United States of America and may not be used without permission.