+Mr. V8 322/8
2020 National Champion Bull
2021 Bull of the Year
Sire: +Mr. V8 380/6 "The Machine"
Dam: +Miss V8 33/8
DOB: January 12, 2018
ABBA: 976451
BW: 83 pounds
Mature Weight: 2400 pounds
A past National Champion who has proven himself with outstanding progeny, +Mr. V8 322/8 sired the 2022 Reserve National Champion Female, Miss V8 472/9 "Magic" in his first calf crop. Representing the next generation of the +Mr. V8 380/6 Brahman sire line, 322/8 has many exceptional characteristics including: masculinity; eye appeal; a long, straight top line and level hip; good thickness and muscle; and excellent American Brahman breed character. His dam, +Miss V8 33/8, is a beautiful red-tinged, long-bodied daughter of +Mr. V8 191/7. Phenotypically, she embodies the V8 ideal and is considered one of V8's most impressive cows. In addition to his National Championship, 322/8 was a two-time division winner at the Houston Livestock Show & Rodeo (the International Brahman Show.)"

Semen currently unavailable.
notable Ancestors + Relatives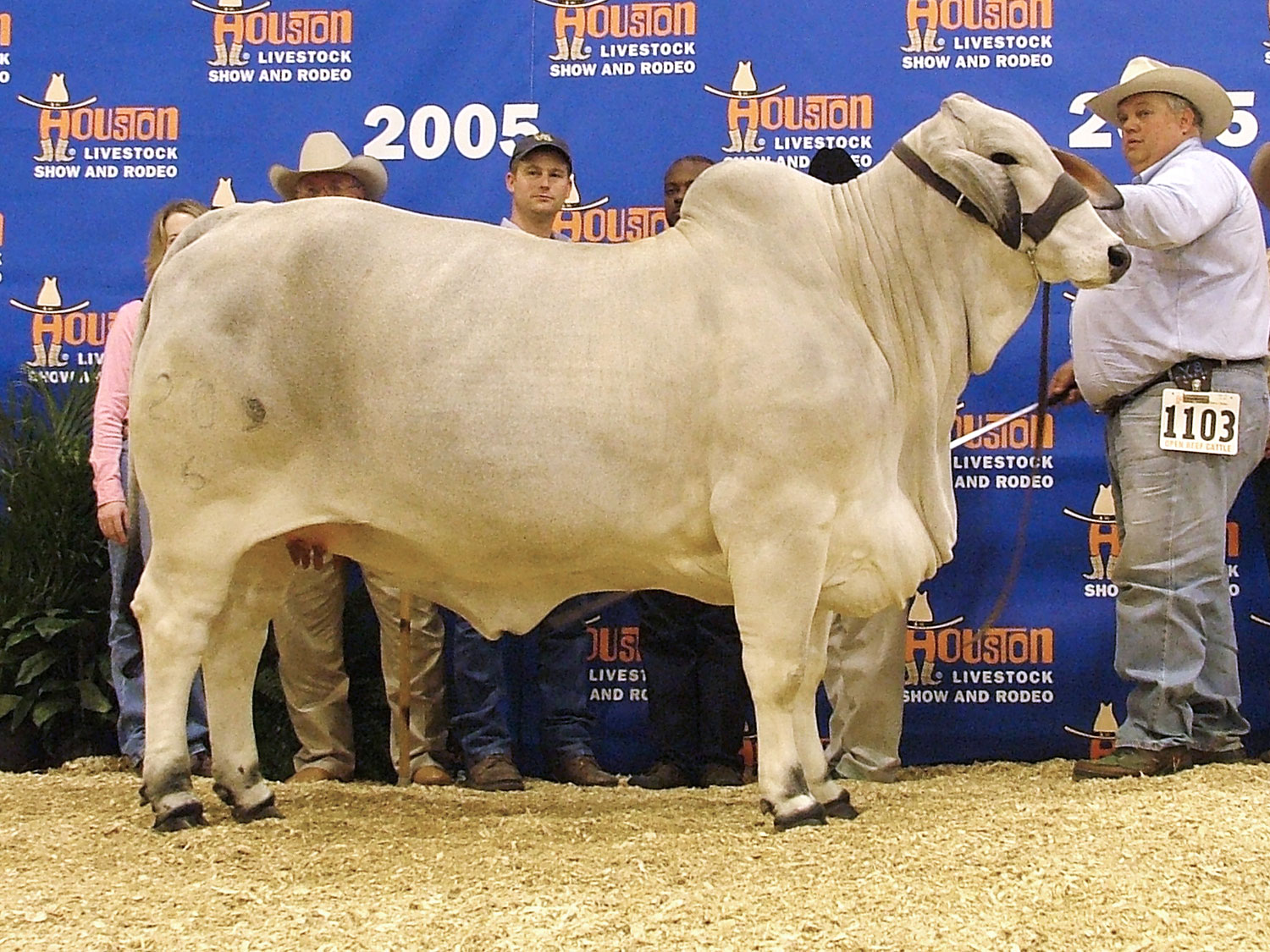 +Miss V8 209/6
Maternal Granddam
Sire: +Mr. V8 901/4
Dam: +Miss V8 495/5 "Rose"
Reserve International Champion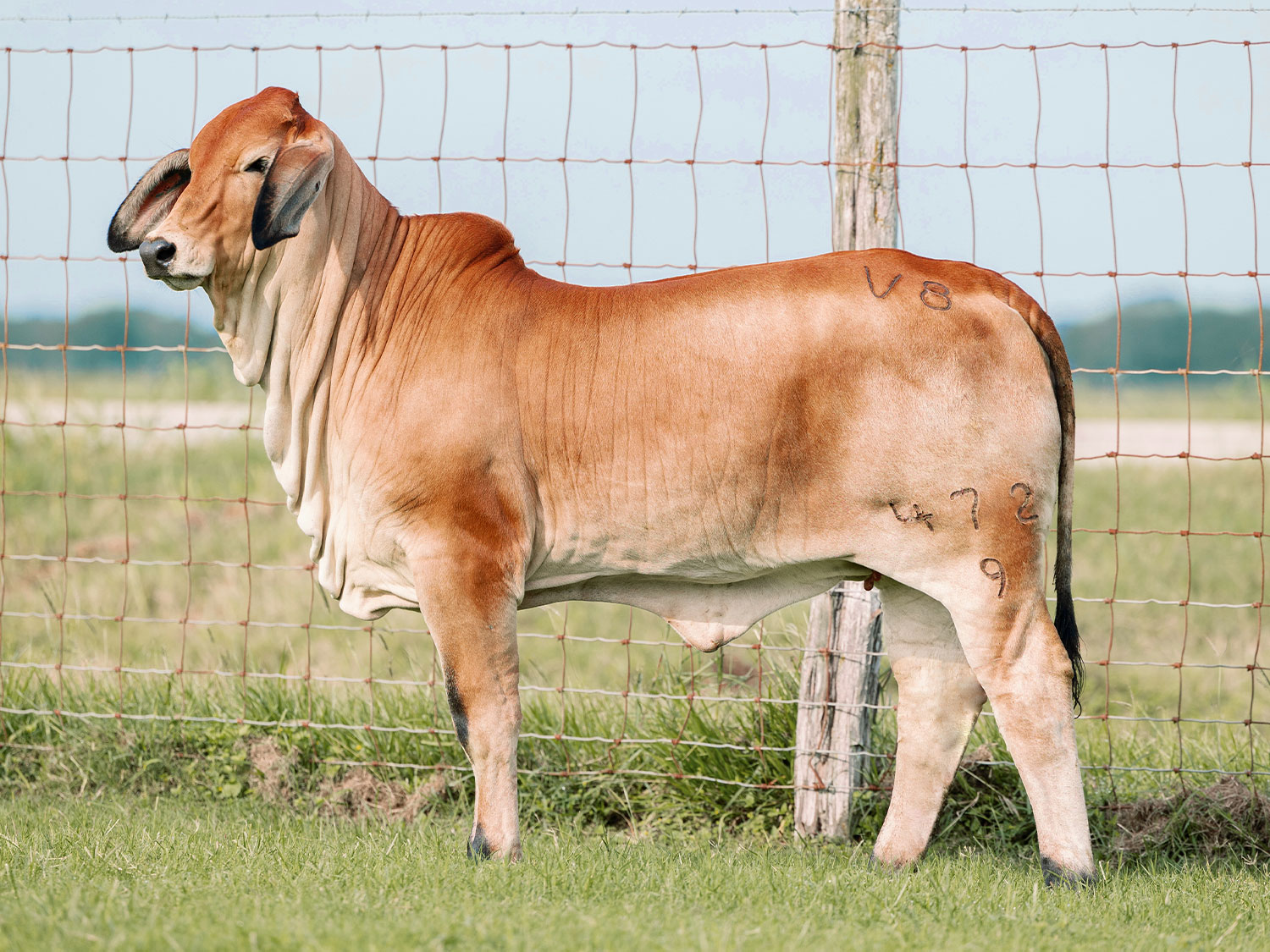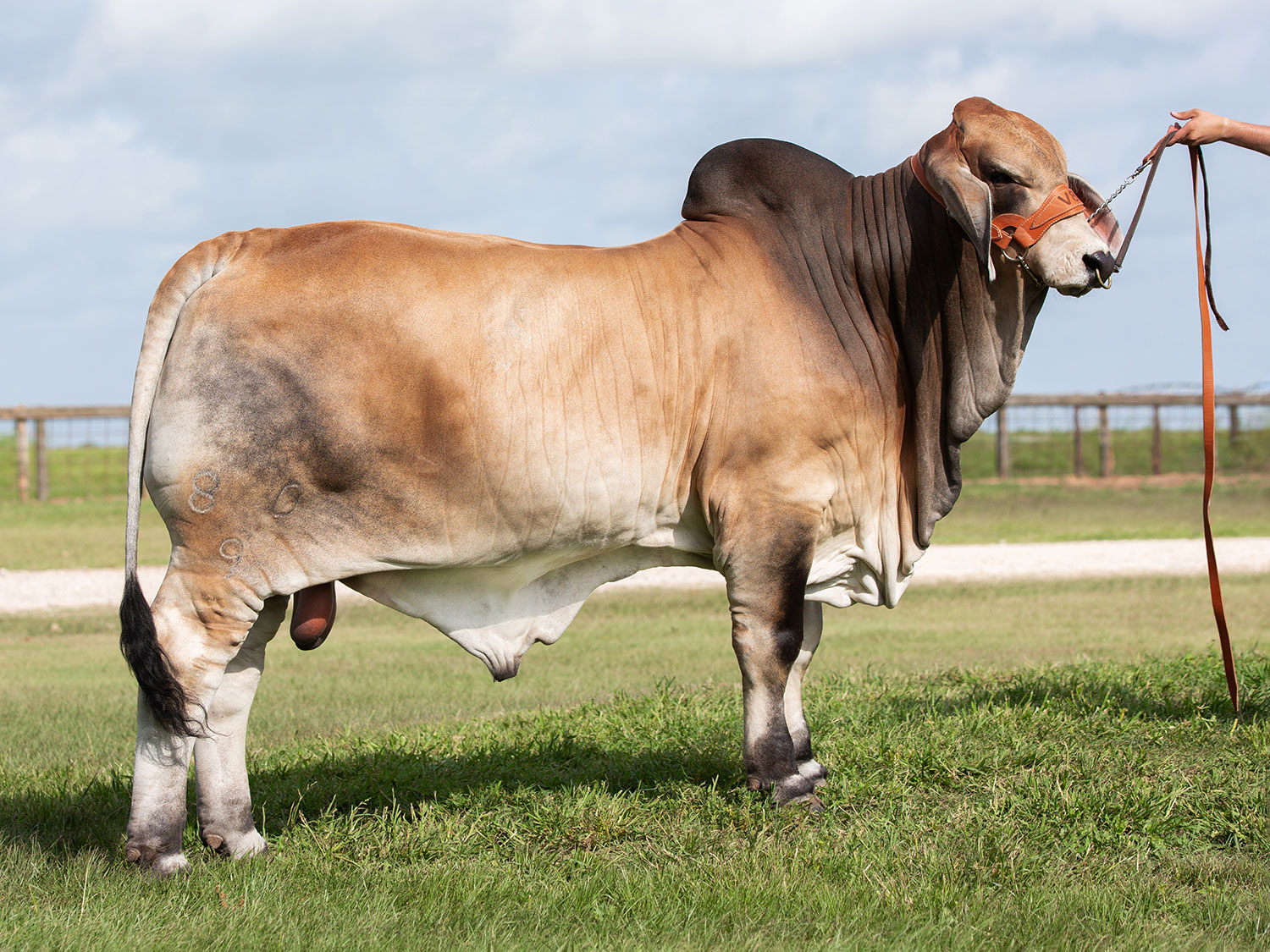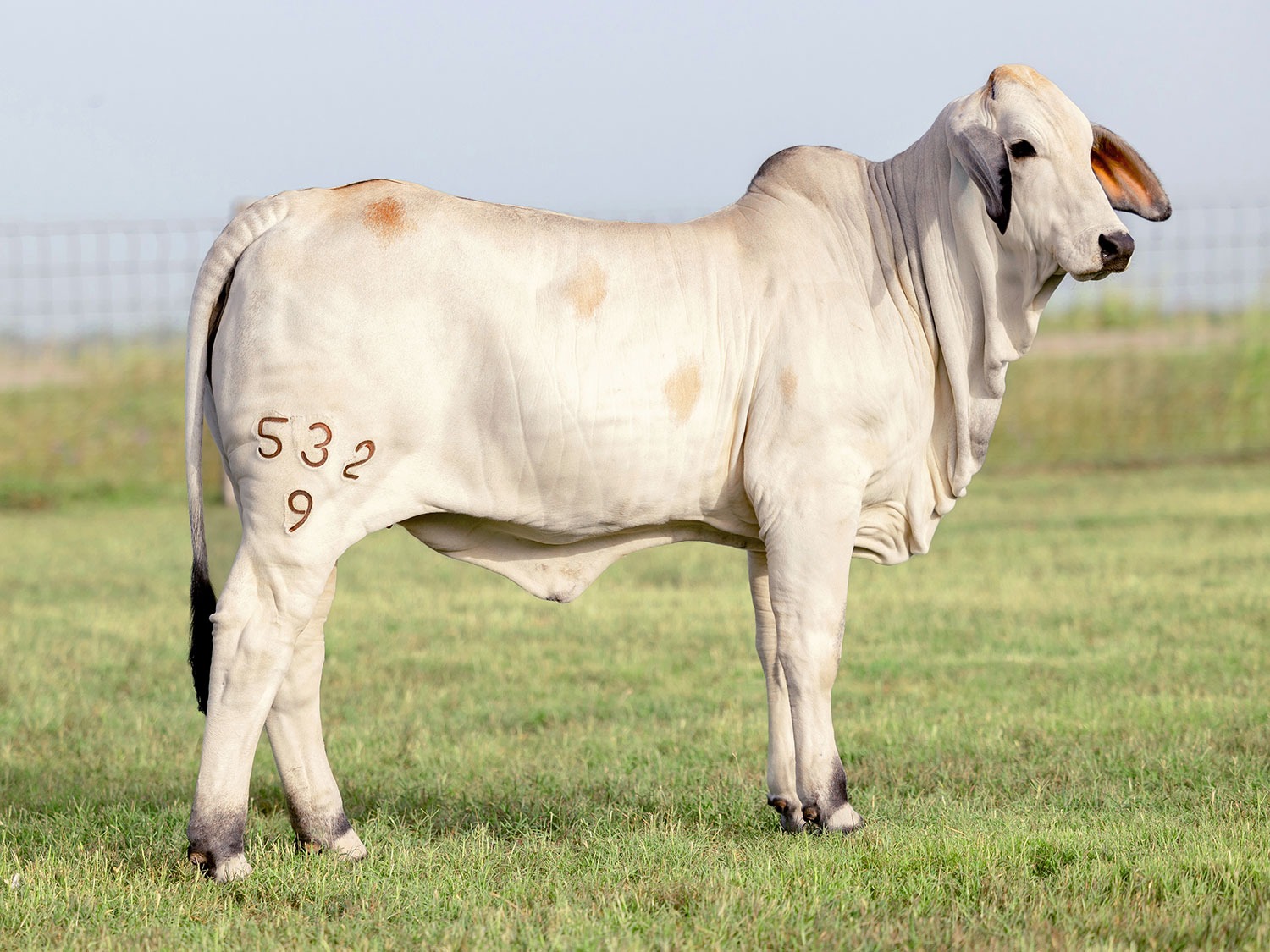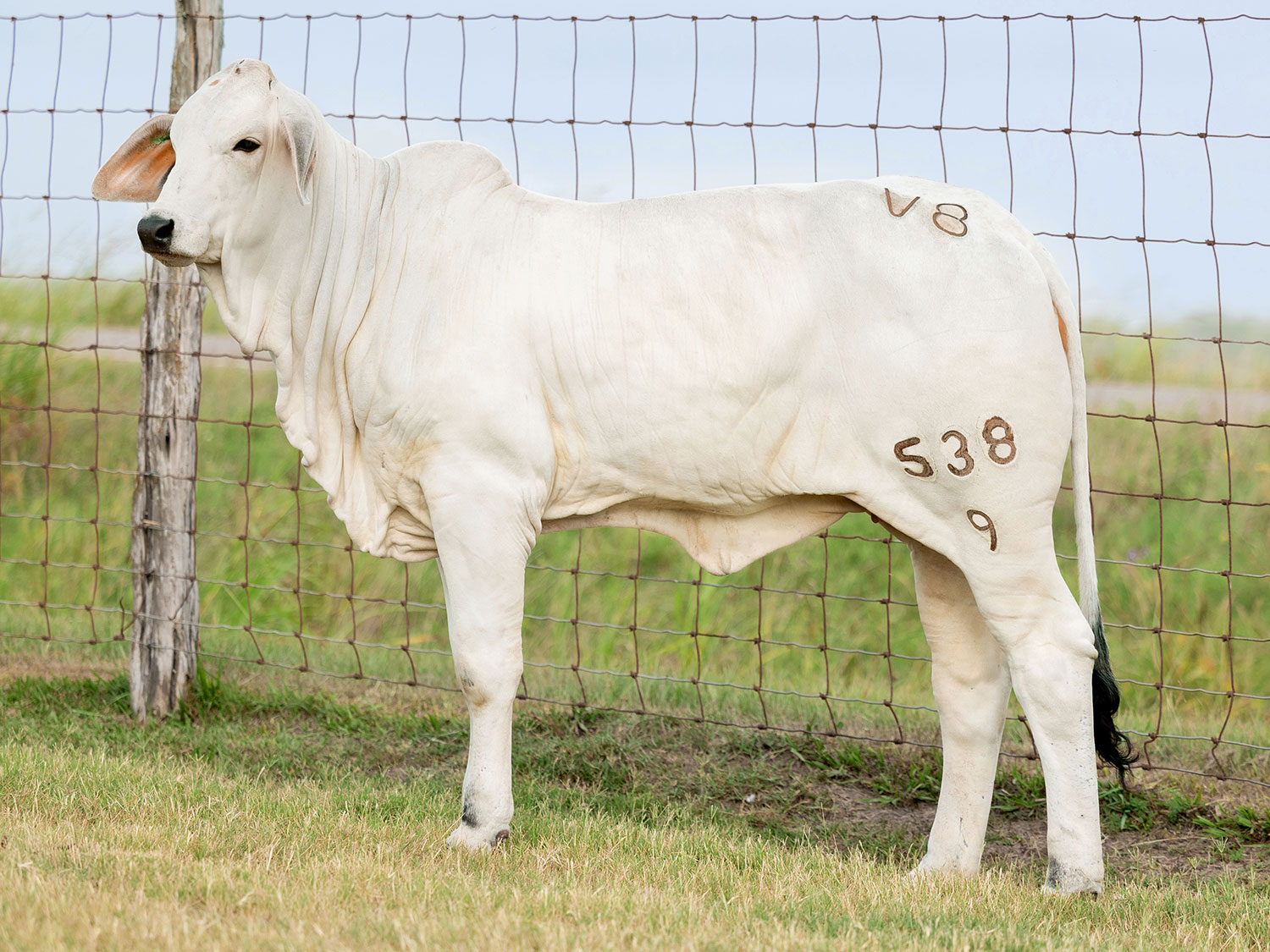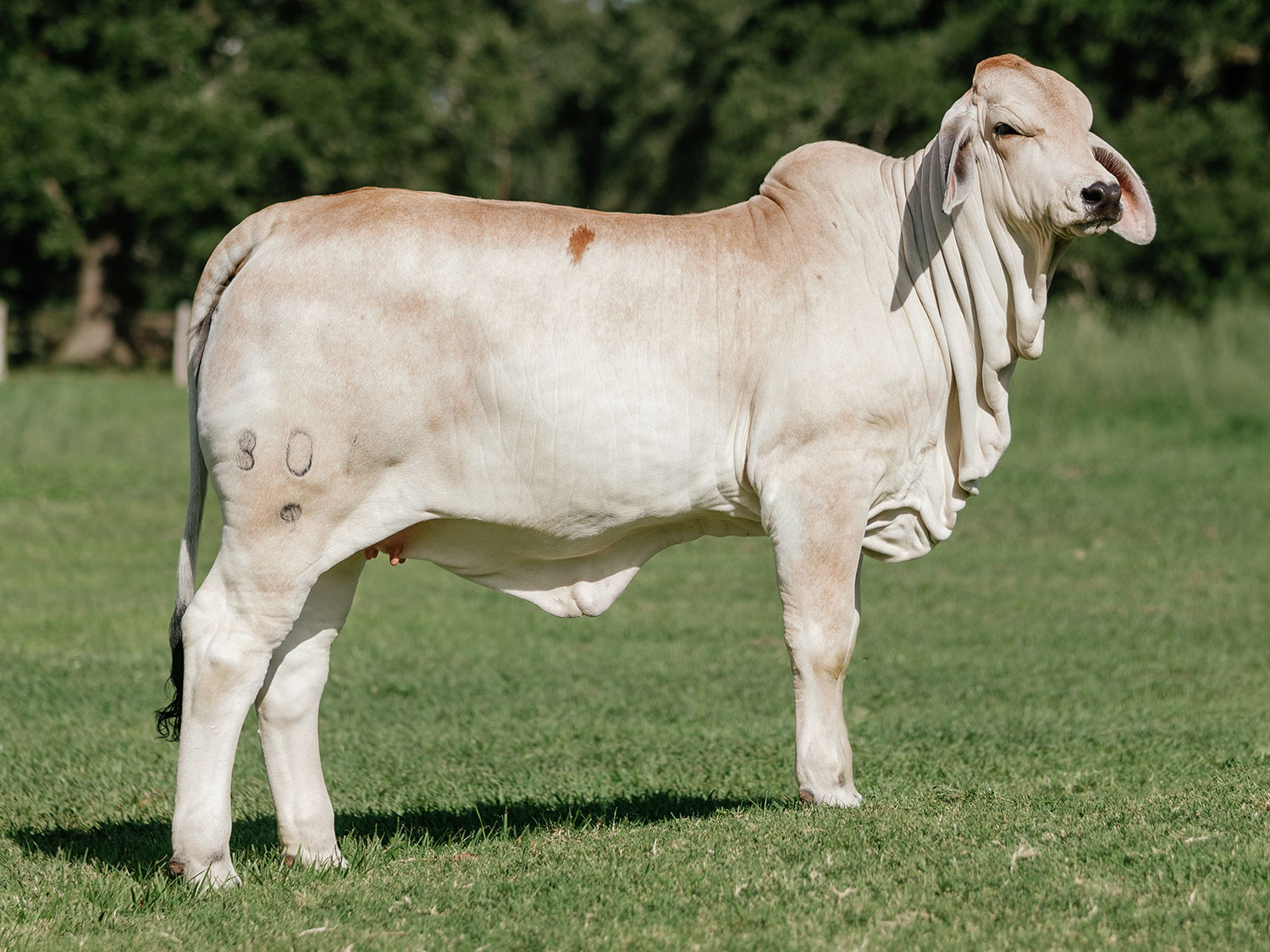 Office Location
6329 FM 1096
Boling, Texas 77420
Phone Contacts
979-533-2056
979-657-3223 (fax)
Hours
M-F:  9:00 AM to 5:00 PM 
Weekends: Appointment Only

V8 Ranch, and the V8 brand are registered trademarks in the United States of America and may not be used without permission.