BRAHMAN DONORS | V8 ranch
Miss V8 39/9
Sire: +Mr. V8 458/7 "Noble"
Dam: +Miss V8 293/8
ABBA: 979978
From the V8 Ranch Cow Family: +Miss V8 805/6
Miss V8 39/9, a leading Brahman donor female, comes from the +Miss V8 805/6 cow family. Her mother, the national champion +Miss V8 293/8, is a product of +Mr. V8 380/6 and +Miss V8 805/6, the dam of Sloan, making Miss V8 39/9 a 3/4 sister to Sloan. 
Being a flushmate to Miss V8 62/9 often led to choices between the two for show entries. Yet, when Miss V8 39/9 participated, she made her mark, earning Grand Champion honors at the State Fair of Texas and the East Texas State Fair.
Miss V8 62/9, who was named the 2021 ABBA Show Female of the Year, and Miss V8 39/9 regularly switched places at the backdrop. In the Brahman donor females category, Miss V8 39/9's potential stands out for her mass and muscle, heavy bone, excellent pigment, and American Brahman breed character.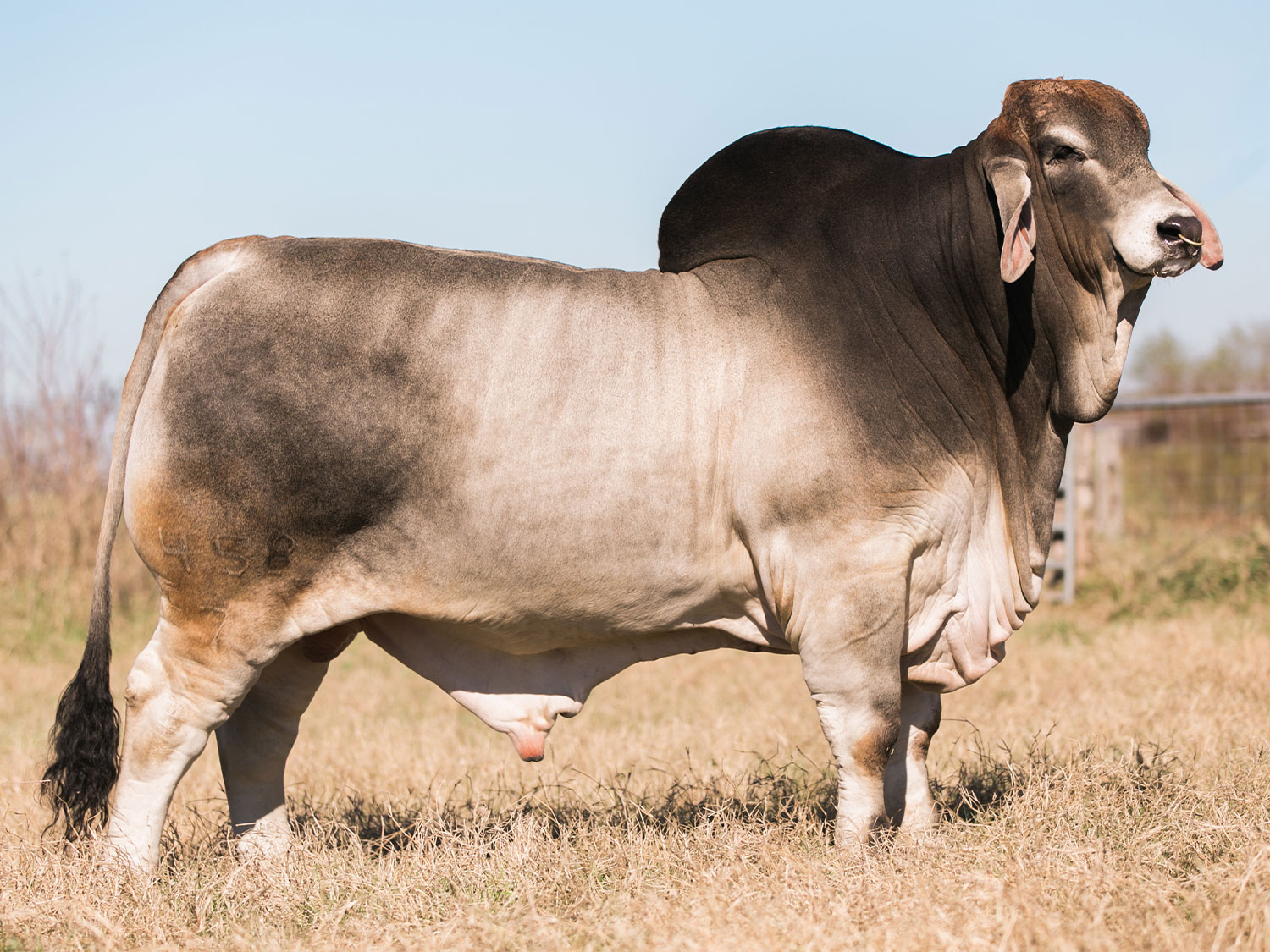 +Mr. V8 458/7 "Noble"
Sire: +JDH Mr. Elmo Manso 309/4
Dam: Miss V8 100/7 (P)
Office Location
6329 FM 1096
Boling, Texas 77420
Phone Contacts
979-533-2056
979-657-3223 (fax)
Hours
M-F:  9:00 AM to 5:00 PM 
Weekends: Appointment Only

V8 Ranch, and the V8 brand are registered trademarks in the United States of America and may not be used without permission.