BRAHMAN DONORS | V8 Ranch
Miss V8 62/9
2021 ABBA Show Female of the Year
Sire: +Mr. V8 458/7
Dam: +Miss V8 293/8
ABBA: 998320
From the V8 Ranch Cow Family: +Miss V8 805/6
Miss V8 62/9, a promising young Brahman donor female, is a product of the respected +Miss V8 805/6 cow family. Like her full sister, Miss V8 39/9, she is a daughter of the national champion +Miss V8 293/8, who is an own daughter of +Miss V8 805/6, the dam of Sloan. Since 62/9 is a daughter of +Mr. V8 458/7, this makes her a ¾ sister to  Sloan, with a shot of +Mr. V8 380/6 through her dam. Quite the pedigree. 
Miss V8 62/9's show career was nothing short of extraordinary. She was named the 2021 ABBA Show Female of the Year and has an outstanding record of three Grand Champion wins and seven division wins. Furthermore, she was a class winner at almost every show she attended. 
Based on the storied legacy of her cow family, we hold high expectations for Miss V8 62/9 in our Brahman breeding program. Her remarkable mass and muscle, bone structure, dark pigmentation, and quintessential American Brahman breed character signify her potential as a top Brahman donor female. 
I've always said on 805, you could breed her to about anything. If you want to make a bull be popular, breed her to that 805 cow because she's going to raise a top calf, no matter what you breed her to. 
Notable Ancestors + Relatives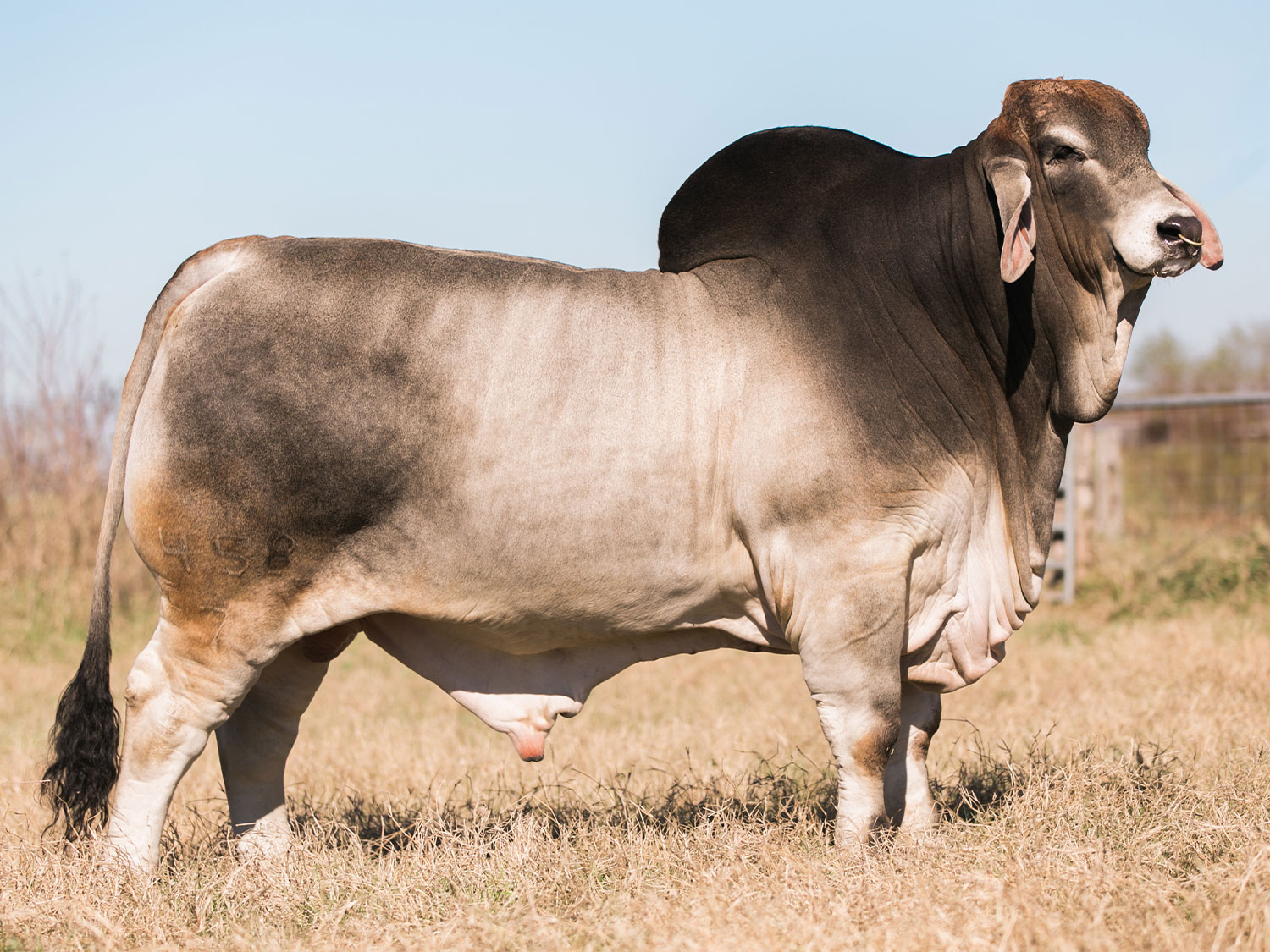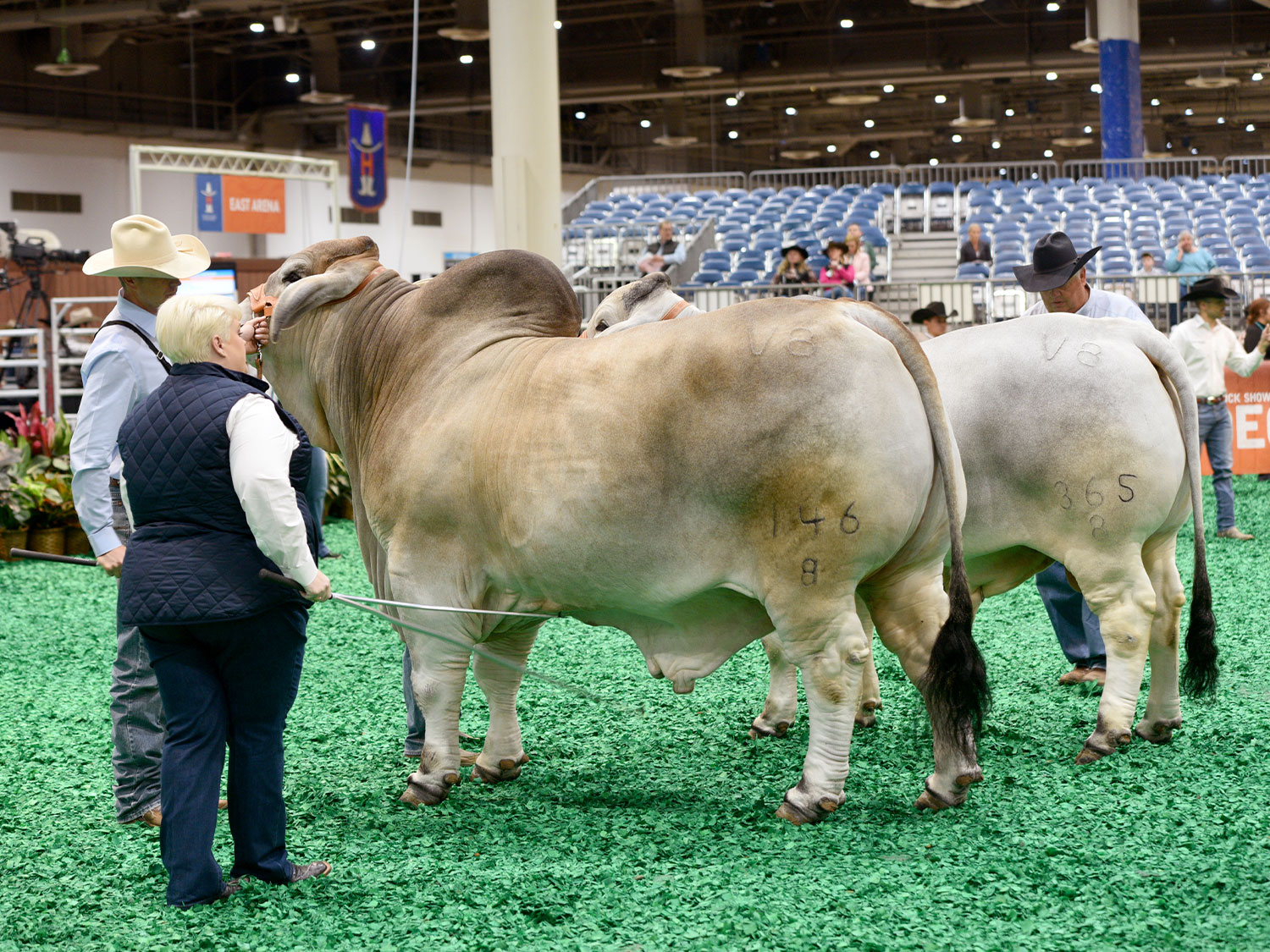 2020 International CHAMPION ET PRODUCE OF DAM
+MISS V8 805/6
Her sons, +Mr. V8 146/8 "Sloan" and Mr. V8 365/8 "Tank" are pictured here.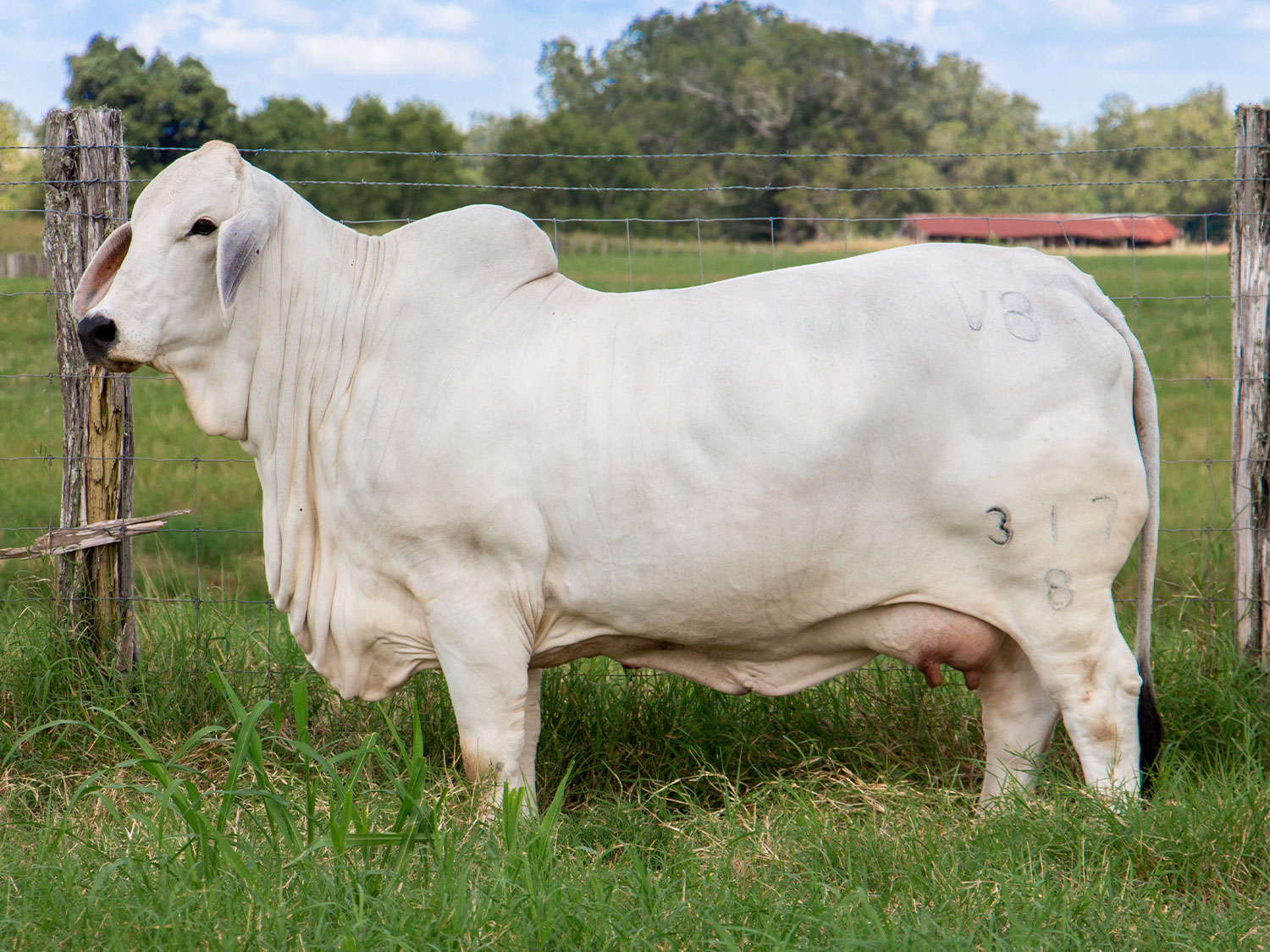 Miss V8 317/8
Sire: Mr. V8 259/7
Dam: +Miss V8 805/6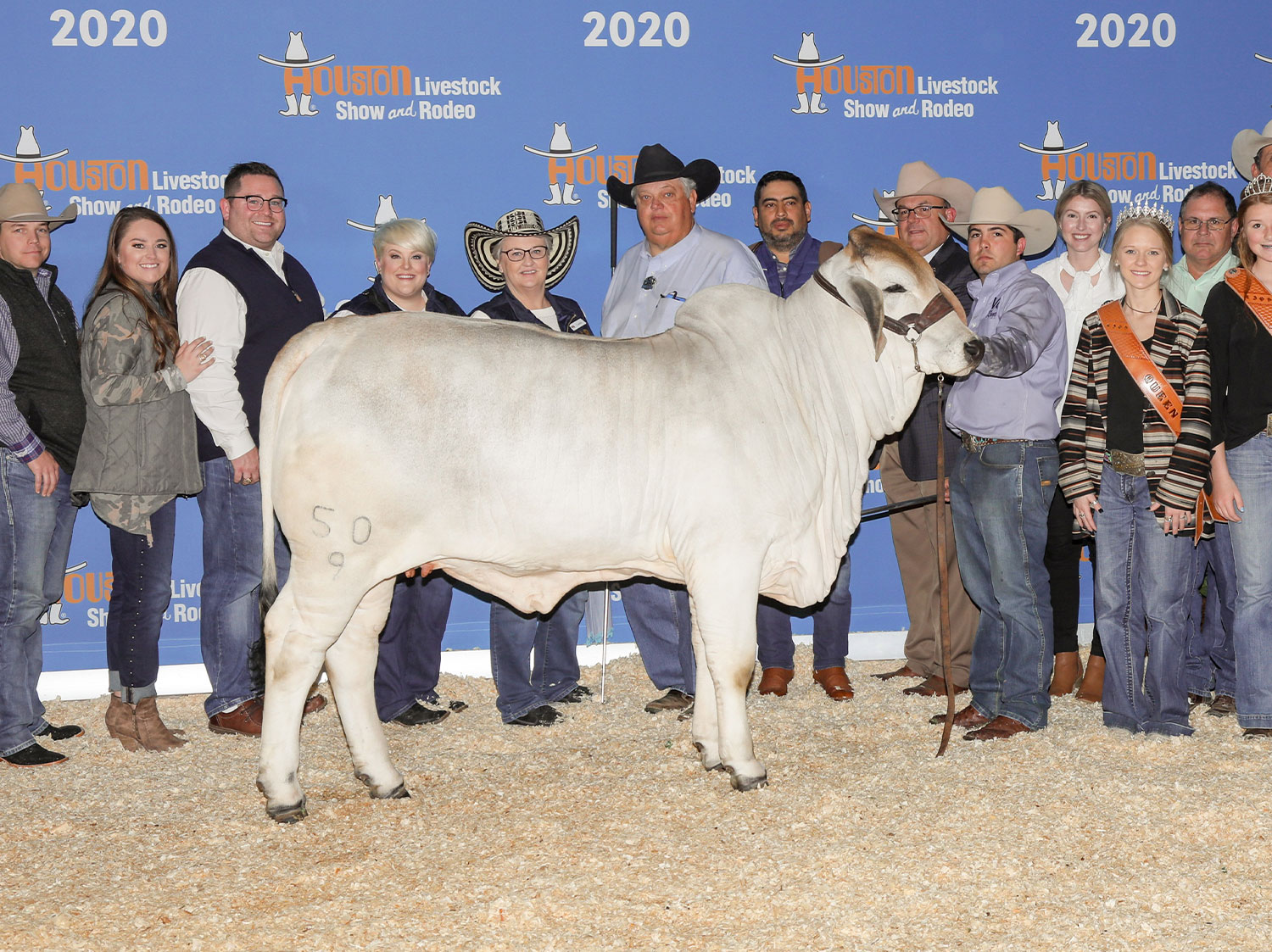 Miss V8 50/9
Sire: +Mr. V8 458/7 "Noble"
Dam: +Miss V8 805/6
2020 International Calf Champion Female
2019 National Reserve Calf Champion Female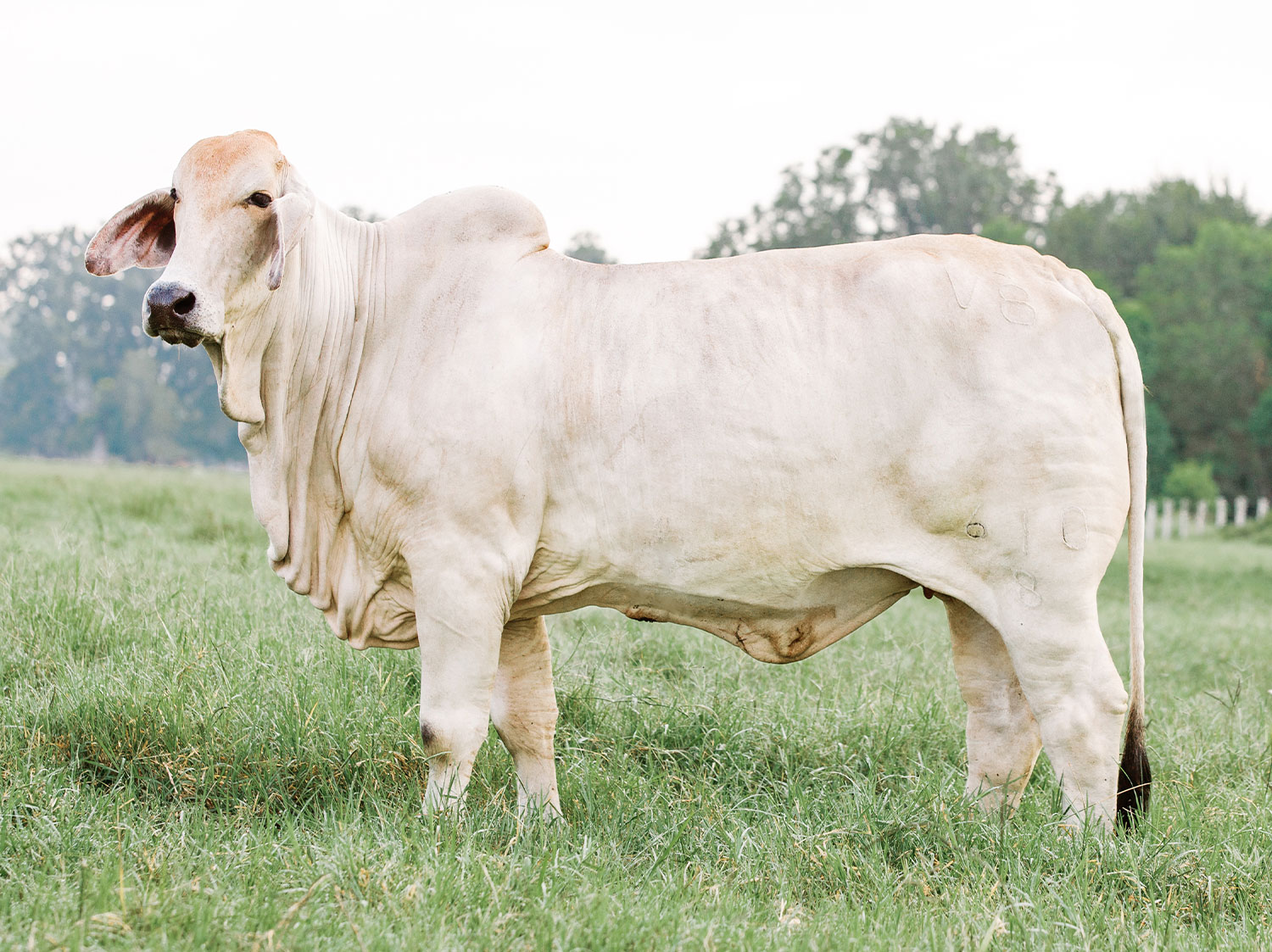 Miss V8 610/8
Sire: +Mr. V8 458/7 "Noble"
Dam: +Miss V8 805/6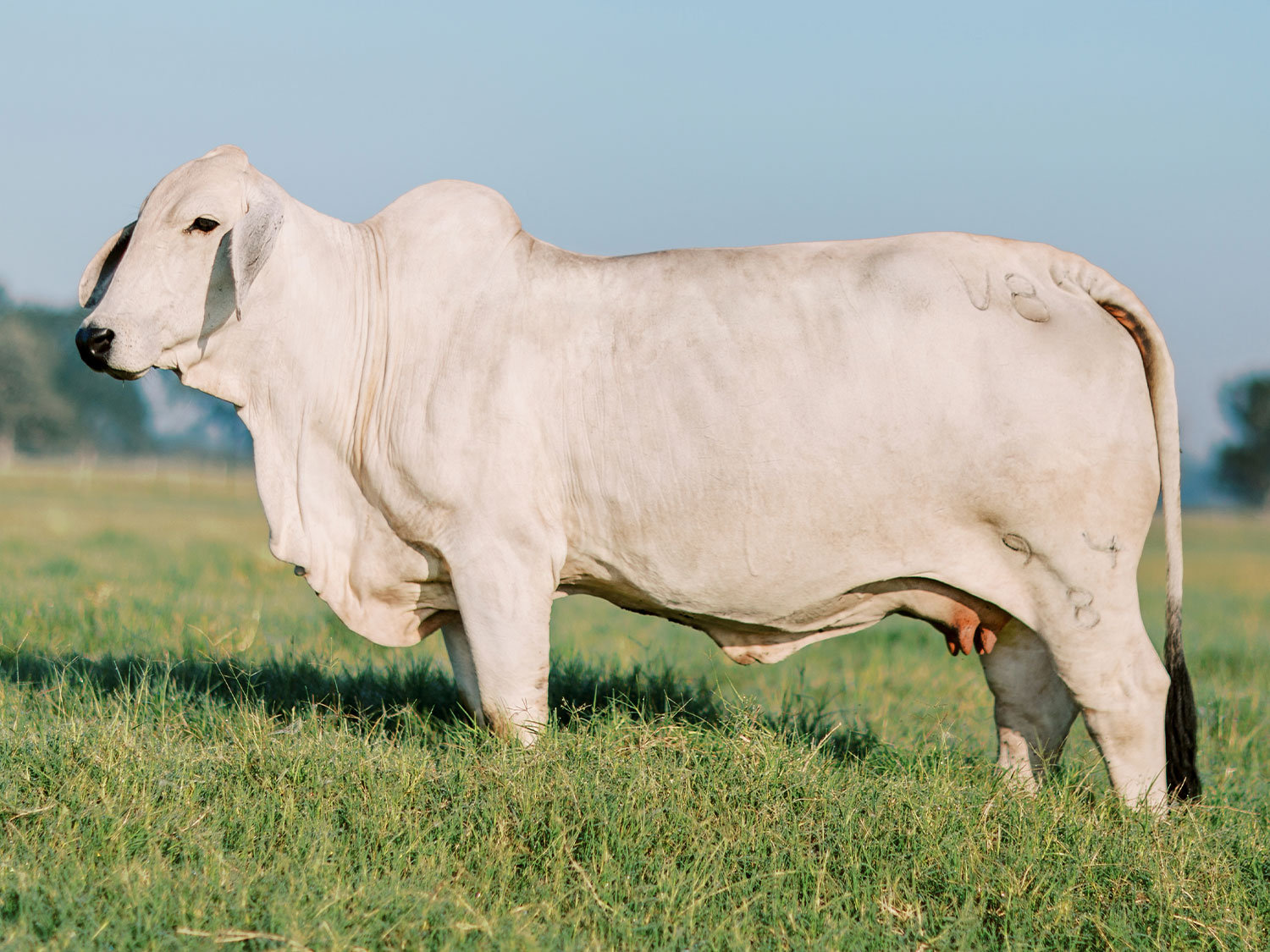 Miss V8 94/8
Sire: JDH Cannon Manso 69/8
Dam: +Miss V8 805/6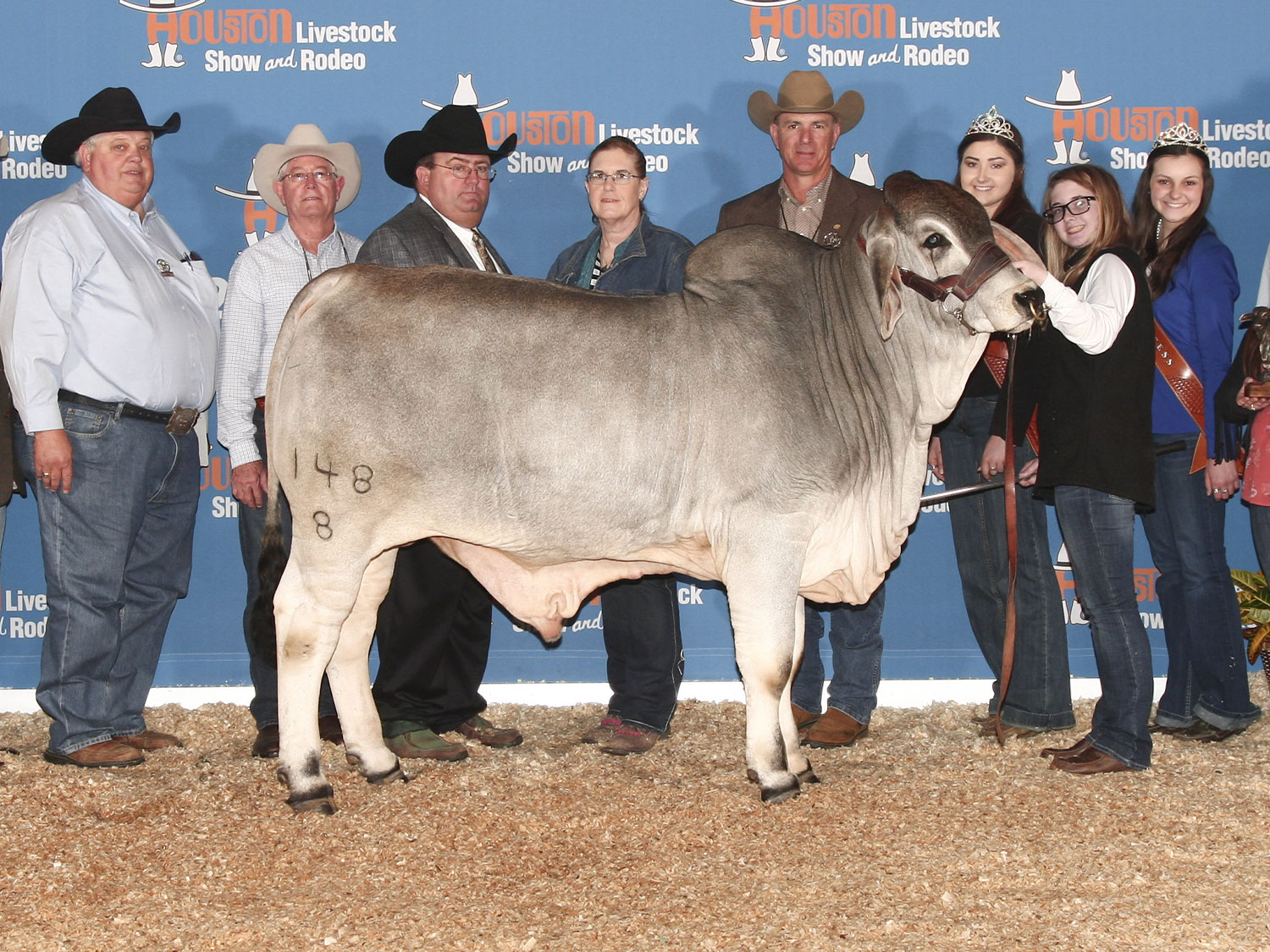 Mr. V8 148/8
Sire: +Mr. V8 458/7 "Noble"
Dam: +Miss V8 805/6
2018 International Reserve Calf Champion Bull for Baylie Clay, Heart BC Brahmans
Office Location
6329 FM 1096
Boling, Texas 77420
Phone Contacts
979-533-2056
979-657-3223 (fax)
Hours
M-F:  9:00 AM to 5:00 PM 
Weekends: Appointment Only

V8 Ranch, and the V8 brand are registered trademarks in the United States of America and may not be used without permission.