"Vaquero"
Mr. V8 996/7
Sire: JDH Sir Compian Manso
Dam: Miss V8 912/7
ABBA: 950884
BW: 83 pounds
From the V8 Ranch Cow Family: Miss V8 539/6
Mr. V8 996/7, "Vaquero" — new to the market in 2020, Vaquero's initial semen offering sold out in only 4 hours! He's turned into a wildly popular Brahman bull! He is moderate framed with impressive EPD's:  7 traits rank in the top 9%, almost unheard of. He has tremendous bone, balance, and muscle with a very desirable sheath, and yet, with a Calving Ease Direct EPD of 5.73 (top 7%) we are comfortable using him on our heifers (he's the natural service sire at V8's show barn) to sire cattle with performance, muscle, show ring potential, and look. His sire, JDH Sir Compian Manso (BW EPD: -1.3) makes him an outcross option, and as an added bonus, his dam is a full sister to Miss V8 49/8, the dam of Mr. V8 562/8, "Guardian," the 2020 International Calf Champion Bull. This follows our lifelong idea of building cow families and concentrating them… "The magic is in the cows." – Jim Williams
Minimum purchase of 5 units.
Includes one complimentary AI certificate. Additional certificates are $25.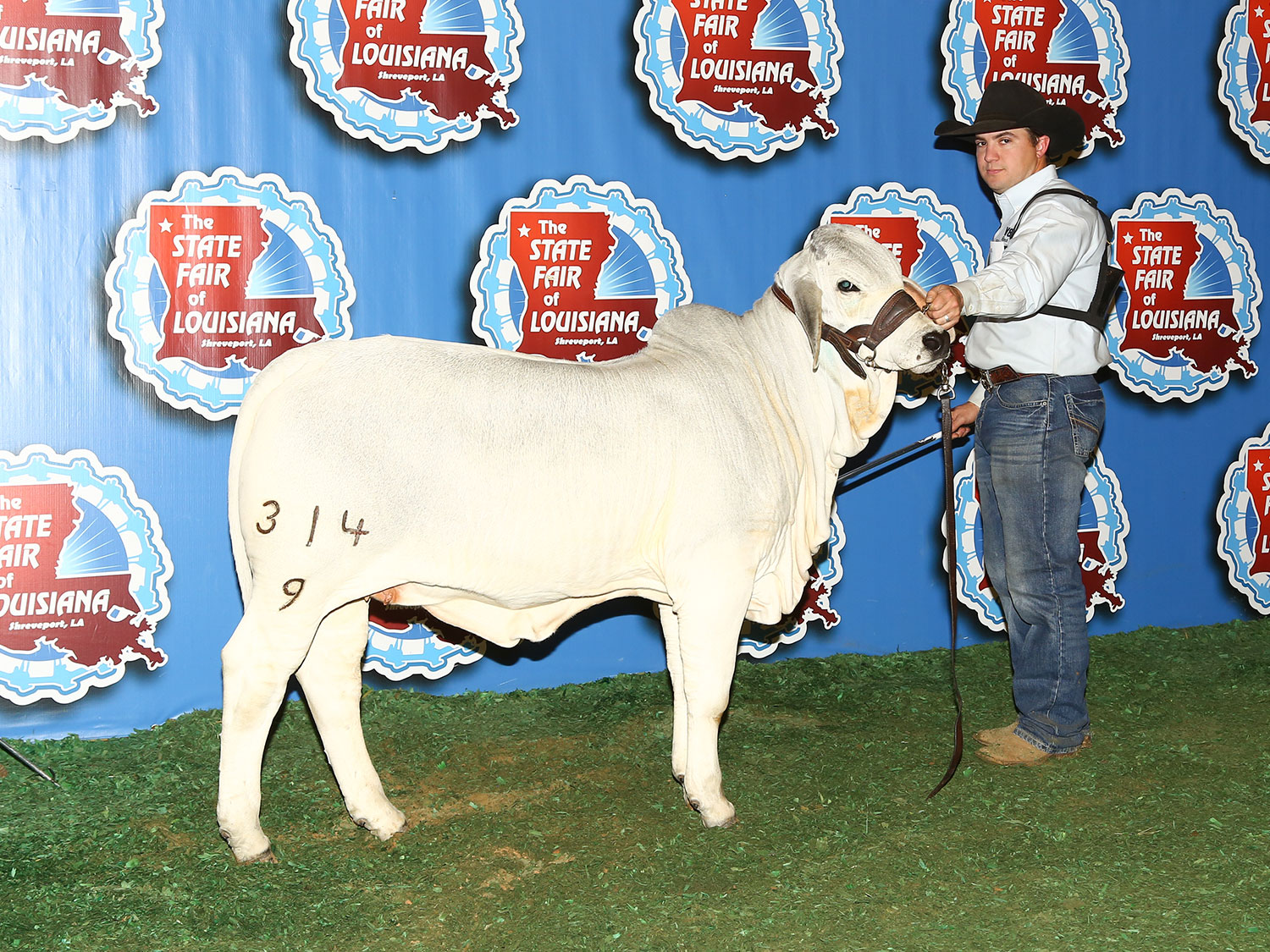 Miss V8 314/9
Sire: Mr. V8 996/7 "Vaquero"
Dam: Miss V8 718/8
Reserve Calf Champion, 2020 National Brahman Show
Notable Relatives and Ancestors
Office Location
6329 FM 1096
Boling, Texas 77420
Phone Contacts
979-533-2056
979-657-3223 (fax)
Hours
M-F:  9:00 AM to 5:00 PM 
Weekends: Appointment Only

V8 Ranch, and the V8 brand are registered trademarks in the United States of America and may not be used without permission.