Mr. V8 562/8
"Guardian"
2022 Bull of the Year
Sire: +Mr. V8 933/7 "Yeti"
Dam: Miss V8 49/8
DOB: January 15, 2019
ABBA: 998149
BW: 83 pounds
Mature Weight: 2320 pounds
From the V8 Ranch Cow Family: Miss V8 539/6
One of the most unique bulls we have ever raised, Mr. V8 562/8 "Guardian" is extremely heavy-muscled, free and easy- moving, and has a clean and tidy sheath. He has a strong and level topline; good testicles; and a lot of balance and eye appeal. He was the 2022 Bull of the Year as well as a two- time division winner at the International Brahman Show.
A V8 Superblend™ representing the Miss V8 539/6 cow family, he blends with the +Miss V8 165/4 family through his sire, +Mr. V8 933/7 "Yeti." "Guardian's" dam, +Miss V8 49/8, is one of our top 380/6 daughters. His first progeny were heavy-muscled, visually appealing calves with excellent dispositions. Having already produced outstanding calves, we expect "Guardian" to have a significant impact on the Brahman breed.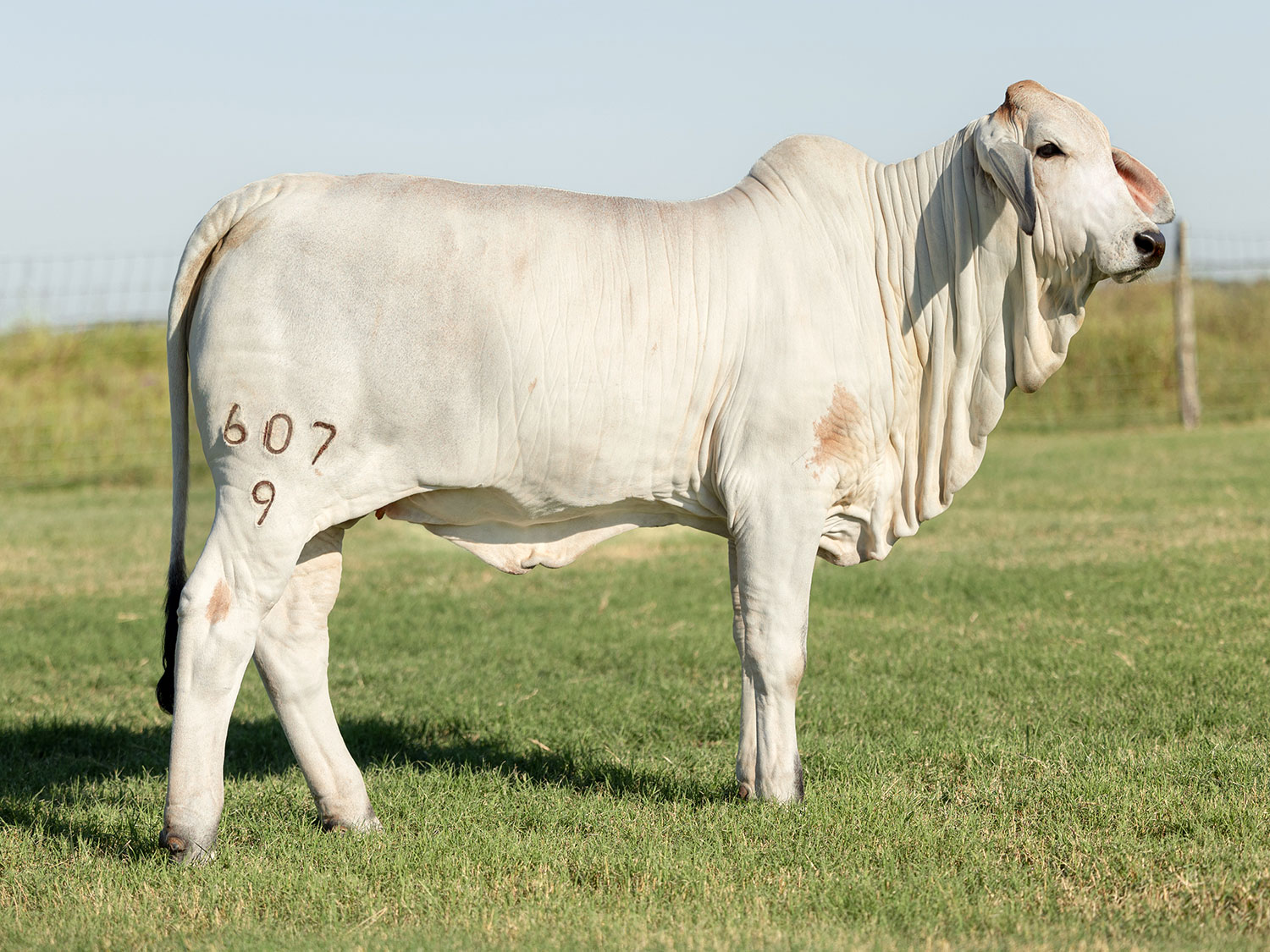 Office Location
6329 FM 1096
Boling, Texas 77420
Phone Contacts
979-533-2056
979-657-3223 (fax)
Hours
M-F:  9:00 AM to 5:00 PM 
Weekends: Appointment Only

V8 Ranch, and the V8 brand are registered trademarks in the United States of America and may not be used without permission.