V8 Ranch ranks second in the Brahman breed for registrations over a one, five and ten year timeframe
Raising registered Brahman cattle has been the focus of the Sloan Williams' family since 1971, when the V8 herd was purchased. That initial group of cows has grown in numbers many times over and is now ranked as the #2 operation in the breed for most registrations.
The Brahman Journal recently released their "Brahman Operations with the Most Registrations" listing and V8 ranked second across all categories, behind J.D. Hudgins, Inc. 
V8 claimed the second place ranking for most registration in one year (2019); most registrations in five years (2015-2019); and for the most registrations in 10 years (2010-2019).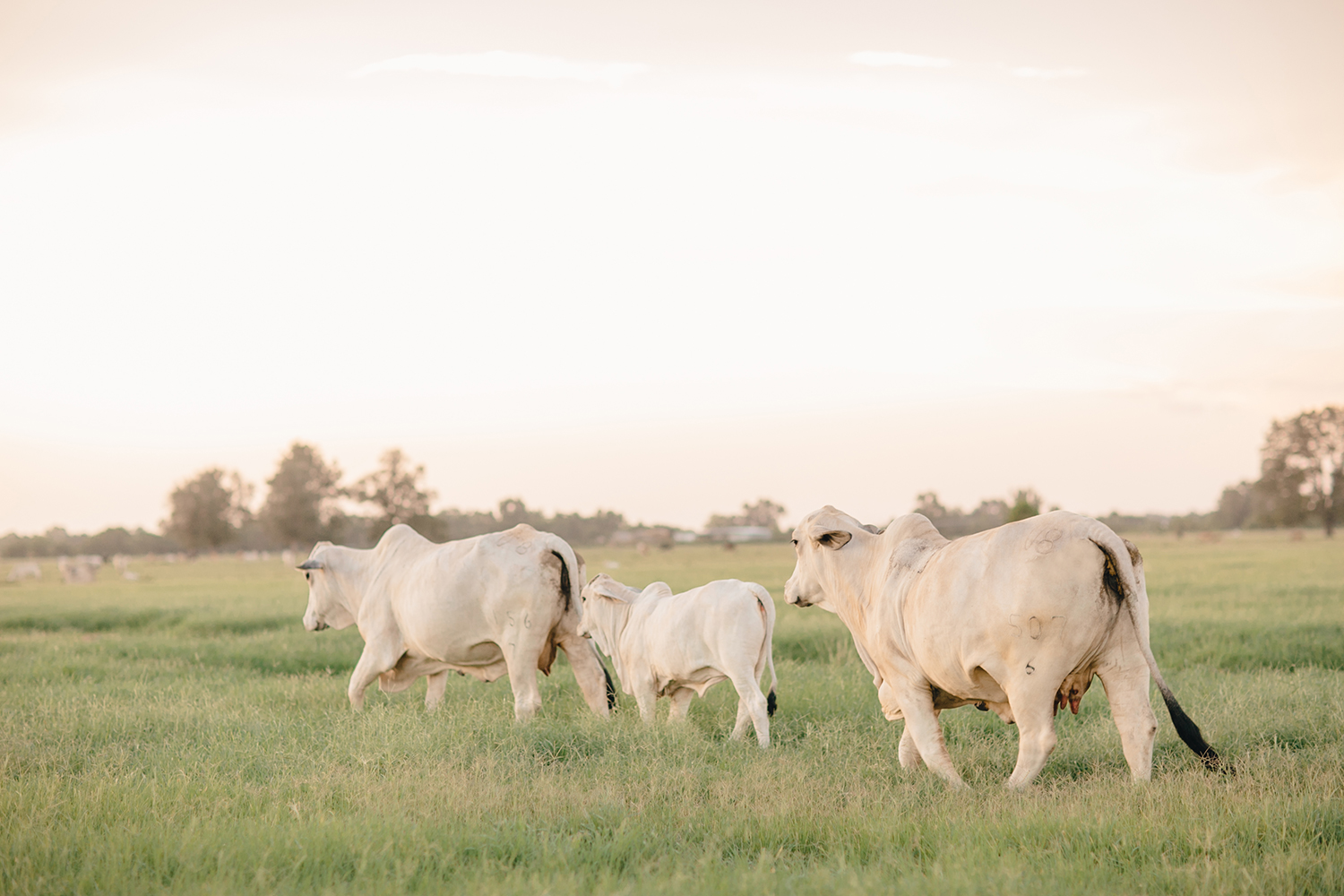 Brahman cattle on V8 Ranch at their Boling, Texas ranch.
Today, cattle branded with the V8 can be found in every state across the southern tier of the United States, and in more than 40 countries worldwide throughout North and South America, Europe, Asia, Australia and Africa. More than 20,000 head of purebred Brahman cattle have been marketed from the Hungerford, Texas based ranch.
While breeding for cattle for quantity has never been a consideration for the Williams', breeding for the highest quality is the driving force every day at the operation. In addition, the family takes great pride in being a hands-on, working family ranch that makes their living from their cattle herd.
For additional information on the V8 Ranch, visit www.v8ranch.com.