Miss V8 174/8
Sire: +Mr. V8 380/6
Dam: +JDH Ms Water Manso
ABBA: 932290
From the V8 Ranch Cow Family: JDH Water
Miss V8 174/8 is a full sister to Miss V8 844/7, the 2015 International Champion Brahman Female. Our daughters of +Mr. V8 380/6 are some of our most prized possessions, especially when they come from the JDH Water cow family at V8 Ranch. She has produced an internet sale heifer, Miss V8 246/9, who sold in 2020 in our Made for Magic sale to Cecil Williams.
Sire
+Mr. V8 380/6
Sire: (+)JDH Karu Manso 800
Dam: Miss V8 170/6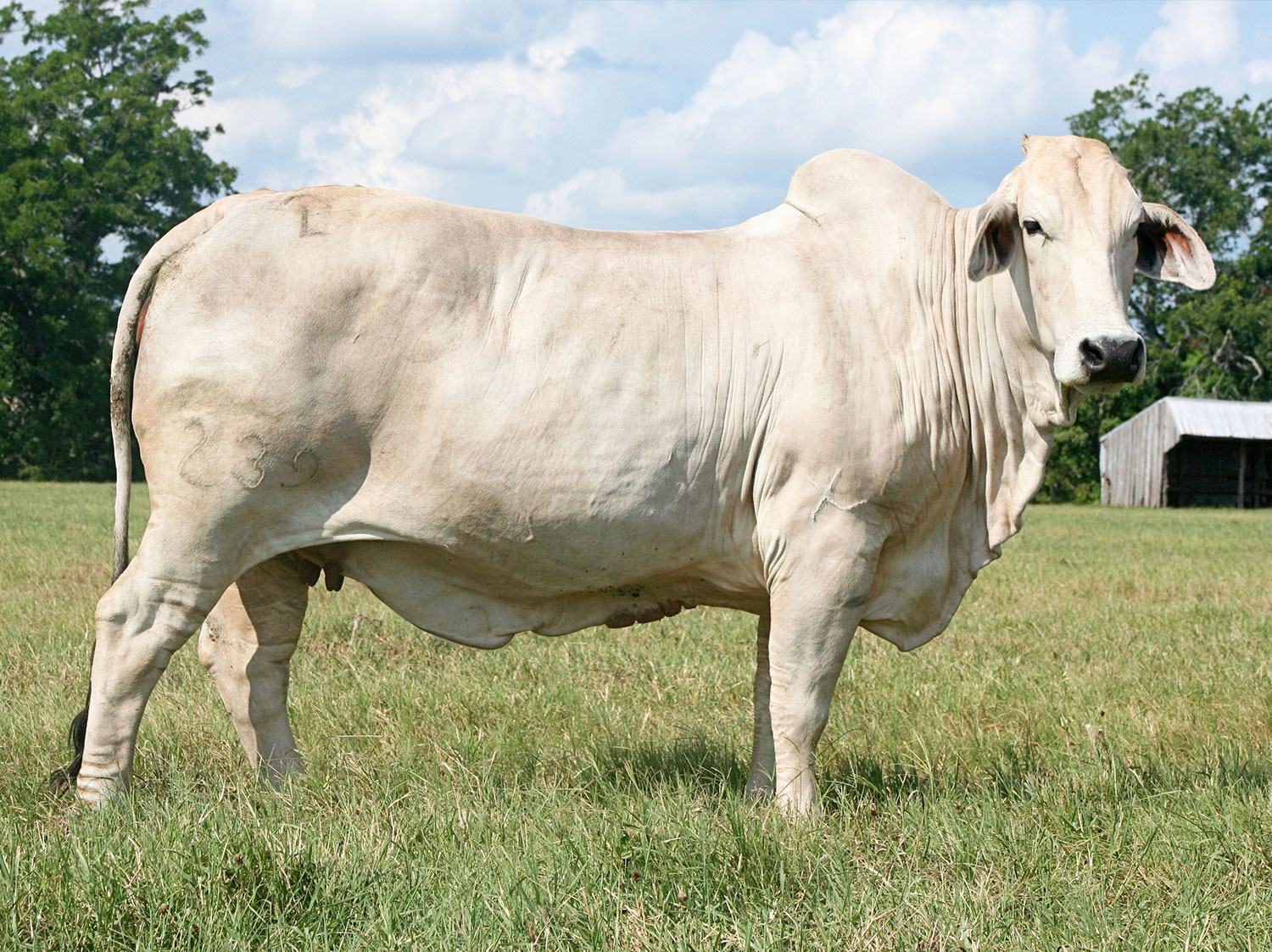 Dam
+JDH Ms Water Manso
Sire: (+)JDH Sir Liberty Manso
Dam: JDH Mattie Trully Manso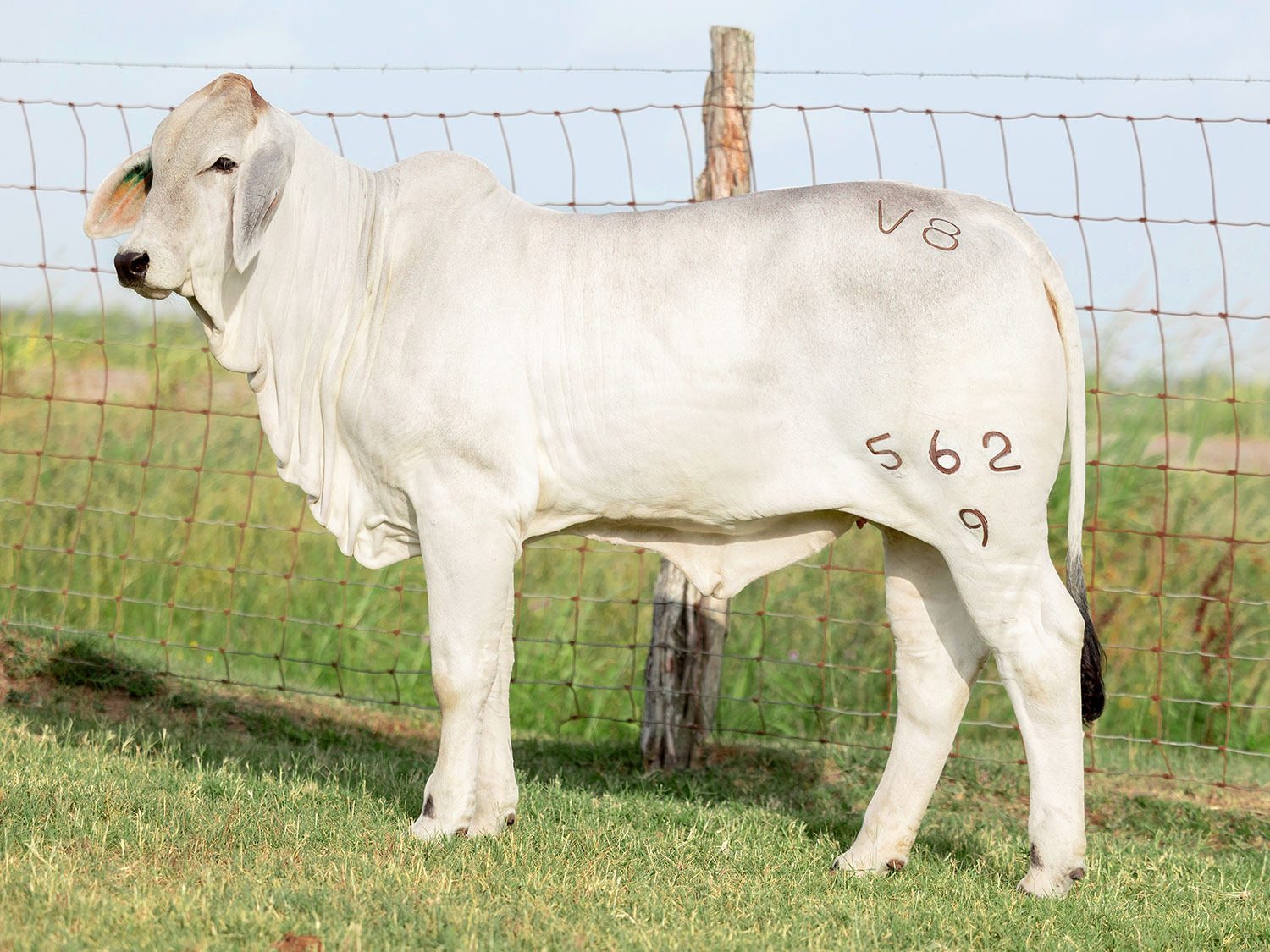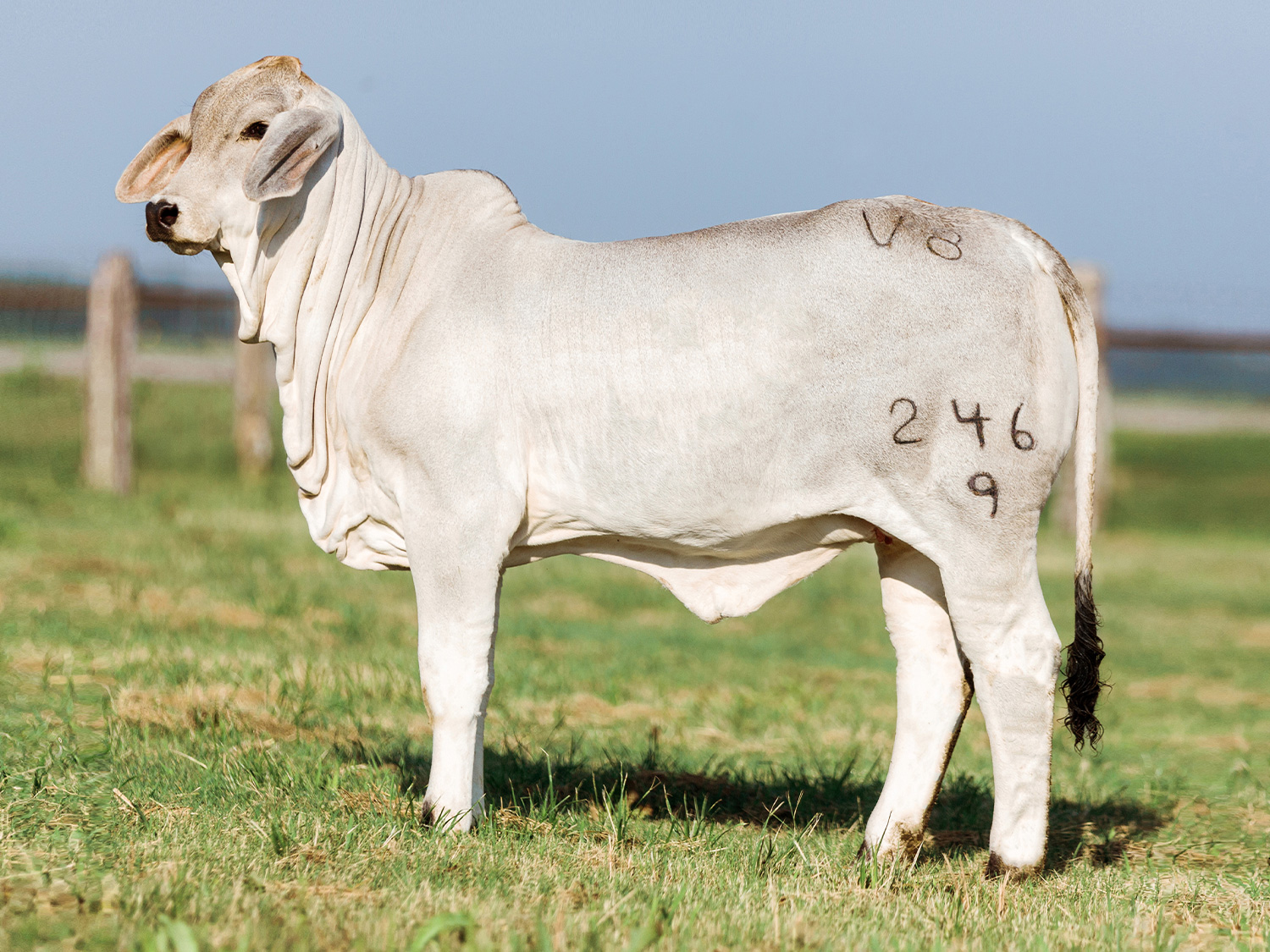 Miss V8 246/9
Sire: Mr. V8 510/7
Dam: Miss V8 174/8
Sold for $26,250 in 2020 Made for Magic Sale to Cecil Williams
Office Location
6329 FM 1096
Boling, Texas 77420
Phone Contacts
979-533-2056
979-657-3223 (fax)
Hours
M-F:  9:00 AM to 5:00 PM 
Weekends: Appointment Only

V8 Ranch, and the V8 brand are registered trademarks in the United States of America and may not be used without permission.