BRAHMAN DONORS | V8 Ranch
+Miss V8 410/6
Sire: (+)JDH Karu Manso 800
Dam: +JJ Ms West Didor 96
ABBA: 837119
Matriarch of her own V8 Ranch Cow Family: +Miss V8 410/6
+Miss V8 410/6 is one of the most widely recognized cows in the Brahman breed and an ideal Brahman donor female. She has graced the cover of The Brahman Journal and we have kept 14 daughters here at V8 as replacement females. In 2020, she passed away at 16 years old, peacefuly in the V8 Ranch front pasture, of old age. In her lifetime, she produced 64 calves and is the dam of famous herd sires Mr. V8 85/7 "Ocho Cinco" and Mr. V8 756/7 "Megastroke." She is the matriarch of her own cow family at V8 Ranch.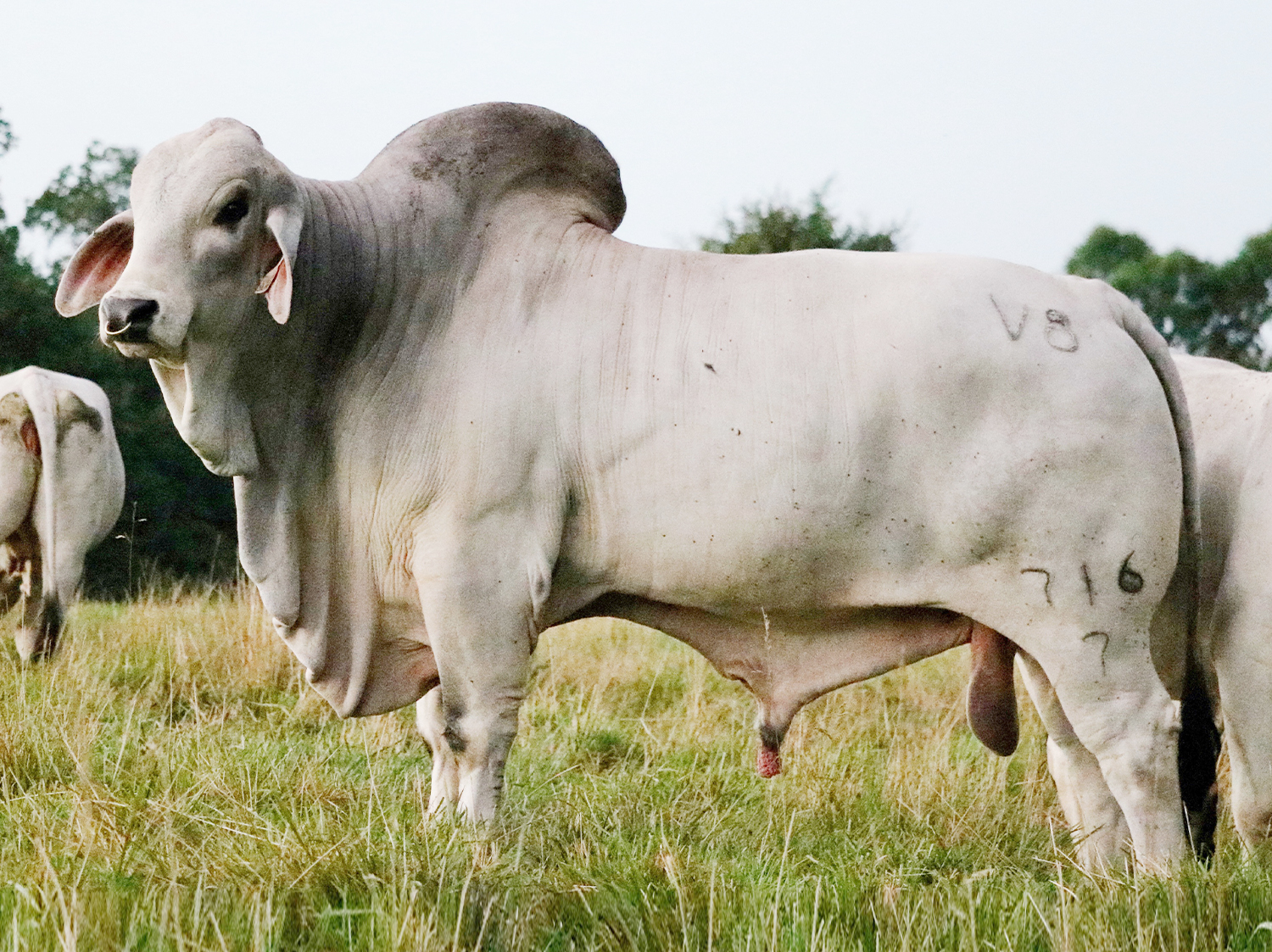 Office Location
6329 FM 1096
Boling, Texas 77420
Phone Contacts
979-533-2056
979-657-3223 (fax)
Hours
M-F:  9:00 AM to 5:00 PM 
Weekends: Appointment Only

V8 Ranch, and the V8 brand are registered trademarks in the United States of America and may not be used without permission.