Mr. V8 85/7
"Ocho Cinco"
Sire: +=JADL Rey Te 110
Dam: +Miss V8 410/6
ABBA: 897587
BW: 83 pounds

Mr. V8 85/7, "Ocho Cinco" was the sire of one of our $28,000 high selling Brahman Female in our May 2017 online heifer sale. He is sired by the Mexican import, #JADL Rey TE 110, who we like for his conformation as well as his Madison x Powerstroke pedigree. When we purchased a limited amount of semen on El Rey, we selectively mated it to the best possible cows on the ranch. We feel this mating with +Miss V8 410/6 was a great choice, as it produced Mr. V8 85/7 and his full sister Miss V8 463/7 who is the 2011 Reserve National Champion. He is a bull with a lot of performance, muscle expression, and power. He ranks in the top 1% of the breed for weaning weight and yearling weight. In addition to all of this, Mr. V8 85/7 produces excellent dispositions on his calves.
Includes one complimentary AI certificate. Additional certificates are $100.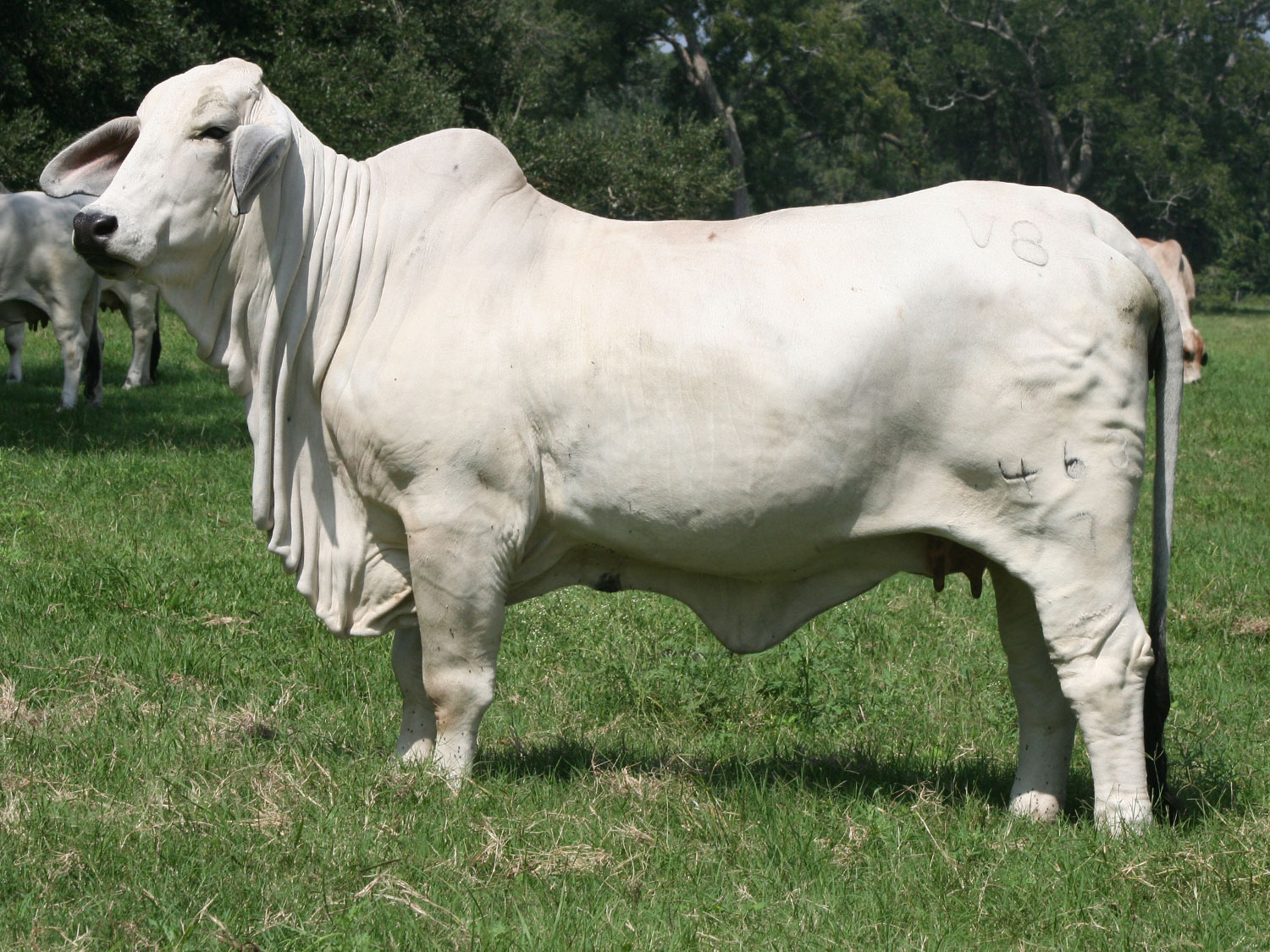 Full Sib to Ocho Cinco
Miss V8 463/7
Sire: +=JADL Rey Te 110
Dam: +Miss V8 410/6
Reserve National Champion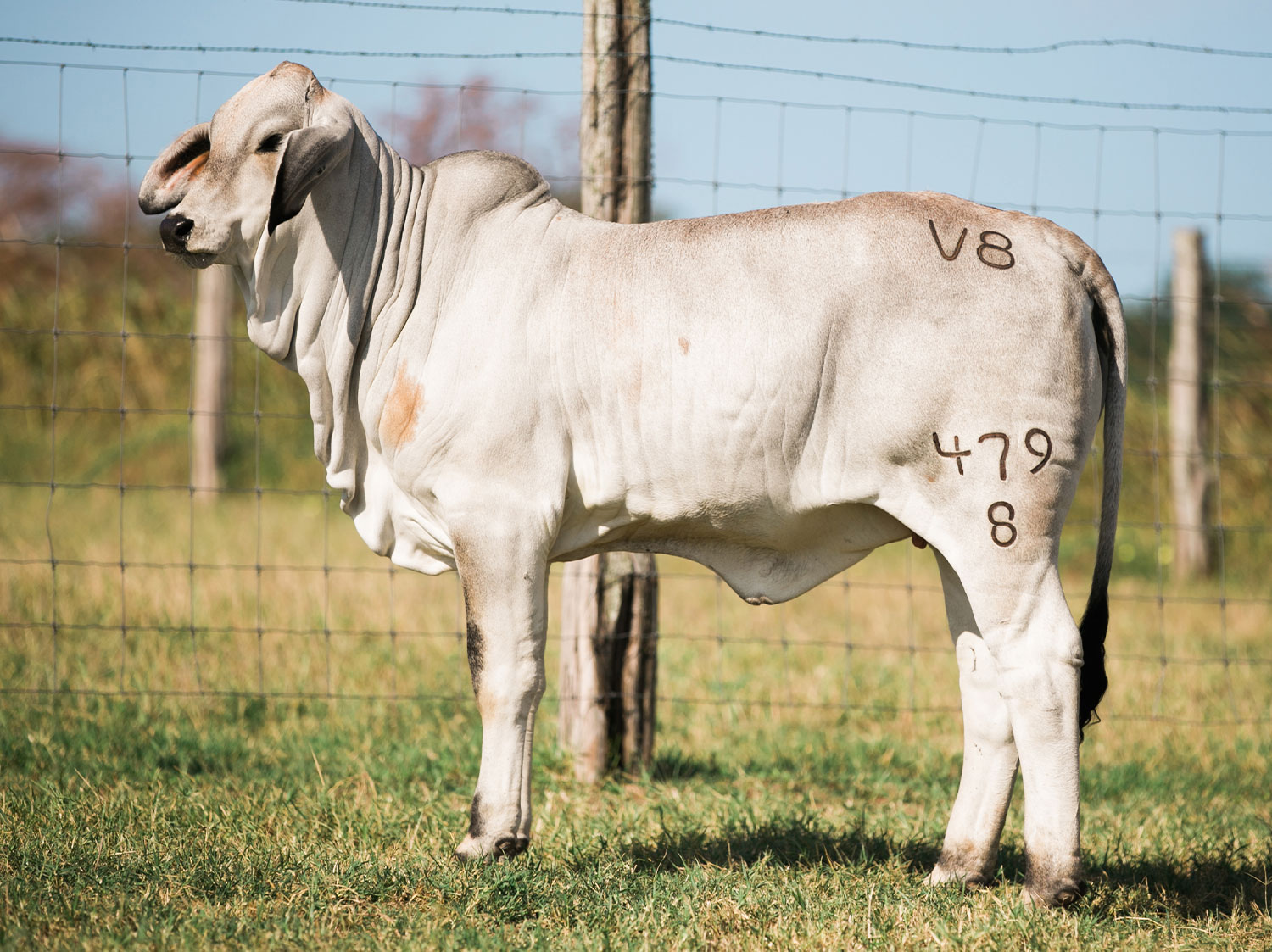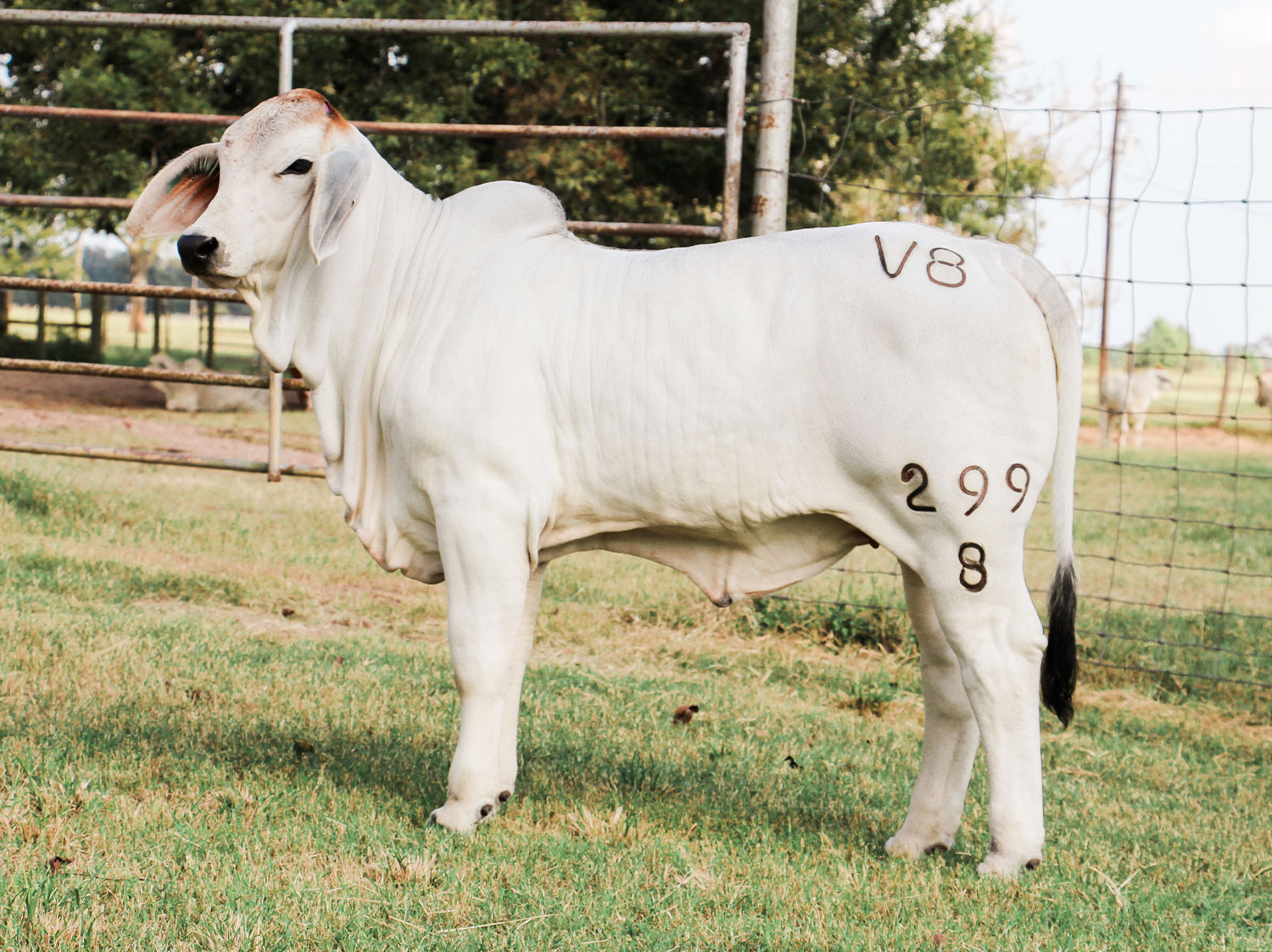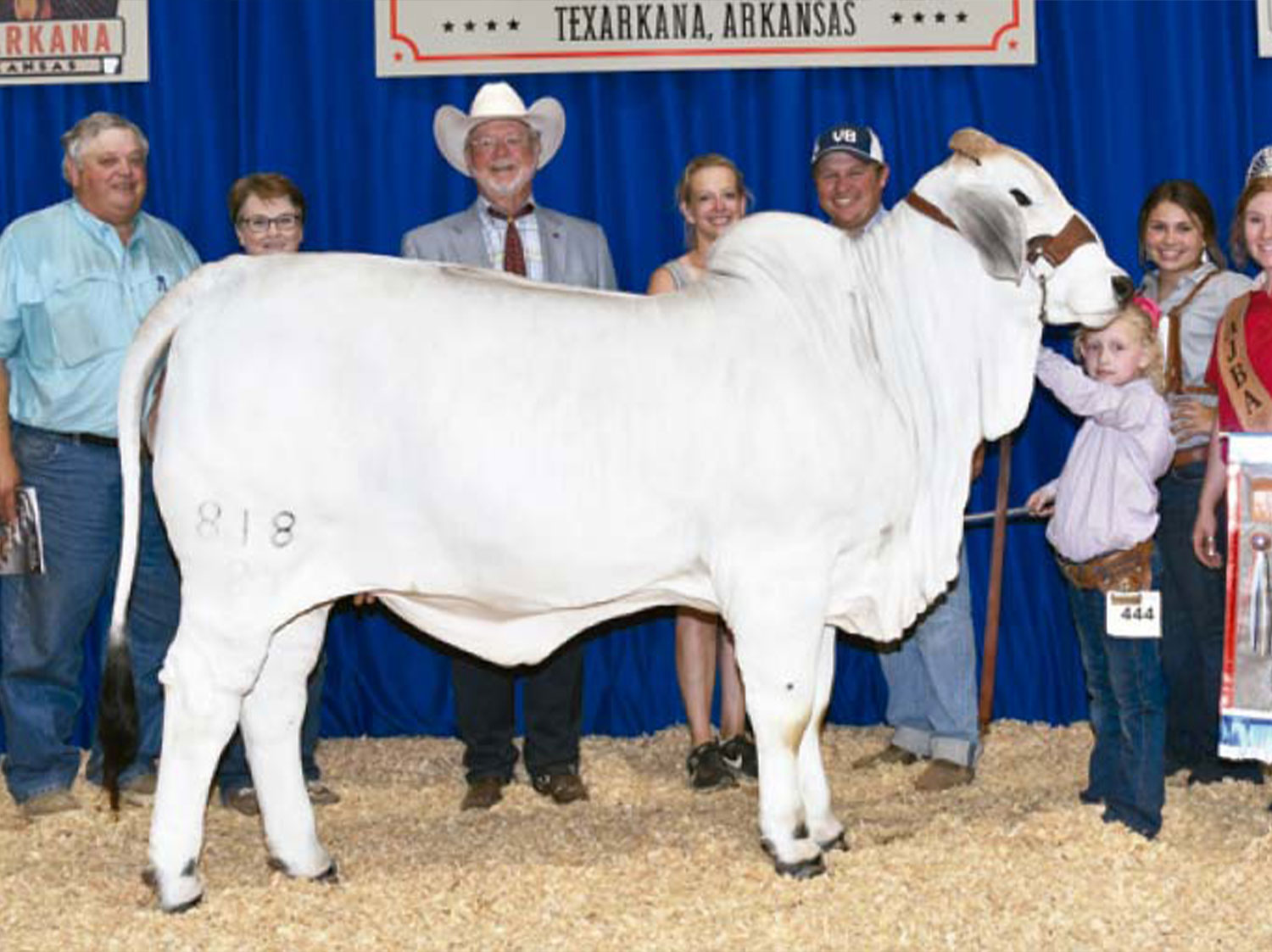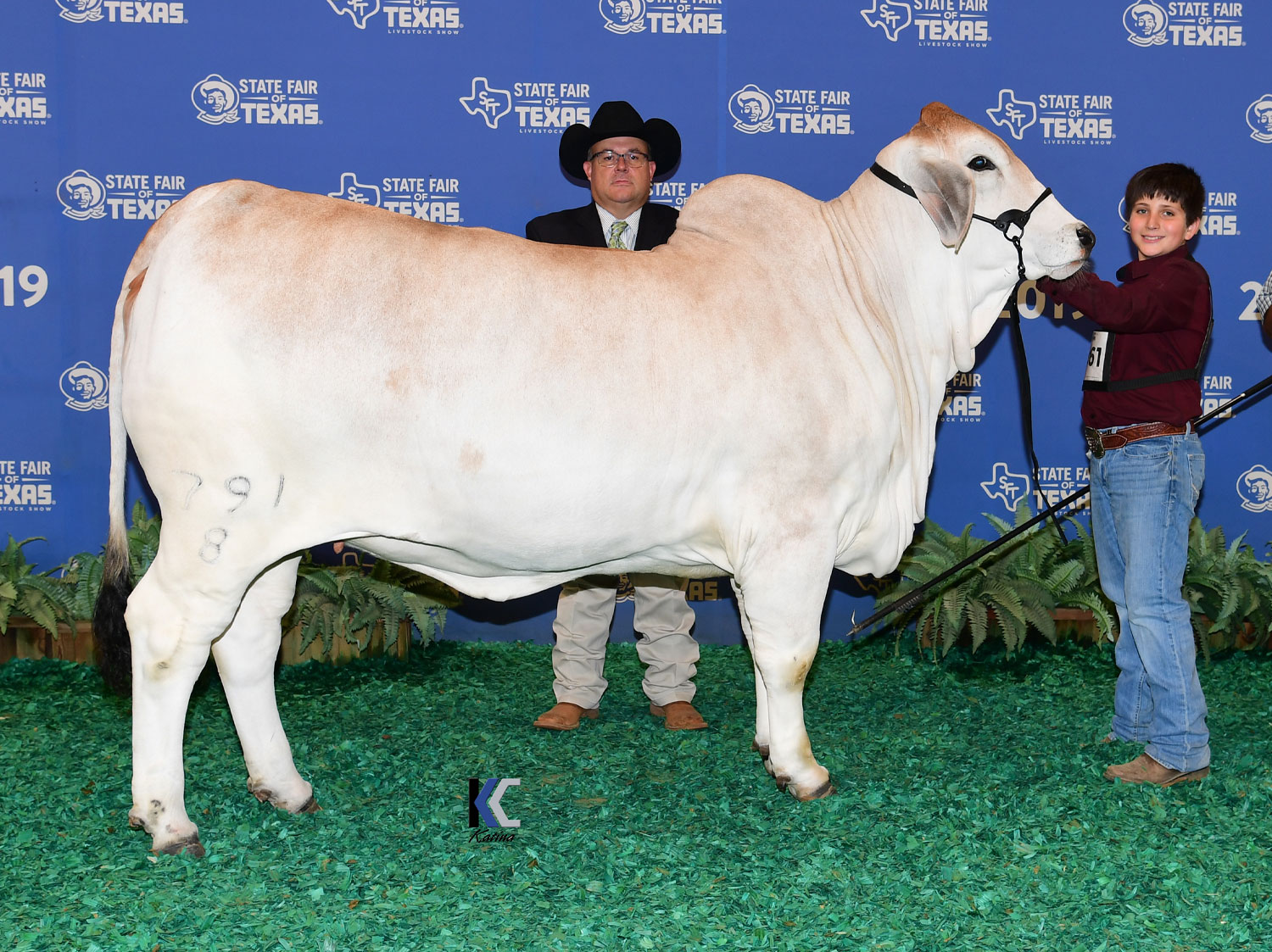 Office Location
6329 FM 1096
Boling, Texas 77420
Phone Contacts
979-533-2056
979-657-3223 (fax)
Hours
M-F:  9:00 AM to 5:00 PM 
Weekends: Appointment Only

V8 Ranch, and the V8 brand are registered trademarks in the United States of America and may not be used without permission.