BRAHMAN DONORS | V8 ranch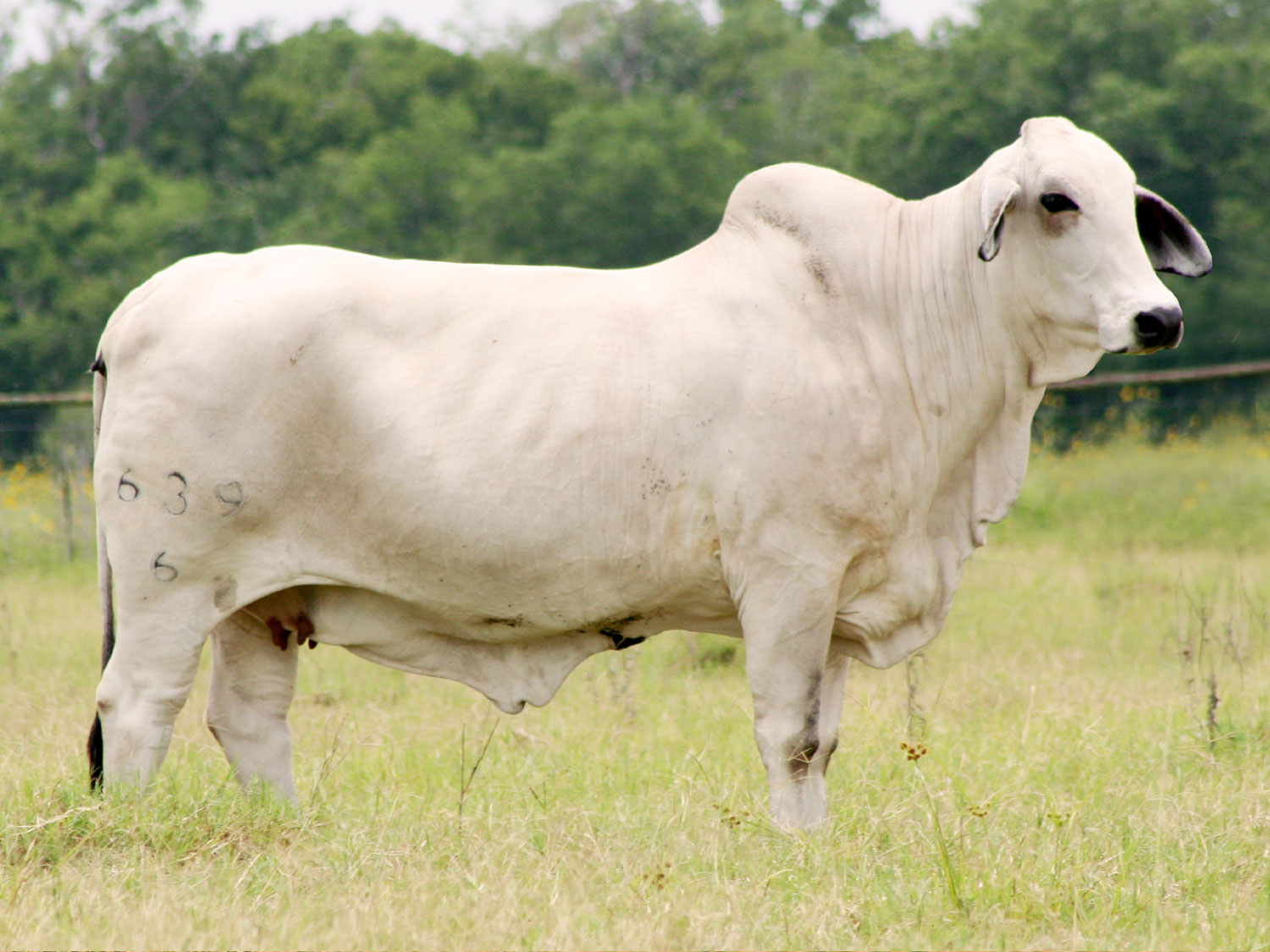 Miss V8 639/6
Sire: (+)JDH Karu Manso 800
Dam: +Miss V8 14/6
ABBA: 853010
From the V8 Ranch Cow Family: +Miss V8 4/5
Miss V8 639/6 is a dark pigmented Brahman Donor Female representing the +Miss V8 4/5 cow family through her mother +Miss V8 14/6, a Powerstroke daughter. When you think of cow families to build your program around, you have to look at consistency and longevity, and this cow family has been just that in our herd. +Miss V8 4/5 has more Register of Renown daughters than any other cow in the breed. This female has a lot of depth of boy and femininity and has worked well with a variety of sires. We have retained replacement females out of Miss V8 639/6 in our herd to continue this line of powerful females.
Notable Progeny and Ancestors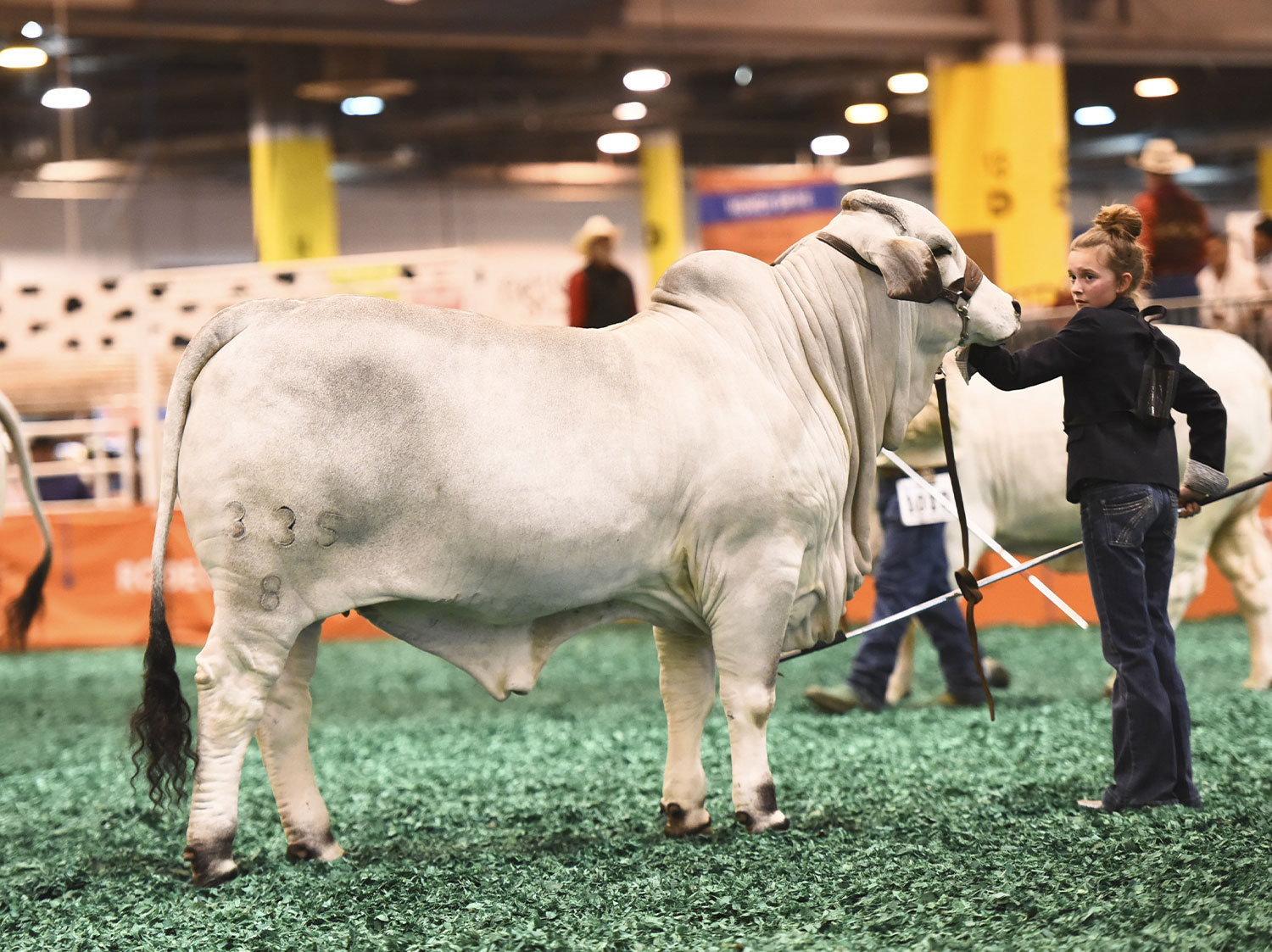 Miss V8 335/8
Sire: Mr. V8 948/6
Dam: Miss V8 639/6
Sold for $25,500 in our 2016 V8 Ranch Internet Sale to JB Show Cattle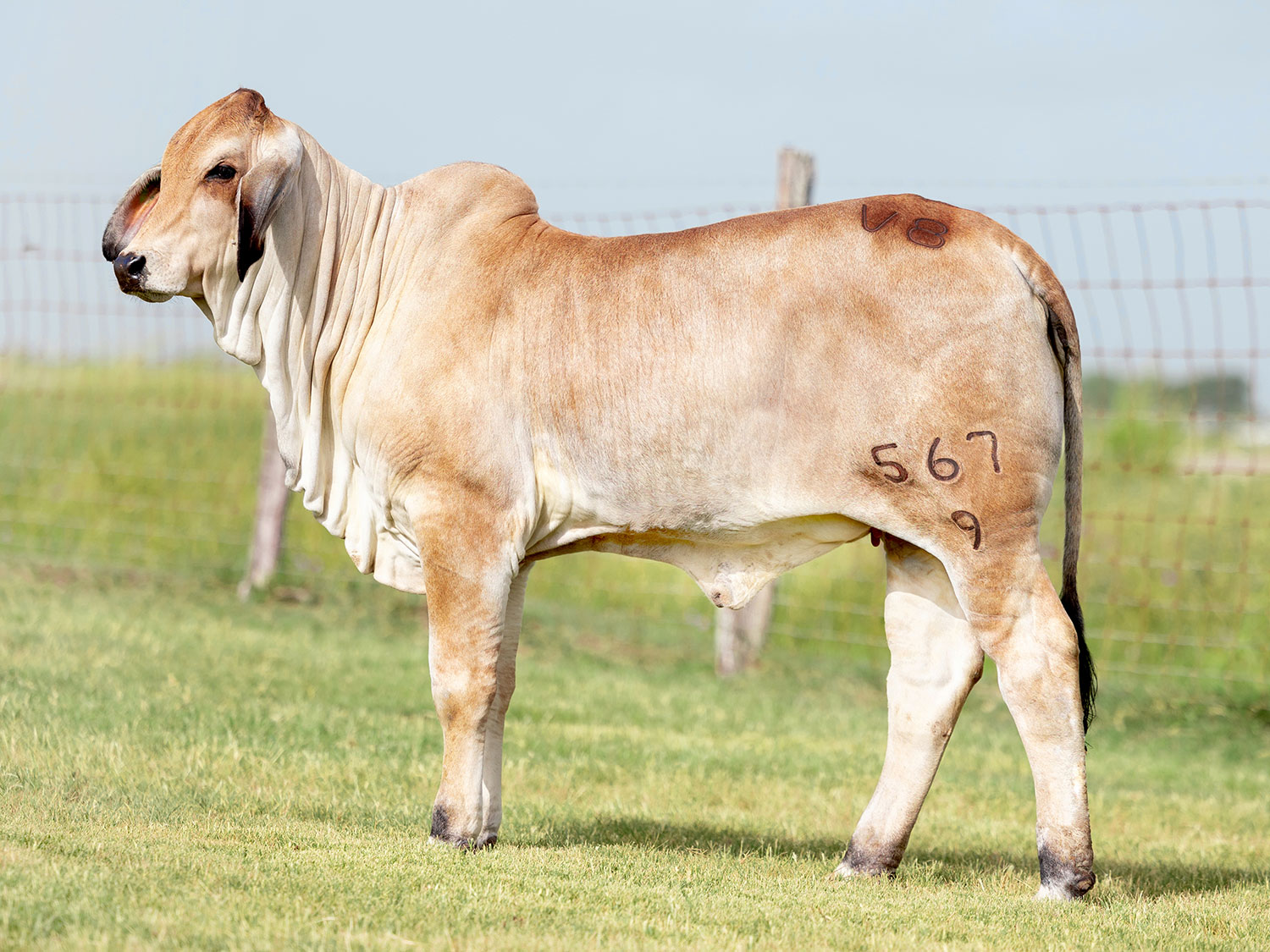 Office Location
6329 FM 1096
Boling, Texas 77420
Phone Contacts
979-533-2056
979-657-3223 (fax)
Hours
M-F:  9:00 AM to 5:00 PM 
Weekends: Appointment Only

V8 Ranch, and the V8 brand are registered trademarks in the United States of America and may not be used without permission.