The 906/2 Cow Family
Miss V8 906/2 cow family at V8 Ranch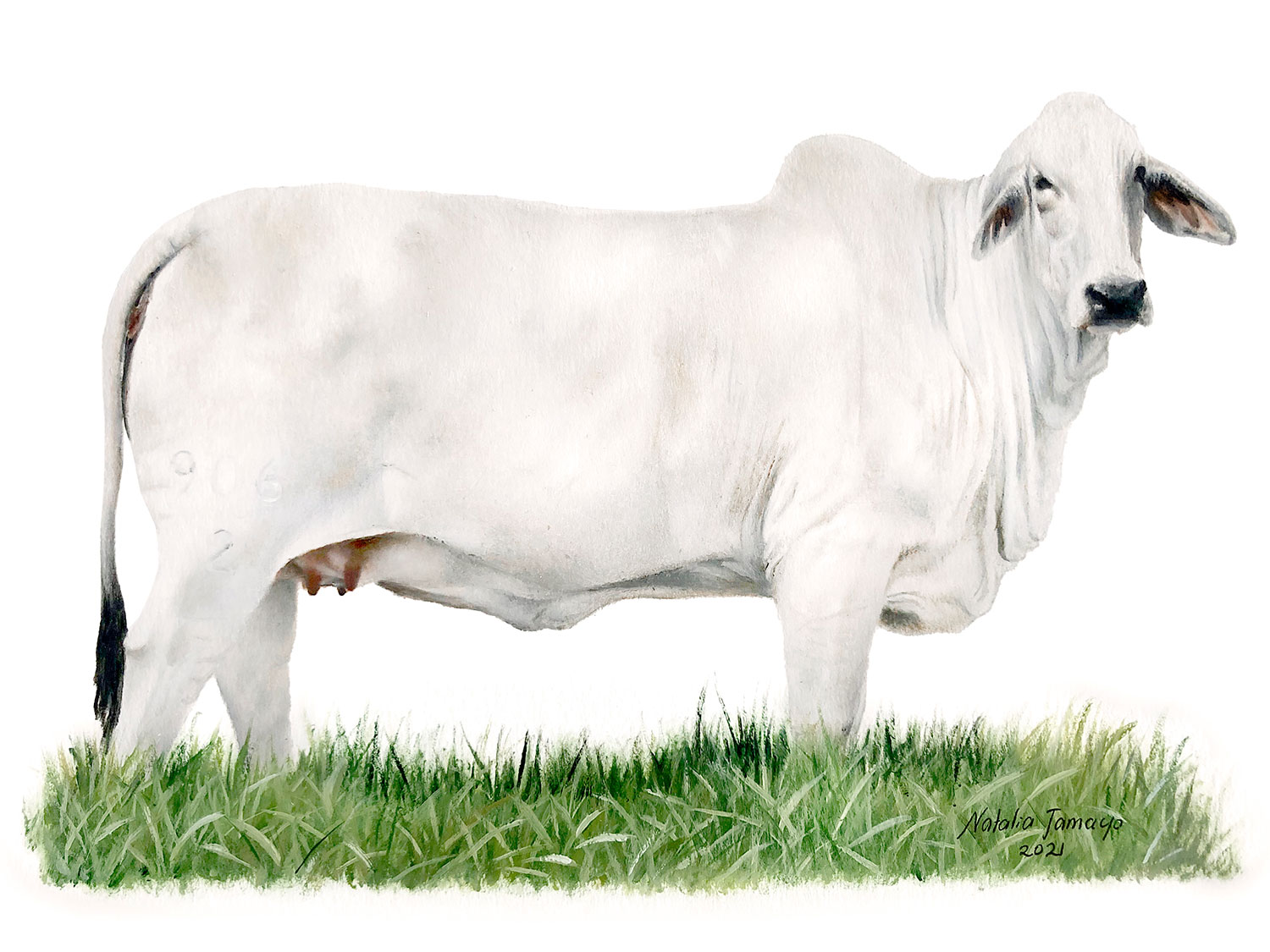 For years, in the late. '70s and early '80s, Jim traveled to Sugarland every two months for the weaning of the heifers. (Sugarland's manager was a good friend who let Jim get first pick.) In the spring of 1980, Jim selected Ester of Sugarland 78, the dam of Miss V8 906/2.  Born in 1982, 906/2 had only 5 daughters and 4 sons in her lifetime. She was never flushed, so all of her progeny are natural calves.  It's a common misconception that embryo transfer calves are superior to natural-born calves. Yet, Miss V8 906/2 is a matriarch who dispels that very notion. She is the foundation cow behind one of our biggest groups of cattle on the ranch, a group that features many show winners and top-selling animals. Like many greats who were overlooked in their lifetimes (think: Bach, VanGogh, Thoreau), Miss V8 906/2 is just now rising to fame for her incredible contribution to the breed as a non-flush cow. Her cow family is proof that the V8 Ranch "bench" is deep, and that even our non-flush females are superior producers.
Like so many of our cattle, the Sugarland female lines combined so impressively with the V8 sires. Her sire, Mr. V8 622/2 was a grandson of +Miss V8 218/1, who was the dam of +Mr. V8 347/2, our first national champion.
Mr. V8 308/1
+Mr. V8 763/1
Miss V8 212/1
SIRE: Mr. V8 622/2
Mr. V8 188/1
Miss V8 588/1
+Miss V8 218/1
Sugarland's Esto 4
Sugarland's Esto 217
Lady Manso of Sugrlnd 30
DAM: Ester of Sugarland 78
Sugarland's Rexcrata 41
Ester of Sugarland 57
Ester of Sugarland 41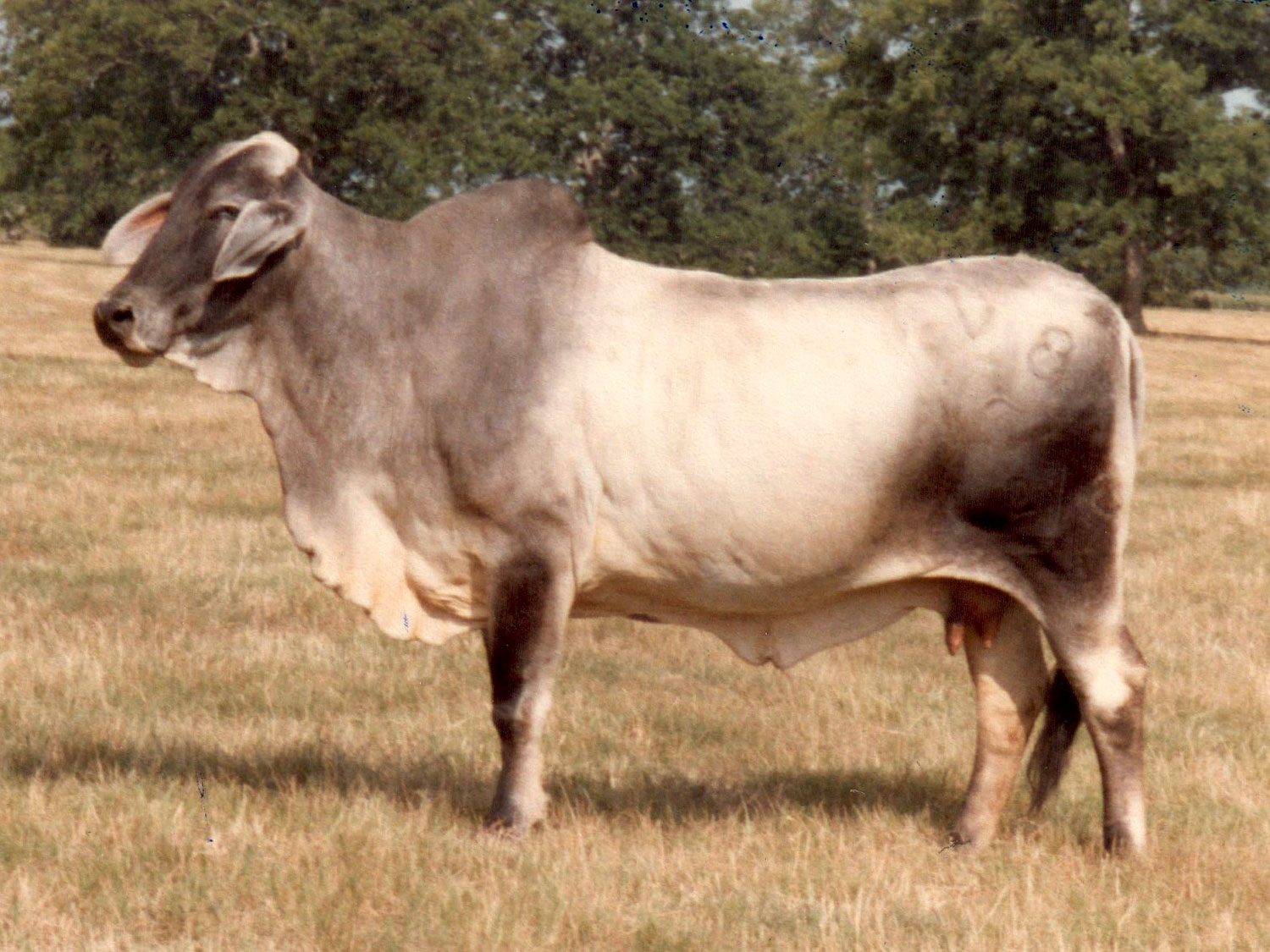 +Miss V8 218/1 , paternal granddam of Miss V8 906/2. Born in 1965 and one of our first Register of Renown females, she is also the dam of +Mr. V8 347/2 "Will," our first National Champion Bull.
You have to be a visionary.
Miss V8 906/2 was the dam of +Mr. V8 189/4. Although a household name, and a Register of Renown sire with worldwide influence, +Mr. V8 189/4 was not a show bull; he was too small. +Mr. V8 189/4 was, however, thick and muscular, so Jim kept him to breed to the longer, taller daughters of (+)Mr. V8 202/3. When asked why he made this not-so-evident choice, Jim replied: "You have to be a visionary."
Born: Spring 1982, Boling, TX
Death: Circa 1997, Boling, TX

Number of Sons: 4
Number of Daughters: 5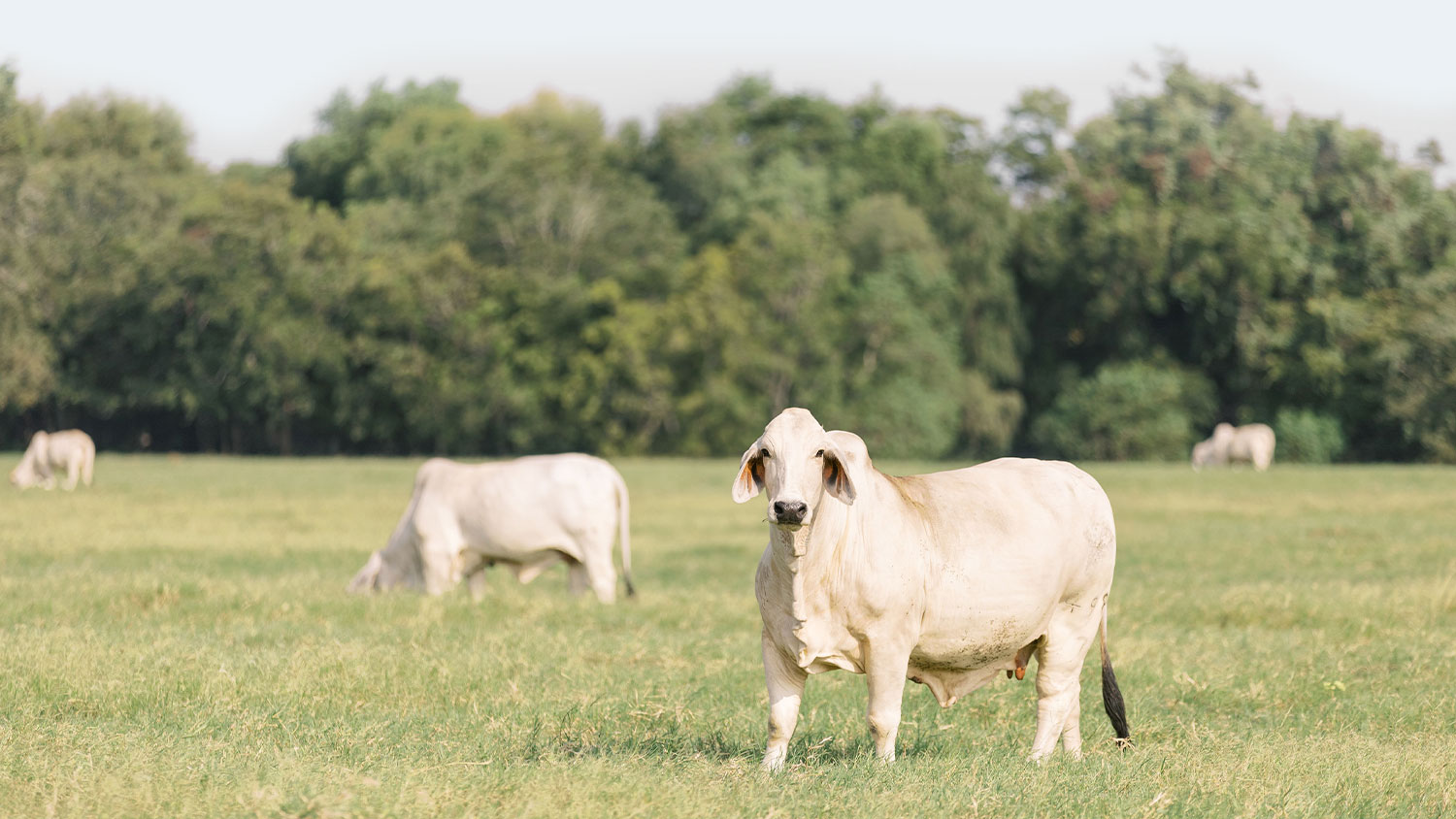 It's interesting to note that Miss V8 630/5, a foundation female in the modern group of producers in this family, was sired by +Mr. V8 189/4, meaning that she is linebred to Miss V8 906/2. Today, granddaughters and grandsons of 630/5 carry on the family tradition of excellence, which is only increasing in notoriety. According to ABBA, 906/2's influence is carried in over 3,000 animals, mostly through her son, +Mr. V8 189/4.
For further study, explore the 906/2 cow family through these sires and donors at V8 Ranch that are in production at this time.
News Updates From This Cow Family…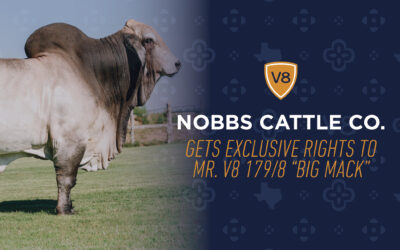 Australian Cattle Rancher Gets Exclusive Rights to Genetics for Mr. V8 179/8 "Big Mack" A Very Big Deal We say that...
Office Location
6329 FM 1096
Boling, Texas 77420
Phone Contacts
979-533-2056
979-657-3223 (fax)
Hours
M-F:  9:00 AM to 5:00 PM 
Weekends: Appointment Only

V8 Ranch, and the V8 brand are registered trademarks in the United States of America and may not be used without permission.