+Mr. V8 194/7

Sire: +JDH Sir Avery Manso 159/7
Dam: +Miss V8 464/6
ABBA: 902942
BW: 83 pounds
From the V8 Ranch Cow Family: Claydesta 807U5
A tremendous Brahman Herd Sire with a stellar pedigree, outstanding performance, and purple ribbons to back up his visual quality. He started his show career as 2012 International Calf Champion and ended it as Reserve Senior Champion at the 2013 National Show. But it's not the purple banners that excite us about 194, it's his carcass merit and performance. He was the highest scanning bull of his calf crop for %IMF (marbling).
In our 2016 Internet Bull Sale, he sired the top two indexing bulls of the sale. We have been extremely pleased with his production of both bulls and females that have been good enough to show, but are backed with moderate birth weights, performance, and carcass to be accepted by commercial cattlemen.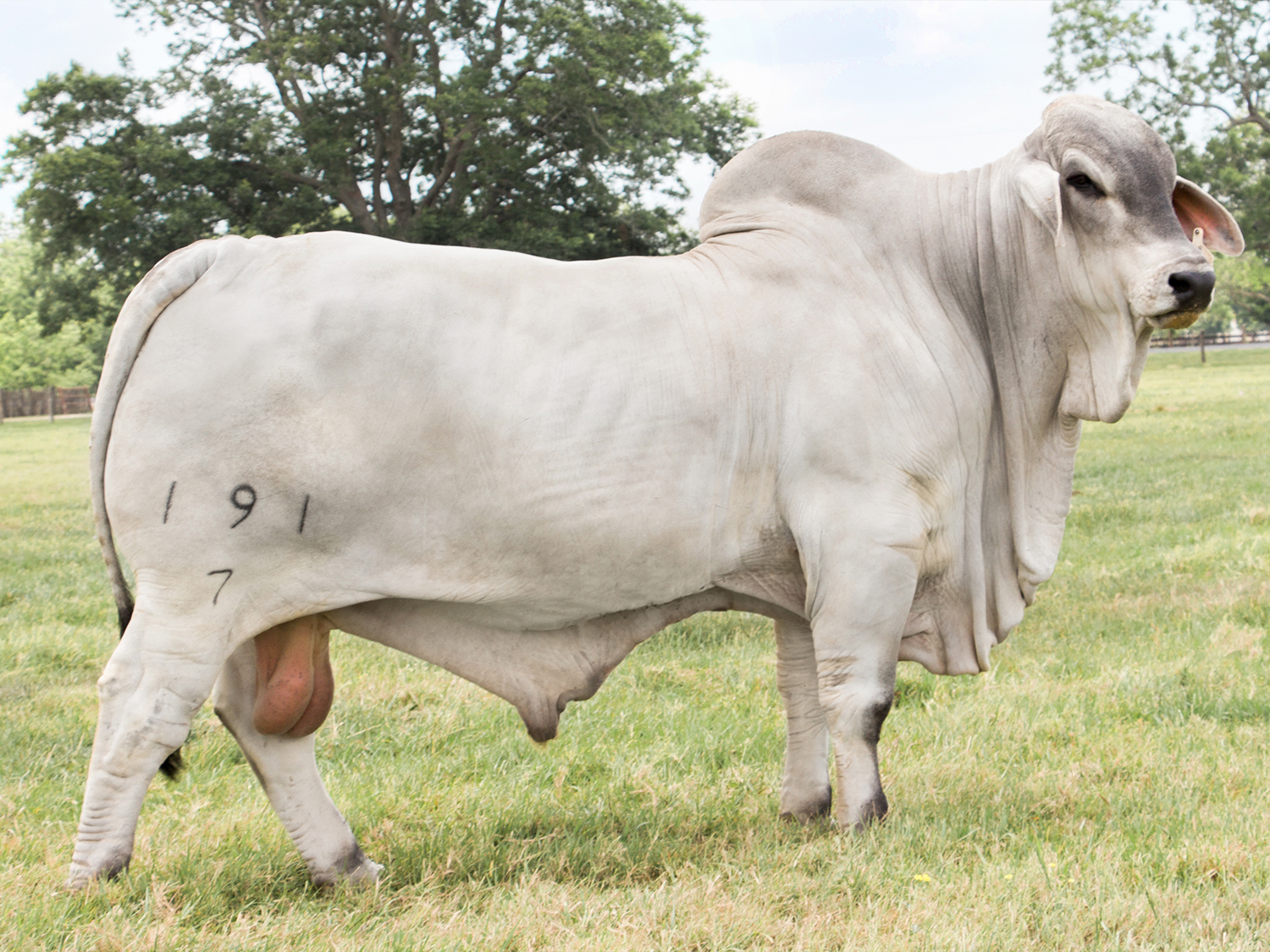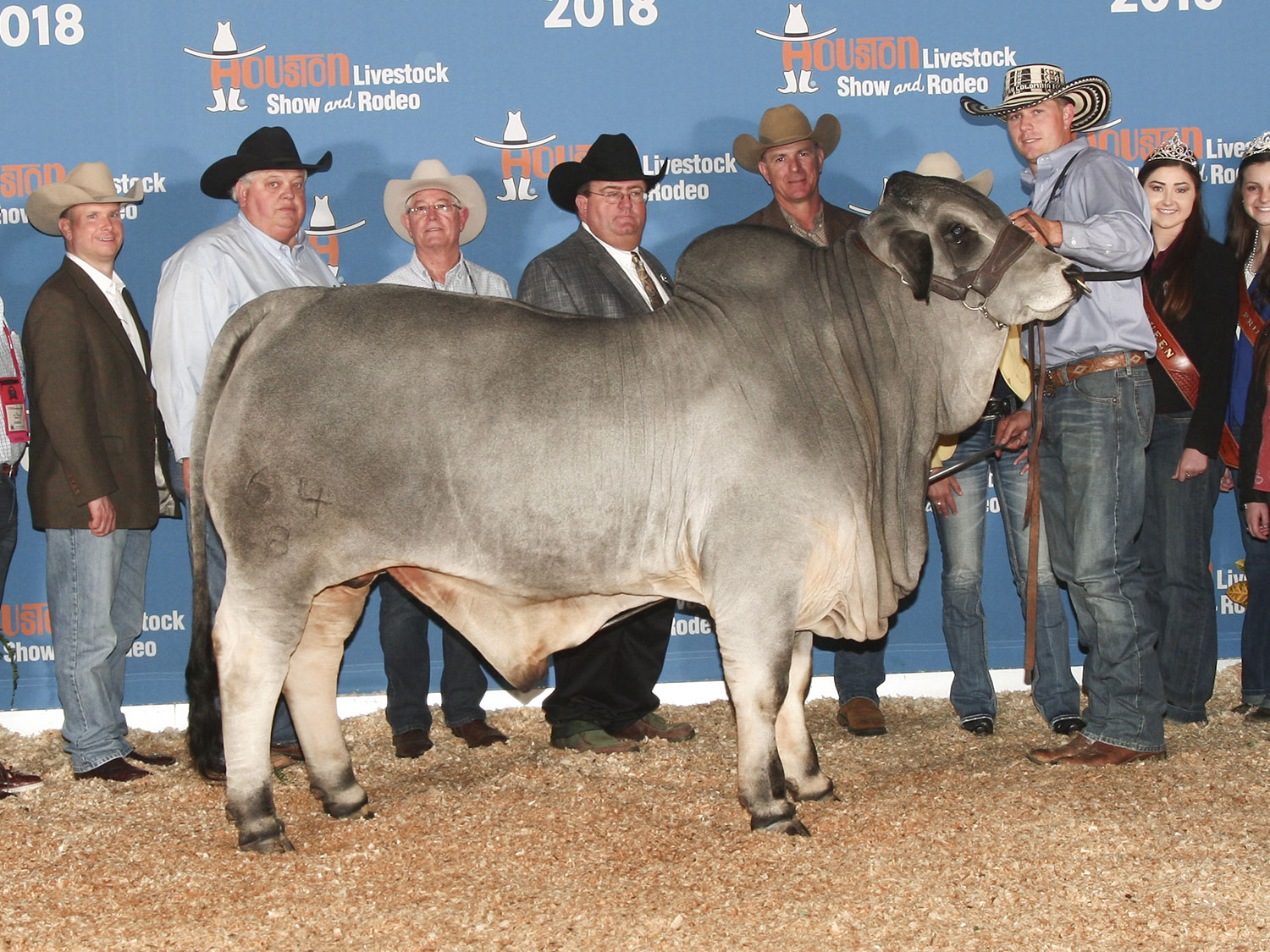 Mr. V8 64/8
Sire: Mr. V8 194/7
Dam: Miss V8 545/7
Reserve Intermediate Champion, 2018 International Brahman Show; Herd sire for Marco Barba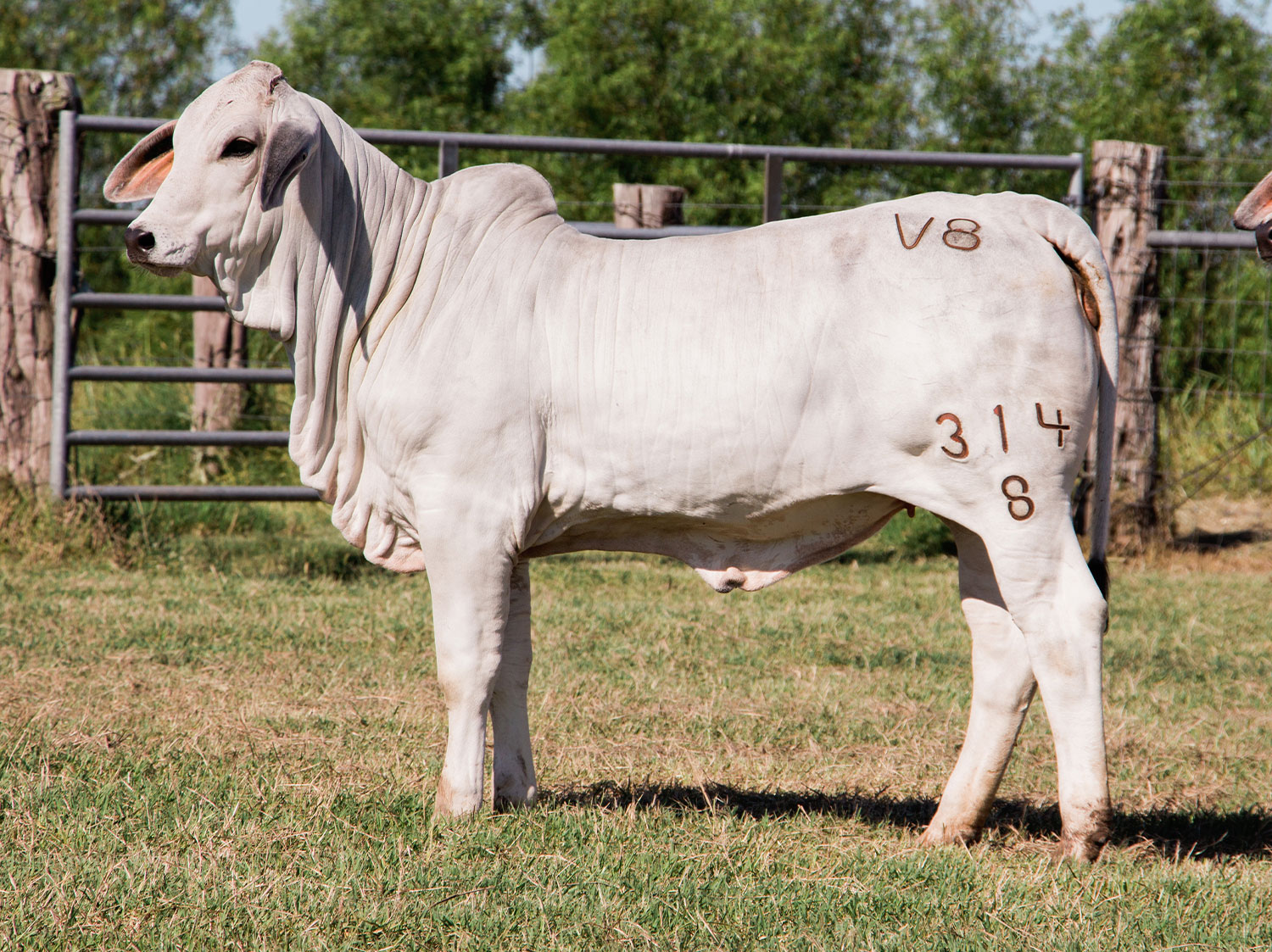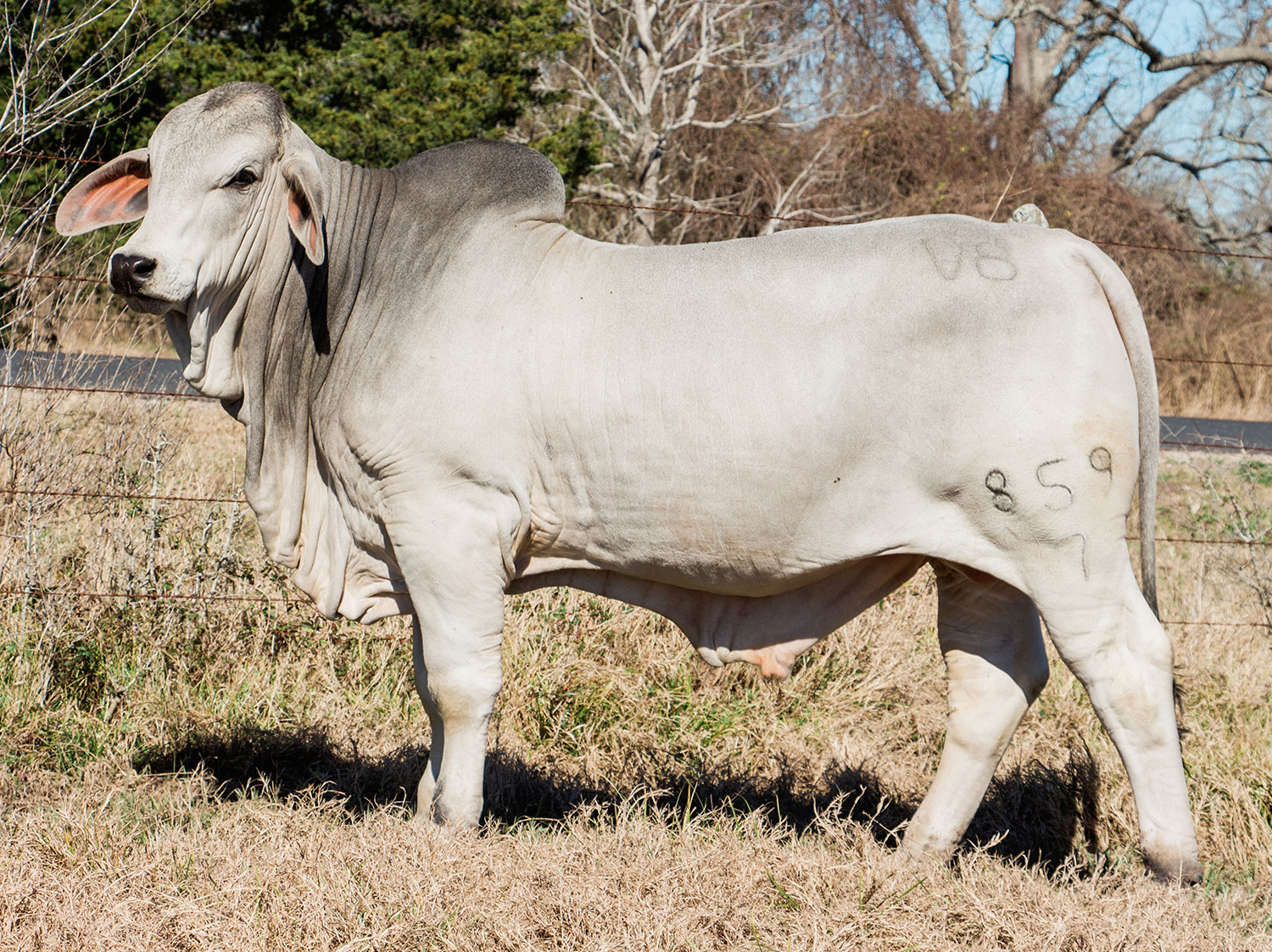 Mr. V8 859/7
Sire: Mr. V8 194/7
Dam: Miss V8 363/6
Sold for $17,500 in our 2016 V8 Ranch Performance Bull Sale to Escape Ranch.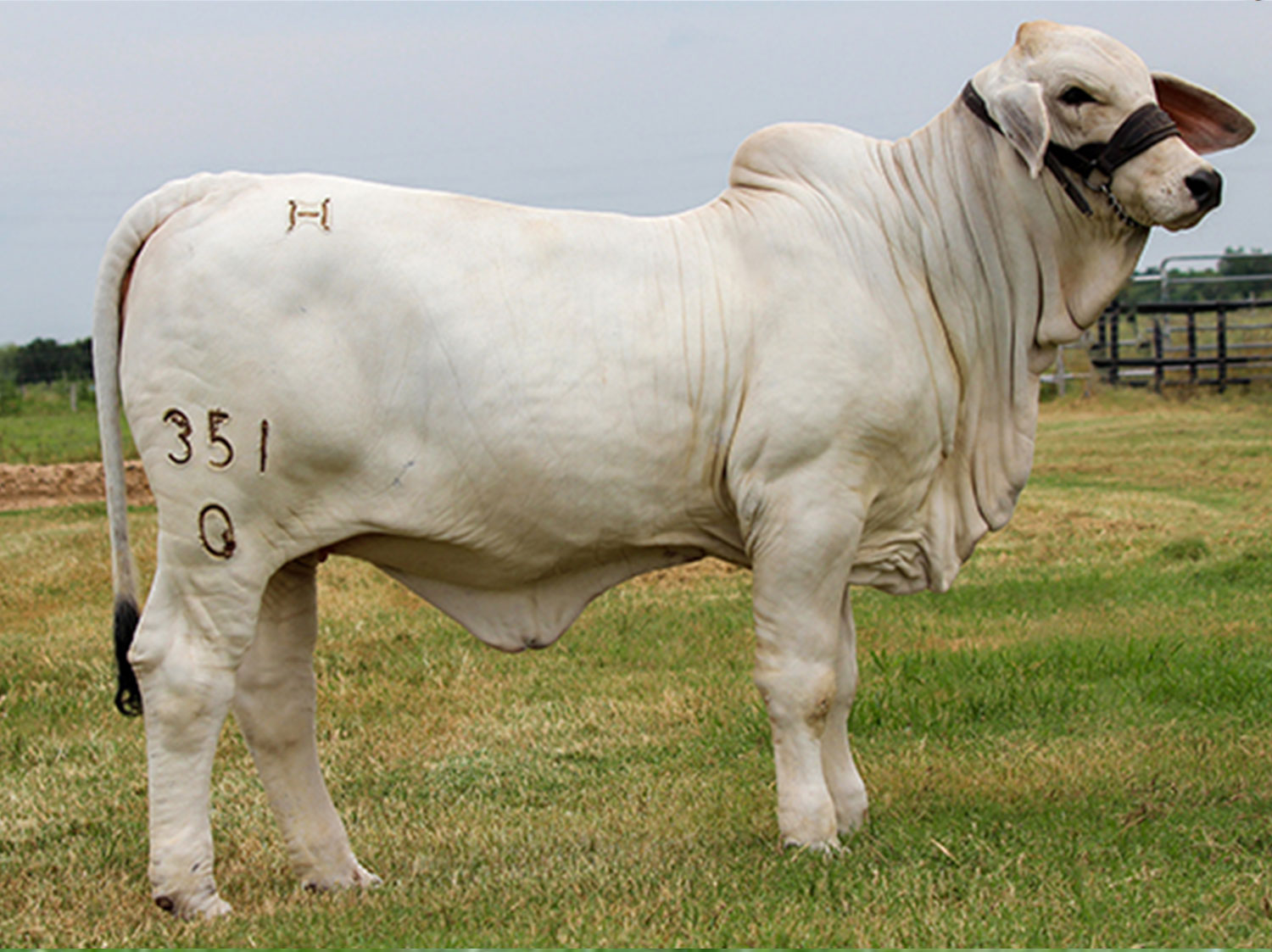 Lady H Stella Manso 351/0
Sire: Mr. V8 194/7
Raised by: Heritage Cattle Co.
Sold for $28,601 in the Fall 2020 Heritage Cattle Company Online Production Sale
Office Location
6329 FM 1096
Boling, Texas 77420
Phone Contacts
979-533-2056
979-657-3223 (fax)
Hours
M-F:  9:00 AM to 5:00 PM 
Weekends: Appointment Only

V8 Ranch, and the V8 brand are registered trademarks in the United States of America and may not be used without permission.