+Mr. V8 380/6 claimed another American Brahman Breeders Association (ABBA) national championship at the 2020 National Show. This marks the third time for the title for the bull known across the breed as "The Machine," because of his ability to consistently sire quality. He previously won the title in 2016 and 2017, plus he has earned the international award in 2014, 2016, 2018 and 2020.
In addition to the group title, his progeny claimed the National Grand Champion Bull and National Grand Champion Female titles at the show. Mr. V8 322/8, a two time division winner at Houston, was named senior and grand champion bull, while Miss V8 203/9 was the calf and grand champion female. Both of these champions are owned in partnership with GKB Cattle.
The Brahman Journal reported that 380/6 was the #1 sire of champions in the United States from 2011-2018. Currently, his progeny have earned 45 national and international titles combined abroad and domestically and he has sired winners in both gray and red Brahmans.
In addition to the wins on the national and international stages, he has sired numerous calves that have won at all levels of competitions. His progeny have also been in demand in the sale ring and he has produced numerous donor females and herd sires.
He is sired by (+)JDH Karu Manso 800 and his dam, Miss V8 170/6 is a daughter of +Mr. V8 287/5 "Superstroke". 
He ranks in the top 10% of the breed in seven traits, including a top 1% for weaning, yearling , carcass weight and ribeye area.
Semen is available on the +Mr. V8 380/6 bull at $25,000/unit domestically and $500/unit foreign. For more information on him and to place semen orders visit his sire page from V8 Ranch.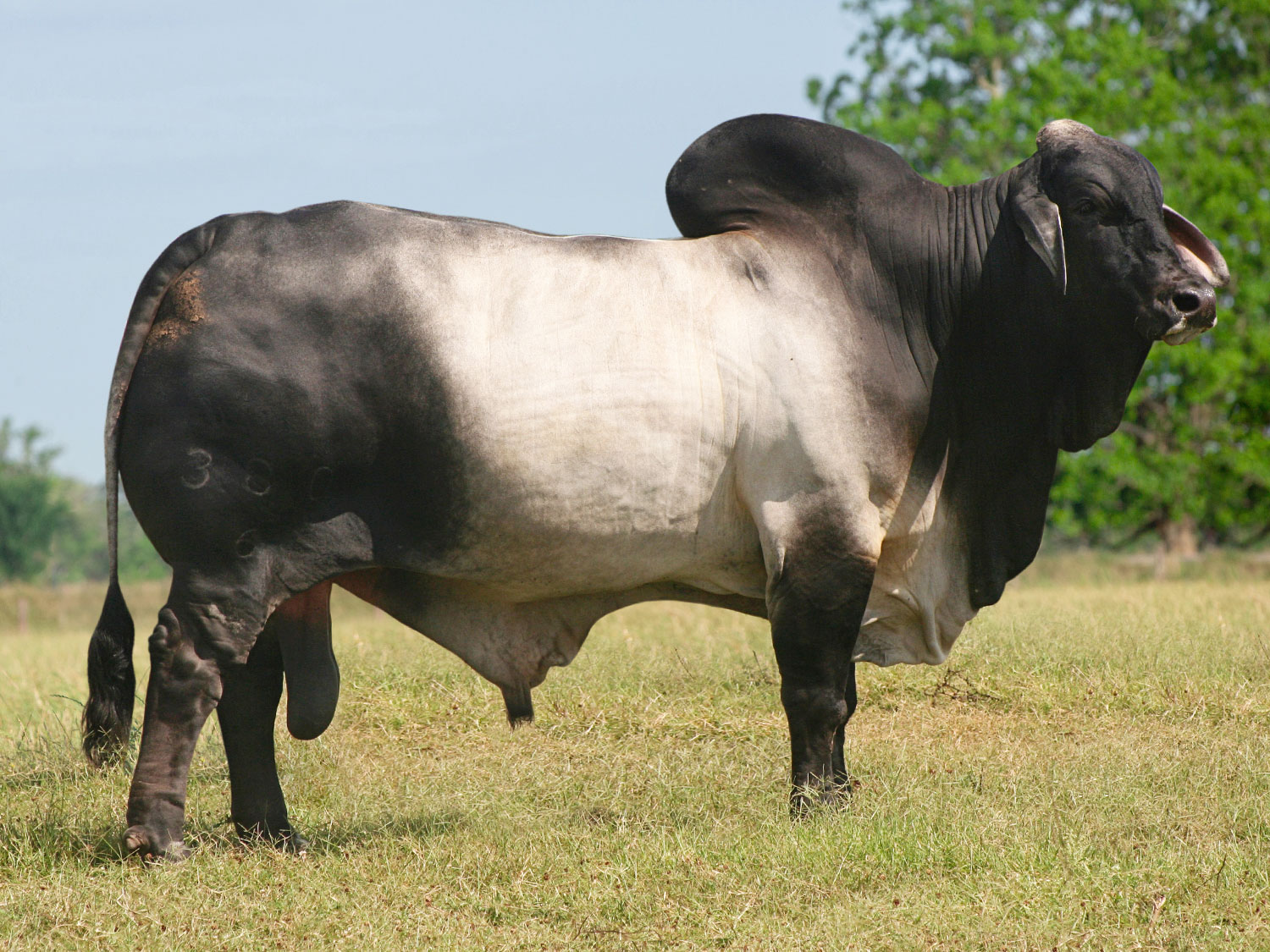 Members of the winning 2020 Get include:
2020 National Champion Get of Sire, +Mr. V8 380/6