Mr. V8 824/8 (P)
"Polled Solution"
Sire: +Mr. V8 279/7 (P) 
Dam: Miss V8 578/7
ABBA: 1009940
BW: 83 pounds
From the V8 Ranch Cow Family: Claydesta 807U5
Smooth polled with beautiful breed character and pigment, Polled Solution has the traits and genetics to produce the Polled Brahman for the future. He is heavy muscled, level topped, balanced, and has a very moderate sheath with a small, tight prepuce. Plus, his pedigree boasts the best of V8 cow power. From our famed Claydesta 807U5 cow family, his dam is a full sister to +Mr. V8 191/7. His sire +Mr. V8 279/7 (P) stems from one of the original V8 polled cow families, Miss V8 491/3 (P), from Sugarland breeding.
Includes one complimentary AI certificate. Additional certificates are $25.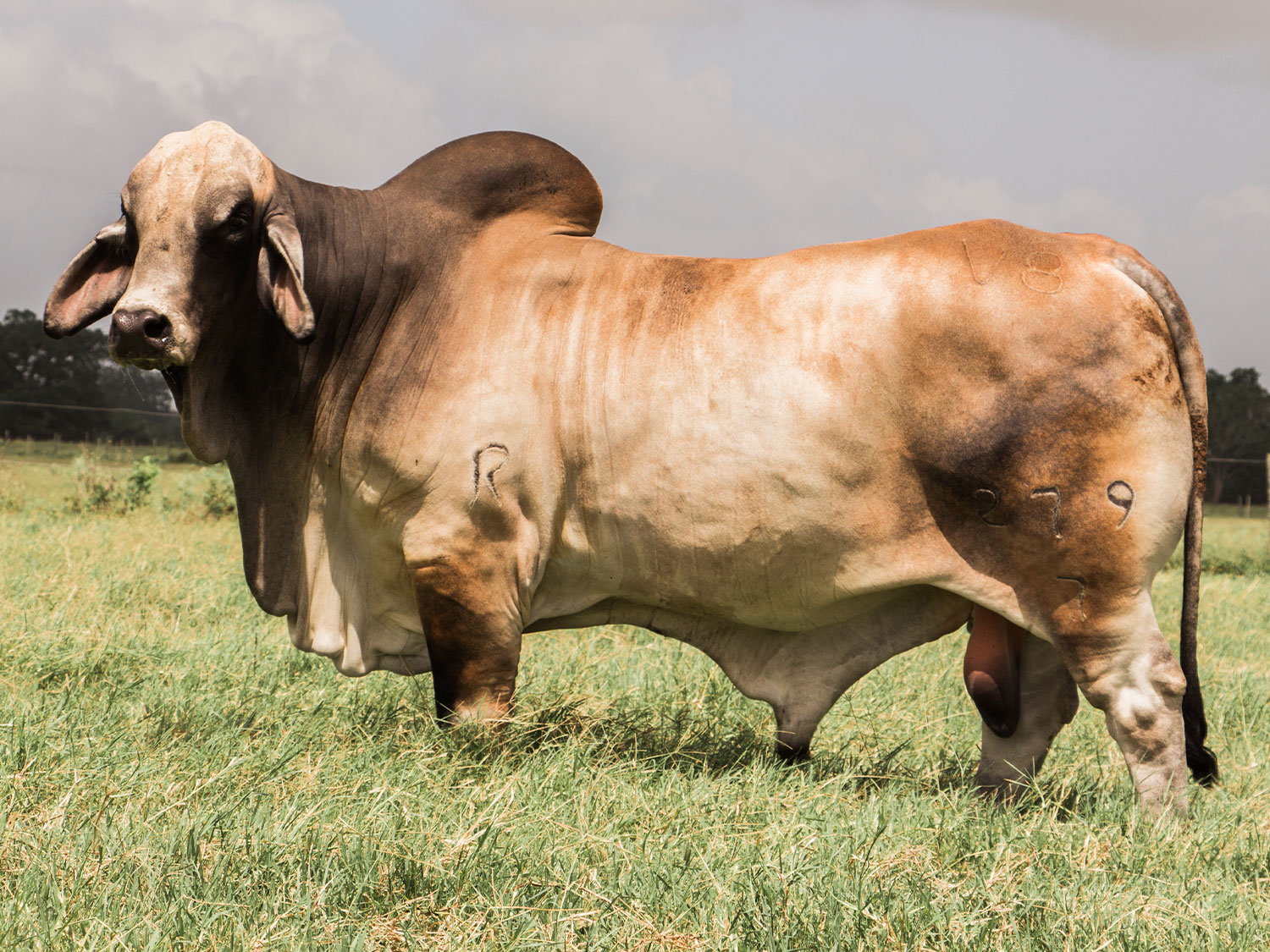 Sire of Mr. V8 824/8 (P)
+Mr. V8 279/7
Sire: +JDH Mr. Elmo Manso
Dam: Miss V8 510/6
Office Location
6329 FM 1096
Boling, Texas 77420
Phone Contacts
979-533-2056
979-657-3223 (fax)
Hours
M-F:  9:00 AM to 5:00 PM 
Weekends: Appointment Only

V8 Ranch, and the V8 brand are registered trademarks in the United States of America and may not be used without permission.