Made for Magic V Online Sale
It's Sale Time at V8!
In order to bid in the V8 Ranch Made for Magic online sale, you must be registered with DVAuction. Contact us if you have any probems or receive any errors about your registration. You can also contact us to verify your registration prior to the sale.
Made for Magic V Online Heifer Sale
Sale Opens: July 4 at 12:01 AM CST
Sale Closes: July 5 at 7:00 PM CST
Online at: DVAuction.com
Finding Magic In A World Full of Adversity
Welcome Friends,
At this writing, we're experiencing severe drought, sky-high gas prices, inflation, and more. But even when we're world-weary, there are reasons to feel good about the future. I've always believed in taking an aggressive, progressive, and positive approach to our breeding program, no matter the external conditions. It's good to rest, just not on one's laurels.
In our last sale, Miss V8 472/9 "Magic" sold one half-interest for a record-breaking $150,000. She is now one of the most popular, well-loved Brahman females on the national circuit with multiple division wins in her first year. "Magic" isn't a fluke; she's the result of an intentional, strategic program that responds to – and sometimes creates – the most sought-after traits and trends within the Brahman breed.  For this sale, we hand-picked heifers with the genetics that will serve your herds now, and well into the future.
I hope you'll visit us on the ranch so we can share our long-term vision, and explain, in detail, why we selected these females to shape the next phase in the evolution of our breed. Right now, we could all use a little bit of magic. We guarantee you'll find plenty right in our front pasture.
Yours truly,
Jim Williams
You must be registered and approved for bidding to be able to participate. Register here.
Made for Magic V Sale Opens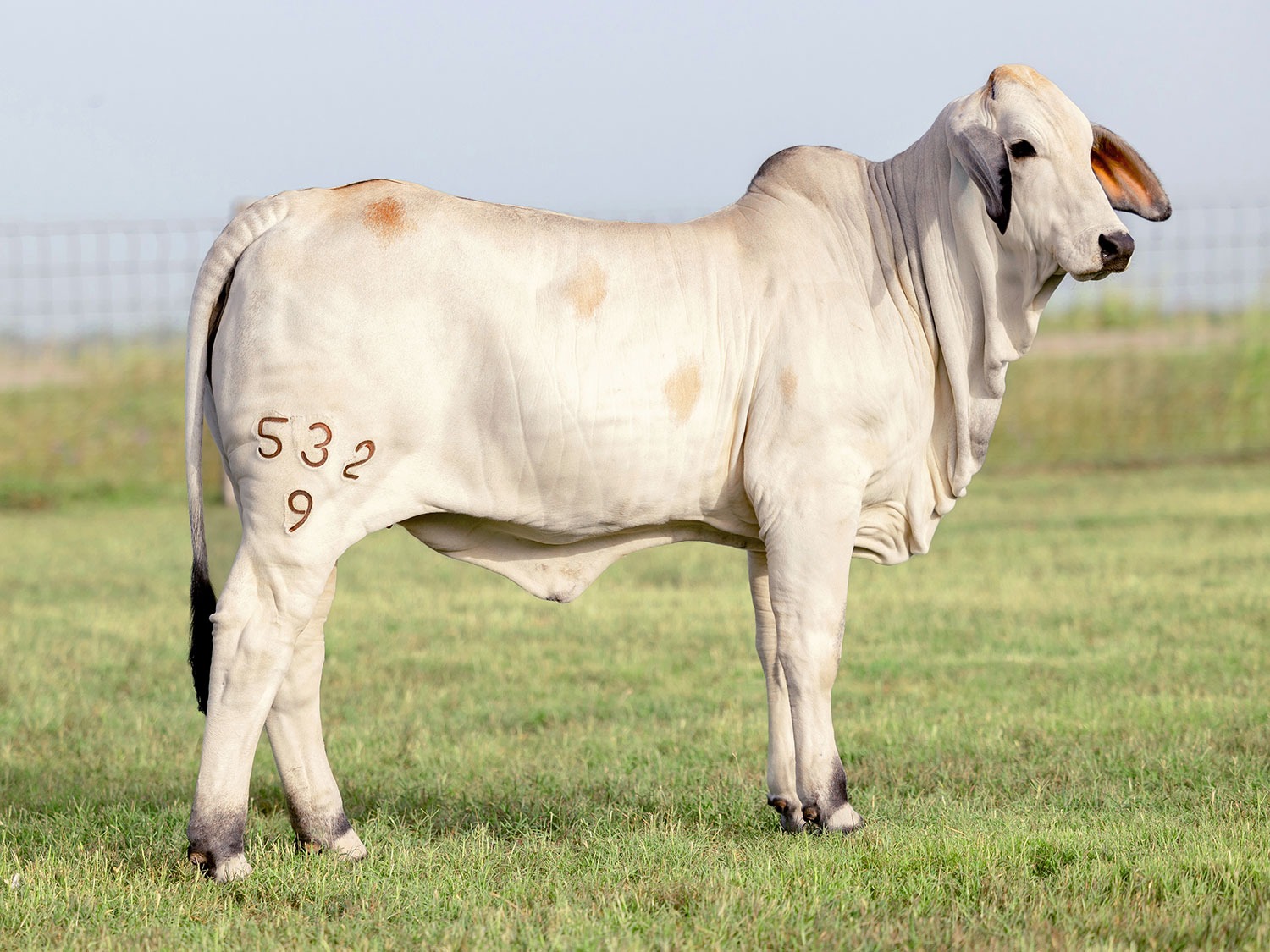 Lot 1
Miss V8 532/9
Registration: 1036614
Date of Birth: September 4, 2021
Sire: Mr. V8 322/8
Dam: JDH Lady Manso 563
V8 Cow Family: Outcross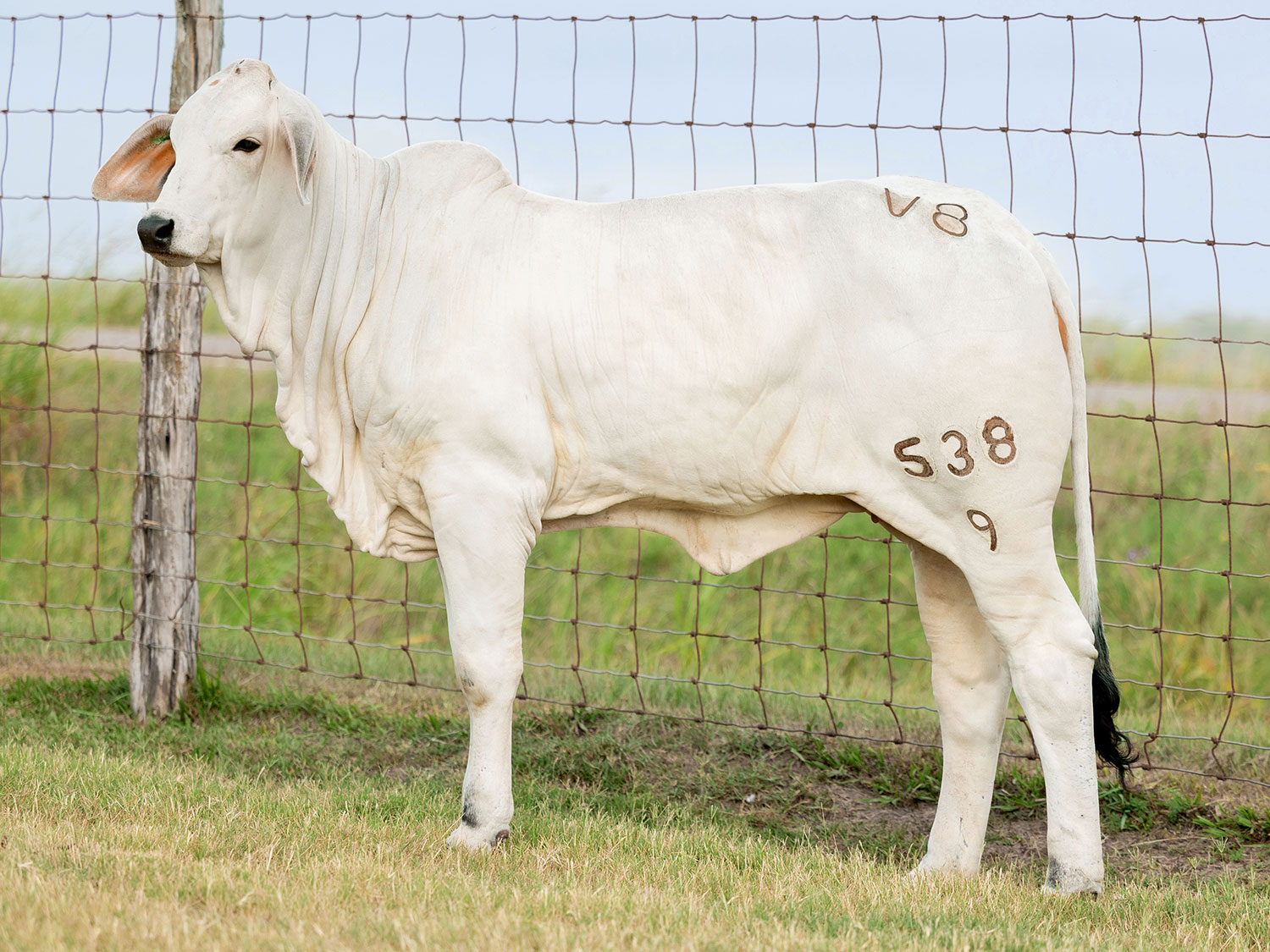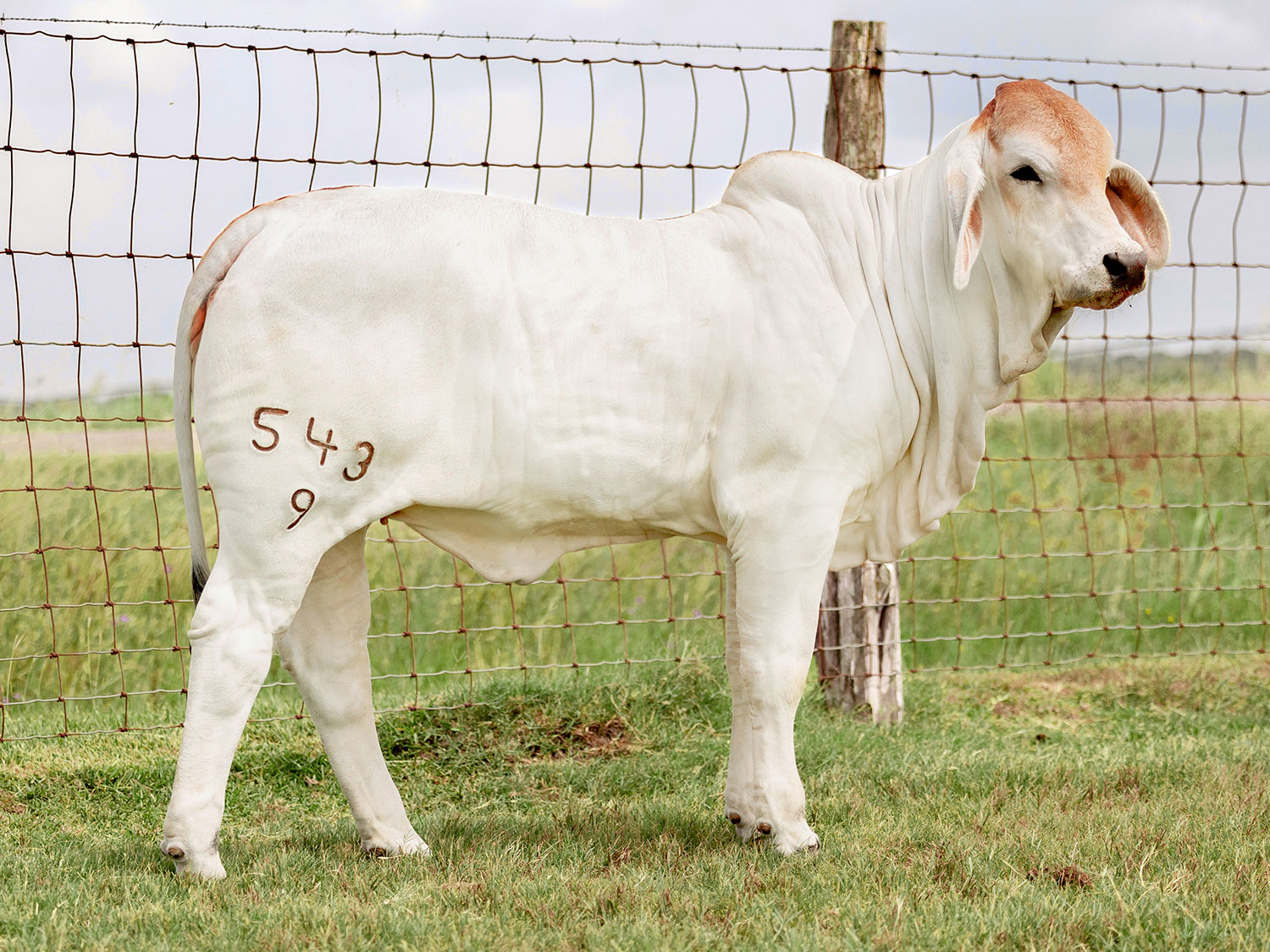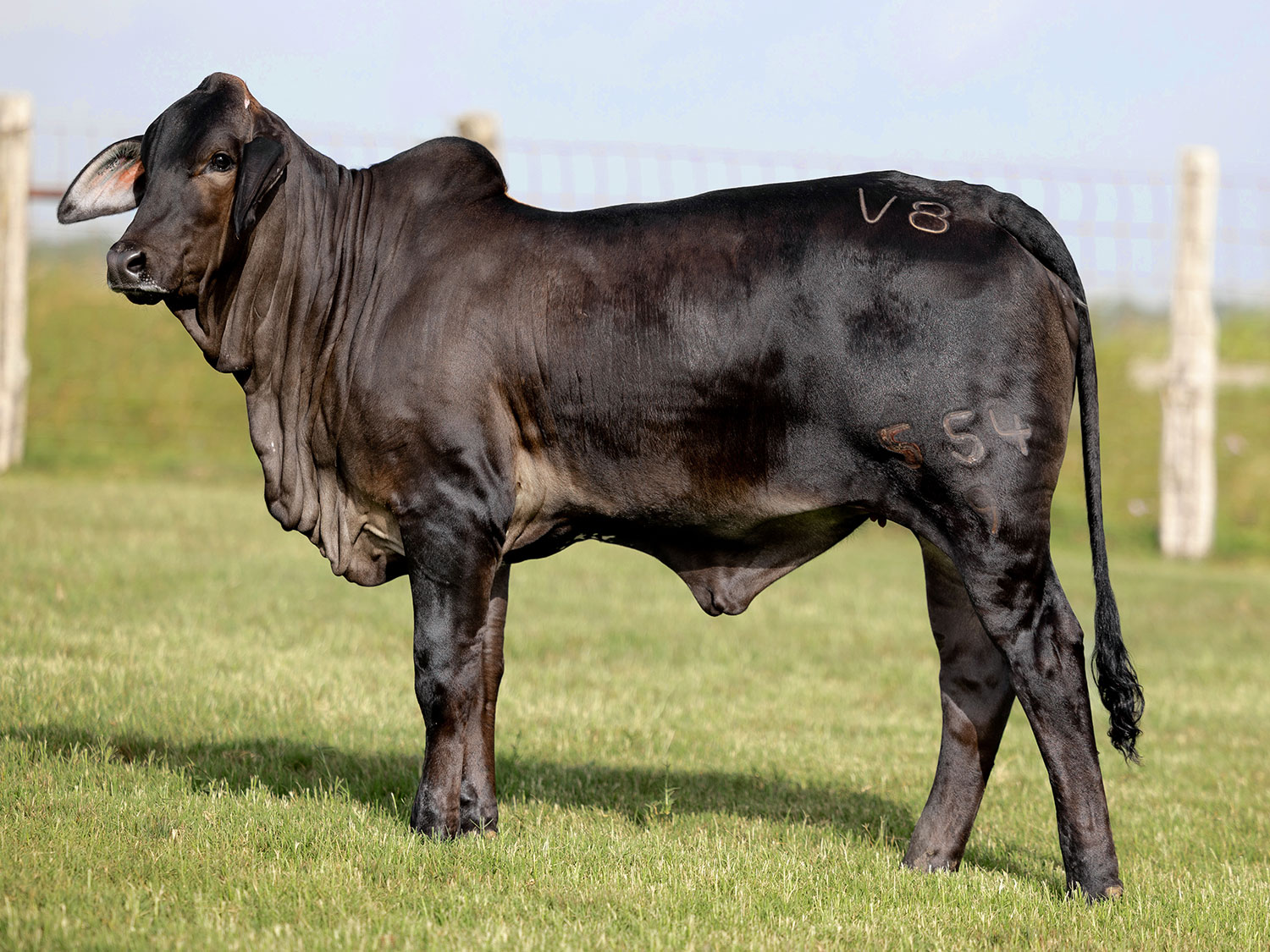 Lot 4
Miss V8 554/9
Registration: 1036569
Date of Birth: September 12, 2021
Sire: +JME Mr Suva Crat 225 (P)
Dam: Miss V8 507/7
V8 Cow Family: +Miss V8 805/6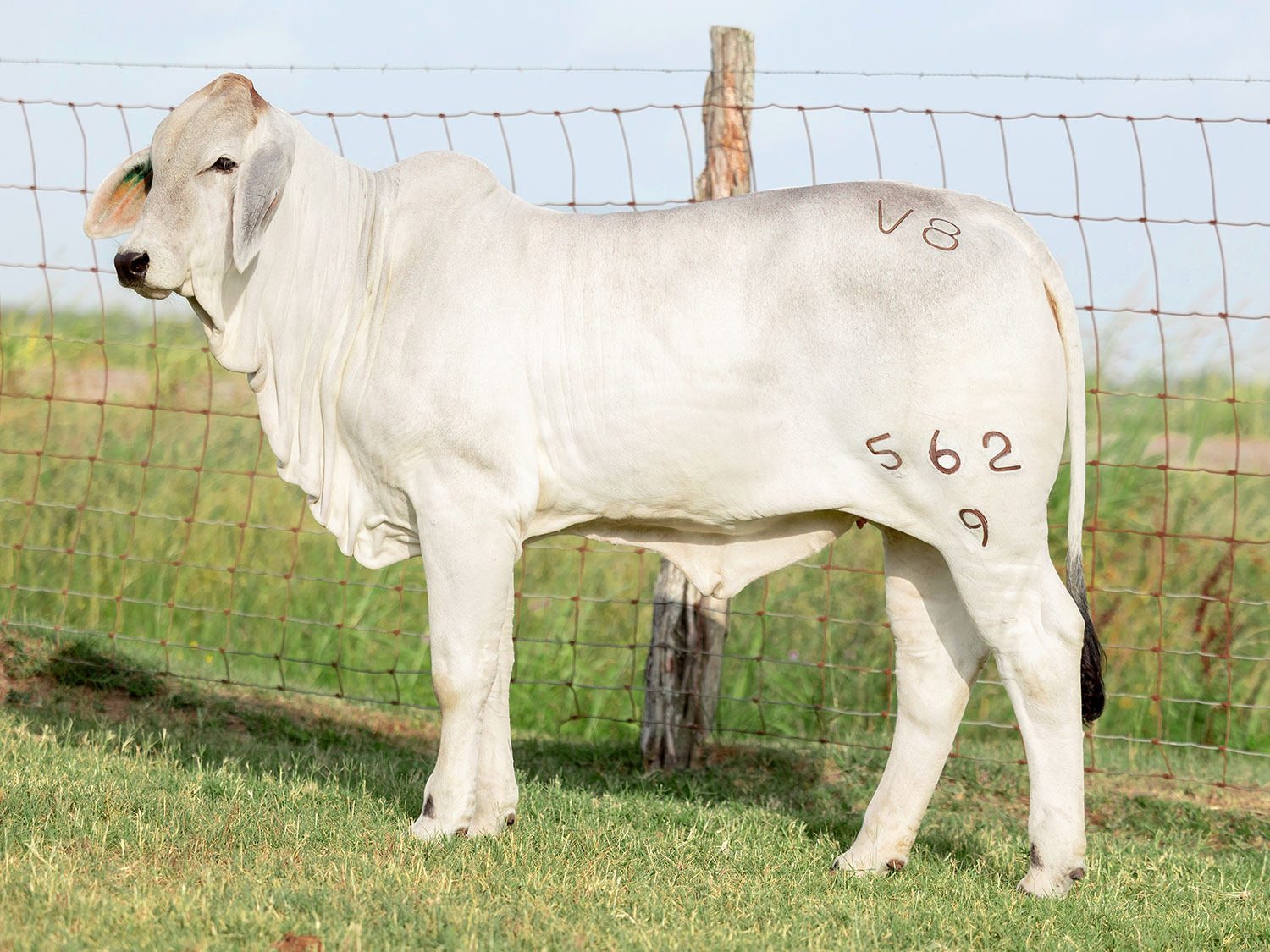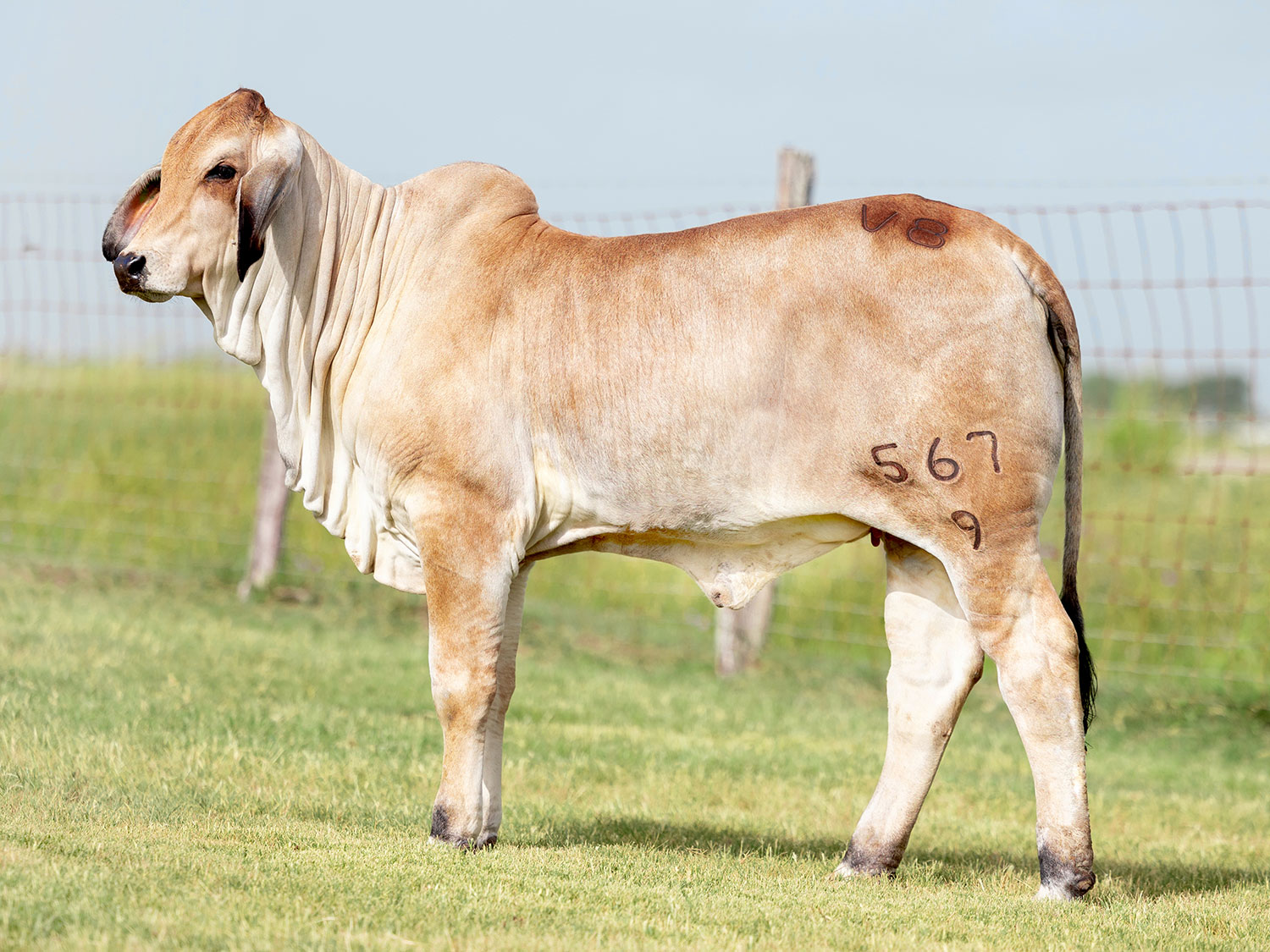 Happening Now! Made for Magic V Sale
It's heifer sale time at V8! Made for Magic V features our top fall born heifers in an online auction format.
Office Location
6329 FM 1096
Boling, Texas 77420
Phone Contacts
979-533-2056
979-657-3223 (fax)
Hours
M-F:  9:00 AM to 5:00 PM 
Weekends: Appointment Only

V8 Ranch, and the V8 brand are registered trademarks in the United States of America and may not be used without permission.