BRAHMAN DONORS | V8 ranch
Miss V8 228/8
Sire: Mr. V8 85/7 "Ocho Cinco"
Dam: Miss V8 591/7
ABBA: 935603
From the V8 Ranch Cow Family: Claydesta 807U5
Miss V8 228/8 is a young Brahman Donor Female from the Claydesta 807U5 cow family. The picture of feminity, this dark pigmented female has the elegance and refinement that V8 females are known for. In addition, Miss V8 228/8 is a V8 Superblend™, combining two our of cow families: the Claydesta 807U5 family blends with the +Miss V8 410/6 cow family. In 2021, a daughter by +Mr. V8 146/8 "Sloan" sold for $67,250 in 2021's Made for Magic III online sale.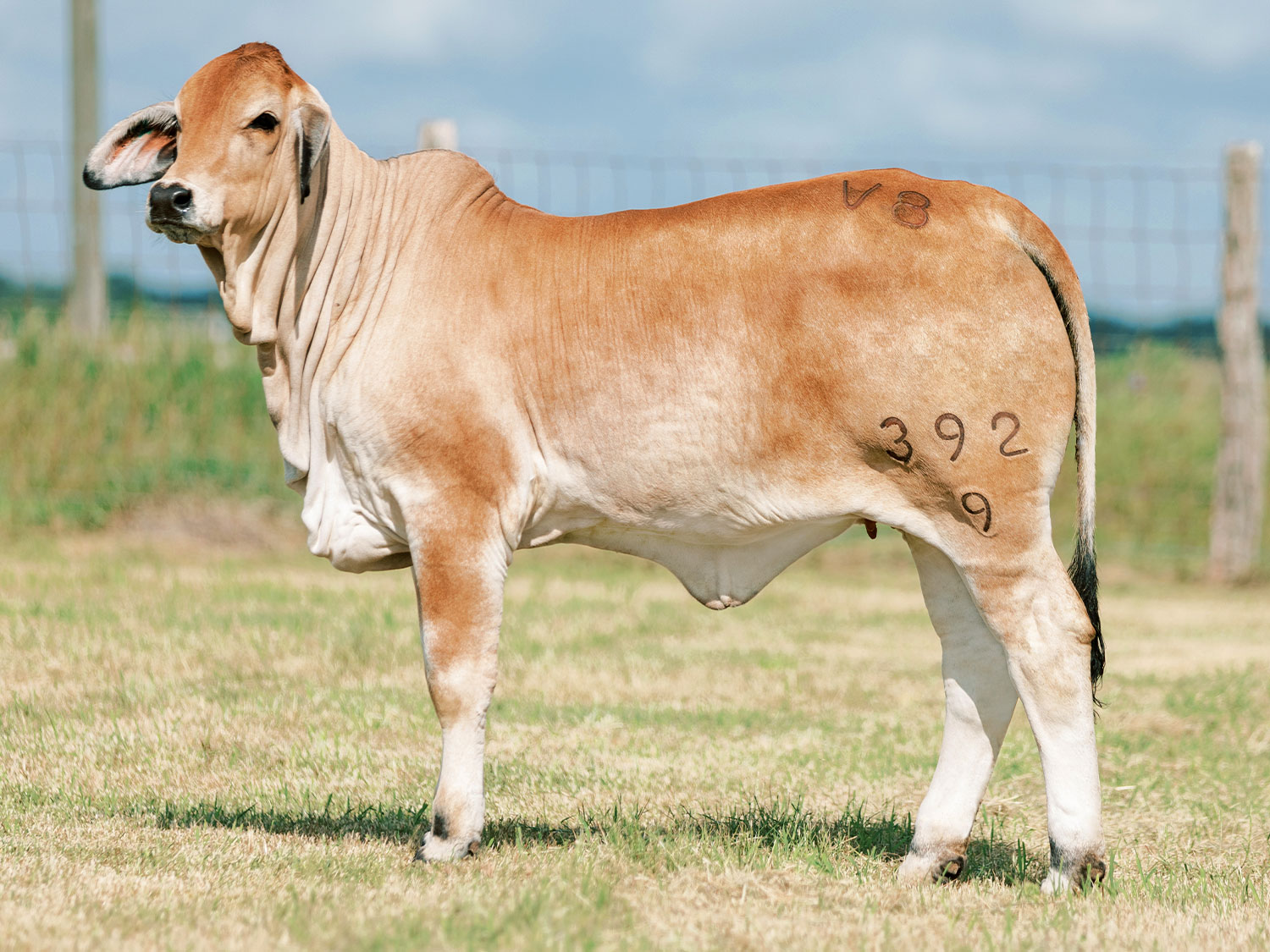 Office Location
6329 FM 1096
Boling, Texas 77420
Phone Contacts
979-533-2056
979-657-3223 (fax)
Hours
M-F:  9:00 AM to 5:00 PM 
Weekends: Appointment Only

V8 Ranch, and the V8 brand are registered trademarks in the United States of America and may not be used without permission.