Mr. V8 891/8
"Pathfinder"
2023 Bull of the Year
Sire: +Mr. V8 146/8 "Sloan"
Dam: +Miss V8 879/6
DOB: January 22, 2020
ABBA: 1015421
BW: 77 Pounds
Mature Weight: 2350 Pounds
From the V8 Ranch Cow Family: Outcross
Joining the elite fraternity of Bull of the Year title holders is Mr. V8 891/8 "Pathfinder." One of our oldest sons of "Sloan," he has been a powerhouse in our show string, with Grand Champion titles from the Miami International, Jambalaya Classic, Sugar Classic, East Texas State Fair, and Cattlemen's Congress. He was also Reserve Supreme Champion American Bull at the Cattlemen's Congress.
Phenotypically, he shows many of the same attributes that have made "Sloan" a worldwide phenomenon. Together with his full brother Mr. V8 875/8, they make up the 2022 National Champion ET Produce of Dam representing their mother, +Miss V8 879/6, an Avery daughter. After being flushed to some of V8's top donors, the first calves by "Pathfinder" are on the ground and very impressive.
Owned with GKB Cattle
Includes five complimentary AI certificates. Additional certificates are $250.
For export only. Minimum 5 unit purchase.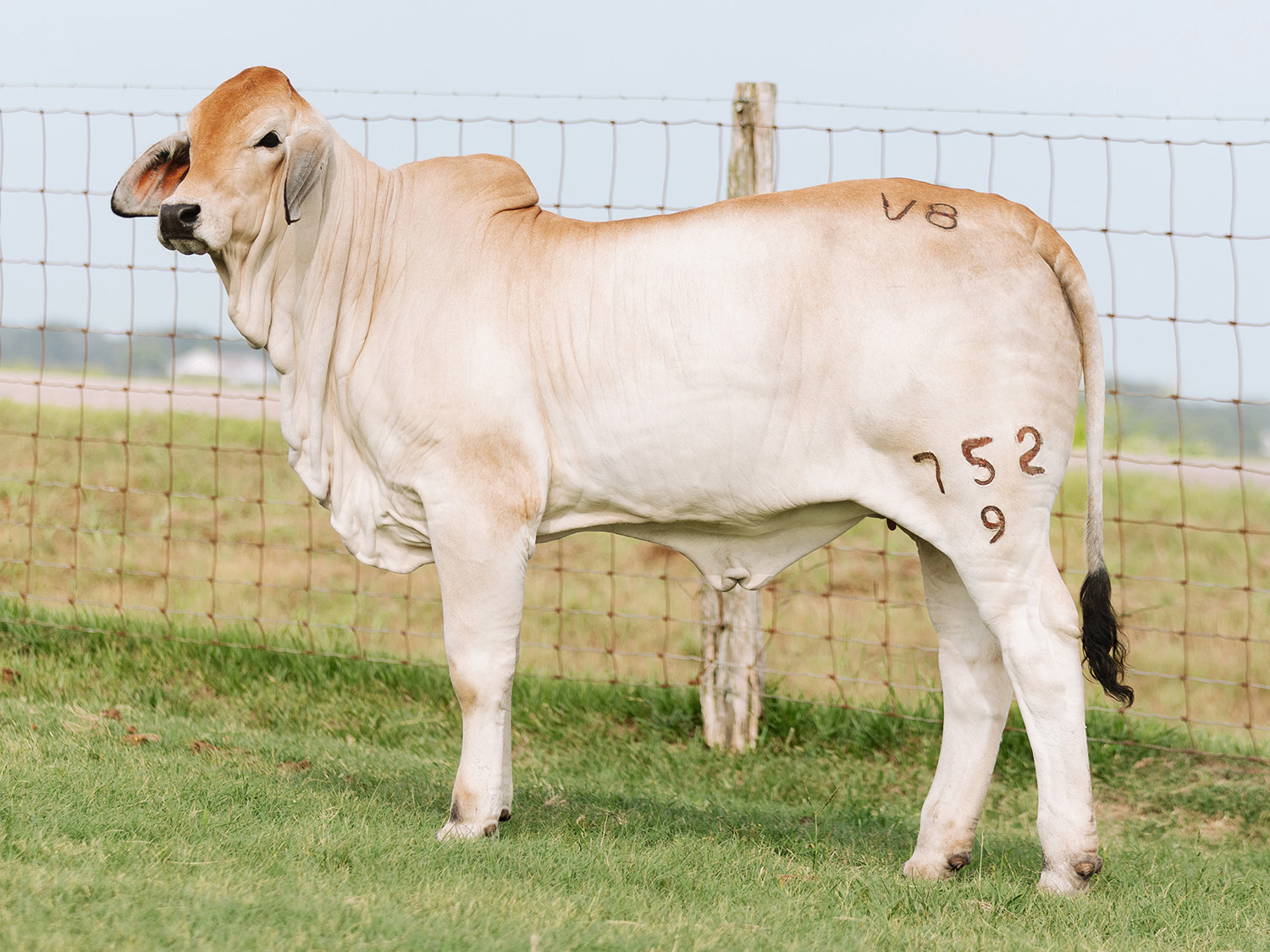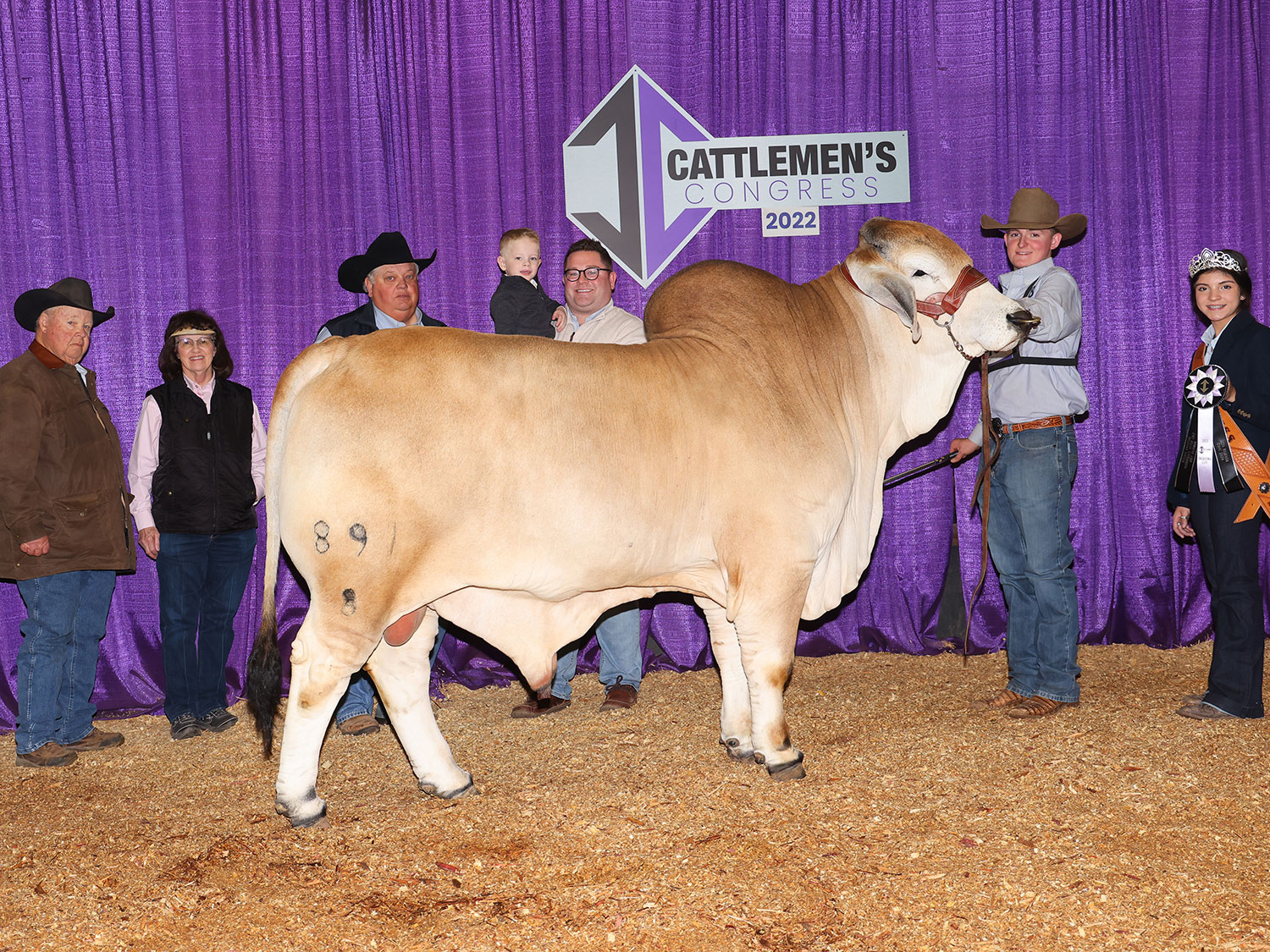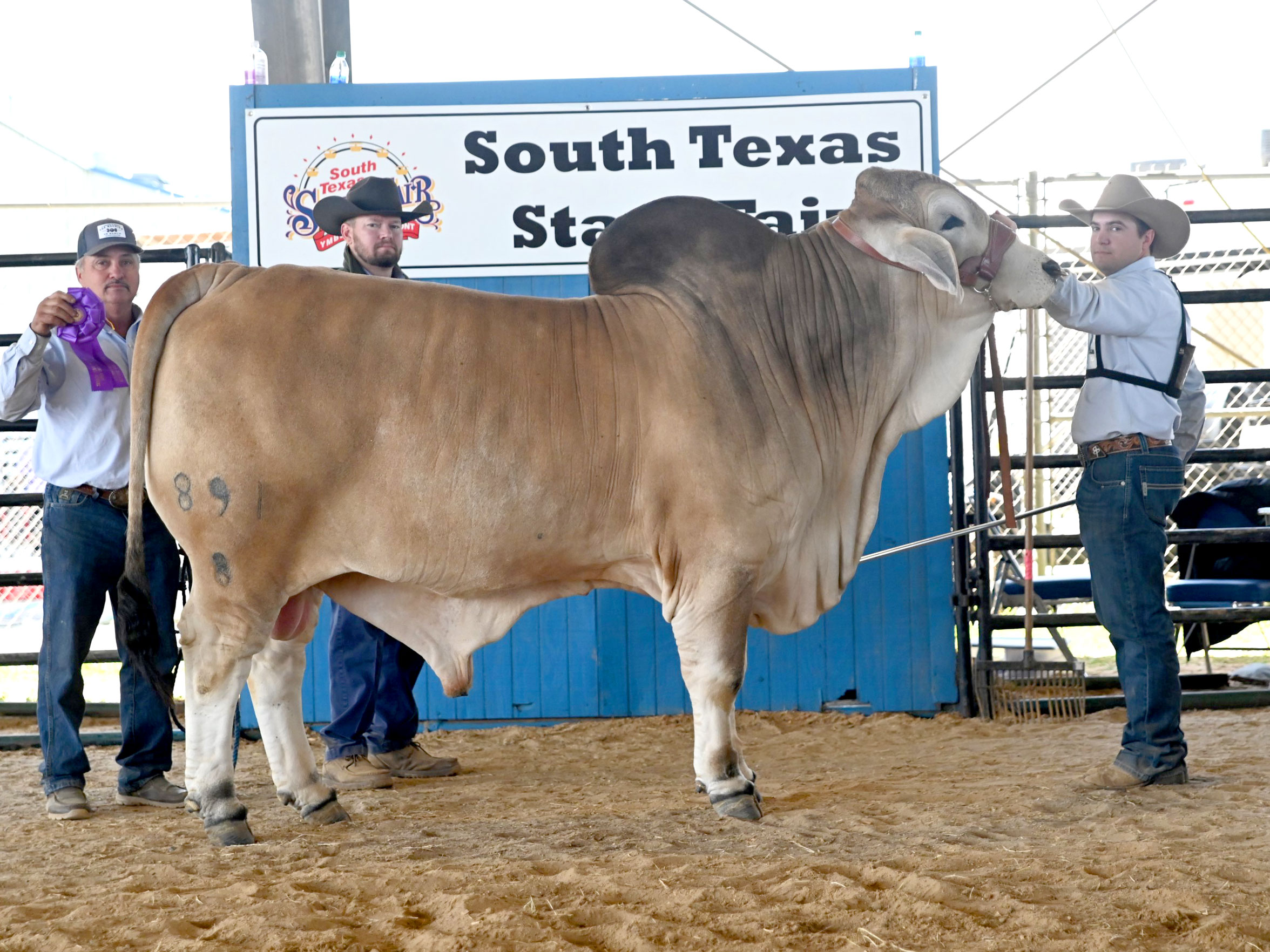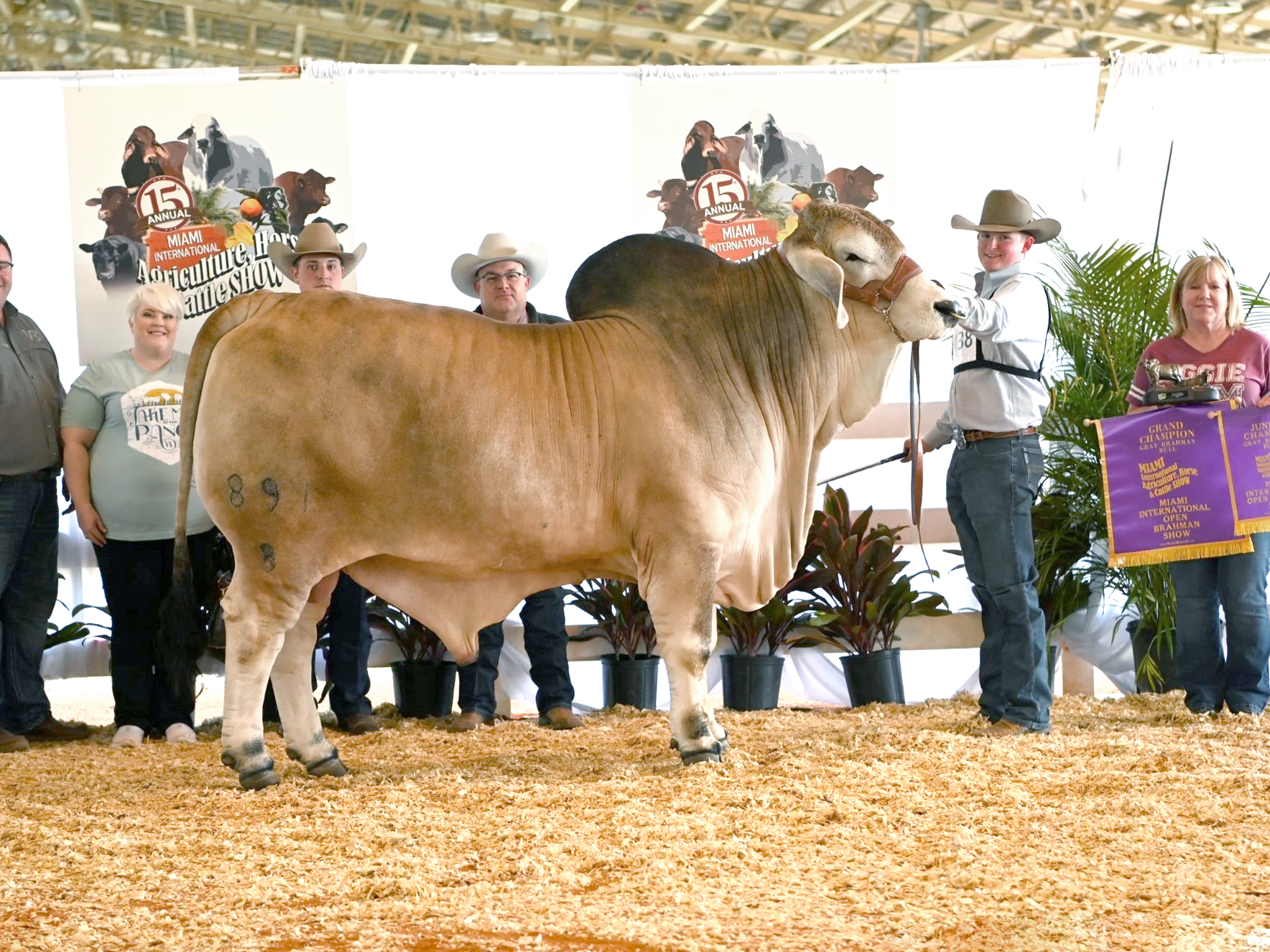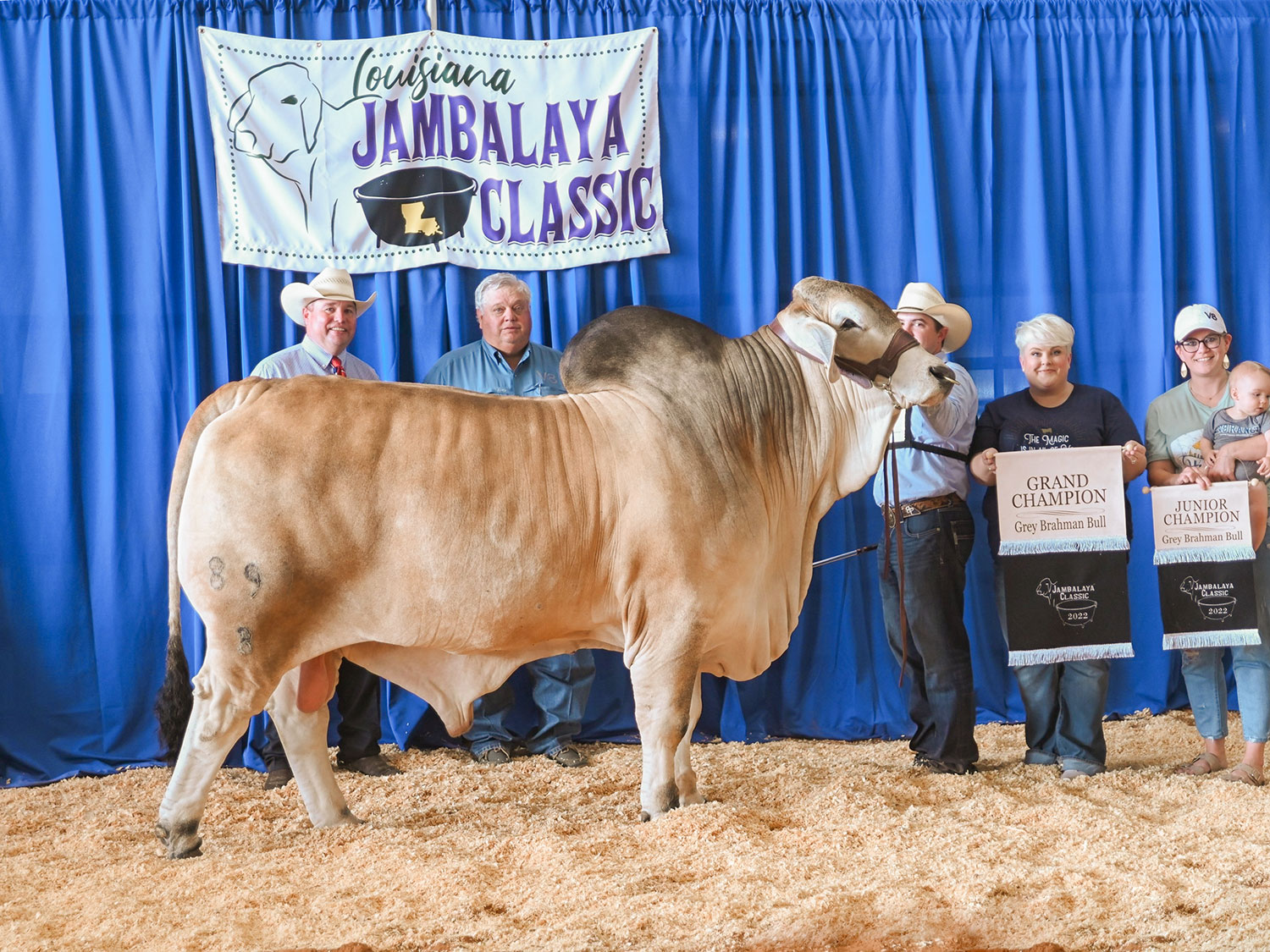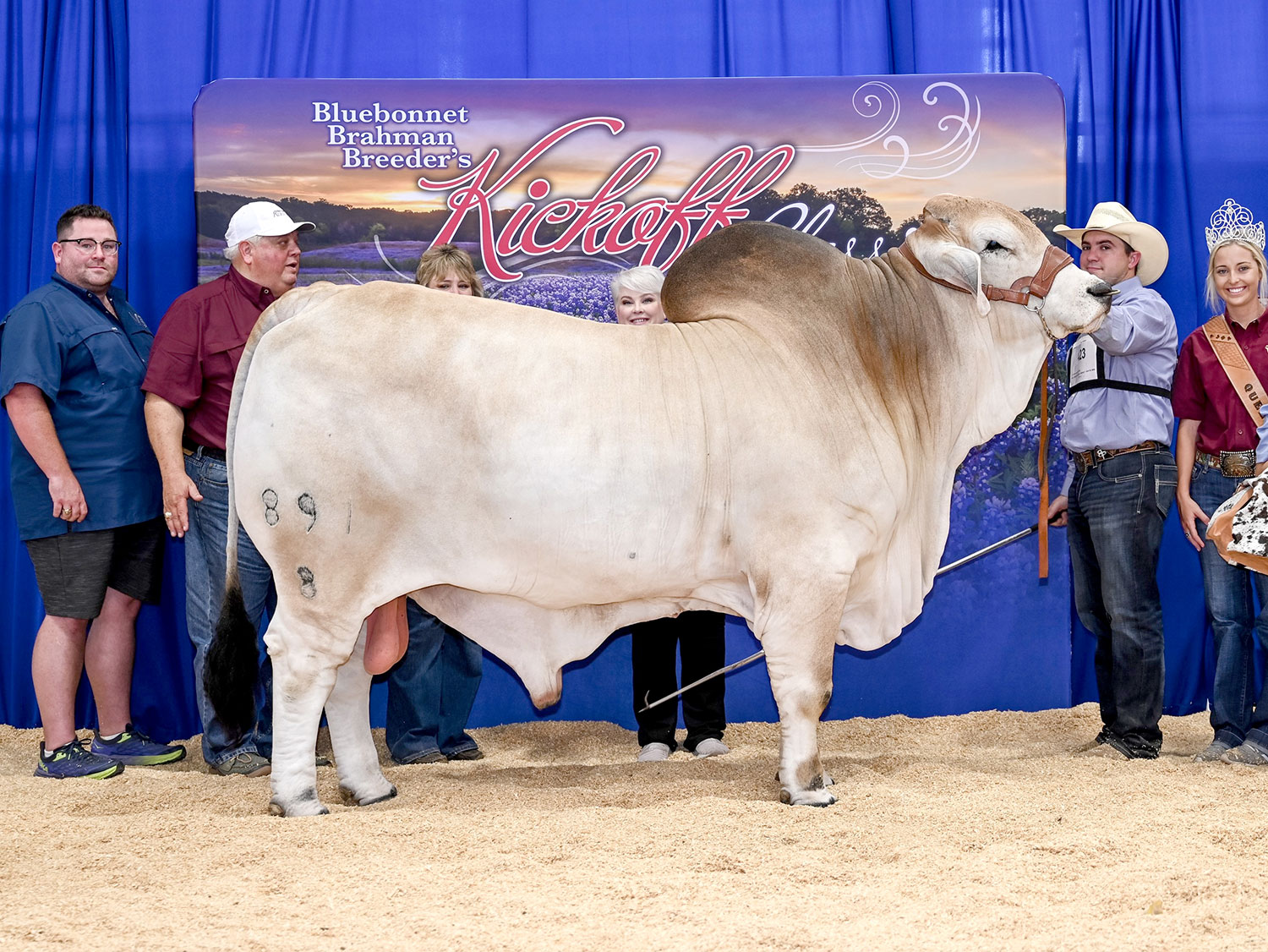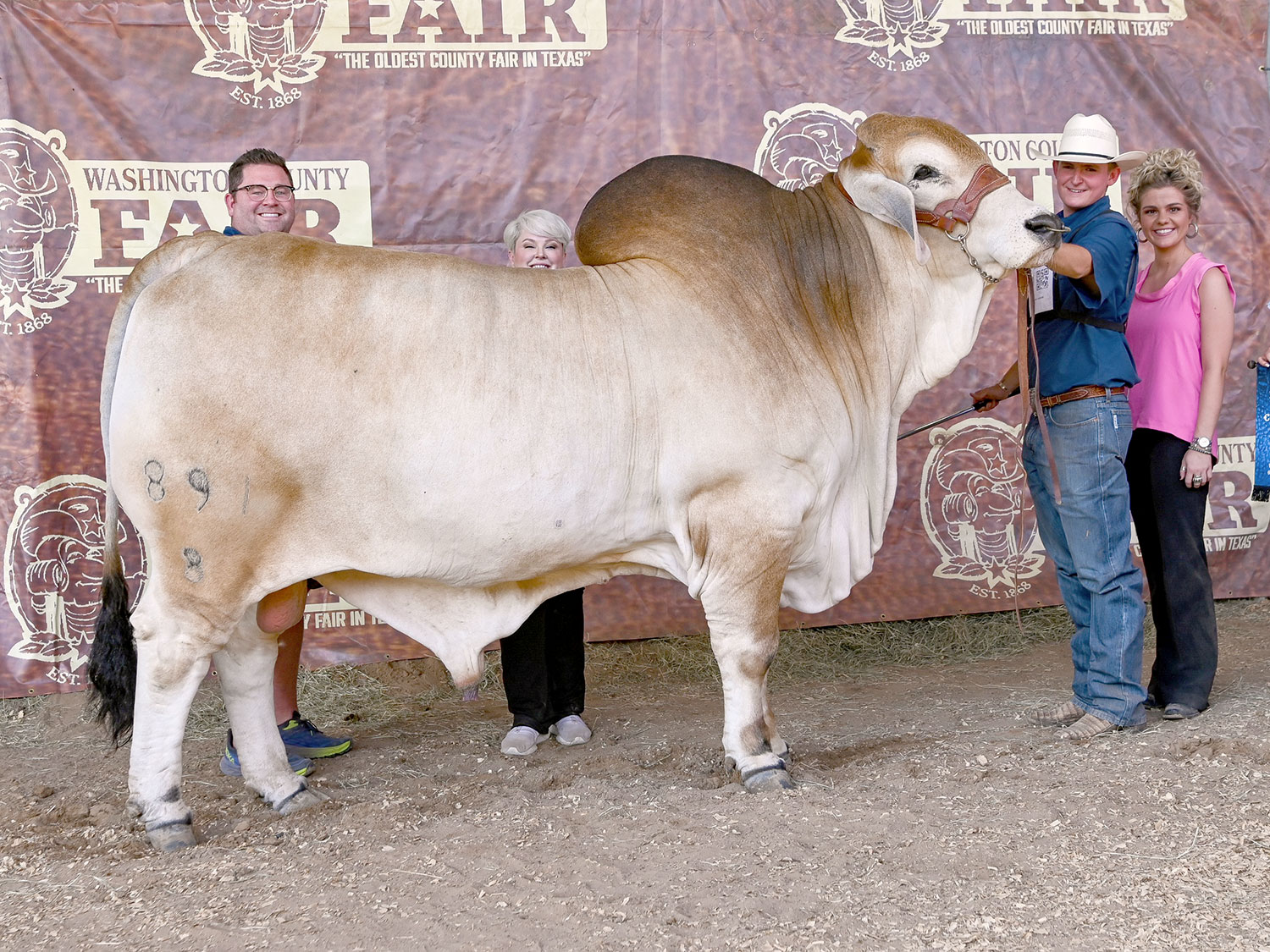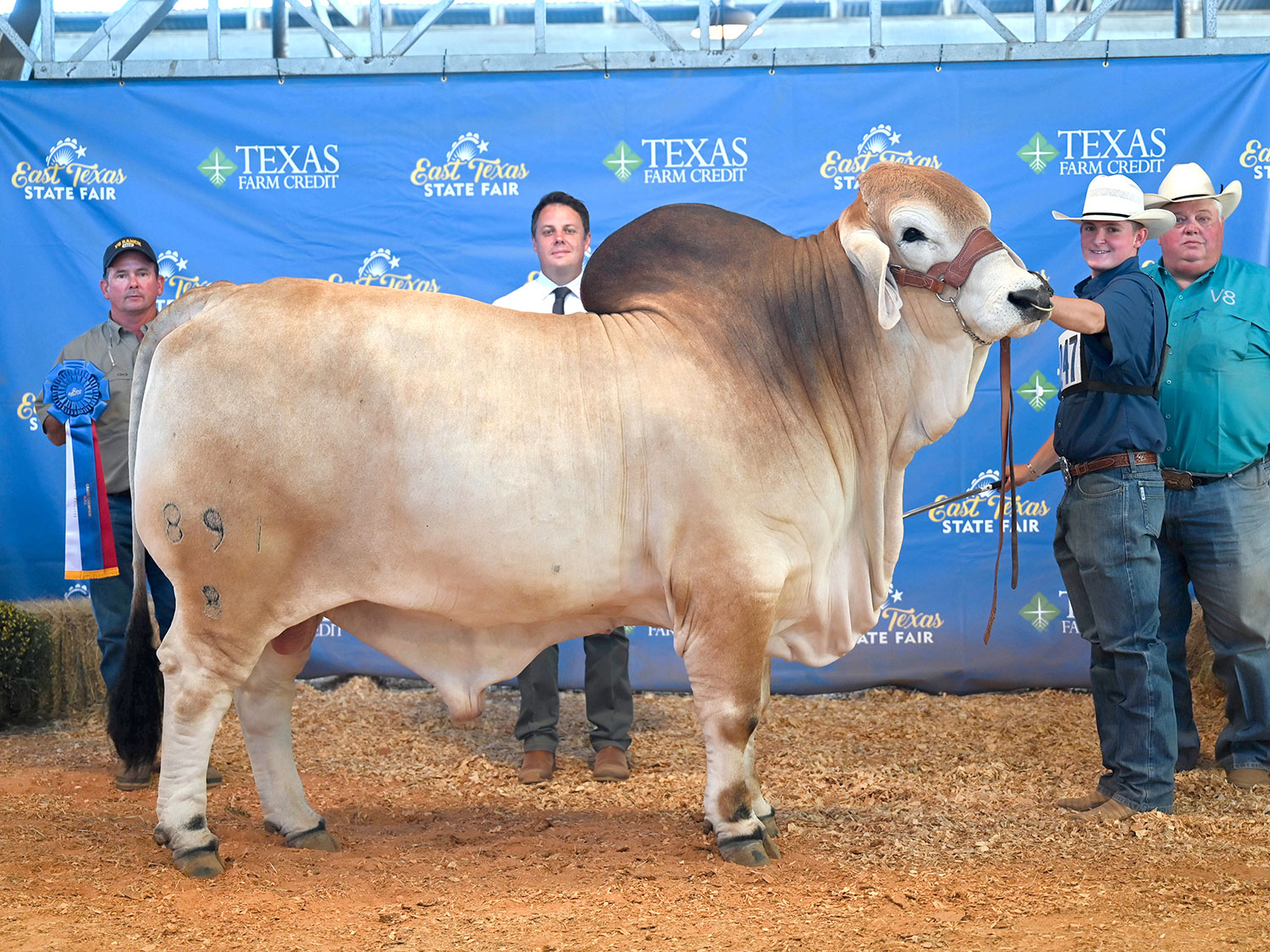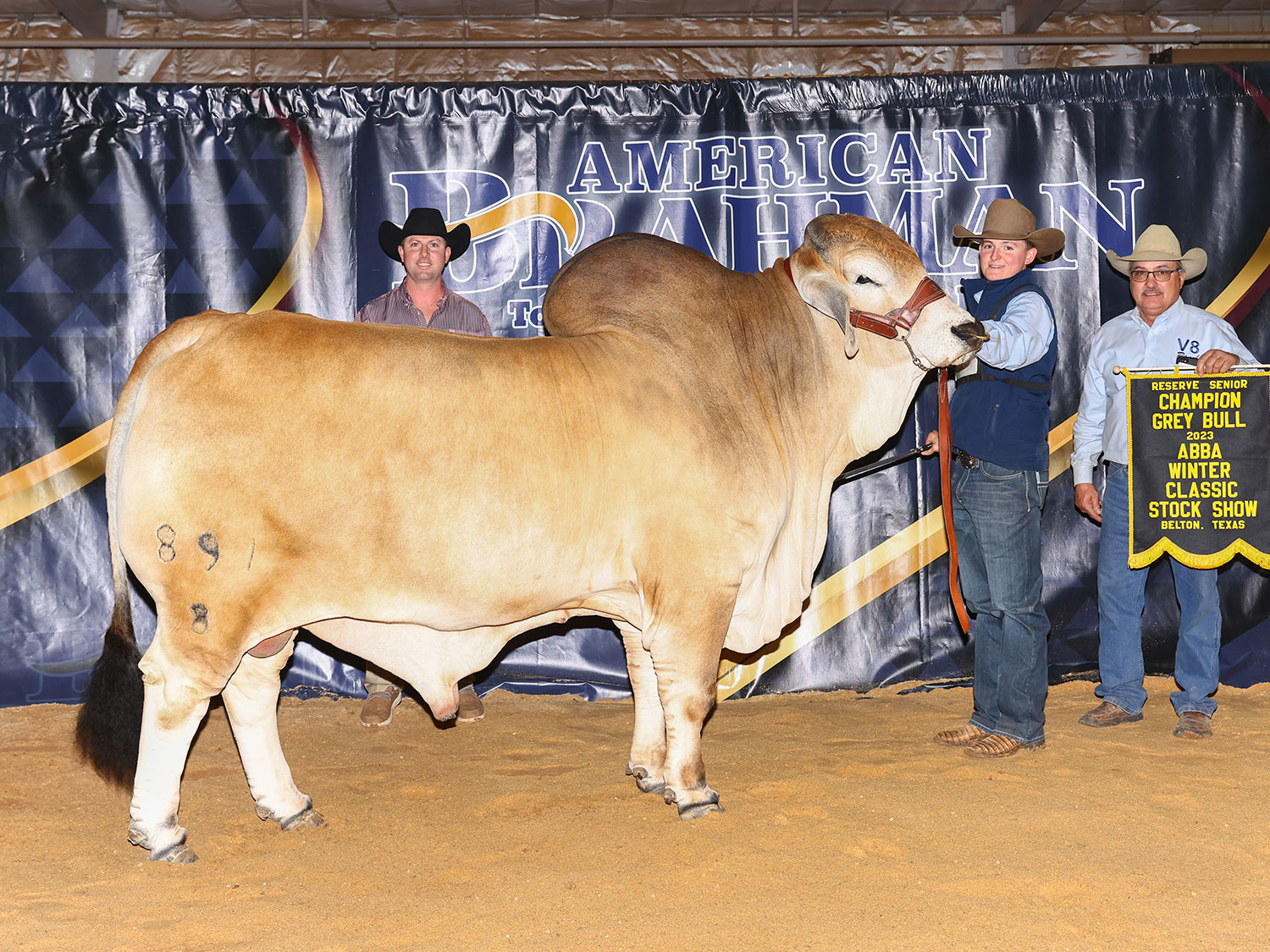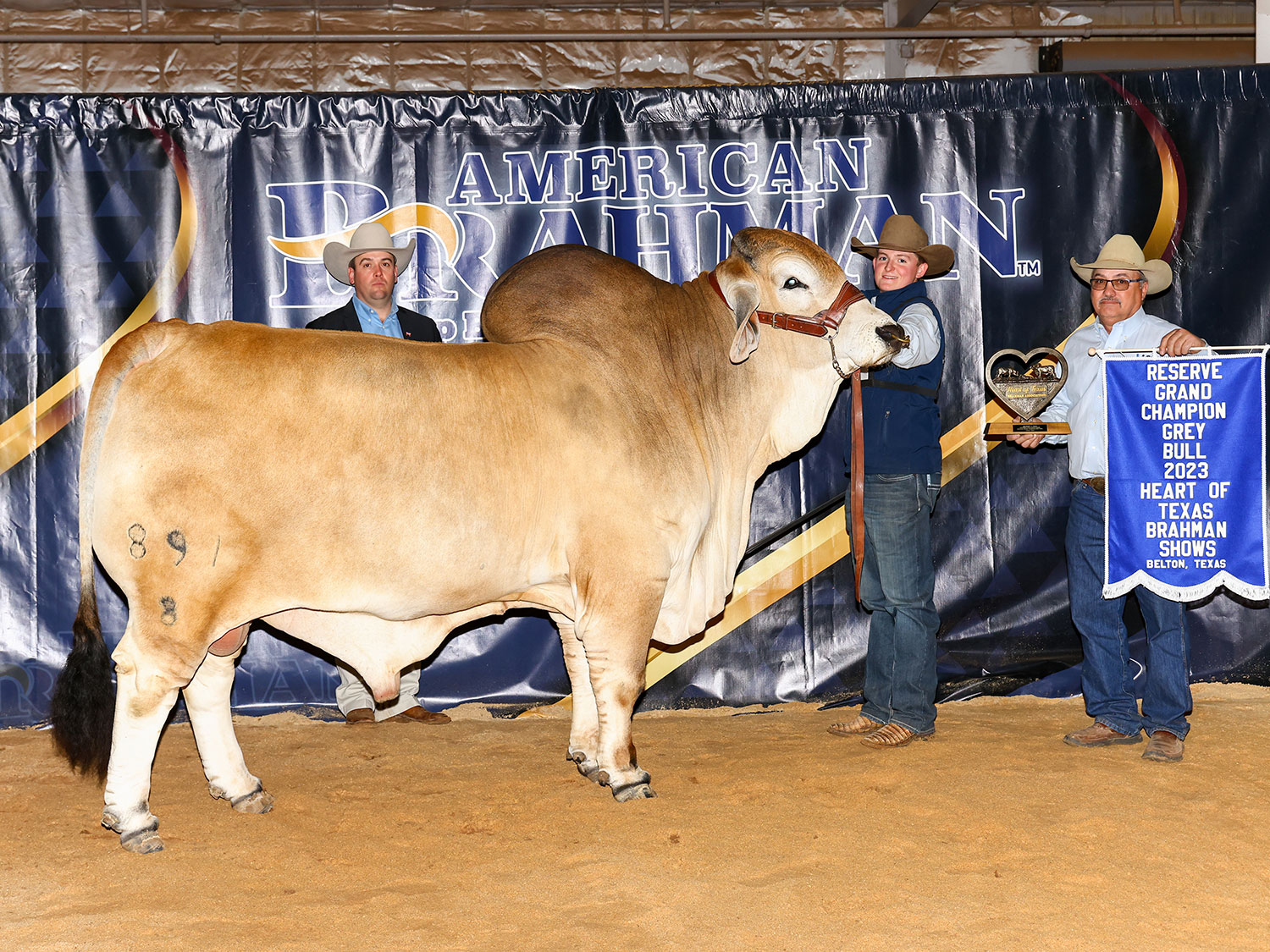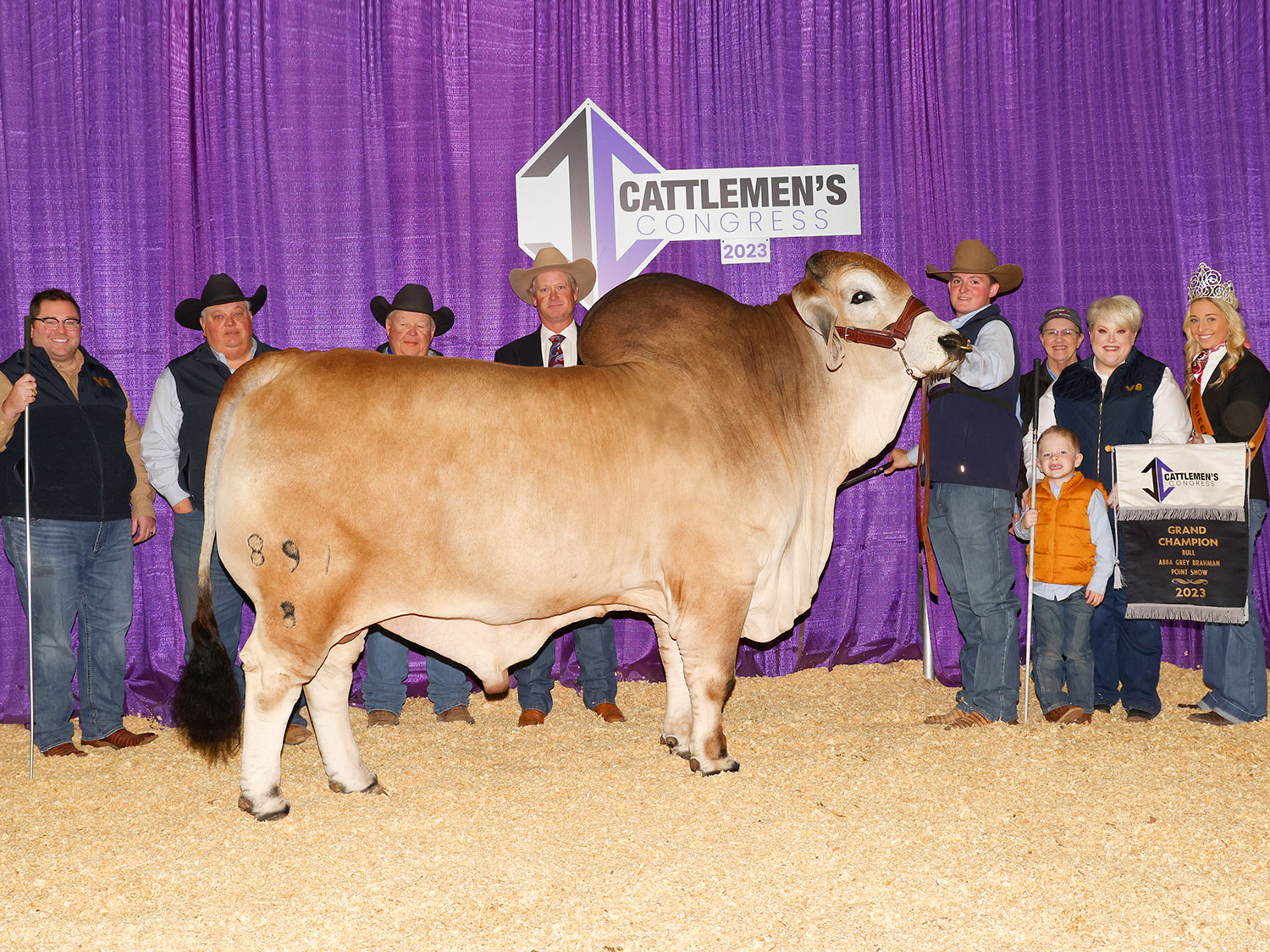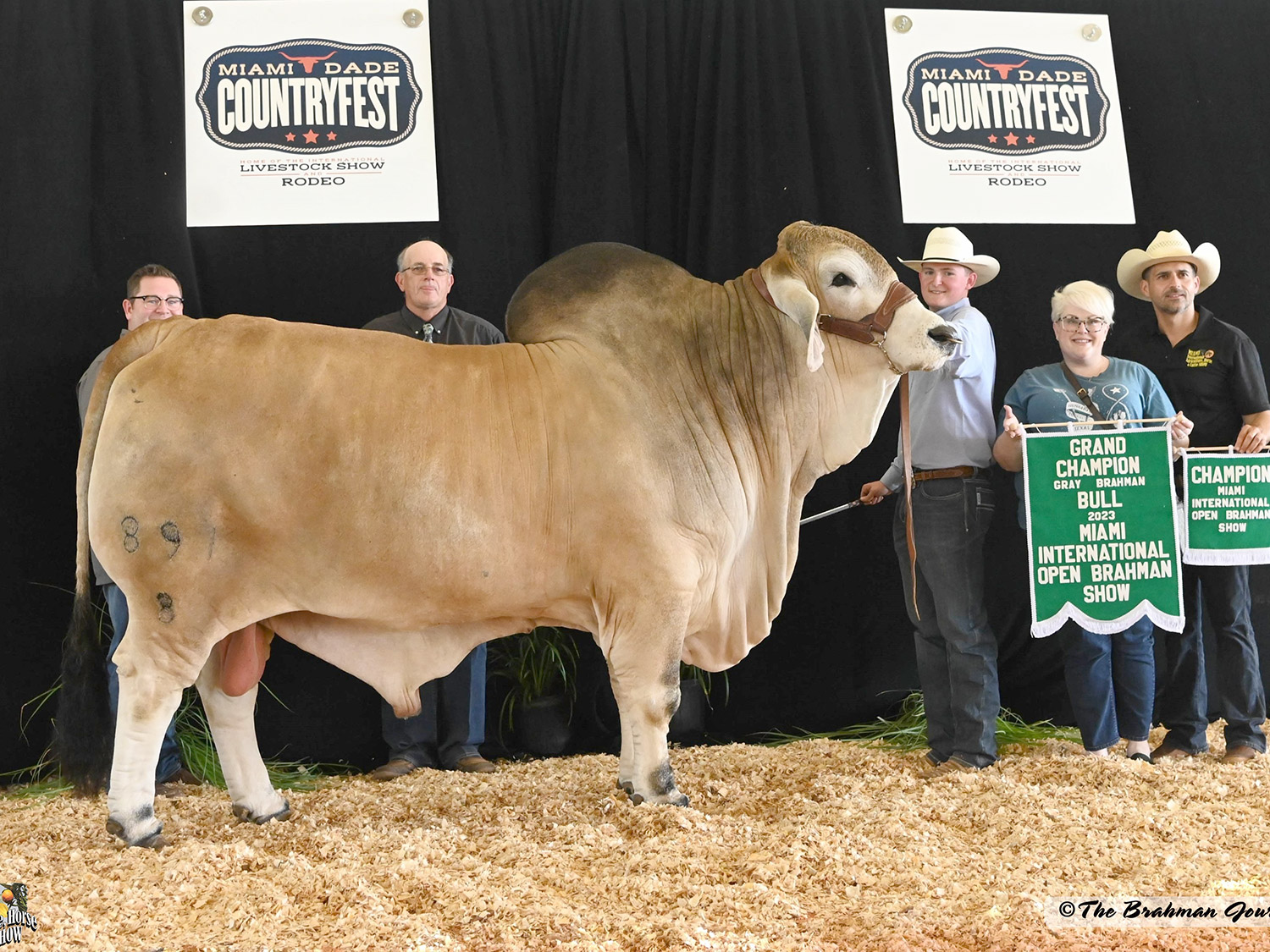 Office Location
6329 FM 1096
Boling, Texas 77420
Phone Contacts
979-533-2056
979-657-3223 (fax)
Hours
M-F:  9:00 AM to 5:00 PM 
Weekends: Appointment Only

V8 Ranch, and the V8 brand are registered trademarks in the United States of America and may not be used without permission.