Stall Party Specials Go Live: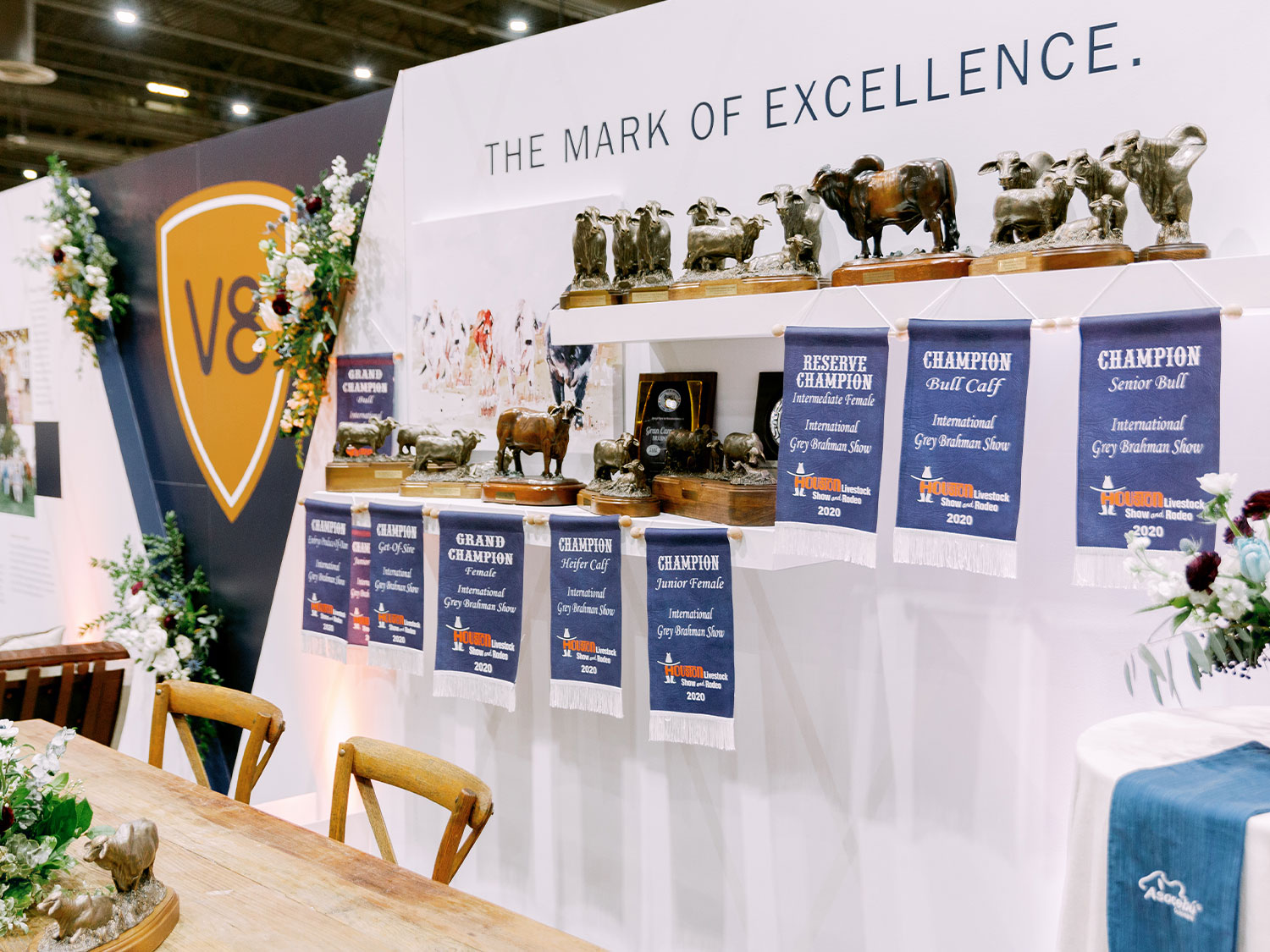 It's Stall Party Time at V8!
This tradition has become one of our favorite parts of Brahman Week! We invite you to join our family at the V8 Ranch stalls for fellowship, hors d'oeuvres, and of course, limited, once-per-year semen specials on our Bull of the Year and other impact- making V8 sires.
In this day and age, people party a little differently. But we'd never let six feet of distance come between us and our stall parties!
Instead of our usual standing-room-only atmosphere where we visit and sip cocktails just a spur's distance apart, we'll be leaving room for appropriate distancing.
And, for those of you who want to join the party virtually, we'll be hosting the stall specials online, in real time, during the event. Shout out to technology for taking this year's stall party global!
Virtual Stall Party
All of our specials are also available online.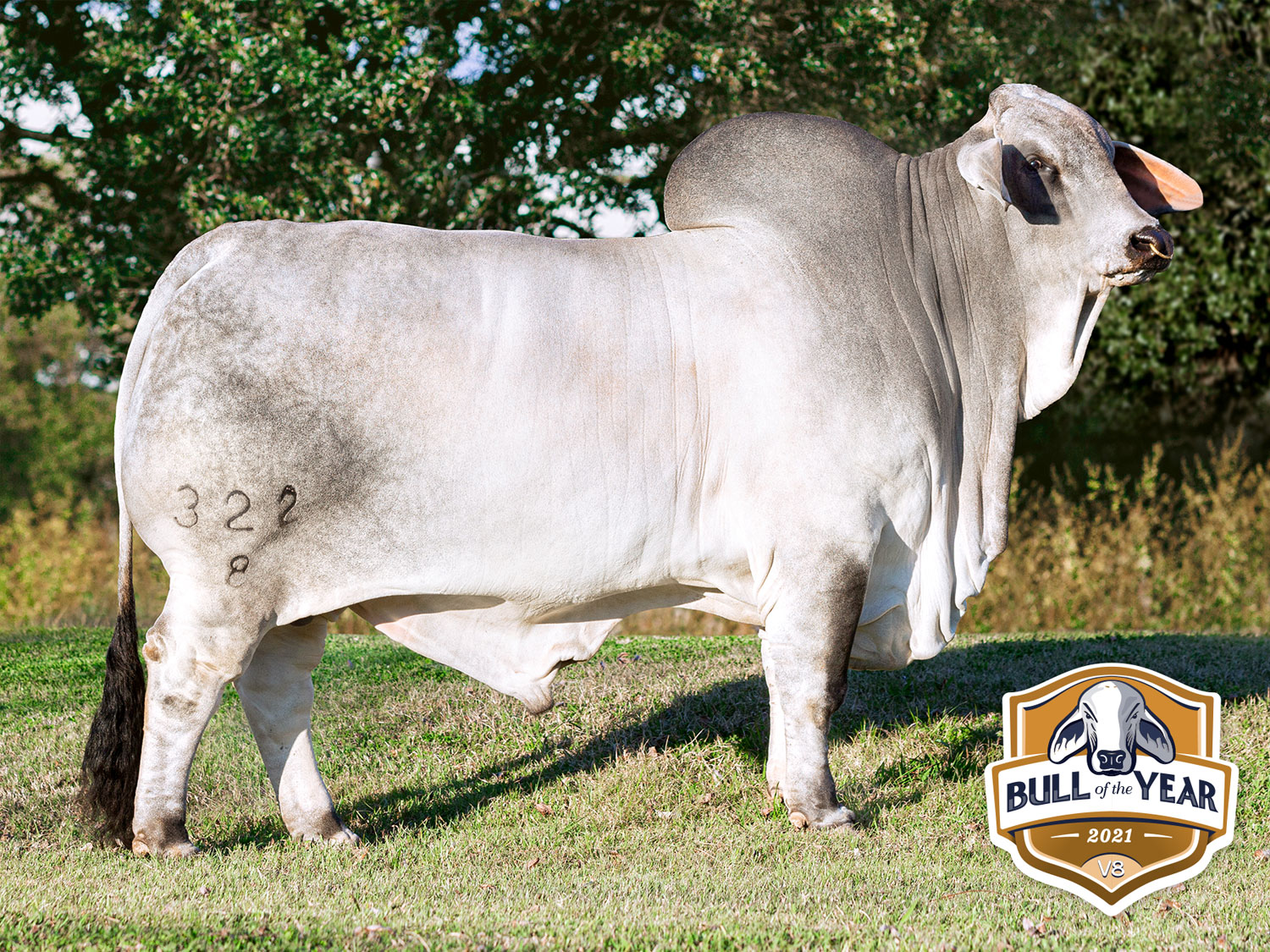 Mr. V8 322/8
2021 Bull of the Year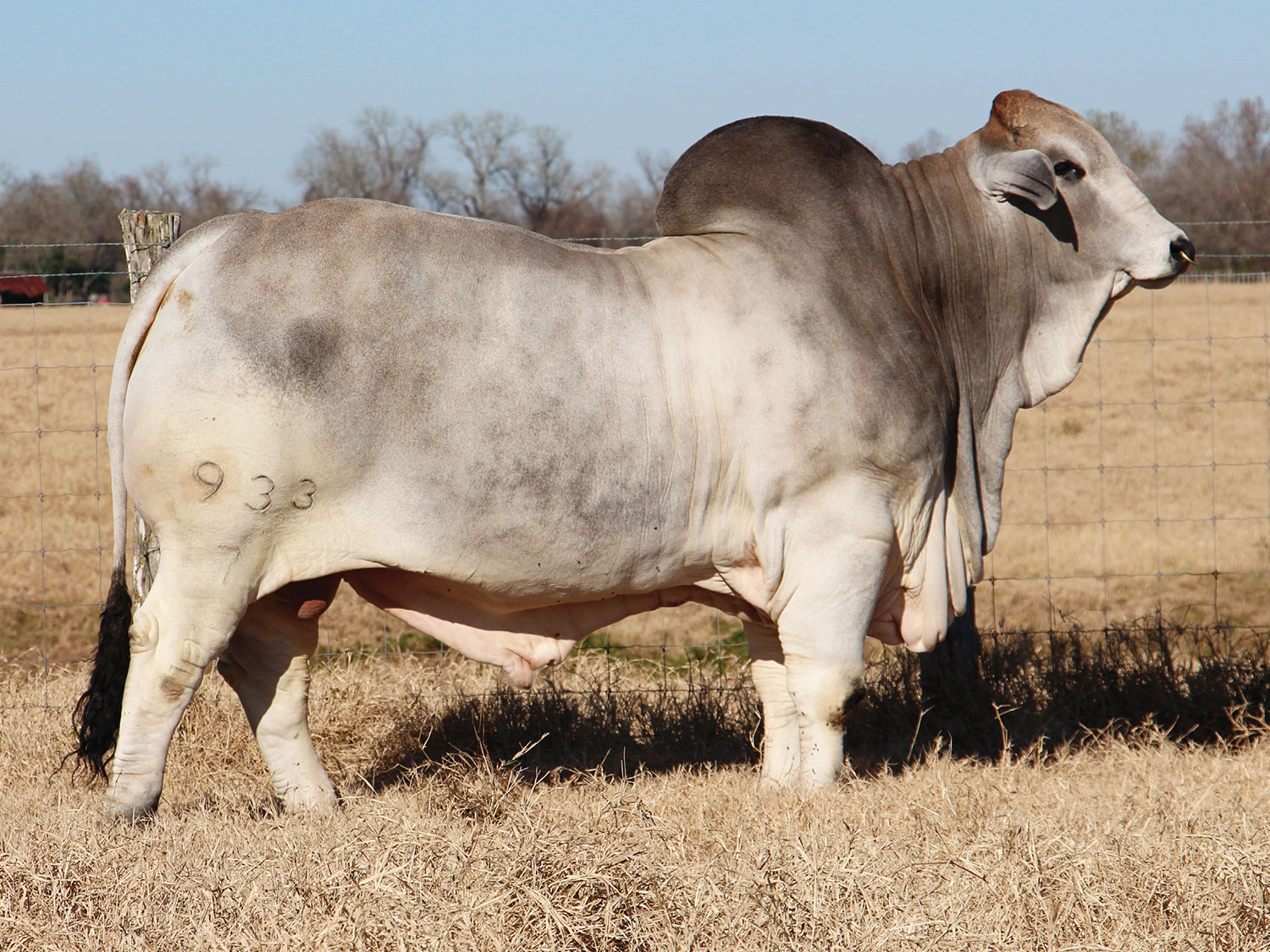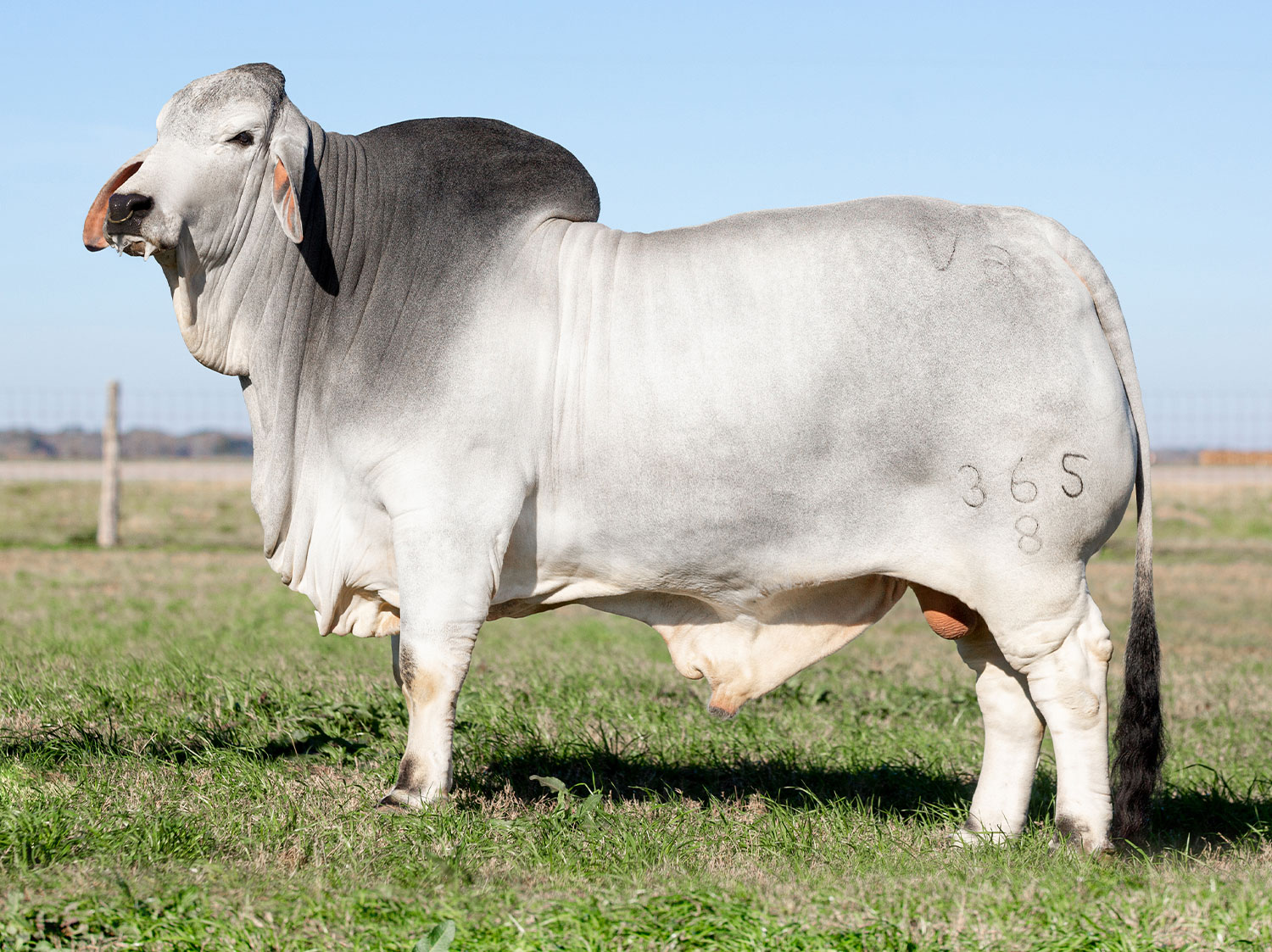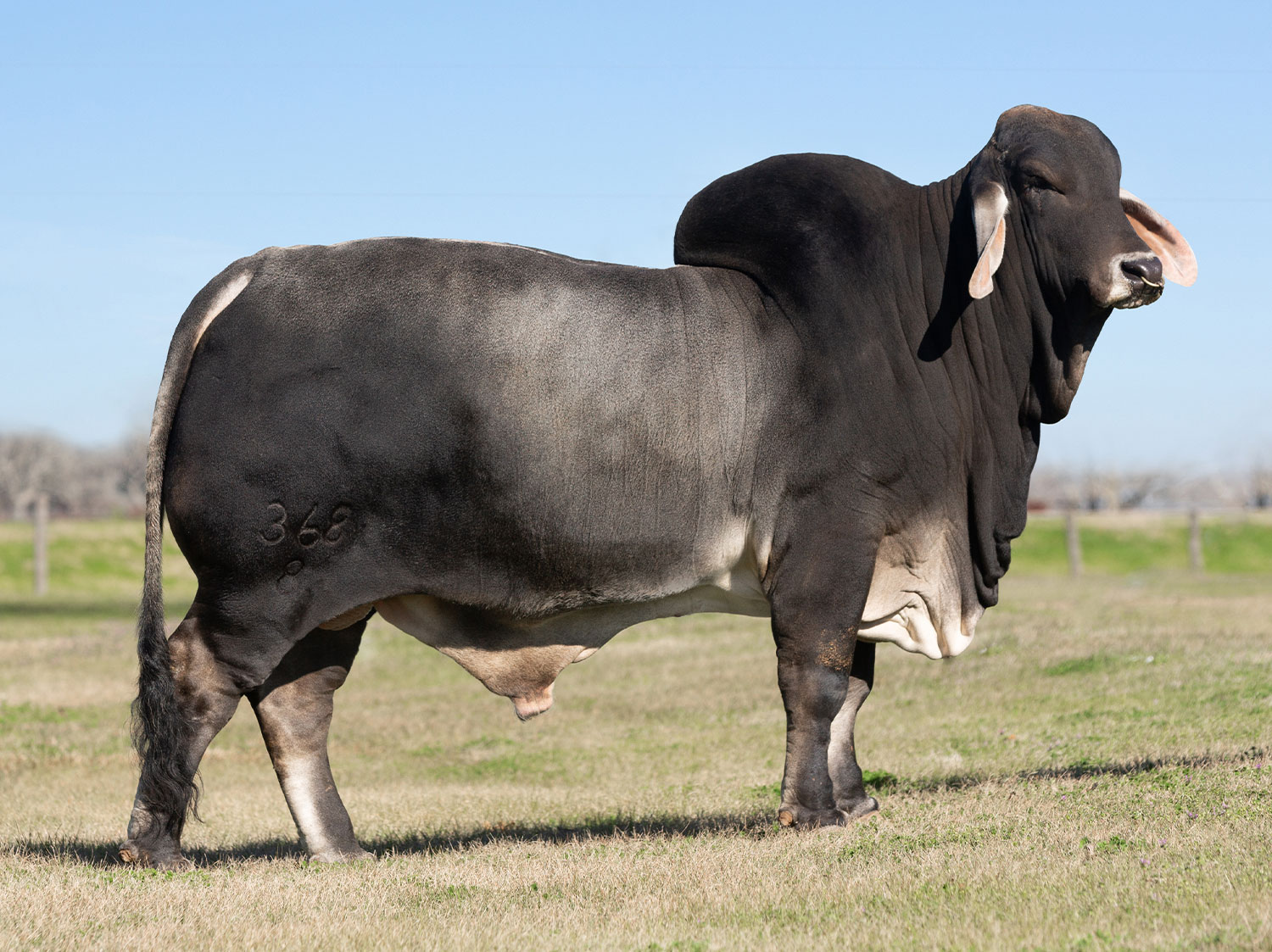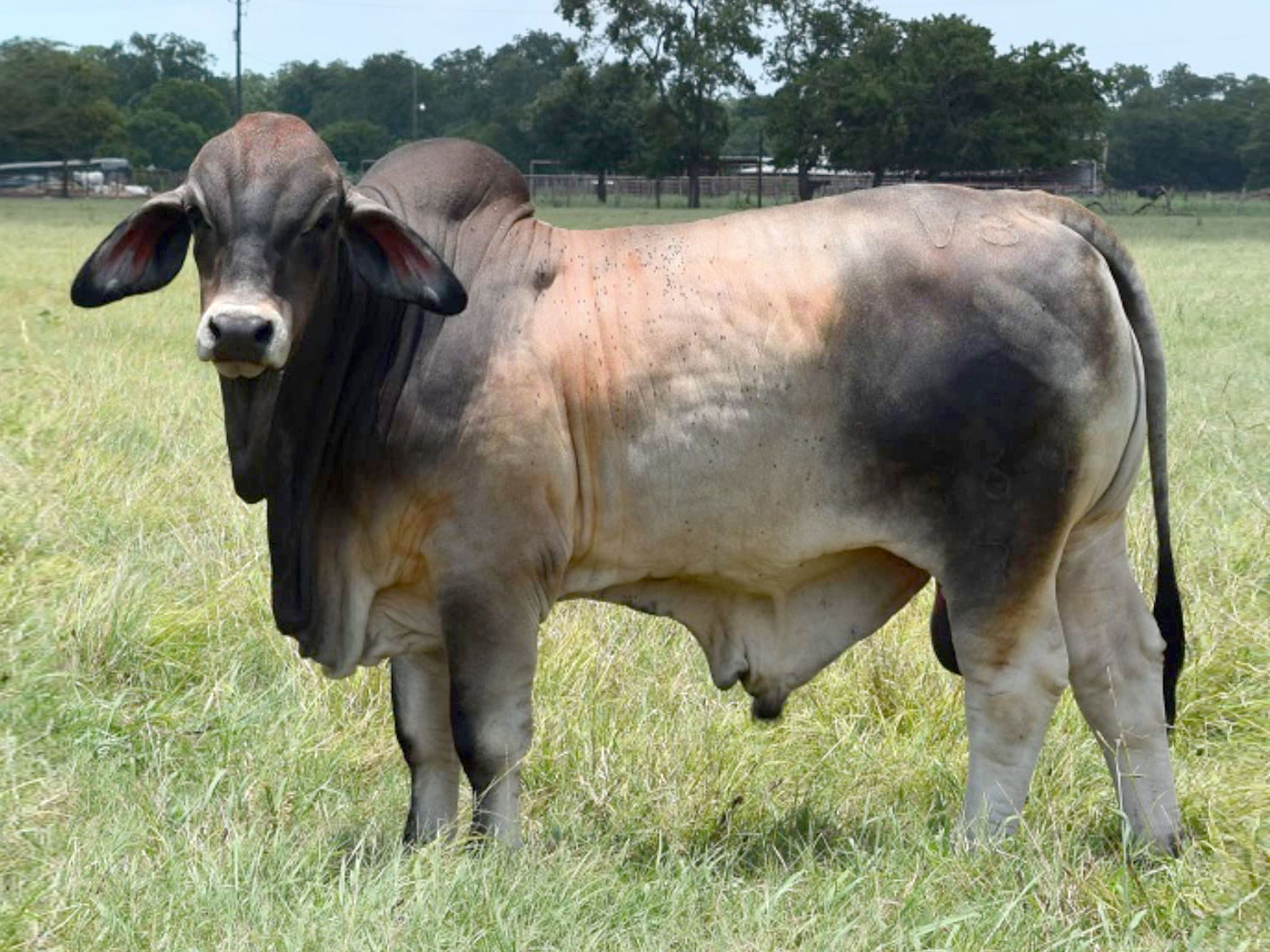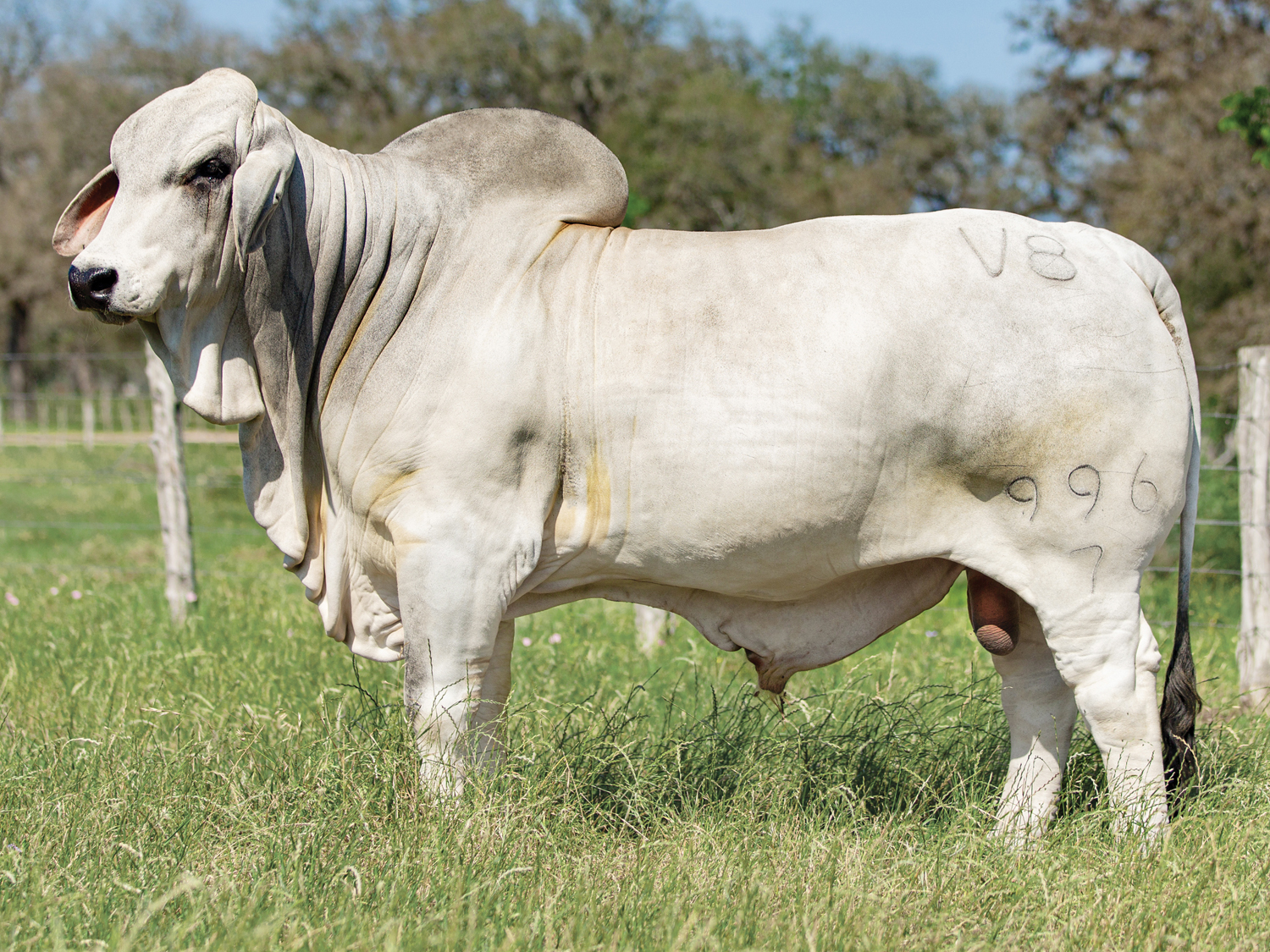 Mr. V8 322/8
2021 Bull of the Year • 2020 National Champion
Sire: +Mr. V8 380/6
Dam: +Miss V8 33/8
The title of 2021 Bull of the Year goes to Mr. V8 322/8. No stranger to titles, he is also the 2020 USA National Champion Bull. Representing the next generation of the +Mr. V8 380/6 Brahman Sire Line, the Williams family expects 322/8, who has already produced outstanding calves, to have a significant impact on the breed. In this video clip, Jim Williams details his many exceptional characteristics including masculinity, eye appeal; a very long, straight top line; a desirable long, level hip; good thickness and muscle, and excellent American Brahman breed character.
322/8 is sired by +Mr. V8 380/6, who is known for his power and consistency, with dam +Miss V8 33/8 of the Rose cow family, a matrilineal cow line that has been a mainstay of V8 Ranch for decades. The picture of femininity, +Miss V8 33/8, is a beautiful red-tinged, long-bodied daughter of +Mr. V8 191/7. But don't let her beauty fool you; she also possesses impressive muscle mass and depth of body. Phenotypically, she is one of V8's most impressive cows, embodying the ideal the Williams family strives for.
As a result, the 2021 Bull of the Year, Mr. V8 322/8, is balanced and stylish, with the length of body you'd expect from his dam, but the power and masculinity of his sire. Heavy-boned with excellent pigment and breed character, he has captured the limelight since his first time in the showring. 322/8 was also a two-time division winner at the Houston Livestock Show & Rodeo (aka the International Brahman Show), and is expected to have continued success in the Brahman breed.
Mr. V8 933/7 "Yeti"
2019 Bull of the Year
Sire: +Mr. V8 191/7
Dam: Miss V8 997/6
We first introduced you to Mr. V8 933/7 "Yeti" in 2019 where he earned the coveted title of our Bull of the Year. At our stall party, his initial offering of semen was $1,000 per unit and sold out.
Fast forward just two years later and Yeti has emerged as one of our most consistent sires at V8. His first two daughters to sell at public auction commanded $39,000 and $70,750 in the 2019 V8 Ranch Elite Spring-Born Online Sale and the 2020 V8 Ranch Made for Magic Online Sale, respectively. A son, Mr. V8 562/8 "Guardian" was Calf Champion Bull at the 2020 International Brahman Show.
We are reopening our "Bull of the Year" vault and offering Yeti – a proven sire of champions – at his ORIGINAL introductory price of $1,000 per unit! Thursday at 4:00 PM CST, the Stall social will be over and the price of Yeti semen will increase to $1,500 per unit. If you missed out on his first Bull of the Year offering, here is a rare opportunity to get in on the action. (And here's a reminder: don't miss out on our yearly Bulls of the Year… we believe in them!)
Mr. V8 365/8 "Tank"
Sire: +Mr. V8 380/6
Dam: Miss V8 293/8
Mr. V8 365/8 "Tank" has gained many admirers this season being a competitive member of our show string, including being Reserve Senior Champion at the ABBA New Years Bash behind our 322/8. He is a bull that is very masculine and muscular, yet he travels with ease. He is the second thickest bull on the entire ranch, only behind his half brother Mr. V8 146/8. Tank and 146/8 competed together as part of the 2020 International Champion ET Produce of Dam, representing their mother +Miss V8 805/6. This is the FIRST OPPORTUNITY to own semen on Tank, and we are offering it during our stall social! Tank is sired by +Mr. V8 380/ 6 "The Machine," who recently moved into the number one position of all time in the ABBA Register of Renown. His dam, +Miss V8 805/6, produced the three time International Champion Bull, Mr. V8 146/8 "Sloan." He is a full sister to our past National Champion female Miss V8 293/8, as well as our top V8 donors Miss V8 506/7 (dam of Onyx) and Miss V8 507/7. This opportunity presents a chance to add a sire to your program that represents a combination of the best V8 genetics we have available today. Owned with 79 Cattle Company.
Mr. V8 368/8 "Onyx"
Sire: +Mr. V8 458/7
Dam: Miss V8 506/7
Mr. V8 368/8 "Onyx" is a very attractive bull with a lot of style and balance. Long bodied and dark pigmented with excellent breed character and masculinity, he is also an easy moving bull with excellent structure. When we first shared his picture to Facebook in February, we received many inquiries asking about semen. We are pleased to offer the FIRST OPPORTUNITY to own semen on Onyx during our stall social! Onyx is a son of +Mr. V8 458/7 "Noble" and out of Miss V8 506/7, whose pedigree (+Mr. V8 380/6 X +Miss V8 805/6) makes her a full sister to our past National Champion female Miss V8 293/8. Onyx's dam is one of the most striking females on the ranch; we cannot overstate her elegance and beauty. His maternal granddam, +Miss V8 805/6 is the mother of Mr. V8 146/8, the breed's only three-time International Champion Bull. Since 146/8 and Onyx are both out of Noble, this makes them three-quarter brothers. Onyx is owned with Morris Black Gold Brahmas.
Mr. V8 964/7
Sire: +Mr. V8 458/7
Dam: Miss V8 518/6
Mr. V8 964/7 is a new light birthweight sire option we are proud to offer for the first time at our stall social! Sired by Noble with an actual birthweight of 71 pounds, his BW EPD of 0.1 puts him in the top 15% of the breed. Pair that with his weaning weight EPD (top 4%) and yearling weight EPD (top 2%) and you're looking at the best of both worlds: a low birthweight bull with performance. He ranks in the top 5% of the breed for 7 traits (WW, YW, SC, CWT, FAT, tenderness, and docility), but he doesn't just look good on paper. Now deceased, we bred the bull heavily at the ranch and sent him to collection to prepare to announce him as a new AI sire. However, he was injured out breeding cows before we could get a mature photo of him. Still, this cell phone photo shows his outstanding phenotype. Mr. V8 964/7 hails from our Miss V8 906/2 cow family, the same tribe of cattle that produced the legendary +Mr. V8 189/4, and currently, Miss V8 208/9 being campaigned to much success by Razorback Farms. His dam, Miss V8 518/6 is a Karu daughter who also produced our herd bull Mr. V8 918/7 and Jake Mathews' herd sire Mr. V8 335/8. Mr. V8 964/7 is extremely heavy boned with plenty of muscle and thickness. His dark pigment makes him a sire that could easily work both red and grey; as a mature bull he had turned almost completely black. He's been one of our best kept secrets, but visitors to our sale pens know his calves. We sold several heifers in our private treaty pens for $20,000 each sired by this bull.
Mr. V8 996/7 "Vaquero"
Sire: JDH Sir Compian Manso
Dam: Miss V8 912/7
Mr. V8 996/7 "Vaquero" was our NUMBER ONE SELLING SIRE of 2020! N
ew to the market last year, Vaquero's initial semen offering sold out in only 4 hours. He's turned into a wildly popular Brahman bull! He is moderate framed with impressive EPD's:
7 traits rank in the top 9%, almost unheard of. He has tremendous bone, balance, and muscle with a very desirable sheath, and yet, with a Calving Ease Direct EPD of 5.73 
(top 7%)
we are comfortable using him on our heifers (he's the natural service sire at V8's show barn) to sire cattle with performance, muscle, show ring potential, and look. His sire, JDH Sir Compian Manso
(BW EPD: -1.3)
makes him an outcross option, and as an added bonus, his dam is a full sister to Miss V8 49/8, the dam of Mr. V8 562/8, "Guardian," the 2020 International Calf Champion Bull. This cow family is t
he Miss V8 539/6 cow family, which produced the 2020 National Champion Female, Miss V8 203/9 "Dreamgirl." Vaquero's first calves have been outstanding and surpassed our already high expectations. The first Vaquero heifer we showed in the V8 string was Reserve Calf Champion at the 2020 National Show.
Office Location
6329 FM 1096
Boling, Texas 77420
Phone Contacts
979-533-2056
979-657-3223 (fax)
Hours
M-F:  9:00 AM to 5:00 PM 
Weekends: Appointment Only

V8 Ranch, and the V8 brand are registered trademarks in the United States of America and may not be used without permission.