V8 Genetics at the 2023 National Brahman Show
Division Champions or Reserves
V8 GENETICS PRODUCE NATIONAL BRAHMAN SHOW CHAMPIONS
Both Grand Champions of the grey category, BRC Amos Moses 257 and BRC Me Again Margaret 254, presented by B.R. Cutrer, trace their lineage to +Mr. V8 380/6 as their maternal grandsire. 
This highlights the critical role of V8 genetics in producing superior cattle, particularly influential in female lineages. 
With +Mr. V8 380/6 having sired 12 International or National Grand Champions, his reputation for outstanding offspring precedes him. It comes as no surprise that his daughters continue this tradition of excellence, bearing the next generation of champions.
Yet, the influence of V8 genetics stretched beyond these two Grand Champions. V8's lineage was woven into the very fabric of the competition, with 15 Division or Reserve Division Champions and 24 Class Winners all tracing their heritage to a V8-bred and branded animal, whether as their sire, dam, or maternal grandsire. 
The genetic prowess of V8 was a cornerstone of the show's results, shaping the future of Brahman excellence.
BRC Me Again Margaret 254
BRC Me Again Margaret 254
SCC Ms. Seven Stella V 2/2
FL Lovely Lady Scarlet 23
Mr. V8 891/8 "Pathfinder"
BRC Better Than Revenge 387
BRC Me Again Margaret 254
CAT Lady Elleanor Rhineaux
Mr. V8 891/8 "Pathfinder"
Mr. V8 604/7 "Man of Steel"
SCC Ms. Seven Stella V 2/2
V8'S COMMITMENT TO READILY AVAILABLE BRAHMAN GENETICS
Historically, V8 Ranch's coveted genetics were kept within our own herd. In the early 2010s, we shifted to a more inclusive approach, deciding to share our select genetics with breeders across the USA. This pivotal move has allowed Brahman breeders to enhance their herds. 
Our dedication to the collective advancement of the breed ensures that, supply permitting, semen from every V8 Ranch sire is available to breeders nationwide. 
Semen from even our most celebrated sires, +Mr. V8 380/6, the #1 bull in the ABBA Register of Renown, and +Mr. V8 146/8 "Sloan," the only bull to be crowned an International Champion three times, is available for purchase in the USA directly from V8 Ranch.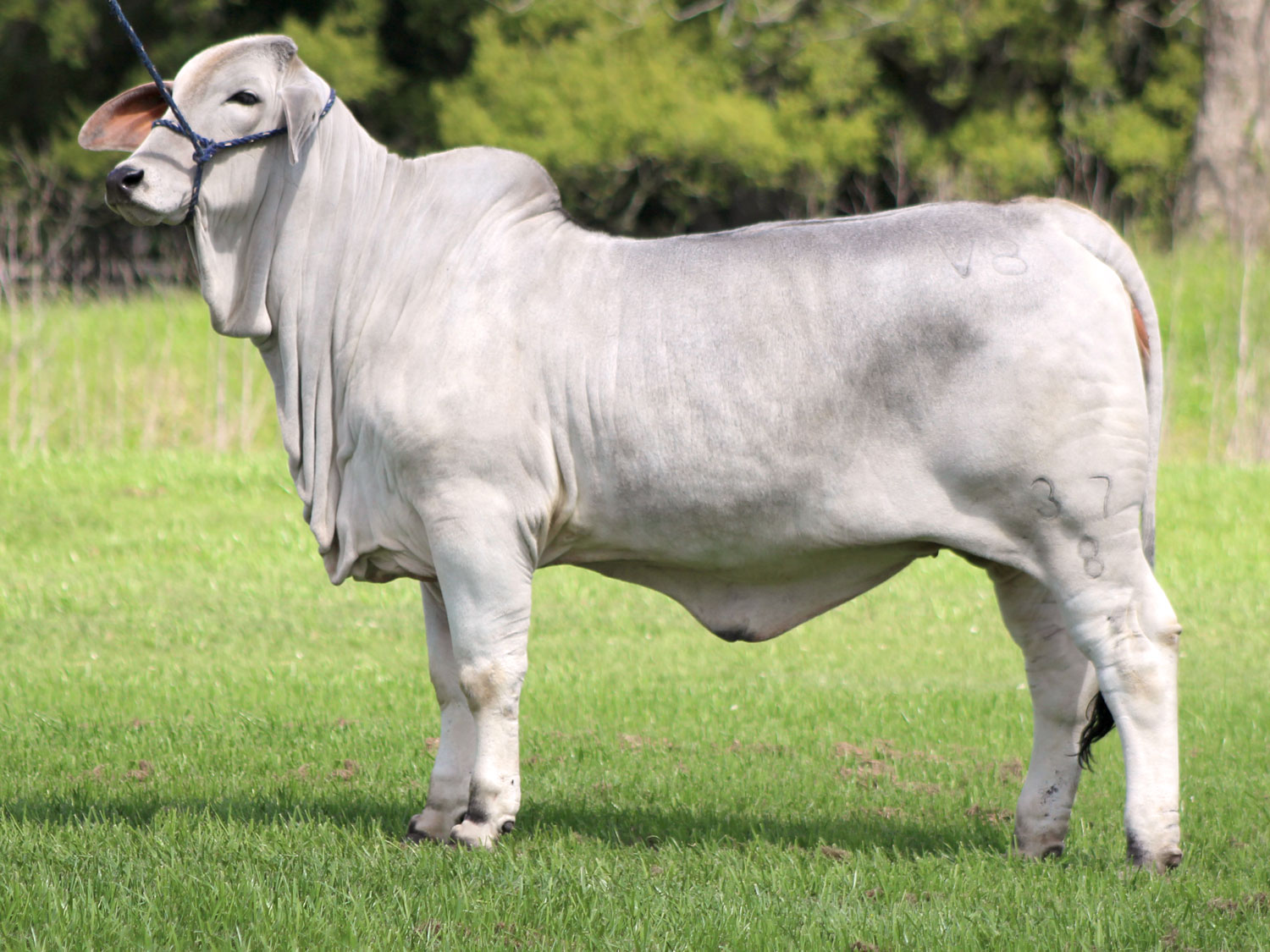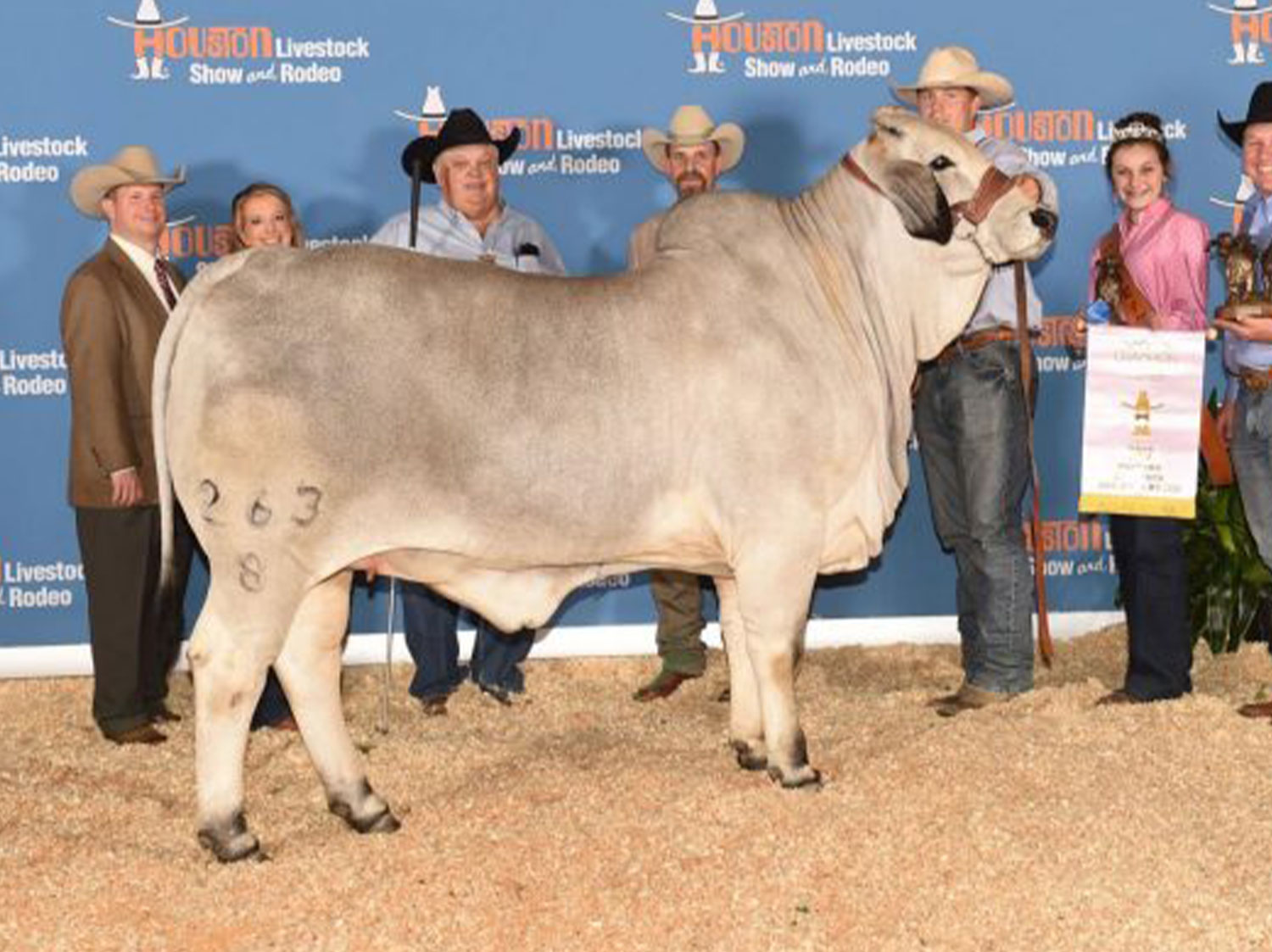 Miss V8 263/8
Dam of Junior Champion Grey Female
Sire: +Mr. V8 380/6 • Dam: +Miss V8 663/6
Bred by: V8 Ranch
From the V8 Ranch Cow Family: +Claydesta 807-U5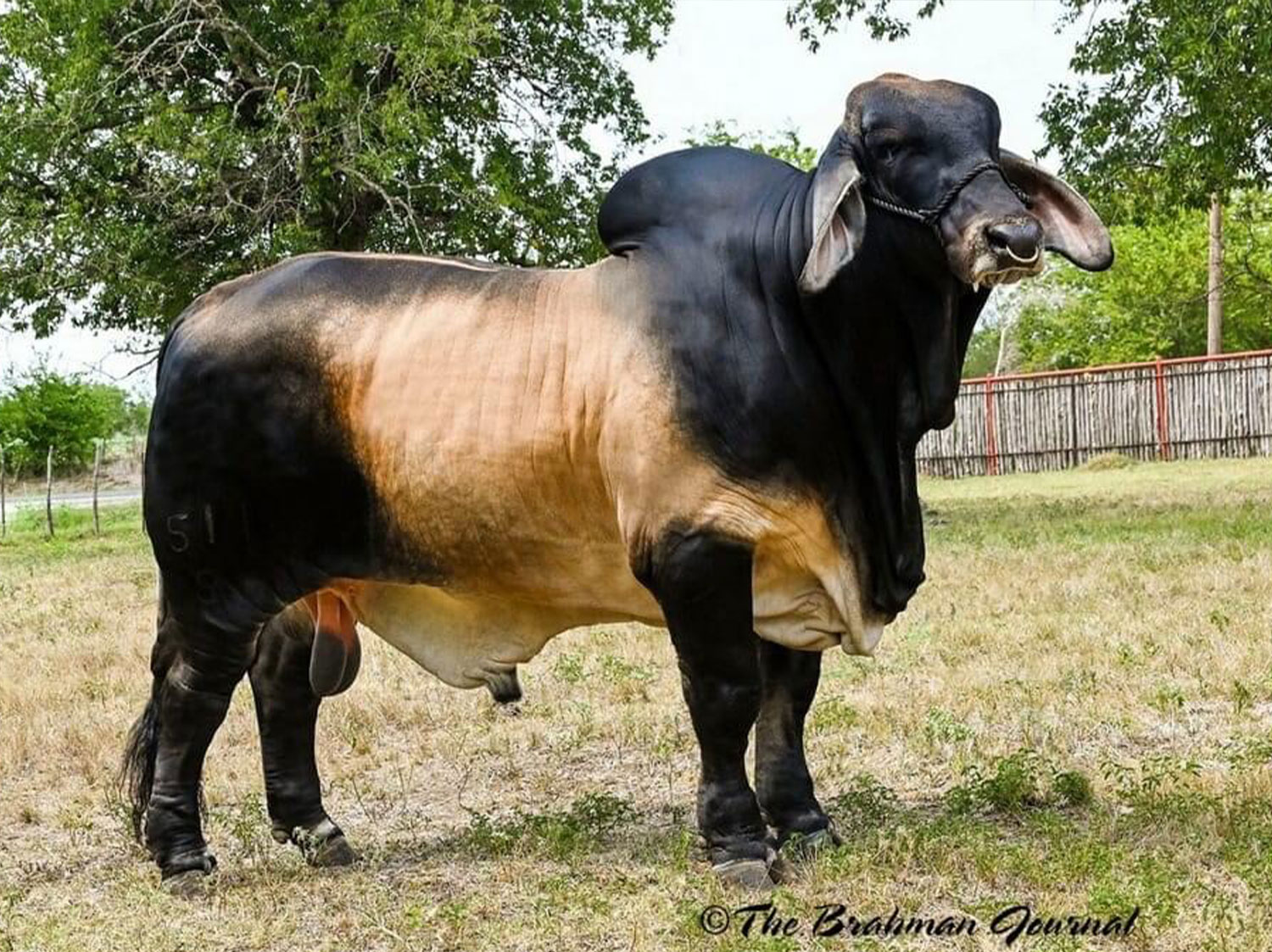 Mr. V8 511/8
Sire of Intermediate Champion Red Female
Sire: +Mr. V8 458/7 • Dam: +Miss V8 293/8
Bred by: V8 Ranch
From the V8 Ranch Cow Family: +Miss V8 805/6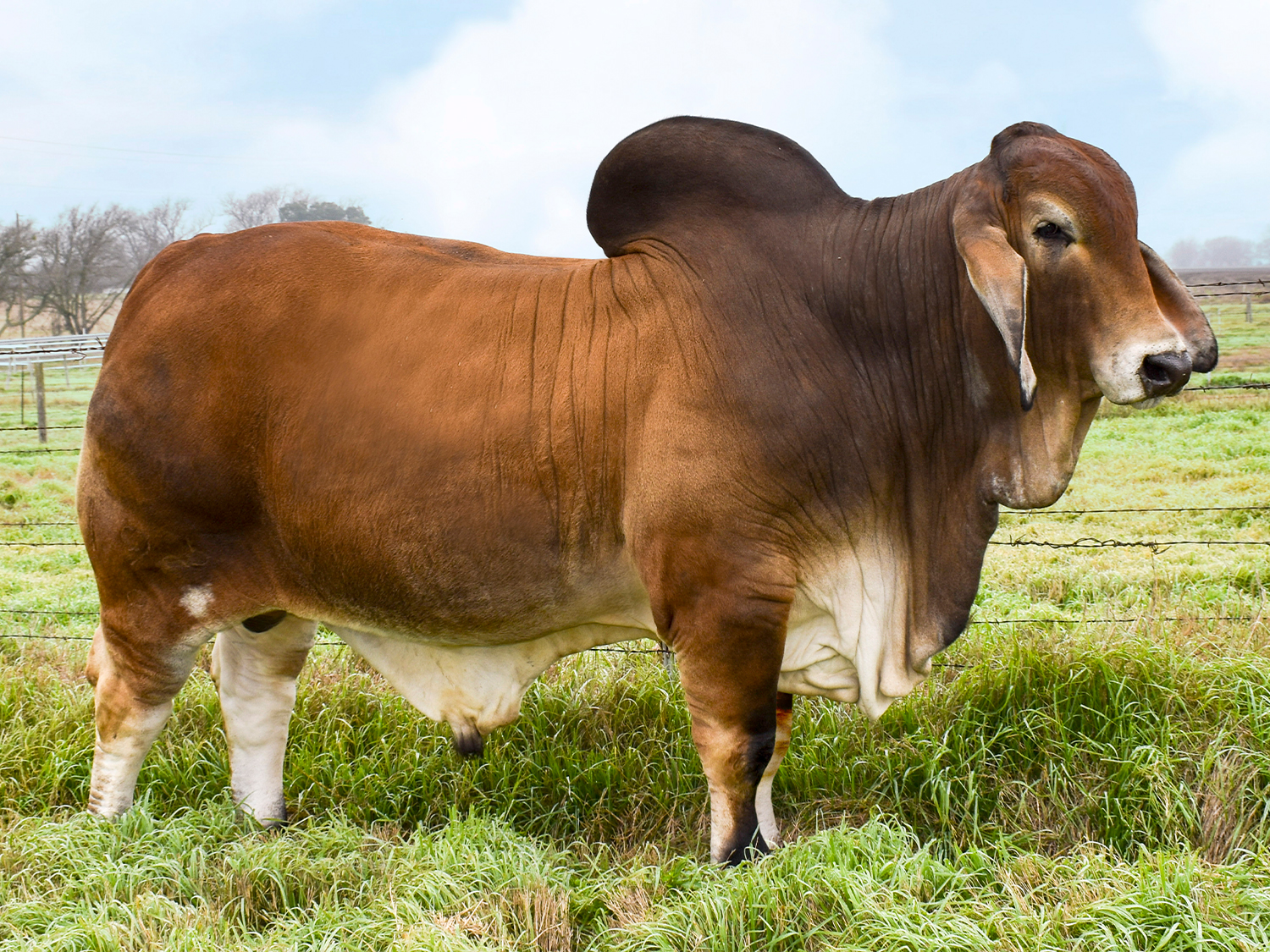 Mr. V8 195/8 "Red Man"
Sire of Reserve Junior Champion Red Bull
Sire: +Mr. V8 458/7 "Noble" • Dam: +Miss V8 917/7
Bred by: V8 Ranch
From the V8 Ranch Cow Family: +Rose
CELEBRATING SHARED SUCCESS
The 2023 National Brahman Show, judged by Jennifer Collins Parker of Chilton, Texas, was a landmark event for all participants. 
As a generations-deep leader in the Brahman cattle industry, we were honored to celebrate the legacy of V8 Ranch genetics on display, confirming the nearly 80-year held belief by knowledgeable breeders that V8 DNA leads to outstanding results in the show ring.
Since our first National Championship in 1976, V8 Ranch has celebrated 32 National Grand Champion Bulls or Females, a true testament to our enduring heritage. 
We extend our sincerest congratulations to all winners, as their victories are shared accolades that highlight the robustness and adaptability of V8 genetics. 
This year's show reinforces our collective mission to elevate the Brahman breed, further solidifying V8 Ranch's status as a symbol of quality and leadership in genetics.
Click here to explore our selection of championship V8 semen.