BRAHMAN DONORS | V8 ranch
Miss V8 997/6
Sire: (+)JDH Karu Manso 800
Dam: +Miss V8 58/6
ABBA: 862905
From the V8 Ranch Cow Family: +Miss V8 165/4
Miss V8 997/6 is the dam of +Mr. V8 933/7 "Yeti" as well as many other top Brahman Cattle. She comes from the +Miss V8 165/4 cow family, one that has been top producing in our herd for years. Miss V8 997/6 has produced 40 calves through embryo production and comes from a long line of great show females, donors, high sellers, and prolific producers. Her mother, +Miss V8 58/6 produced Mr. V8 274/7 "George," and her grand dam and great grand dam (+Miss V8 73/5 and +Miss V8 165/4) were both International Champion Females.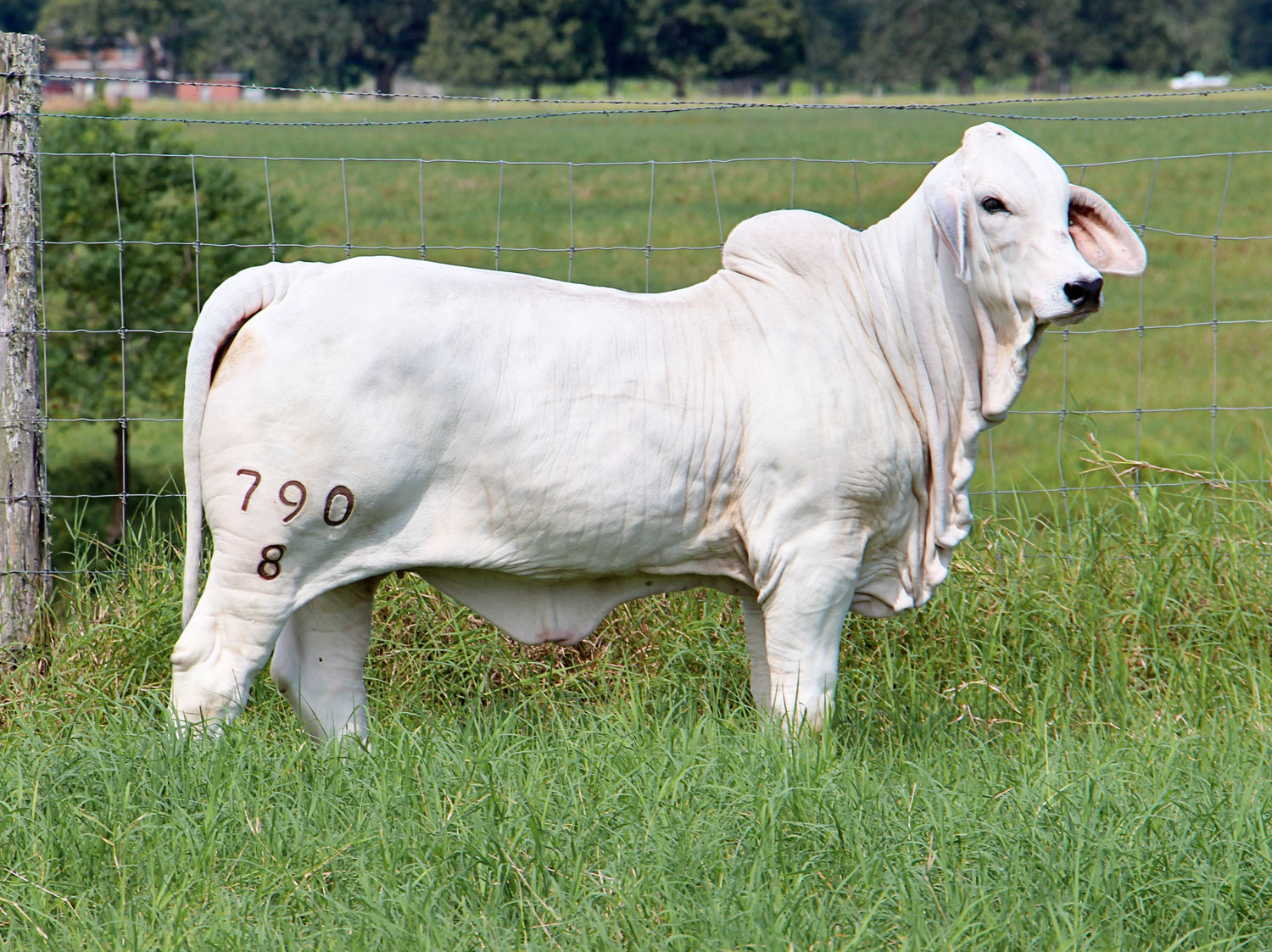 Miss V8 790/8
Sire: +Mr. V8 191/7
Dam: Miss V8 997/6
Sold for $70,500 in our 2018 V8 Ranch Internet Sale.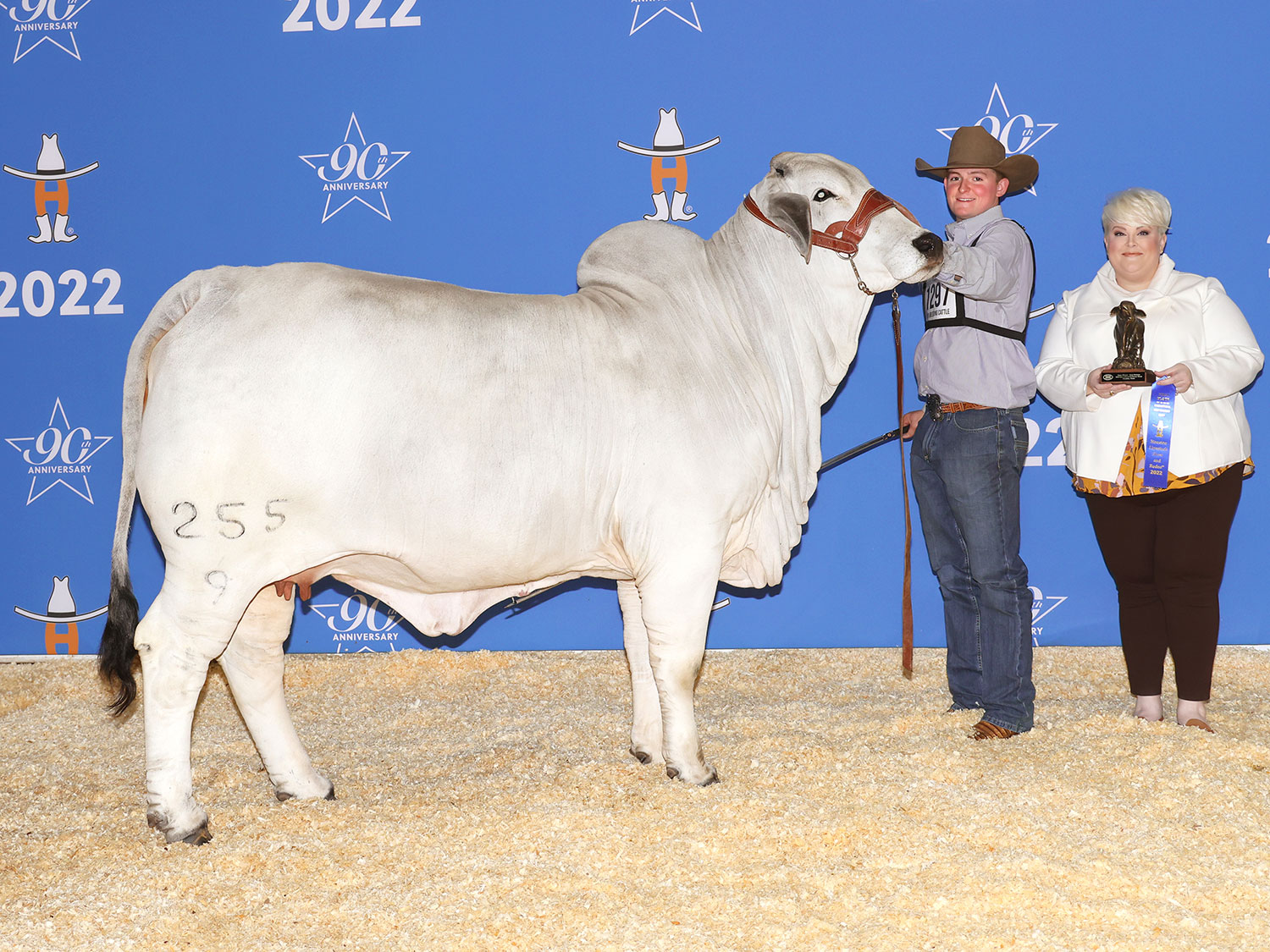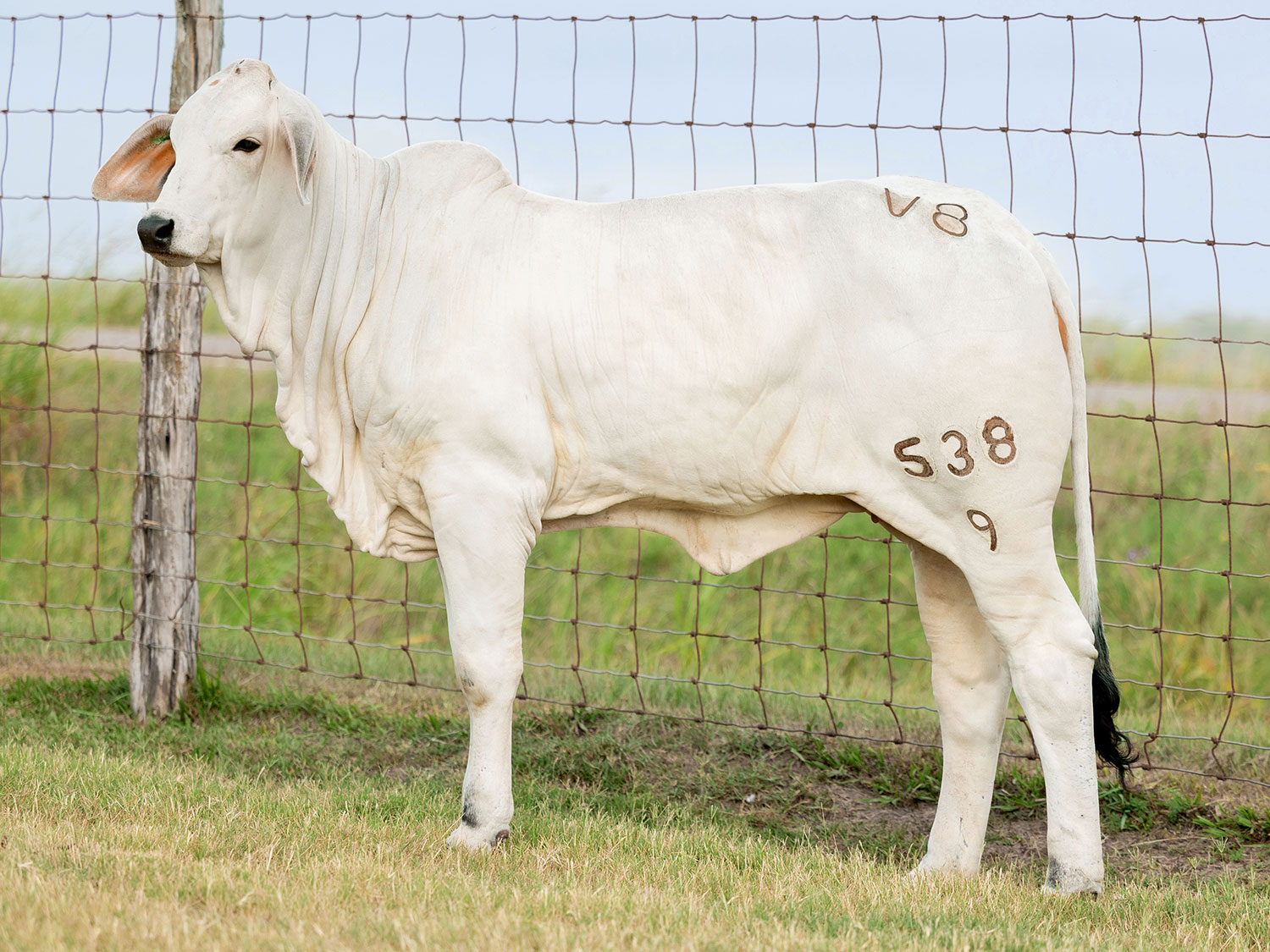 Office Location
6329 FM 1096
Boling, Texas 77420
Phone Contacts
979-533-2056
979-657-3223 (fax)
Hours
M-F:  9:00 AM to 5:00 PM 
Weekends: Appointment Only

V8 Ranch, and the V8 brand are registered trademarks in the United States of America and may not be used without permission.